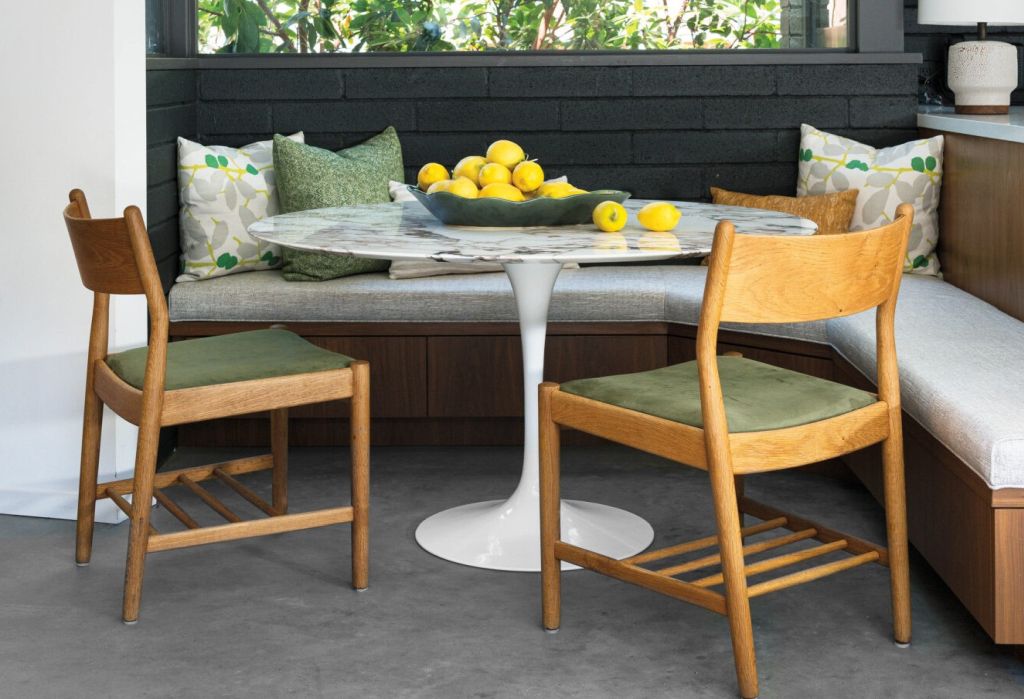 Banquettes and Window Seats
If you have been hanging out with me for any length of time, you'll find that I have a few obsessions in home décor:
the color spectrum between emerald green and teal
wallpaper
banquettes and window seats of all kinds.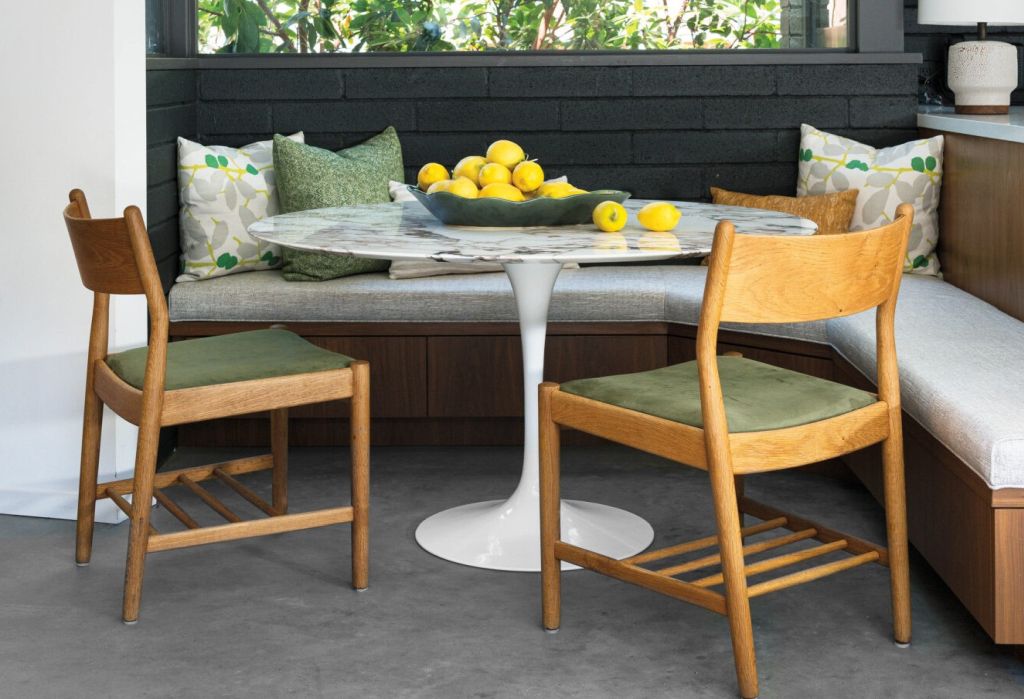 Side note: it is in fact Banquette, not banquet. A banquet is "an elaborate and often ceremonious meal for numerous people often in honor of a person". I like a good party, but this is not my obsession.
A Banquette is "built-in usually upholstered bench along a wall". Built-in seating is definitely a design obsession.
I've been writing articles about banquettes since I started the blog in 2009.
Banquettes
Banquettes: The Built-ins
And here are a few of my favorite that we've designed over the years.
This banquette was in the kitchen we designed for the 2020 Denver Life Magazine Interior Designer Showhouse. It still makes me so happy.
Beautiful Habitat
This window seat was created in a Dining Room turned Home Library. This fits my fantasy of everything a window seat should be: the perfect perch to sit or lay to read a book with the sunlight streaming in. [Wistful Sigh]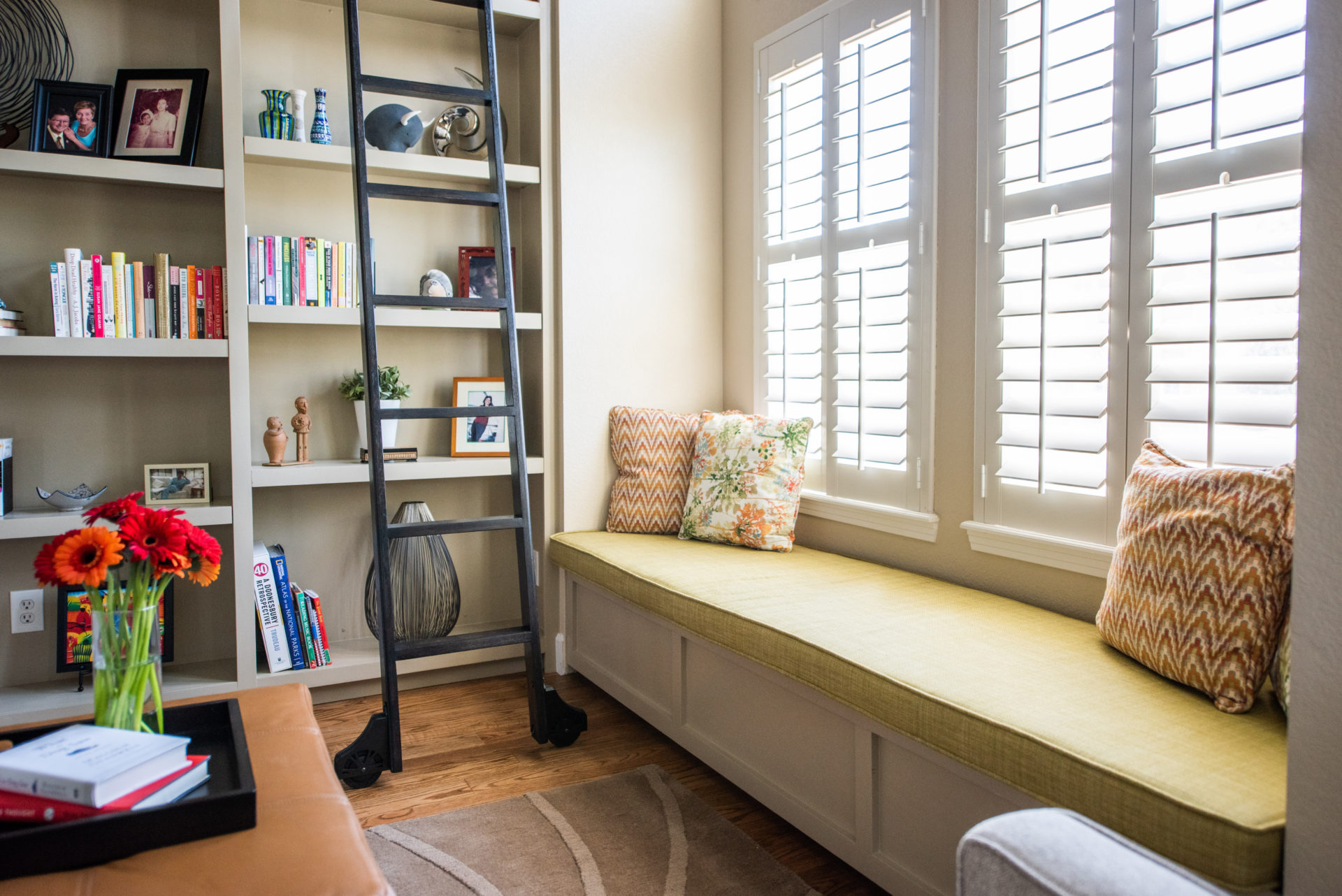 Beautiful Habitat
Over the last year, I've been working on the interior design plans for a modern mountain cabin here in Colorado. This is going to be such a cool home design and I'll be sharing more about it as it comes closer to reality. Anyway, the original design plans for the home include both the coolest window seat you can imagine AND a dining banquette. You can imagine my happiness. The whole interior design process has my eye really tuned into cool window seats and banquettes that I see. I'm sharing a few of my favorites that have served as design inspiration.
Interior Design Inspiration
This room features all of my obsessions: the perfect banquette in what would be an awkward corner, colorful wallpaper above, and green upholstery (channel tufted, even!). I want to be in this kitchen!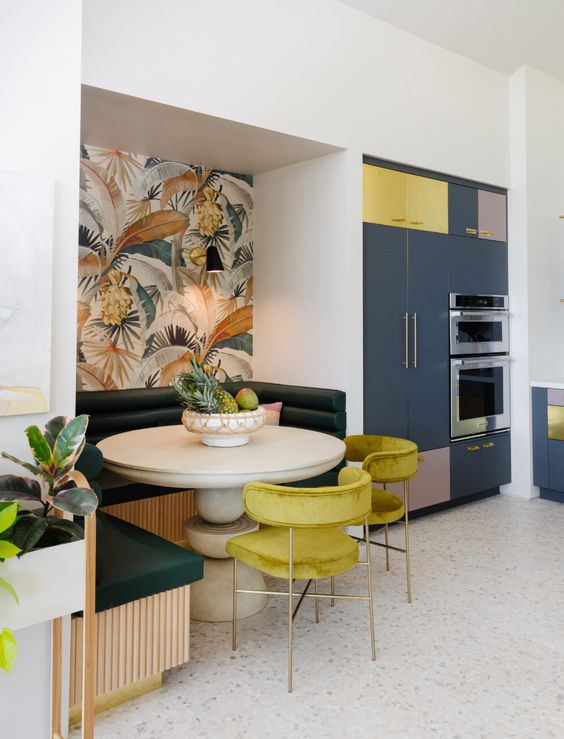 Via oh joy!
An elegant and refined banquette for a dining room.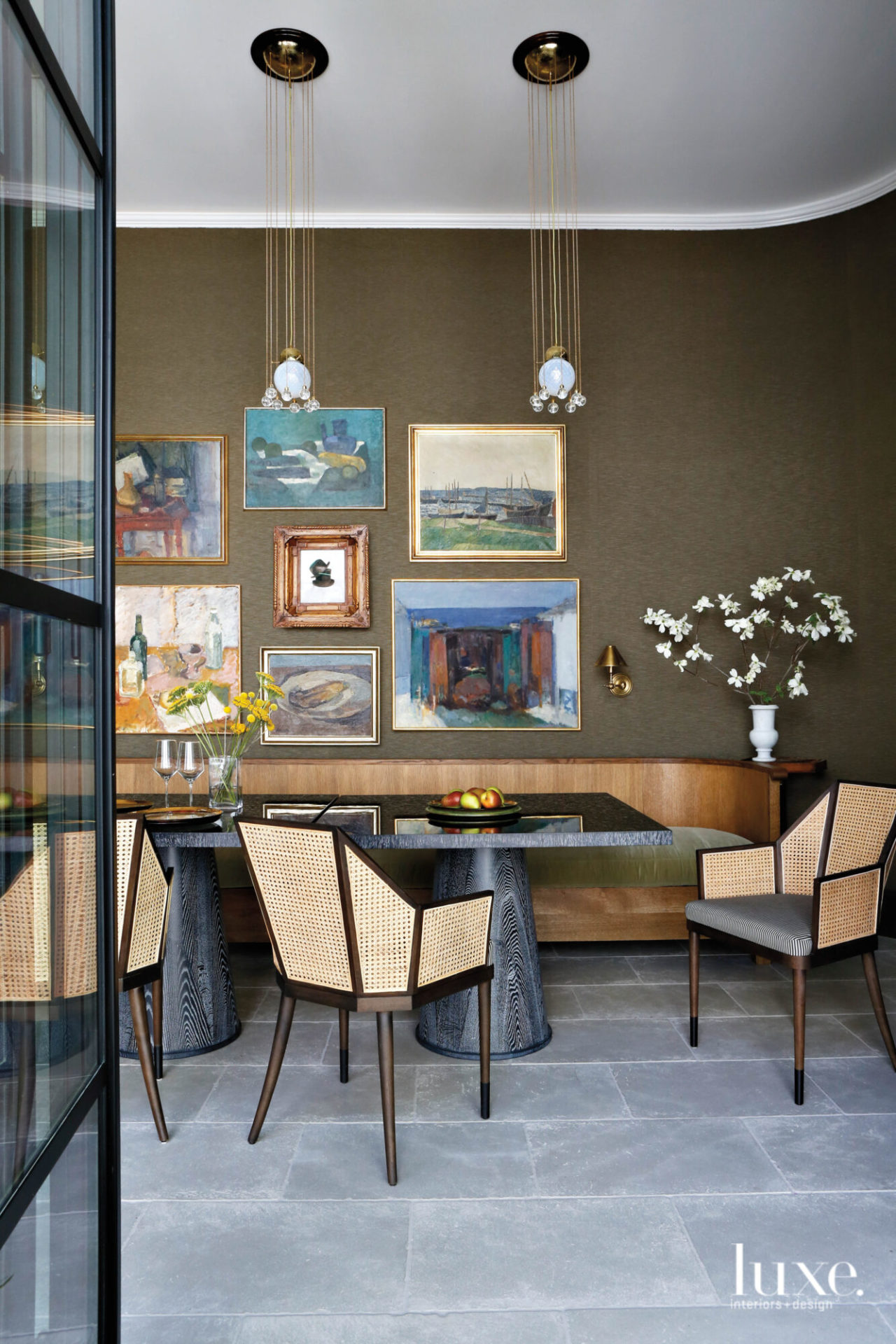 Via Luxe
This modern dining banquette space is leaning toward the vibe for the upcoming mountain modern cabin. Stayed tuned for more on that home design.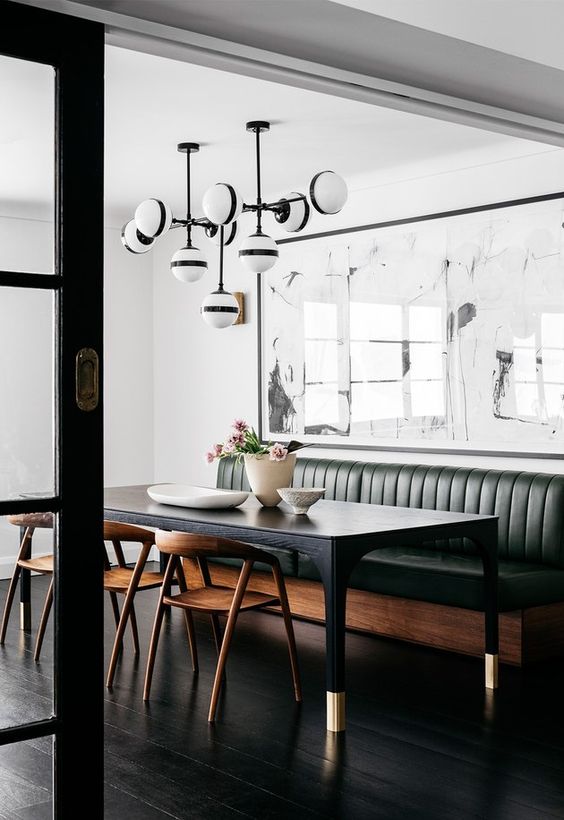 This custom banquette is part of the whole home remodel of a beautiful Victorian in the Five Points neighborhood of Denver. This is such a fun and colorful family eating space. The use of 3 smaller tables instead of one larger table means everyone can get in and out easily.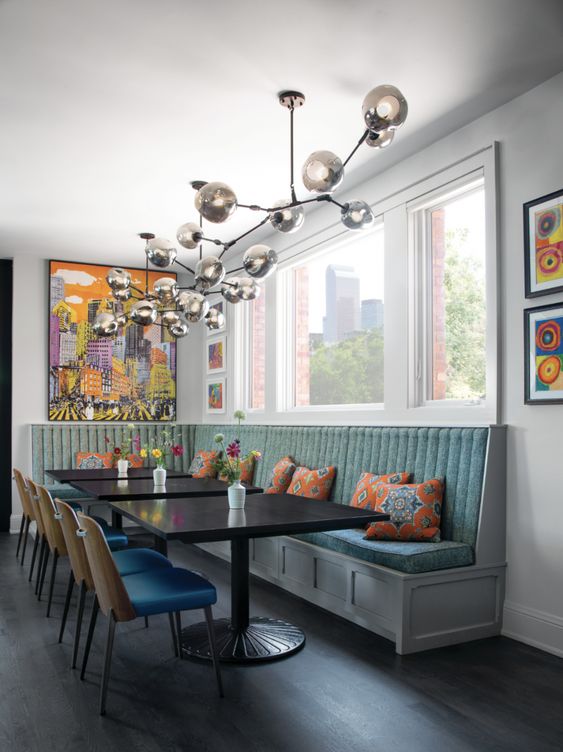 Via Colorado Homes & Lifestyles
Here are two creative interior designs that create a banquette (as opposed to a true window seat) in spaces other than a dining room. They are both connected to a work area. It's a perfect spot to get away from the desk to read or think about a project on a comfortable seat.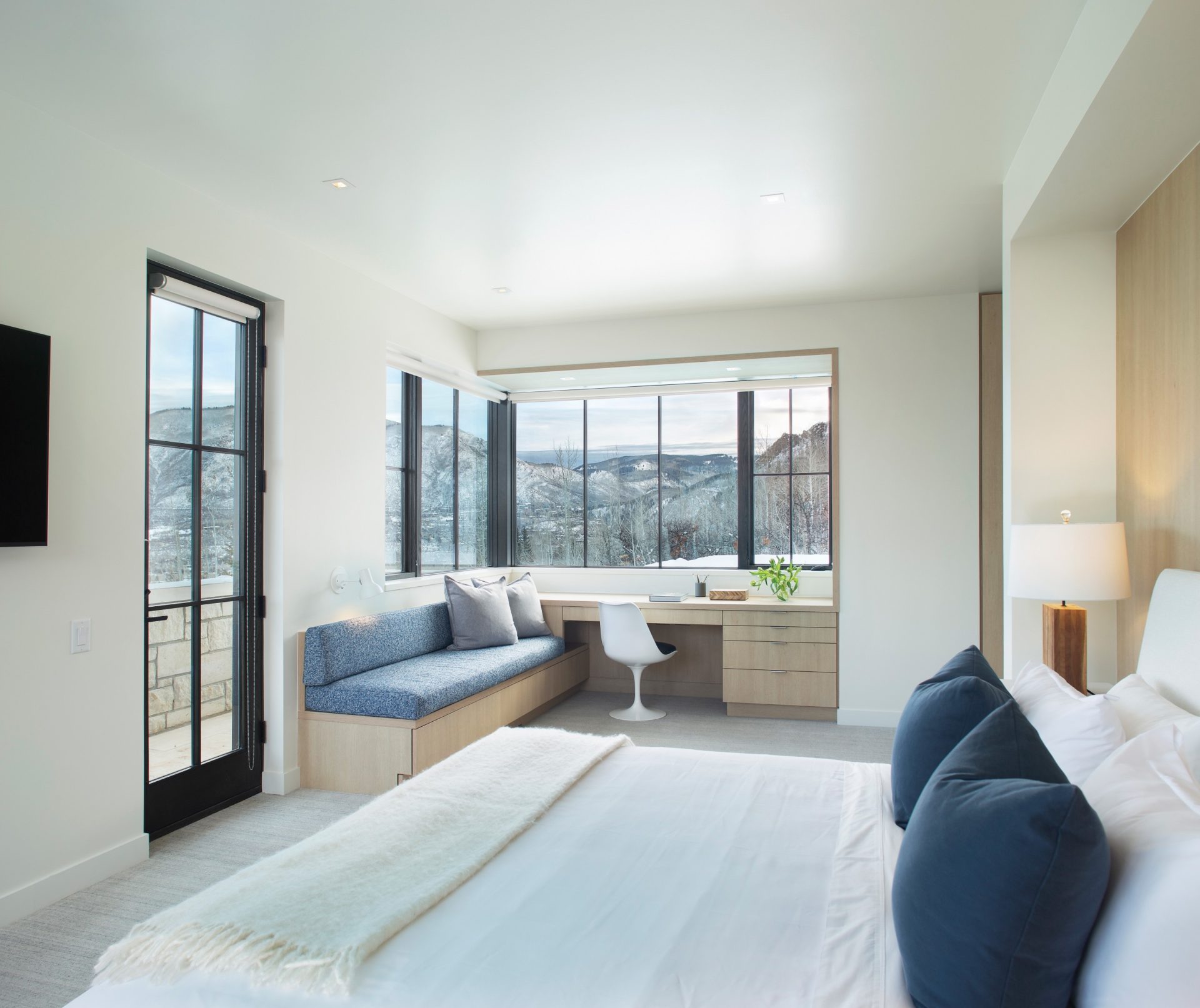 Via Colorado Homes & Lifestyles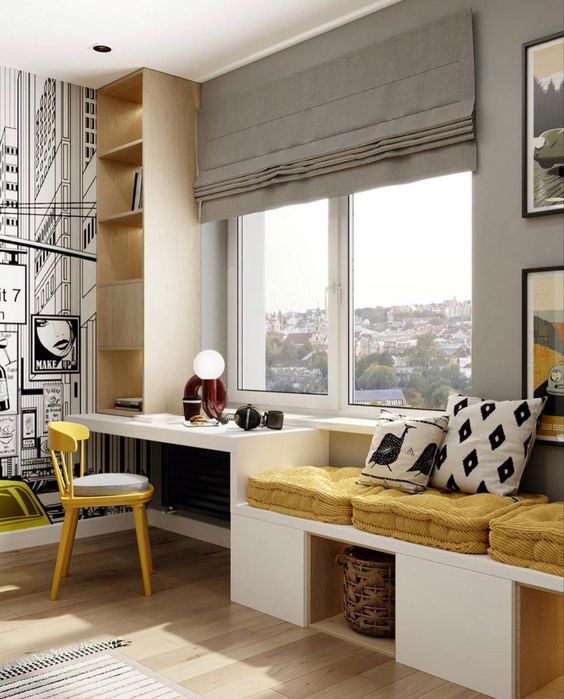 Via Pinterest
These designs inspire me and I hope they are inspiring you to carve out a cozy nook for your own home.
Update: December 2022. I was recently interviewed by the custom furniture maker BuildLane about this very topic. You can find the full story here:
Banquettes Are the Coziest Way to Enjoy a Meal
For more inspiration on my other obsessions, check out the following interior décor articles.
Wallpaper
Selecting the Right Wallpaper
Boring Walls? Wallpaper Will Fix That!
6 Out of the Box Ideas for Your Home Decor
Color
Organic Modern Interior Design
Ways to Use Bold Color for Interior Decorating Drama
Mistakes in Picking Paint Colors