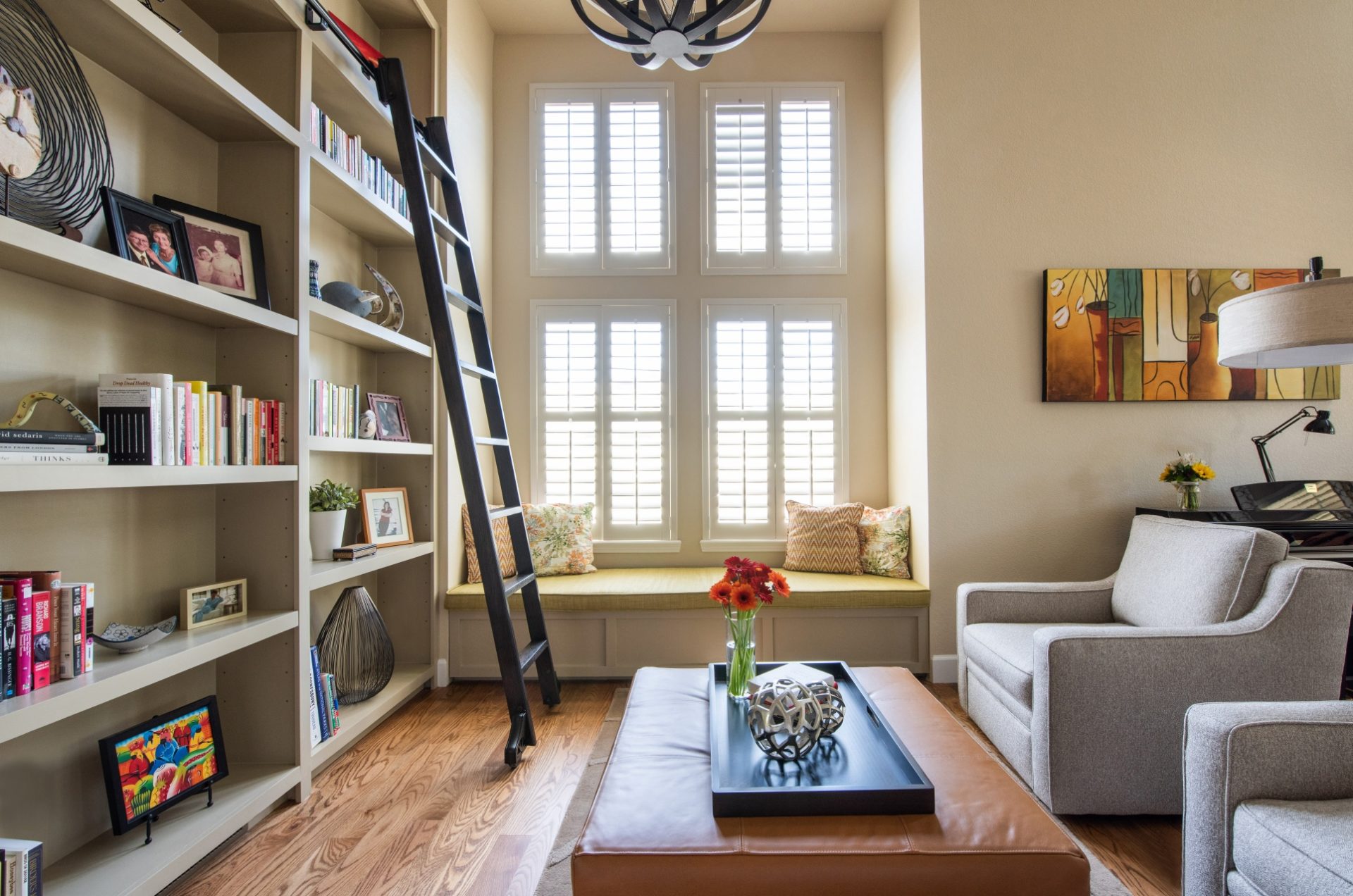 Create a Home Library
I'd like to inspire you to break the rules, to do something radical and self-serving. I'd like you to use your entire house and to make it support how you live every day, IRL.
How many of you have at least one room that you rarely or never use? I'm willing to bet that several of you have a formal living or formal dining room that you don't use. Or perhaps it is a guest bedroom that never hosts guests. Yet at the same time, there is another way in which your house is not supporting your lifestyle. It might be the cramped kitchen, or a family room that only comfortably seats 3 of the 5 family members. Or now you have 2 adults working from home and only one home office. And we still have no idea if, when, and for how long kids might be back in school. Where will they learn from home?
This project is all about our clients who found their totally unused dining room to be a frustration and how designed a room they actually use!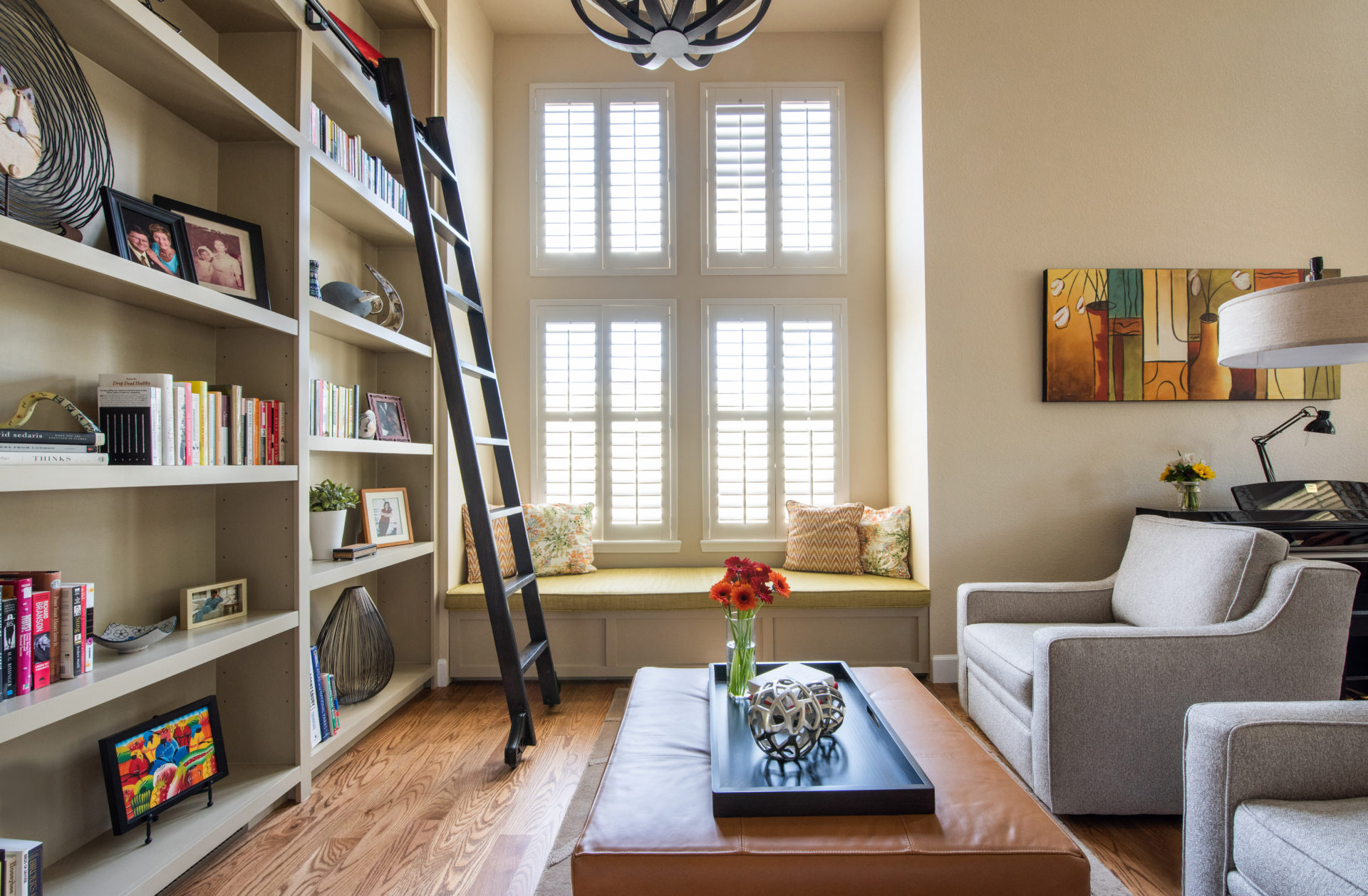 When I first met the clients, they told me that they had used their dining room exactly 3 times in all of the years they had lived in their home. They knew that it was a wasted space and they wanted to give it some utility. At the same time, this is the first thing that you see when you walk into their home.  This was the perfect opportunity for a WOW moment.
They also had bookcases full of books and are avid readers. This made it almost too obvious that the room should become a home library. I was ready to put on my interior design hat to tackle this dining room makeover!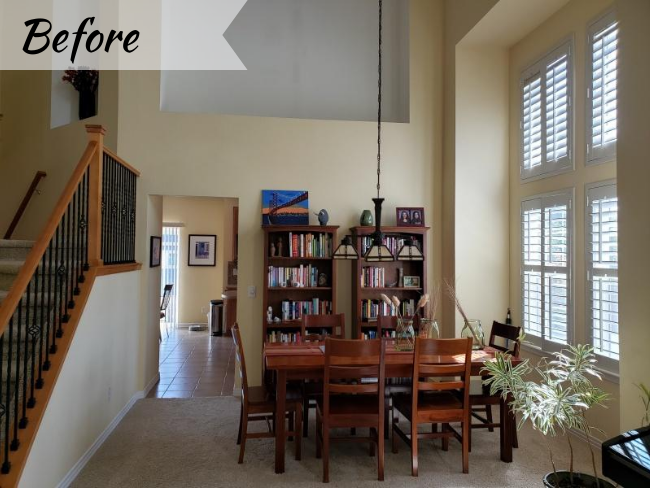 Our design plans started with closing off the weird niche above. It wasn't an architectural feature that added any value to the home. This allowed us to take the new custom shelves higher and to extend over the opening that leads to the kitchen. And of course, this created the need for the library ladder. Who doesn't want a library ladder in their home?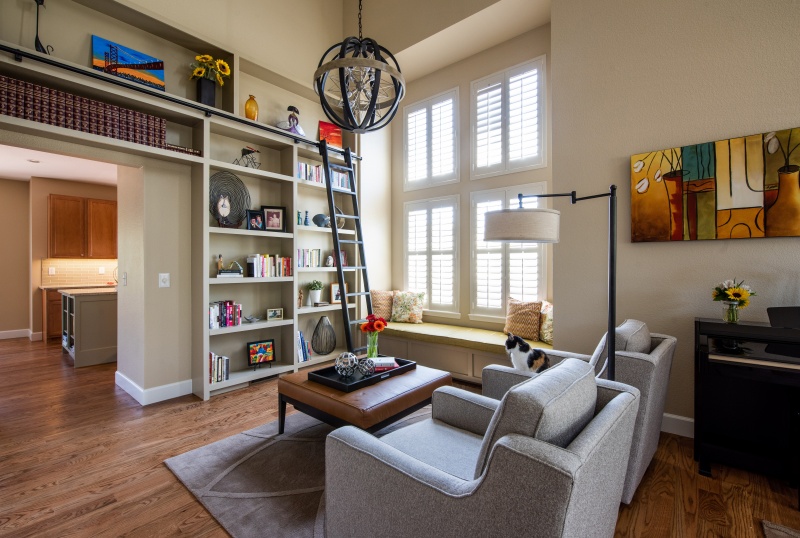 The bump out for the windows was the perfect opportunity for a window seat. A sunny spot to put your feet up or completely lay down with a favorite book just felt like the perfect addition to this redesigned space.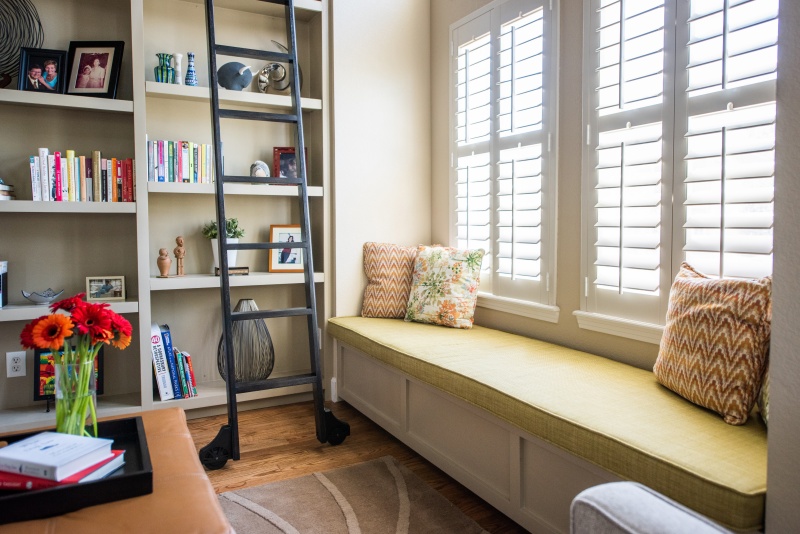 The library was rounded out with 2 comfortable swivel chairs and a shared ottoman.  To tie with in with the rest of the room, we added matching area rugs and a combination of coordinating fabrics in beautiful warm tones of reds, oranges, and greens. If you've been around here a while, you will know that custom window treatments and pillows are my go-to move for creating a layered, textured and cohesive design. It makes all of the difference.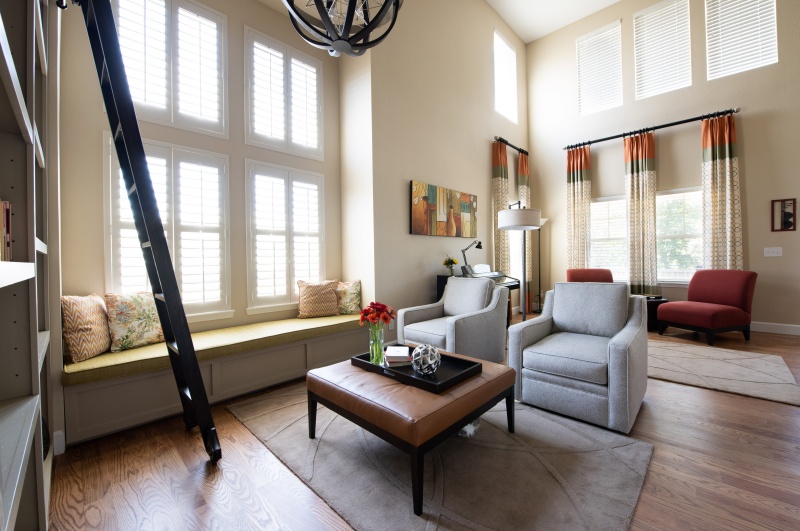 Even the kitty loves the new room. We truly provide interior design services for the whole family!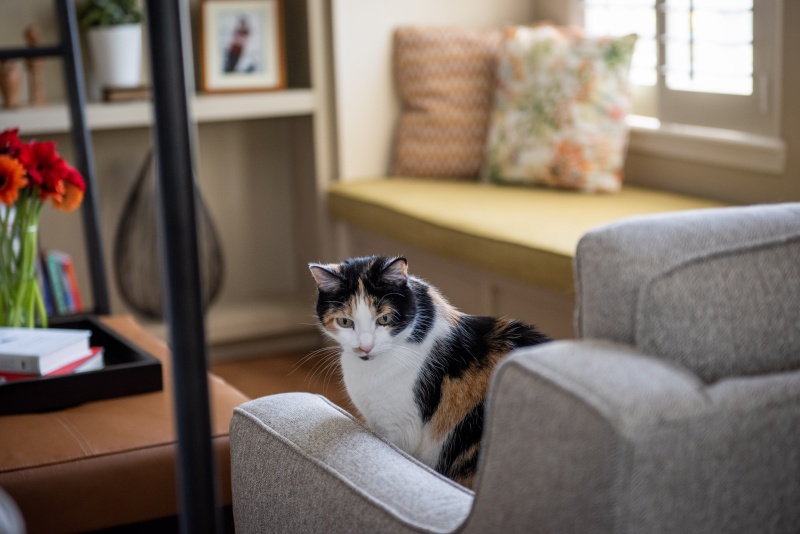 While we were designing the front room, we updated the family room fireplace. The old, deep TV hole – this is another common problem that we solve for our clients. The old TV hole is deeper than we need, but not wide enough for our preferred TV size.  To resolve this, our clients were ignoring the TV hole and oriented the entire room to face another wall, which would accommodate a larger TV. As a result, the fireplace was never used and the TV hole became a storage spot. Another result of the deep TV hole is that the original built-in bookcases were extra deep. This made it hard to decorate because the items were pushed way back, or pulled forward.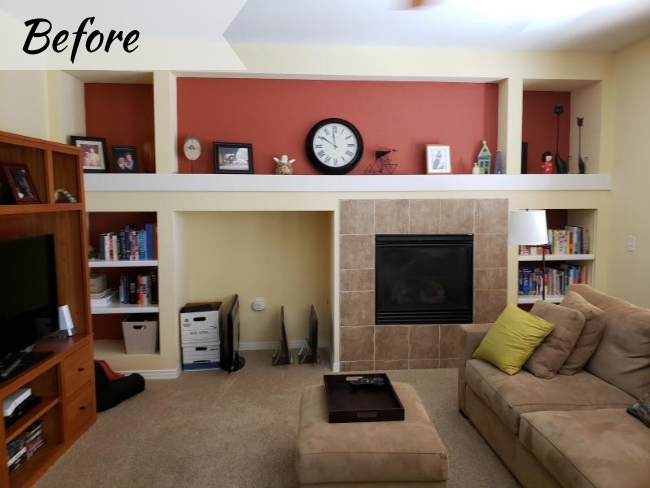 Our solution was to completely wipe the slate clean and design this wall from scratch. We selected a modern linear fireplace to sit below the TV. We resourced a gas fireplace that is specifically designed to allow a TV placed above without a mantle.*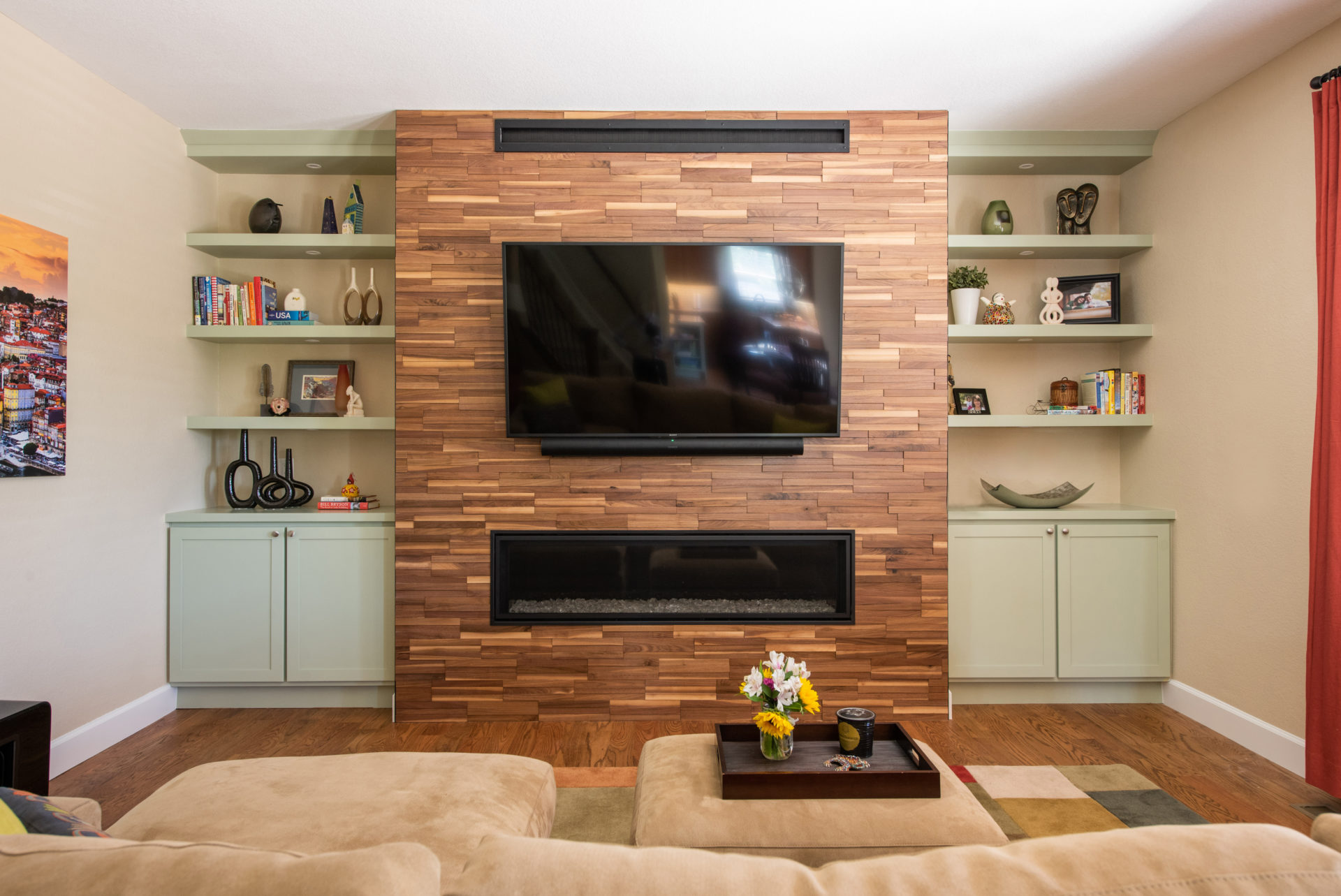 Our clients prefer warm colors and natural wood. Their preferences were the inspiration for the aesthetic and feel of this redesign which culminates in this beautiful walnut 3D wood wall. It's is absolutely stunning. We brought back storage by adding cabinets and floating shelves on either side of the fireplace. Now the clients have a focal wall toward which to orient the room.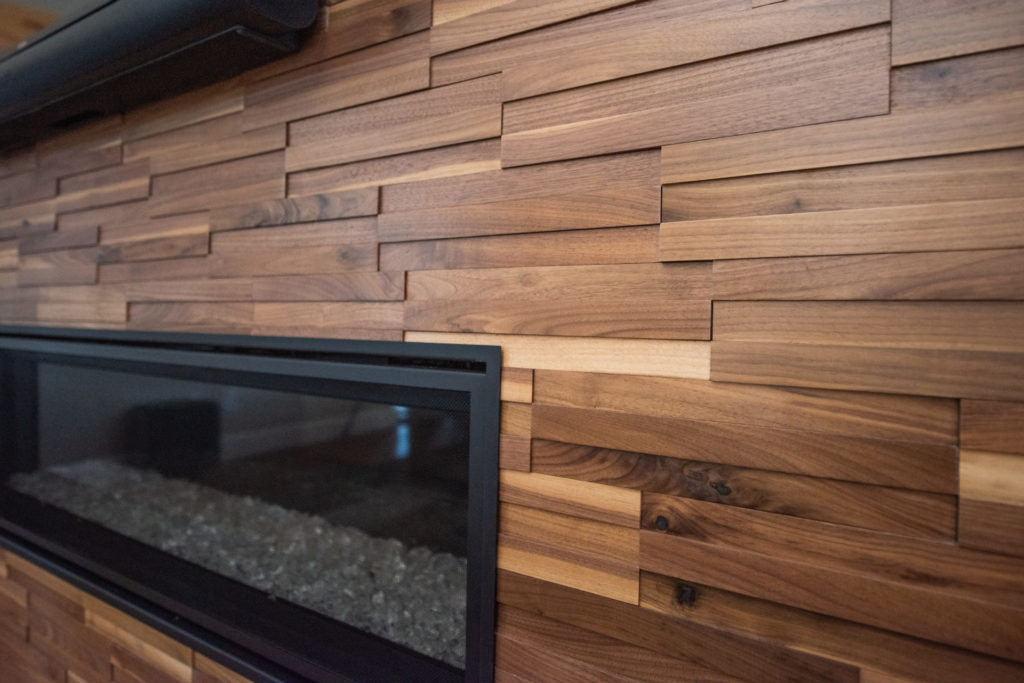 This project started well before anyone had heard of COVID-19. And now that it has impacted our lives, this open-mindedness about what your home could be is so much more important. Is your home able to support all of the family members that need to work and learn from home? Don't settle for a home that doesn't support what you need. Don't settle for some rooms going unused while the family is tripping over each other in another space.
More Inspiration to use your WHOLE home:
Have a guest room that never sees guests? Scroll to the bottom of my tips on guest rooms for inspiration in multi-use spaces.
Need a room that supports multiple functions? Check out this Boulder townhome with several multi-purpose spaces.
*(Note: this is important. Most Fireplaces will damage your TV if you do not have a mantel between them. It is important that you check the specifications of your fireplace before you mount a TV above!)