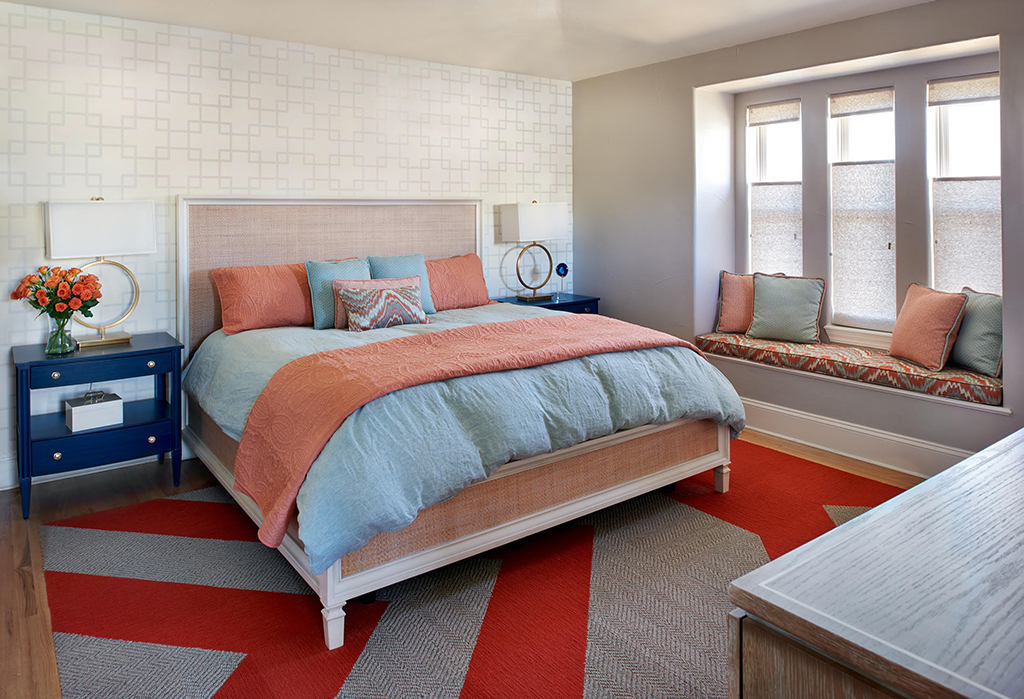 Boring Walls? Wallpaper Will Fix That!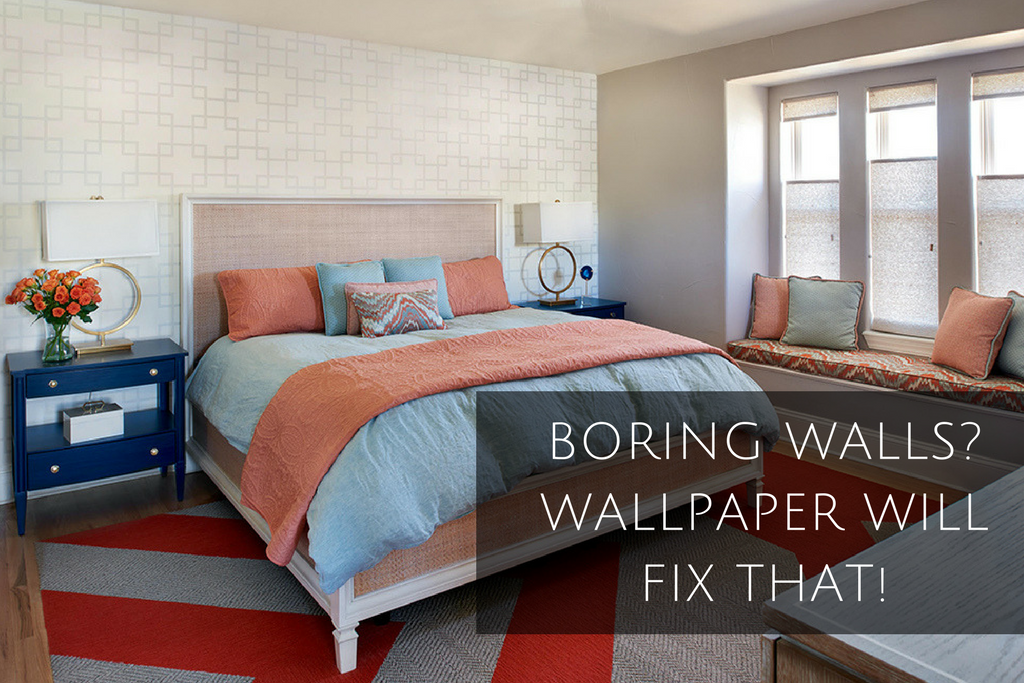 Wallpaper is in. Boring walls are out. If you've never used wallpaper before, you might be feeling overwhelmed with choices. You might be wondering what rooms does wallpaper work best in (all!) or does it have to go on all the walls in one space? (Nope!) A lot of people like the versatility that wallpaper can add to their space. Do the whole room, just one wall, paint it, or frame it.
Schedule a Consultation Today
When it comes to interior decorating, the walls are just as important as the furniture or the decor. Whether you like it colorful or more subdued, light and airy, or dark and dramatic, you can have your wallpaper any way you'd like it. Whether you want to spice up a small space or make a big impact in a grand room, wallpaper can add just the right touch. It adds style and texture and can have a large impact in a short amount of time. It's durable and long-lasting and holds up well in high traffic areas. We're thrilled wallpaper is making a comeback!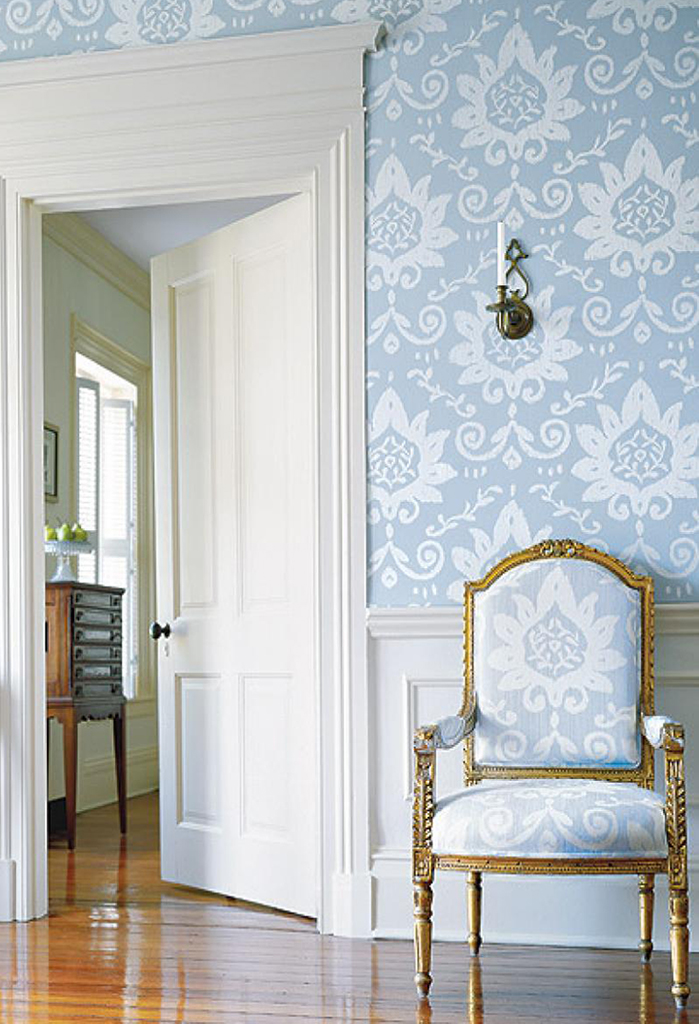 coachcoshop.com
Polished Look
For classically-designed homes, traditional wallpaper can complete the look. For a truly custom vibe, consider pairing furniture with matching designs. Some wallpaper is manufactured with a fabric version in mind. Using the same color scheme throughout will help to create a beautiful space without being too over the top!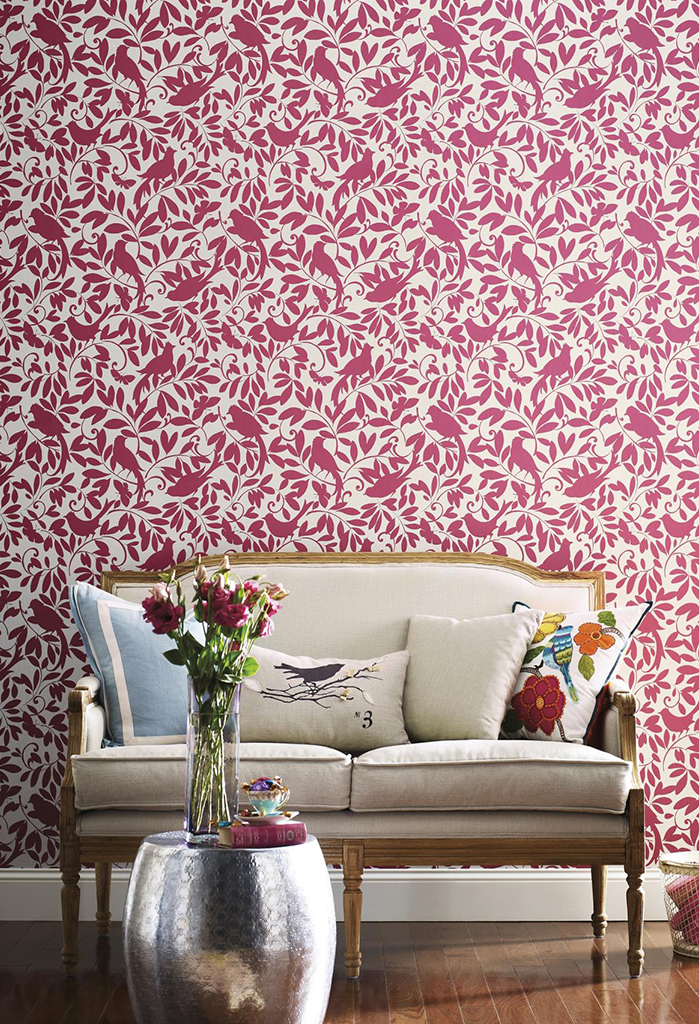 idolza.com
Bringing Nature Inside
Prints featuring birds and feathers are a fun way to bring a splash of the outdoors into the house. Whether it's floral, greenery, animals or clouds, the color and design can add a bit of whimsy to the room.

See this entire Beautiful Habitat project
Graphic Prints
Bring a dynamic print to your space with geometric shapes and figures. Eye-catching graphics, intertwined waves or repetitive lines bring movement into the space. Some graphic prints have an industrial feel, which can add a masculine vibe to a room. Repetitive patterns in soft colors can also create a calming, soothing effect—great for a bedroom.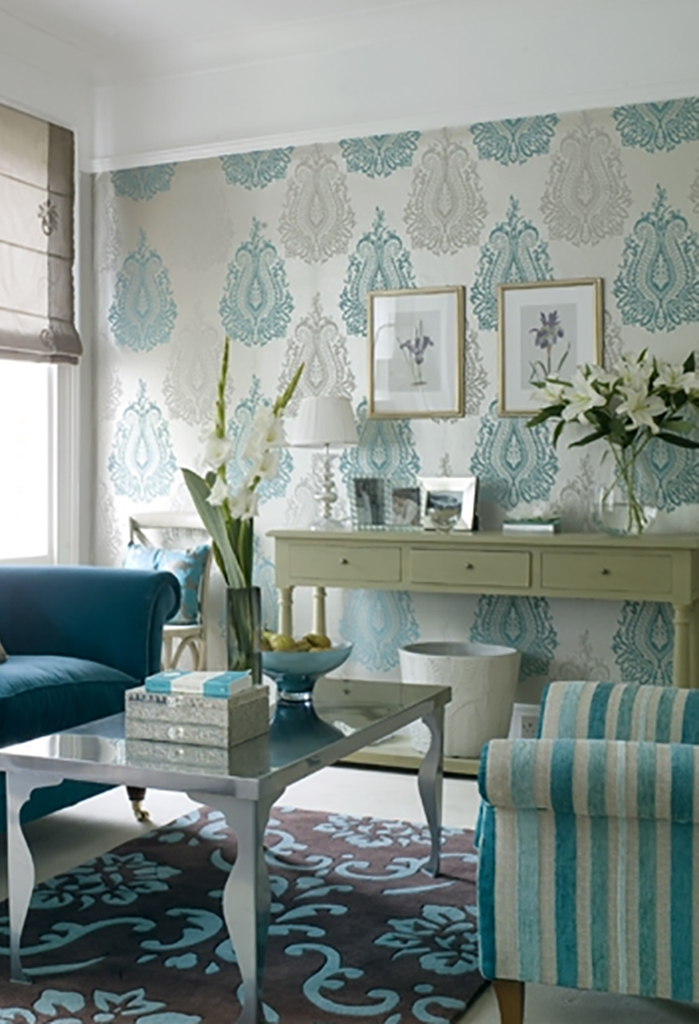 houzz.com
The Right Hues
Choosing a wallpaper that picks up the room's key color tones can really enhance the space. Interesting shapes in jewel-like tones, mixed with neutral colors, help to warm up the vibe. How does light catch the design? Metallics are great for adding a special sheen to the pattern. They add a whole extra layer of dimension to a space without adding bulk or taking up the livable footprint.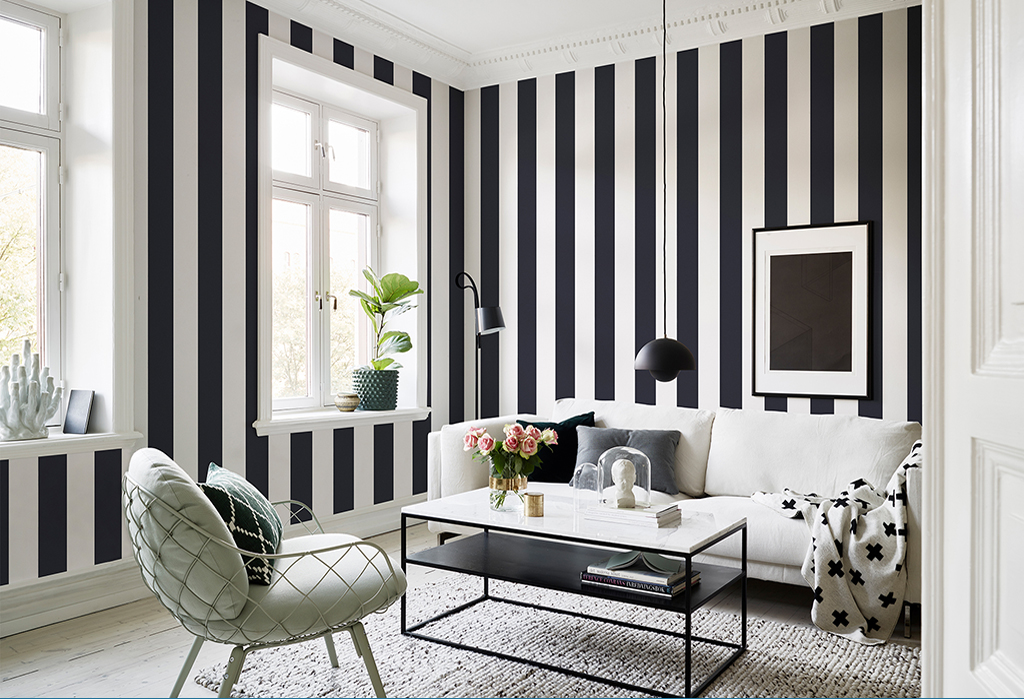 brightbazaar.com
Don't Be Shy
There are patterns and there are PATTERNS. If you want to make a big statement, you'll find that wallpaper can be your new best friend. Bold patterns—thick stripes in particular—can make a large impact. And when you pair daring walls with monochromatic furniture, it won't overpower the space. On the contrary, busy patterns in a neutral color can add a delicate layer of texture to a room. Let the wallpaper wow.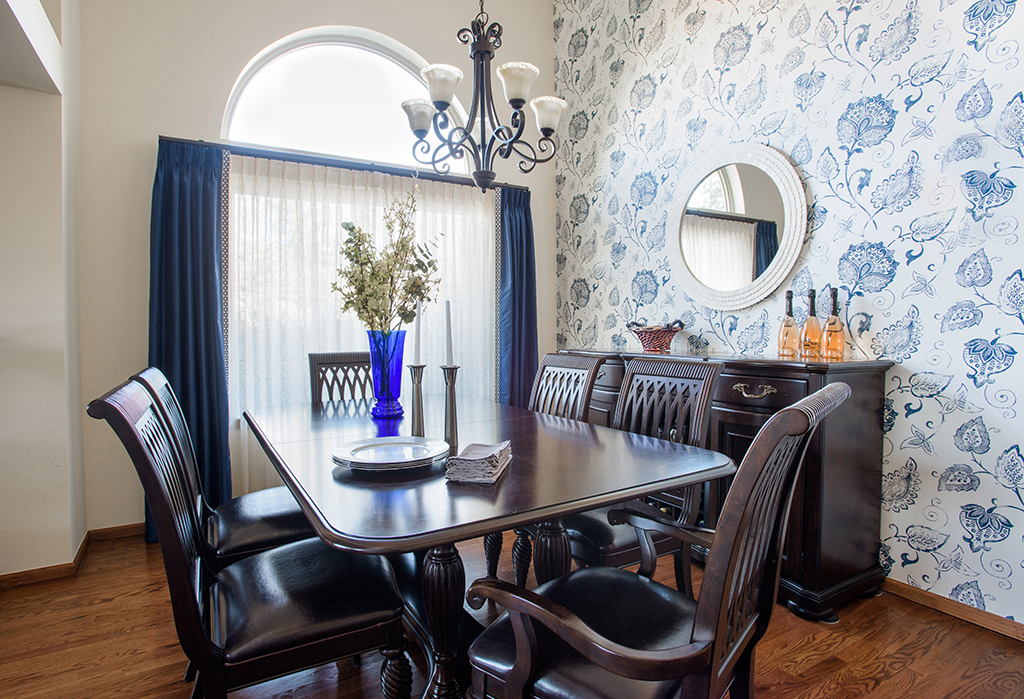 Artworthy
Some wallpaper is more of a work of art. Let beautiful patterns take center stage by only papering one wall. This type of design statement breathes new life into a room. Look for patterns with intricate designs that speak to your heart and then complement the furniture and decor.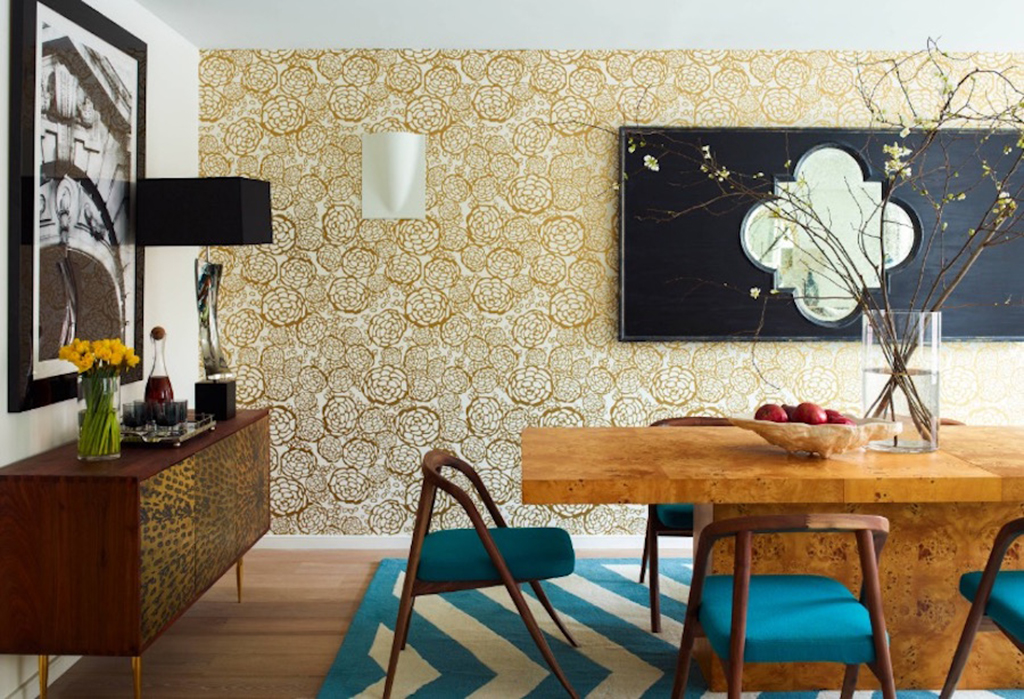 cdn.freshome.com
Accent Wall
Feeling pattern shy? If you love wallpaper but feel afraid to commit, an accent wall may be the perfect fit. It's a great way to add texture and warmth to a space without overdoing it. When you're designing an accent wall, you can go with big, bold color combinations or something more subtle and textural. There really is no "wrong way" to add wallpaper when it comes to your personal style. It all depends on what you like best with it comes to interior decorating.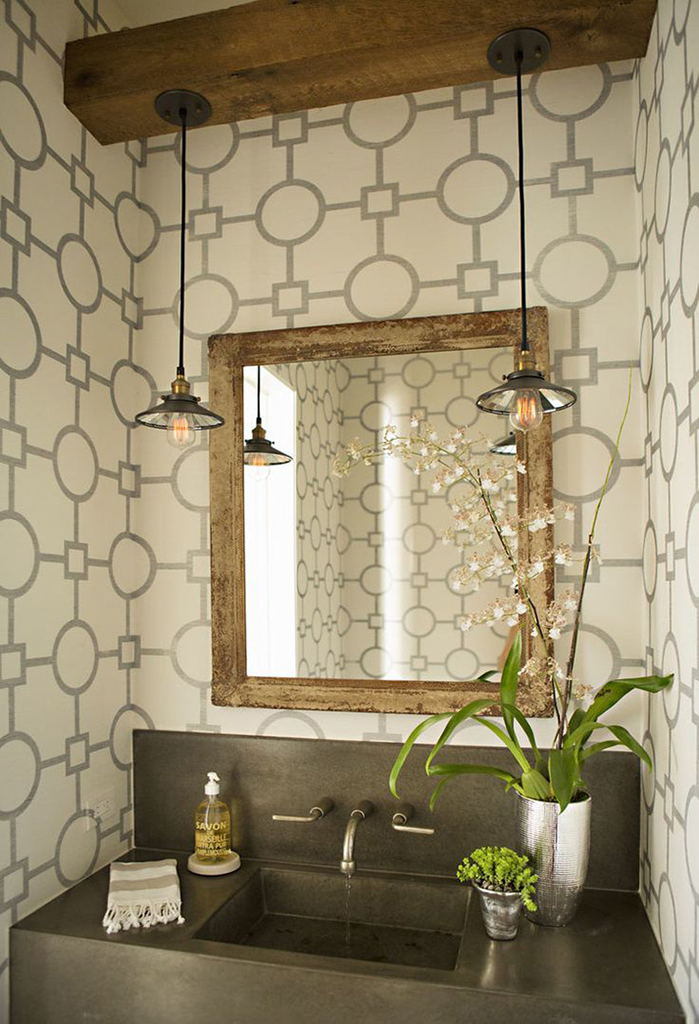 apinfectologia.org
Uniquely You
Choose a wallpaper pattern and display option that celebrates you. Guess what? It doesn't need to be limited to a bedroom or living room wall. You can even use a neat pattern as a backsplash in a bathroom or kitchen.
Another unique option is to wallpaper a large portion of a wall and then frame it like a piece of art. (This is a big win for nature or floral prints.)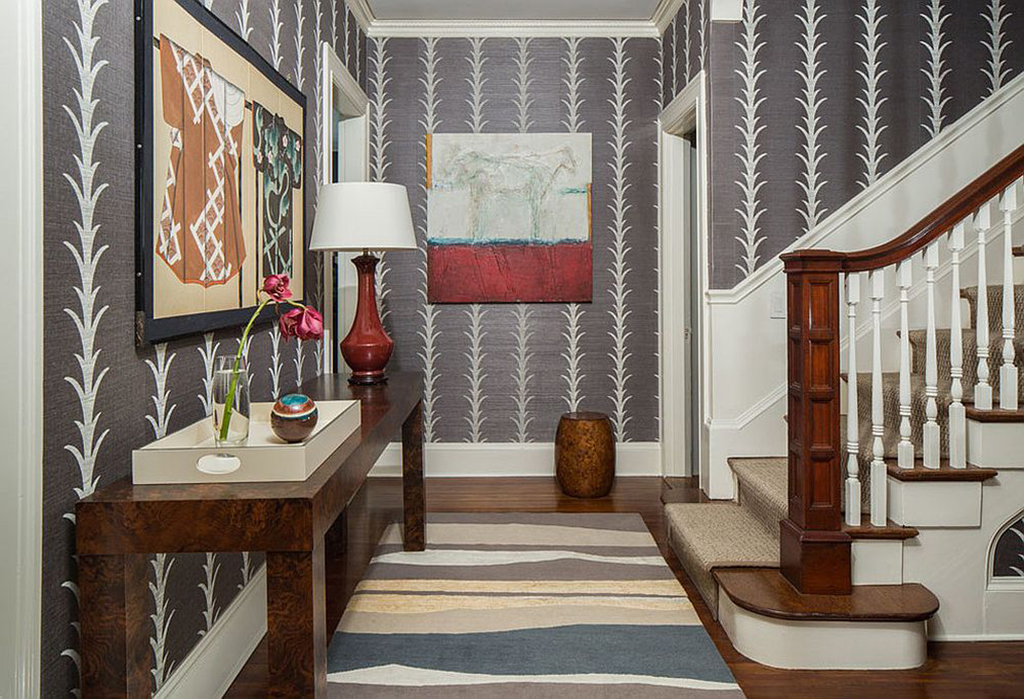 decoist.com
Double-duty
When you have a vertical pattern, you can add a touch of personal style while elongating the space. This type of wallpaper really enhances a room on all levels. It can "stretch" it to feel larger than it really is. It also adds interest and appeal. The right pattern will draw out other architectural features of the home, such as crown molding or stair balustrades, and heighten the atmosphere.
Apprehensive about giving wallpaper a try? Fill out our pre-consultation form and chat with us about how we can help give your home more style with wallpaper.
Or read our Top 3 Interior Design Tips e-book which outlines a few go-to rules for taking your interior design from ho-hum to a polished, designer space.