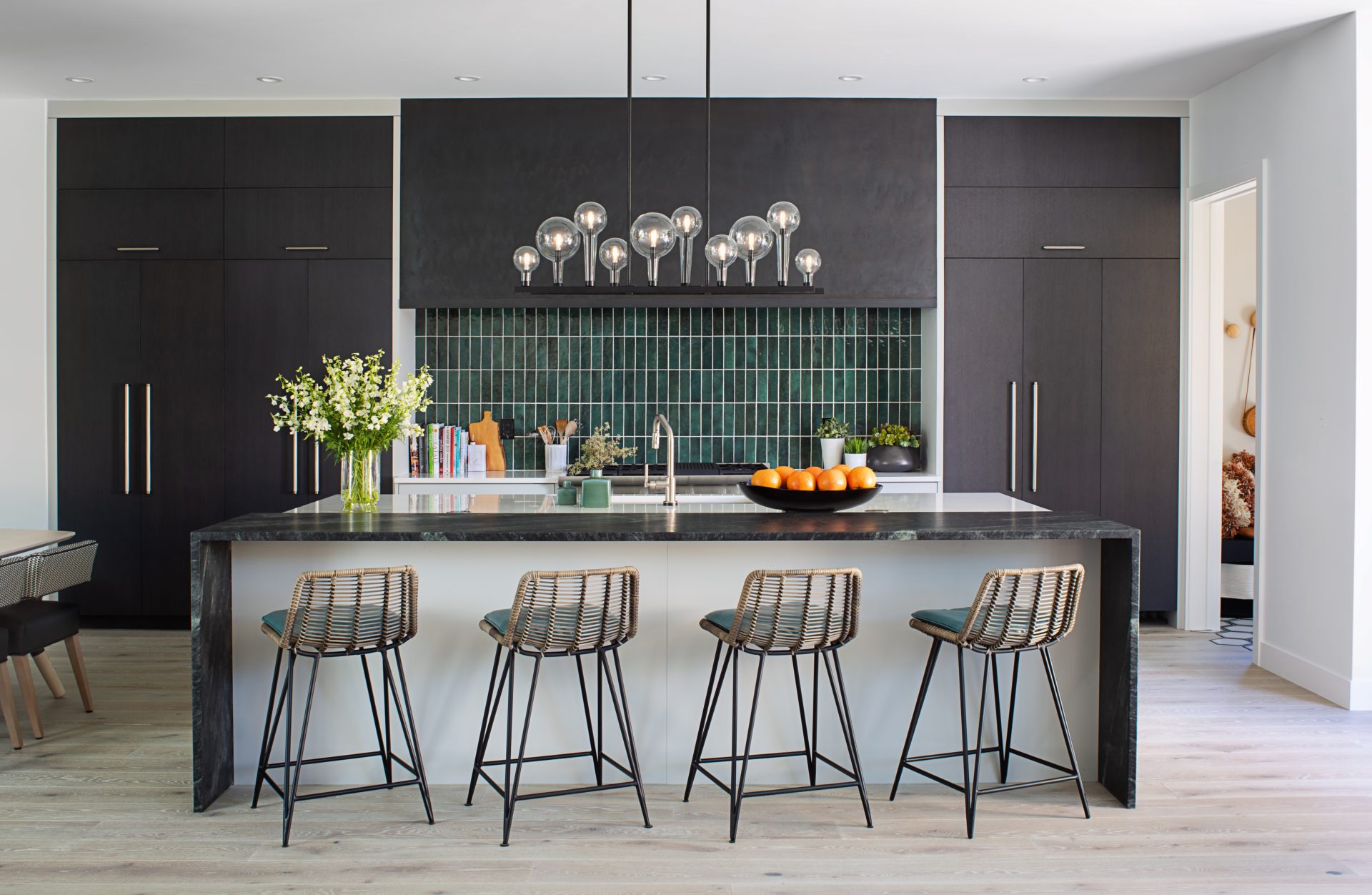 Organic Modern Interior Design
I've been posting on Instagram about the Denver Life Designer Showhouse and that our overall style for the home was Organic Modern. I had several people ask me what exactly that means or looks like. As you look through all of the rooms of the showhouse, each interpretation of "Organic Modern" is as different as the interior designers themselves. Some rooms are more colorful, some quite neutral.
Read the whole article to see how each design interpreted this design style.
My interpretation of Organic Modern is quite literally a blending of the 2 styles. So let's dive into those individually and combined.
Modern Interior Design
Historically, Modern design is a designated time period, from the early to mid-20th century. It originated at the turn of the century, with roots in both German and Scandinavian design. It followed the fussy design periods of neo-gothic and Victorian and was a direct reaction against those. Modern design favors clean, straight lines, uncluttered spaces, neutral colors and natural materials.
Today, "Modern Design" is a broad term that typically refers to a home with clean, crisp lines, a simple color palette and the use of materials that can include metal, glass and steel. Modern design employs a sense of simplicity in every element, including furniture.
Organic Design
Organic design is a style of design which takes as its starting point organic, flowing and natural forms. Undulating lines, dynamic curves, and powerful arches stand in contrast to the geometric, functional style as represented by modernism.
Historically, organic forms and curves can be seen in many design periods from Baroque to Rococo to Art Nouveau, even the curvy pink chairs of the 1980's (seriously – Todd and Margo's decor in Christmas Vacation).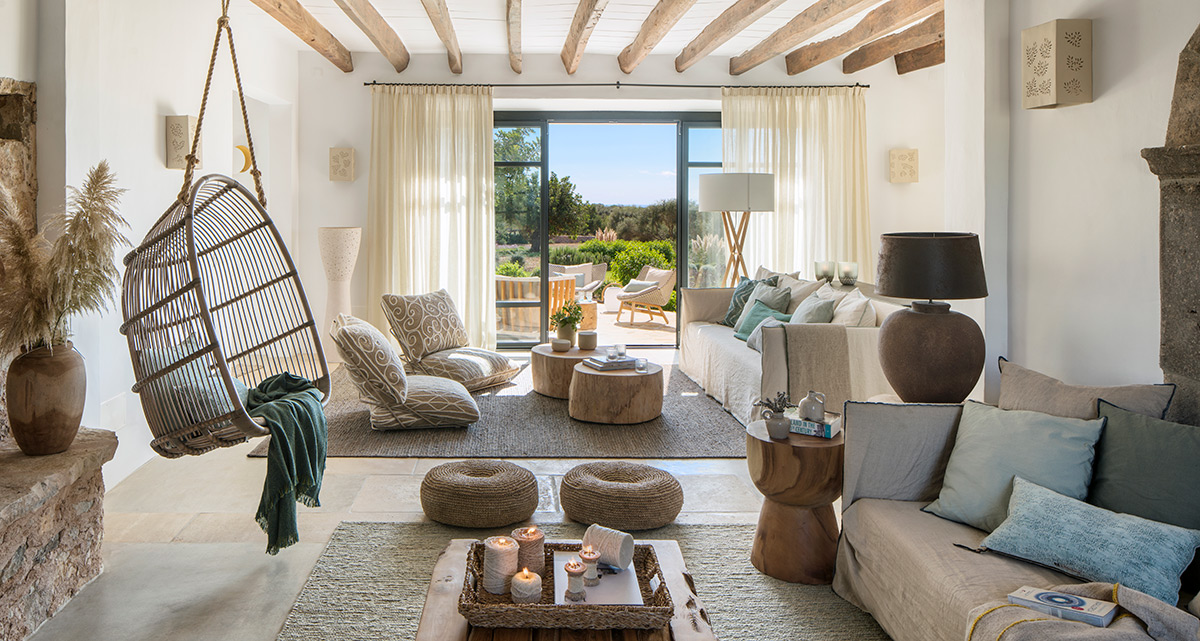 Organic Modern Style is a balanced blend of the two design styles
Organic Modern interior design starts with a canvas of modern architecture and layers on natural and organic materials and forms. The organic lines and color soften the rigidity and sterile feel of modern design. The restraint of modernism keeps the organic design from crossing over to "fussy" and overly ornamented. In the end, the balance of Organic Modern Interior Design creates a comfortable, effortless feel.
In my opinion, the very best interior design out there is a balance of simple forms and more ornamentation; rooms and homes that are not too set in one style or another. This creates character, interest and balance.
In the context of the Denver Life Designer Showhouse, I chose several elements from both Modern and Organic in the design of the kitchen and nook. The modern design elements include the wood slat wall that separates kitchen from dining room (which is one of my FAVORITE parts of the design, BTW). The linear light fixture over the island and the flat panel cabinets that are free from details and ornamentation.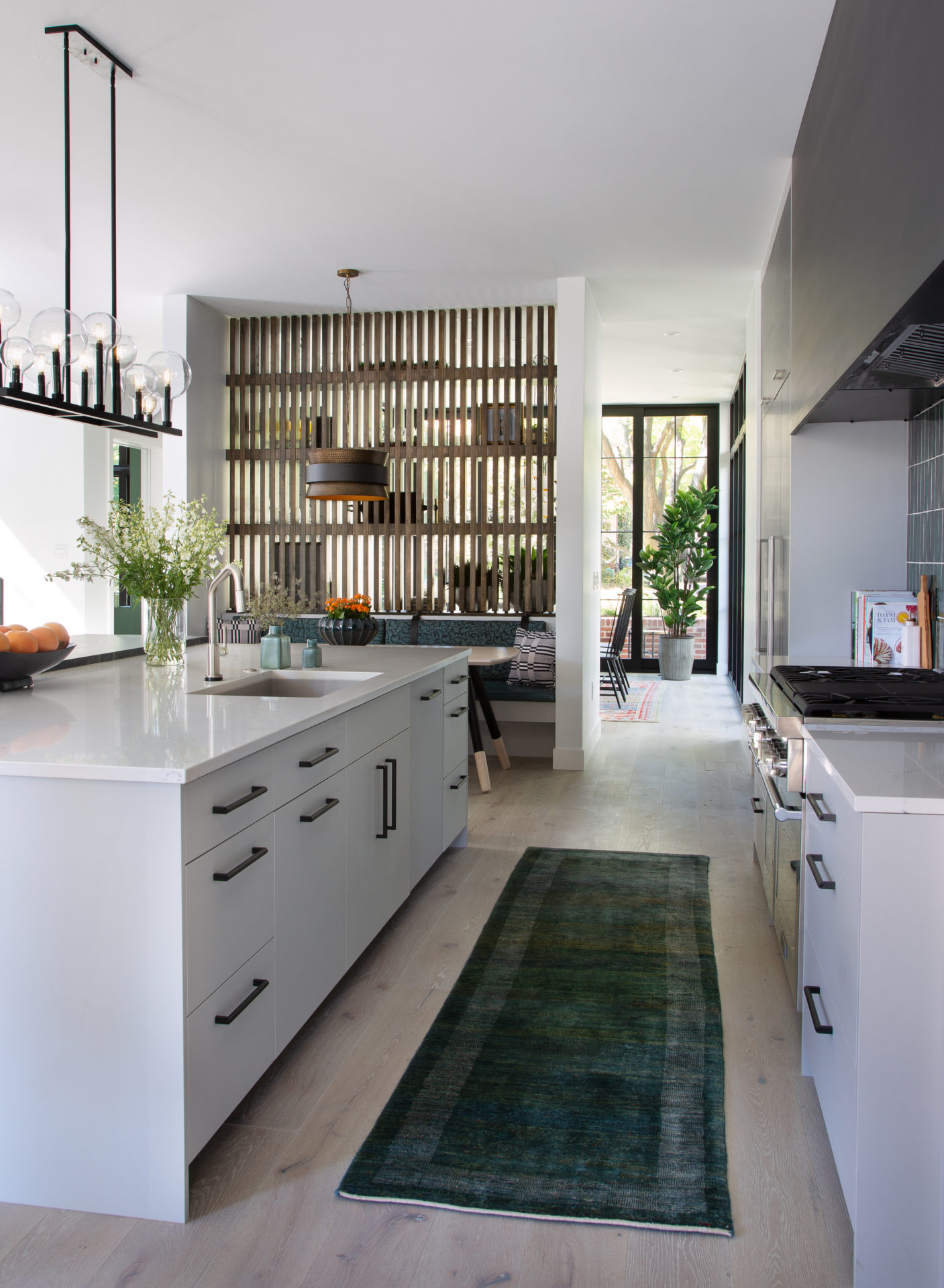 To soften these with organic elements, my design plan included adding color in earthy deep greens. We also mixed metals and added the round and textured brass of the nook pendant light. Finally, the fabric combinations include a modern geometric on the chairs and pillows, with organic flowing shapes on the banquette cushion.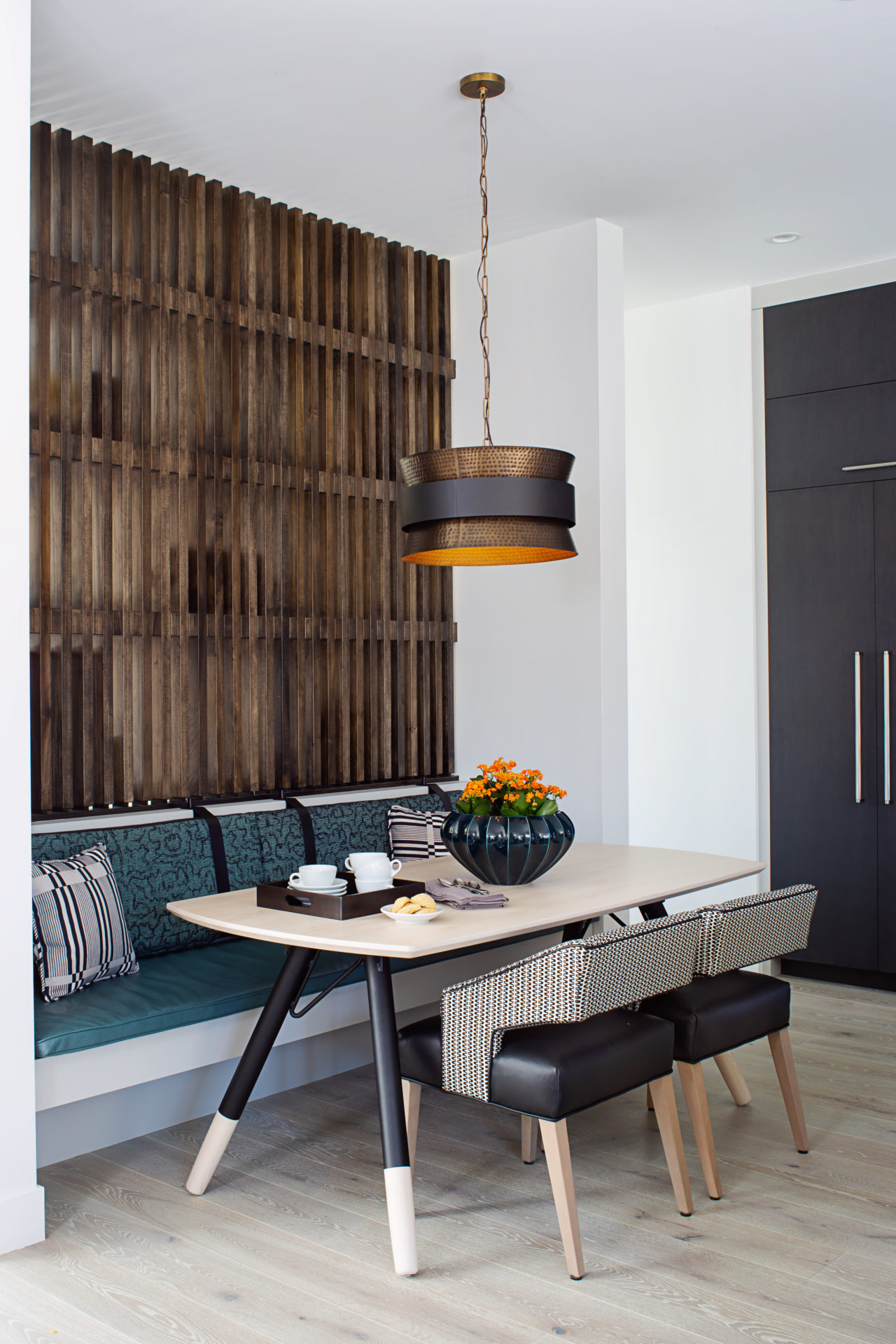 Organic Modern relates to one of our signature design styles that we create at Beautiful Habitat: Mountain Modern. In this decorating style, the organic forms take on a more mountain feel with organic textures of grass/straw, wool, or faux fur. See our Mountain Modern Bedroom.
You can also Shop the Look, with our new feature of styled, curated collection all ready for purchase.