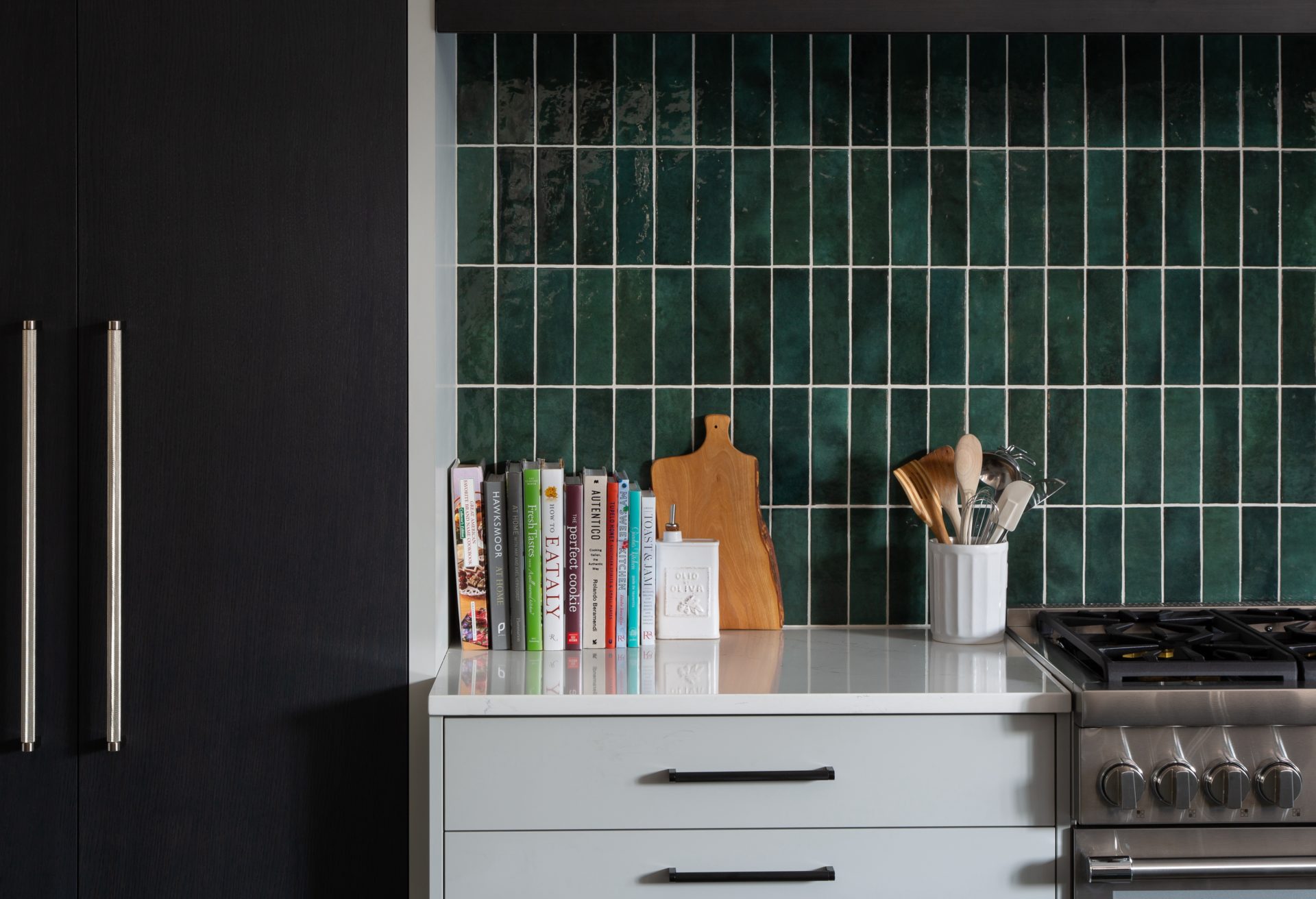 Trade Farmhouse for Bold & Colorful
Are you ready to trade the whites, beiges, and grays of the popular farmhouse decor trend with memorable, bold colors and pattern?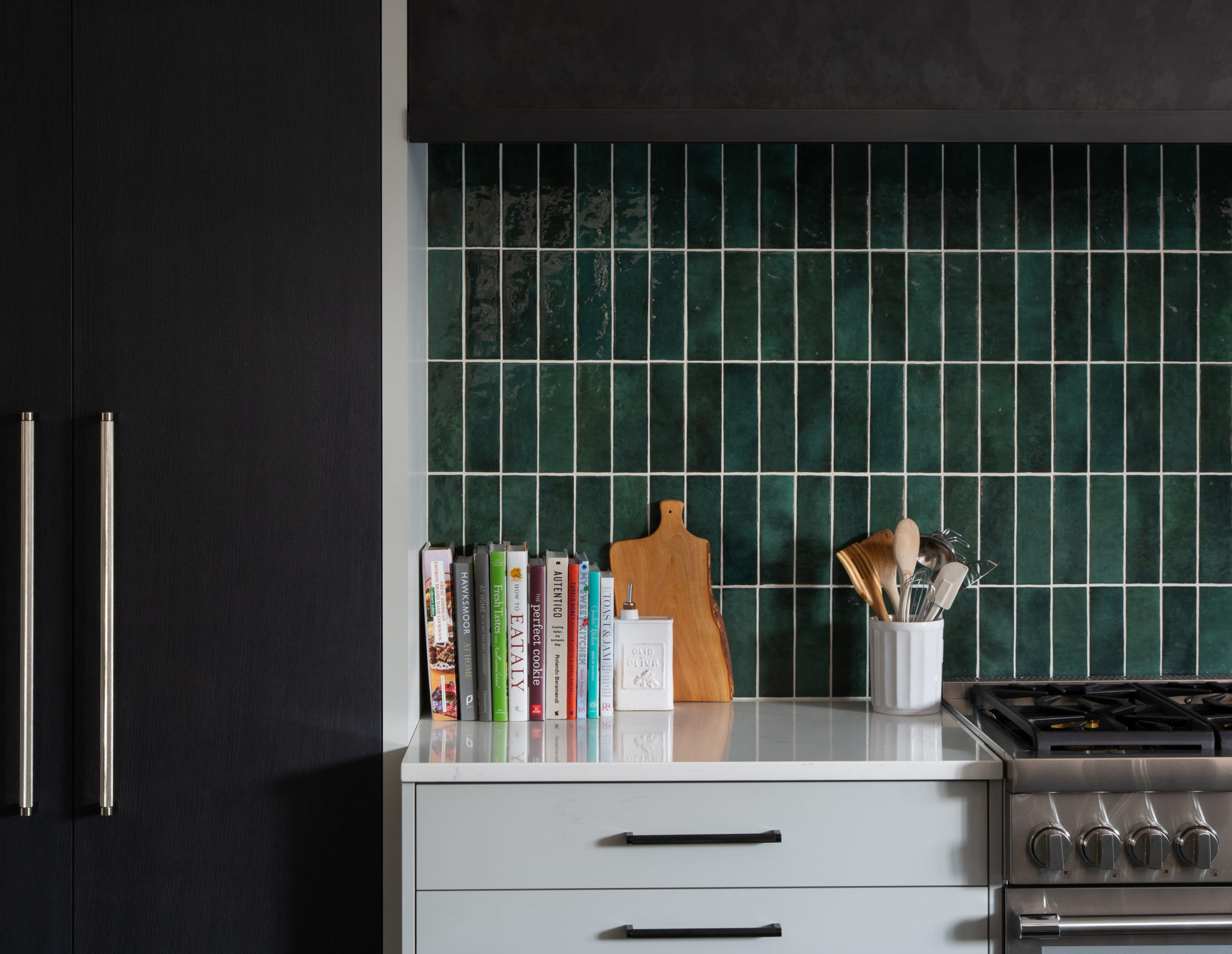 Our Beautiful Habitat team sure is! We had one thing in mind when we designed the kitchen in the 2020 Denver Interior Designer Showhouse – make it memorable!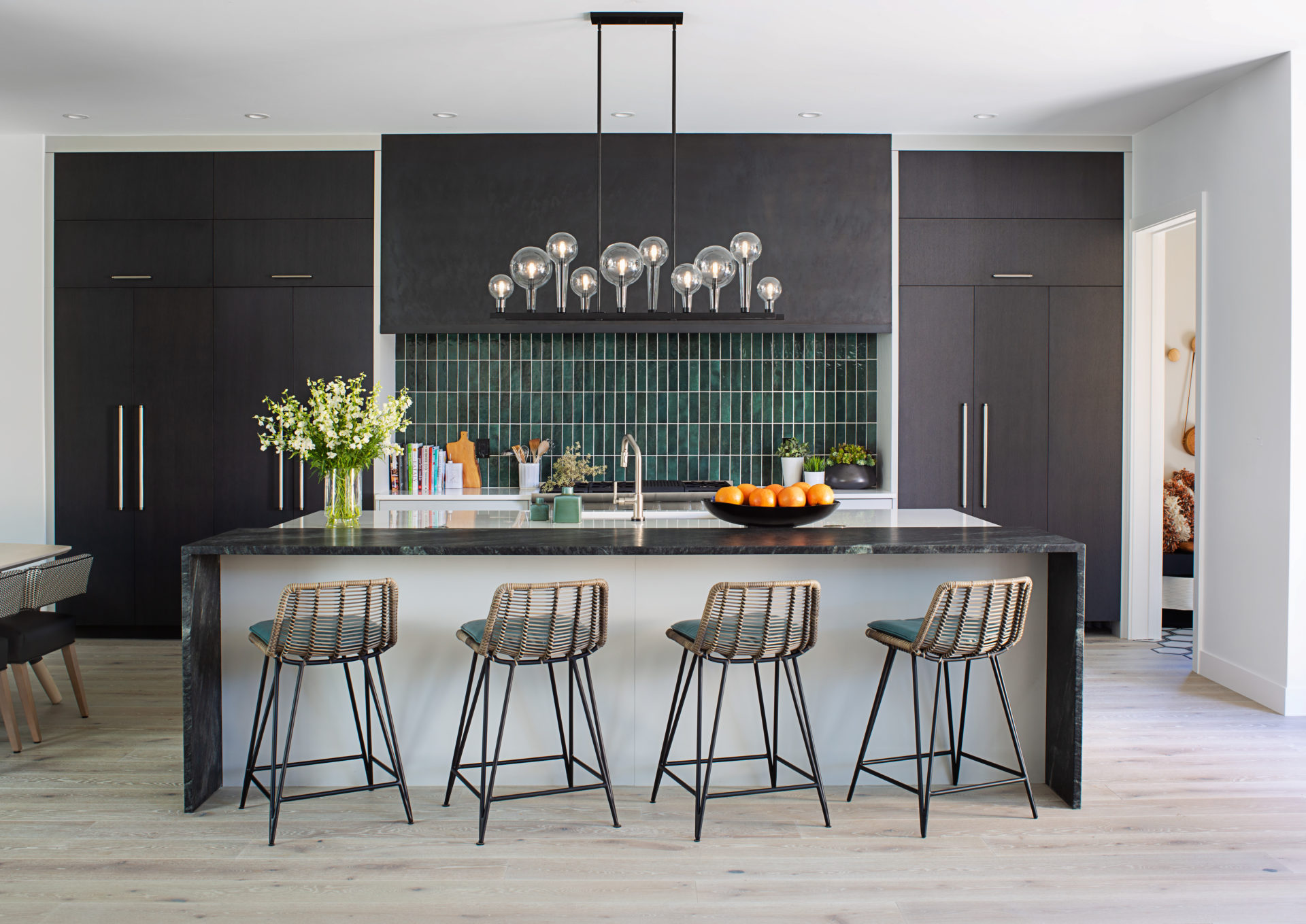 Via Beautiful Habitat
The farmhouse style has been trending for more than 10 years, thanks to the empire built by Joanna Gaines. It gained popularity as a sign of stability following the housing market crash and recession from 2008 onward. The light colors and nod to rustic Americana embraced an idea of simplicity, both in the color scheme and in the romantic notion that Farming and Rural America is a simple, wholesome lifestyle. (I'm sure any real farmer will tell you it's not simple).
It's been lovely. We've seen some beautiful homes and amazing interior design come out of this period. But I argue that it's time to embrace more creativity and bold, unexpected moments in interior decorating.
Farmhouse colors and decor often box you in to a look with little ability for inspiration, but going "bold" allows you to set the tone in each space of your home. In contrast, bold design elements provide a different perspective for your space. They exude inspiration and originality while creating the ideal atmosphere inside your home. Color is an excellent way to create the atmosphere of a room and to affect your mood when you're in that space.
Back to the design for the Denver Life Designer Showhouse Kitchen. The base of this design could almost swing to modern farmhouse. We have gray and black cabinets. We also have a combination of quartz and soapstone countertops. This all sits on a white oak floor, another hallmark of many farmhouse designs, with simple white painted walls. Where we deviated, is by adding colorful elements, especially the green backsplash.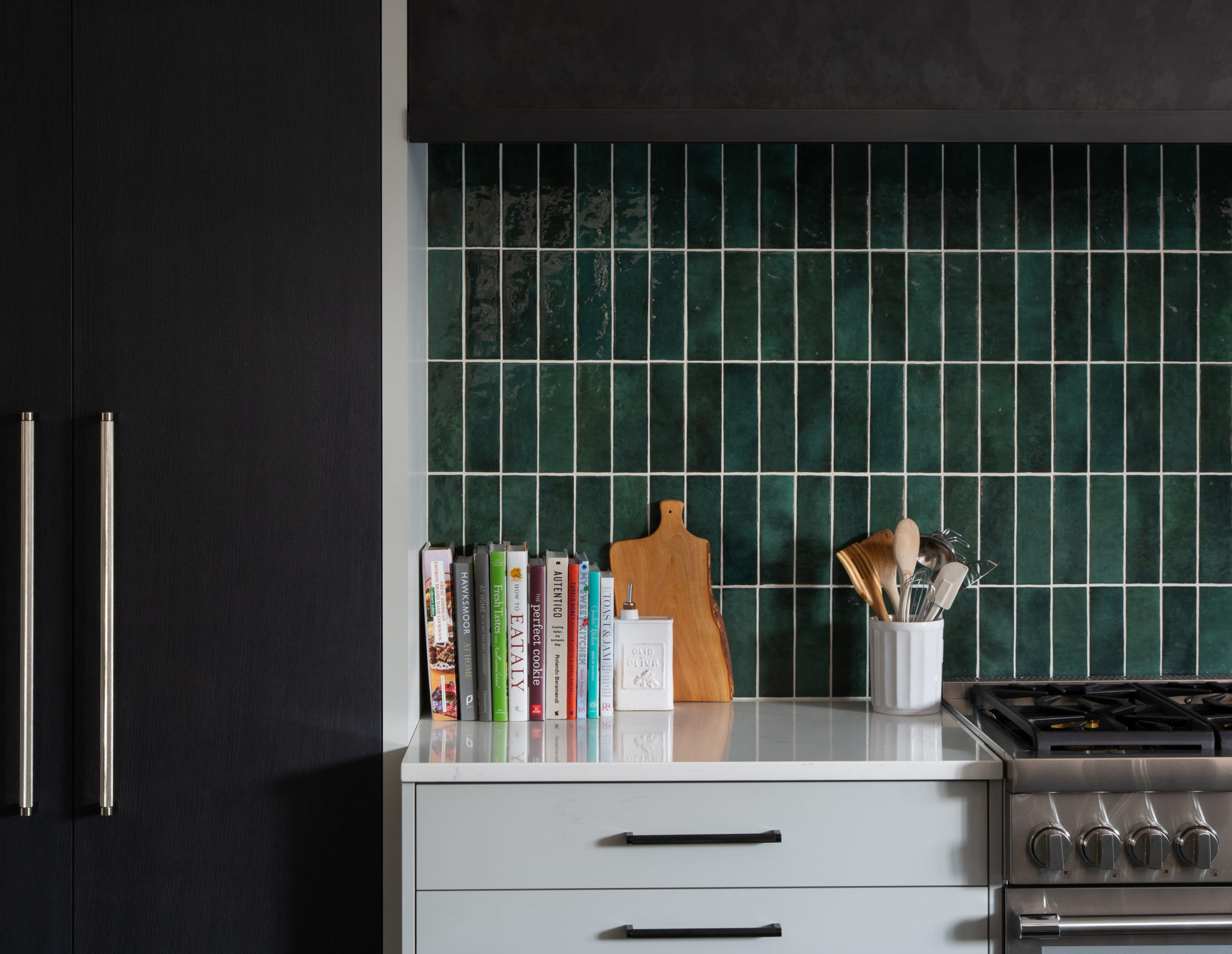 This makes the room unique and MEMORABLE. We rounded that out with more deep green in the banquette upholstery, area rug and accessories.
The beauty of going with bold interior design goes much deeper than just over-the-top fixtures and bold colors. If muted walls are your thing you don't have to say "no" to bold just yet. In a remodel in Broomfield, we used neutral colors with bold designs to bring a completely new look to the space.
Via Beautiful Habitat
Modern cabinetry and a geometrically designed backsplash with neutral colors come together to create a bold statement in the kitchen of this home. While no wild colors were incorporated into the home design, the homeowners were open to bold designs in order to spice some things up and create a look unique to them. Once again, the backsplash was the opportunity to add a real emphasis to this space. Although in neutral colors, the interesting pattern and use of black makes it interesting.
And finally, let's look at this Arvada kitchen that we designed for an episode of HGTV. The base of the design leans toward farmhouse décor. We featured light cream color cabinets, and quartz countertop and new wood ceiling beams, with a light subway backsplash a farm sink.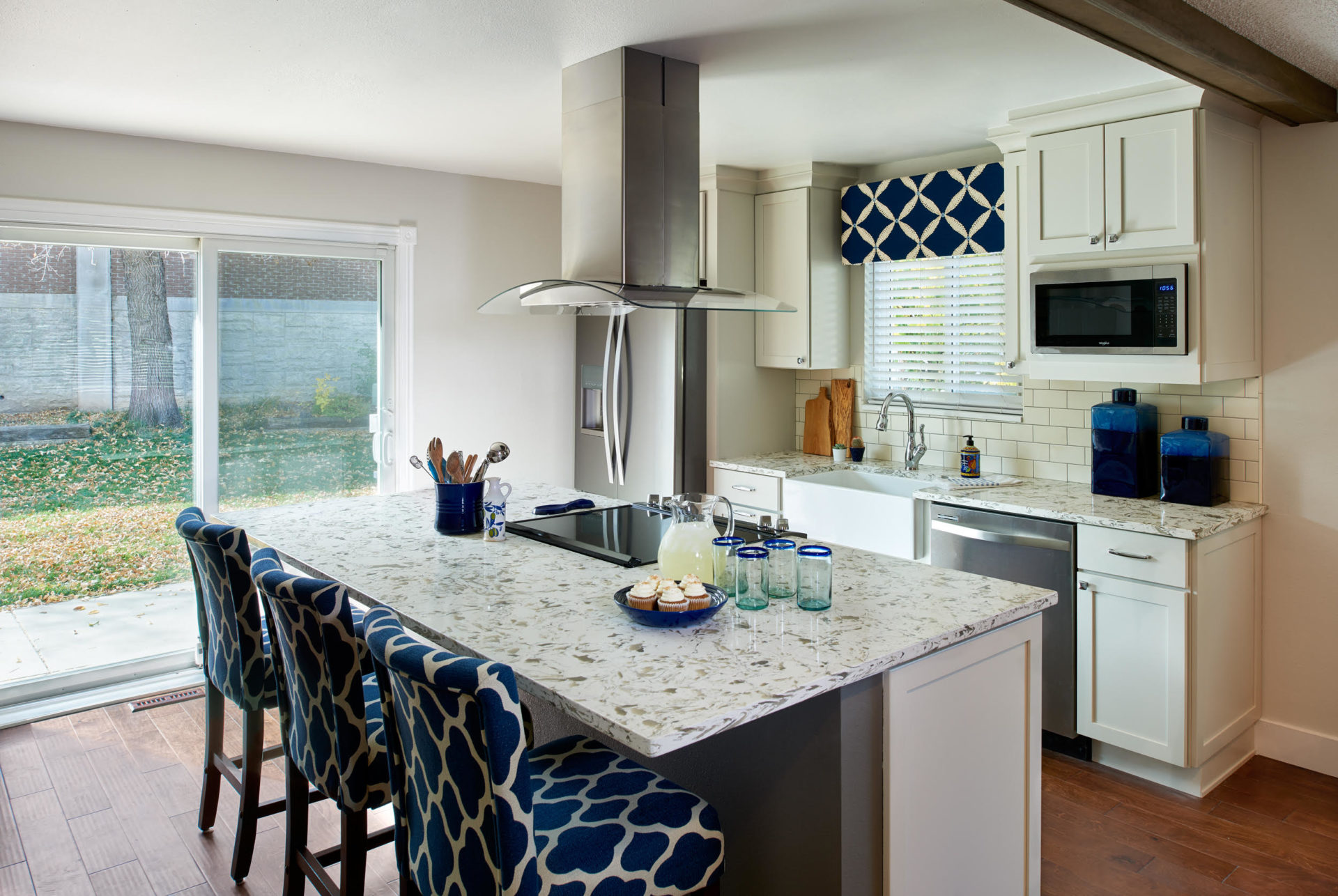 Via Beautiful Habitat
This time we added interest through accessories in the client's favorite color – cobalt blue. The window valance, bar stools and accessories elevate the space, making it unique and memorable (again).
Going bold doesn't have to mean leaving behind all of your favorite aspects of the beloved farmhouse style. It means you're ready to curate original, memorable spaces in your home unique to you that creates an atmosphere that will lift your mood.
If you're thinking bold might be your next design inspiration, take a peek at some other examples of bold designs we've created for our clients. Use these as a guide and let your creativity run wild. Happy designing!