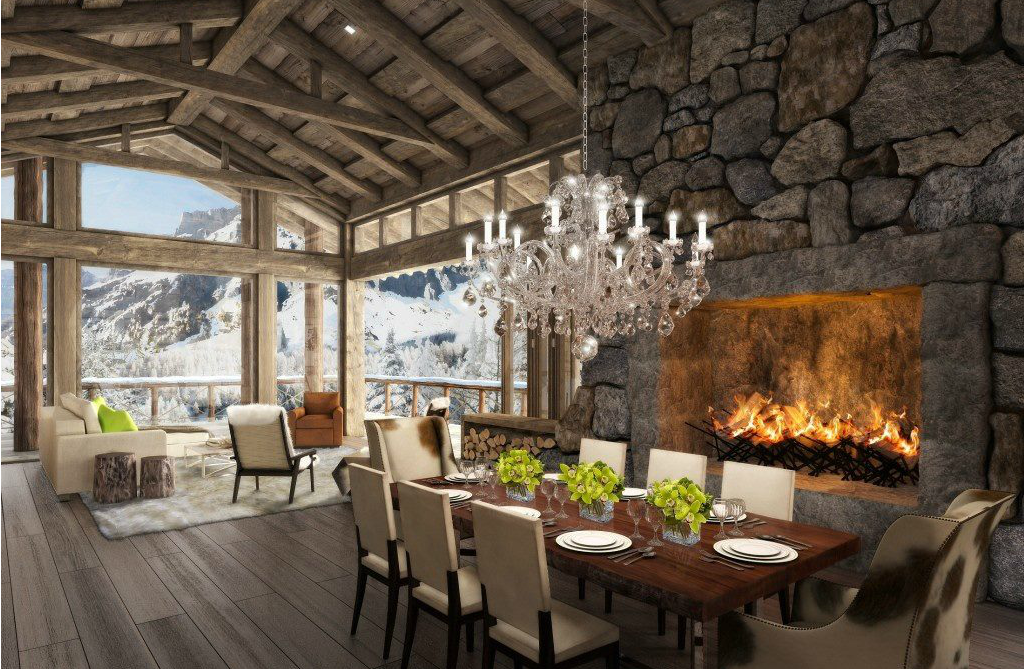 Bold Interior Decorating: Prints, Patterns and Colors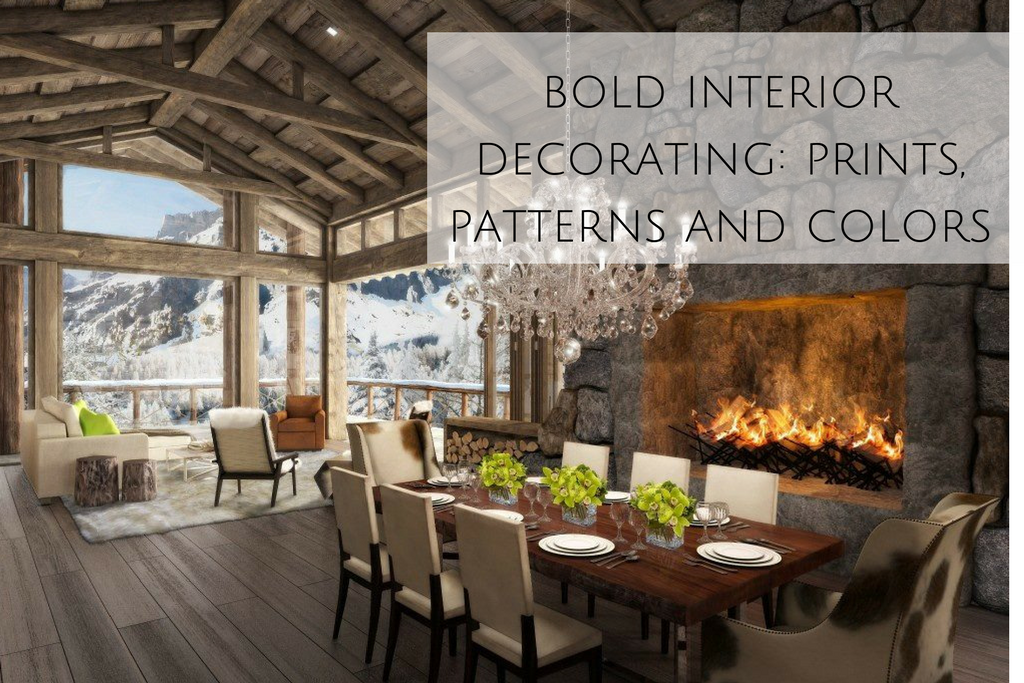 There are a handful of definitions of the word "bold" — one being: showing or requiring a fearless daring spirit. That is the one I liken to interior decorating. And, as you'll see, bold doesn't always mean bright colors or large prints. But, sometimes, it certainly does.
Check out these great ways to embrace bold interior decorating in your home:
Black and White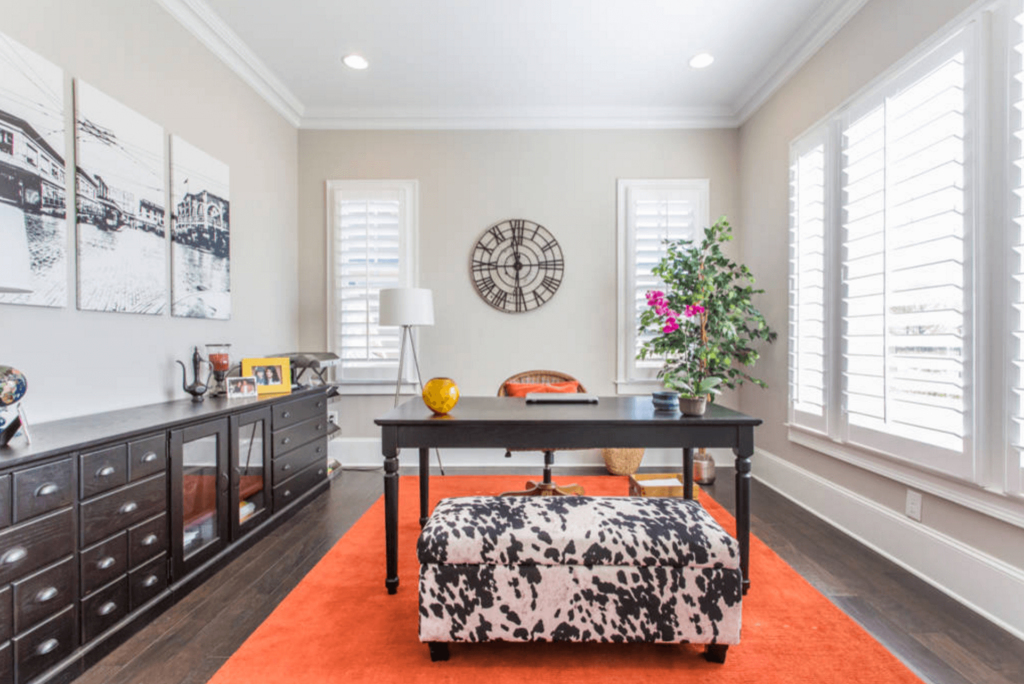 via bocadolobo.com
Make your bold interior decorating statement with black and white. This patterned ottoman set the stage, followed only by the oversized black cabinet and black and white, three-piece print. Pops of orange create a bold contrast to the otherwise neutral palette.
Flower Power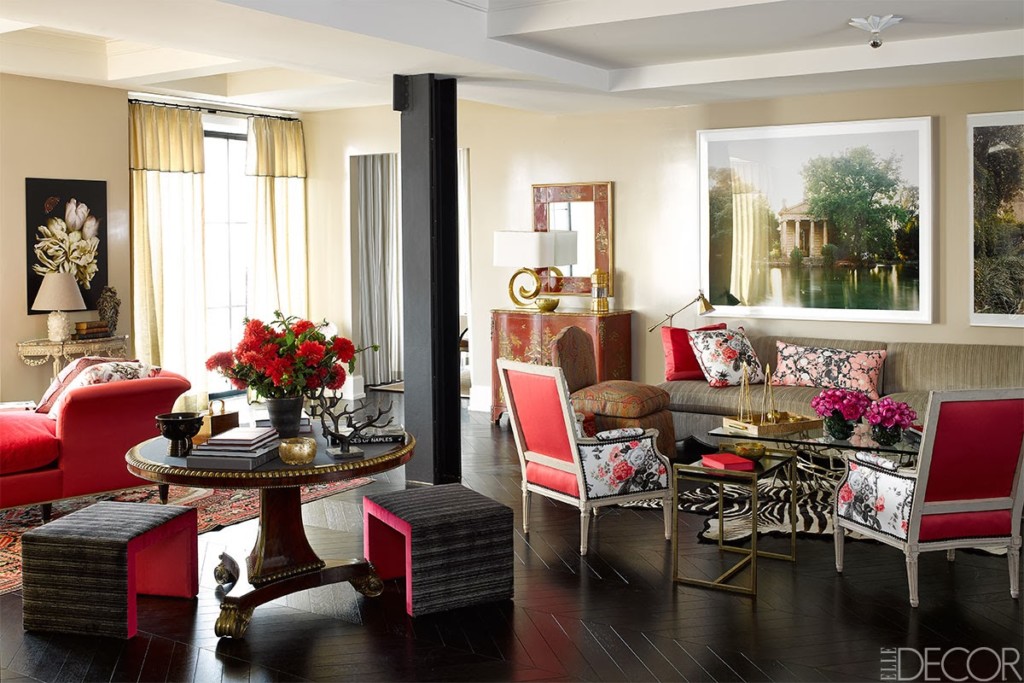 via elledecor.com
This bold floral print brings this traditional space to life. Black and white and pink all over, this room has a flair all its own. And various seating arrangements are tied together by the flow of color.
Bold Walls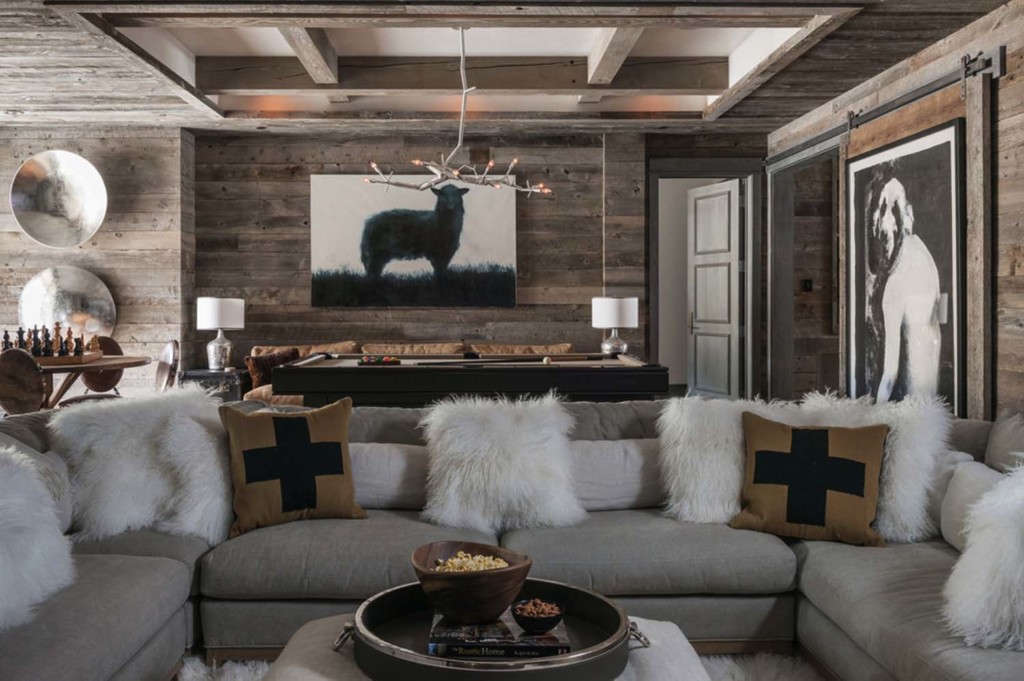 via hgtvdecor.org
In this statement space, the walls are front and center. First, a rustic wall and ceiling treatment of distressed wood bring a warm, cozy feel to the room. Next, large black and white works of art create eye-popping focal points. And, finally, a collection of furry, white pillows bring a soft touch to the room.
Perfect Print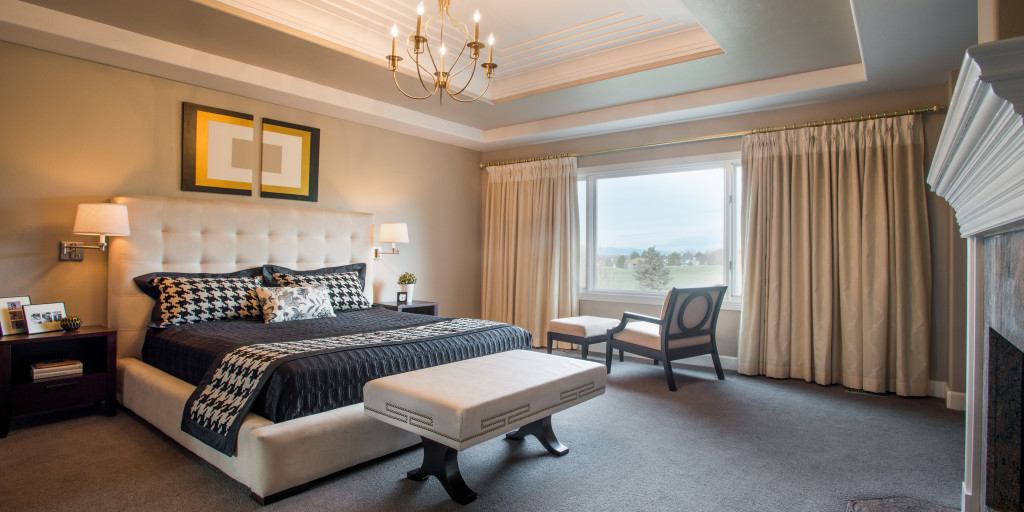 See more of this project by Beautiful Habitat
This bold houndstooth print is the focal point of this spacious master bedroom. While not used in excess, the oversized print adds a touch of whimsy — if you will — to this clean-lined, sophisticated space. A floral pillow in the same black and white increases the dimension to this layered look.
Color Confidence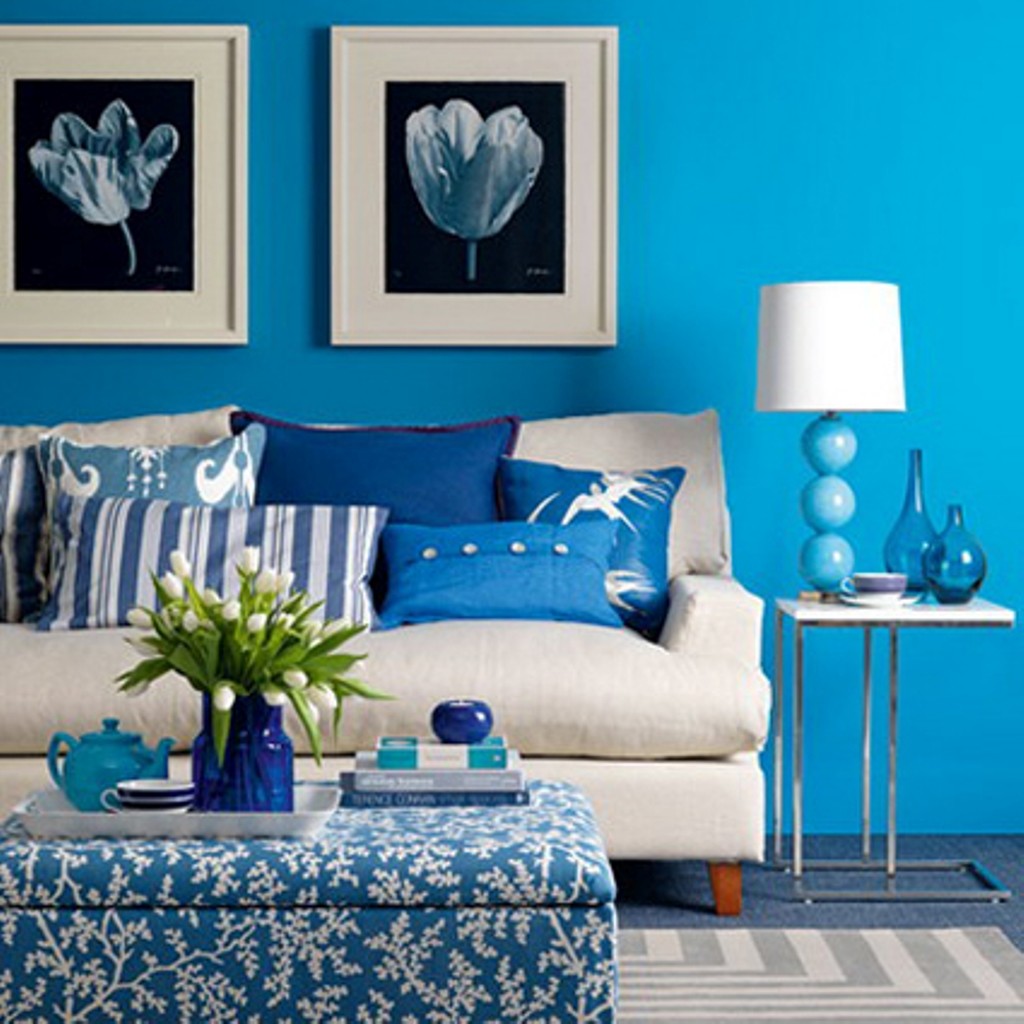 via highwayswest.com
Choosing a bright color to be the main hue in your color palette is always a bold interior decorating choice. Slightly varied shades of turquoise in an array of patterns come together in this dynamic living room. Choose your shades wisely and keep all additional colors neutral to create this dramatic effect.
Traditional Flair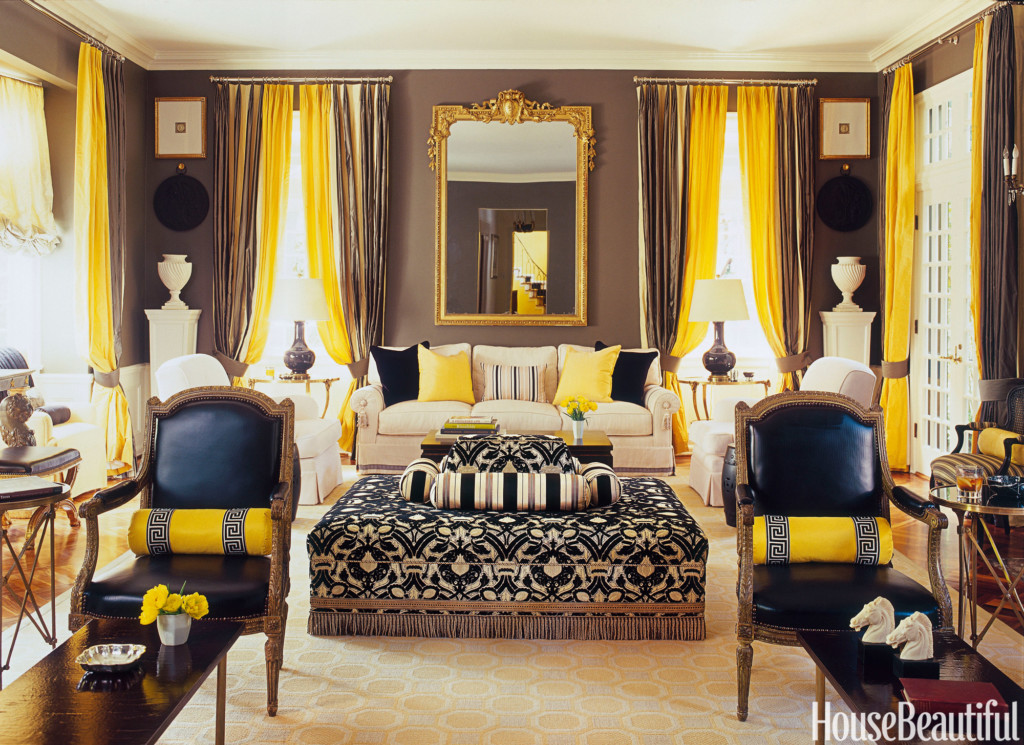 via housebeautiful.com
Black, white and yellow is a somewhat common pairing, but it's nonetheless a striking and surprising look. The bold yellow is accentuated with the gold touches in the mirror and chairs.
Bold Textures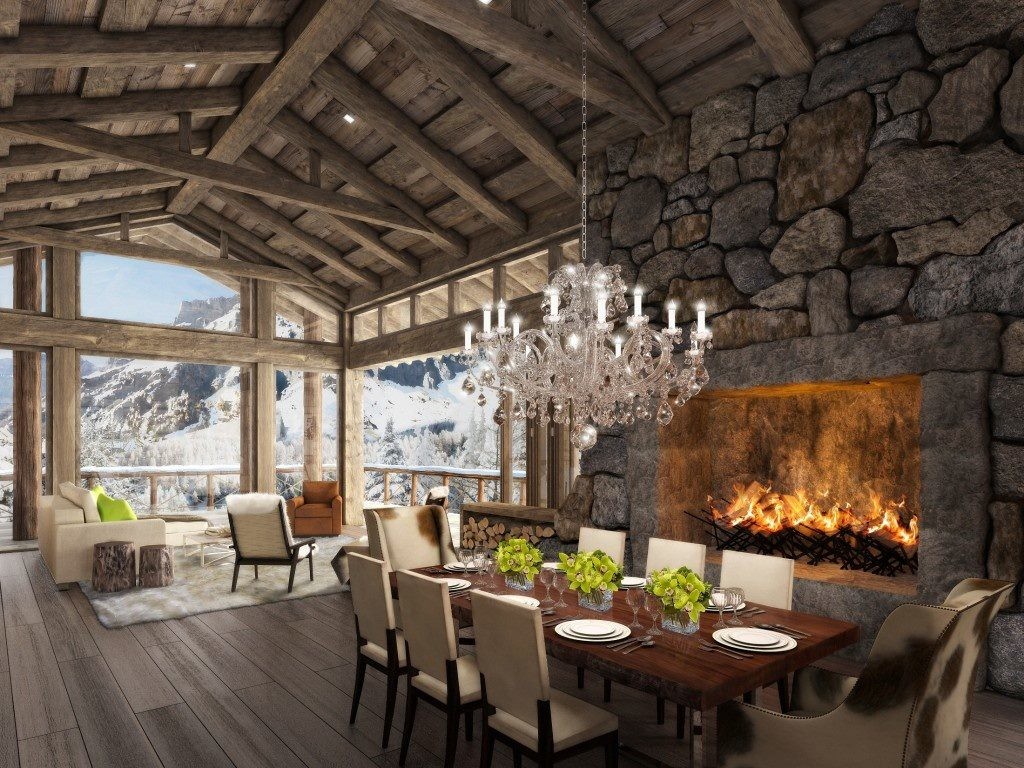 via oty.info
This mountain home features rustic wooden ceilings with large beams and an oversized stone fireplace. These bold textures are offset by the refined lines of the furnishings and the contrasting elegance of the large dining chandelier.
Wallpaper WOW!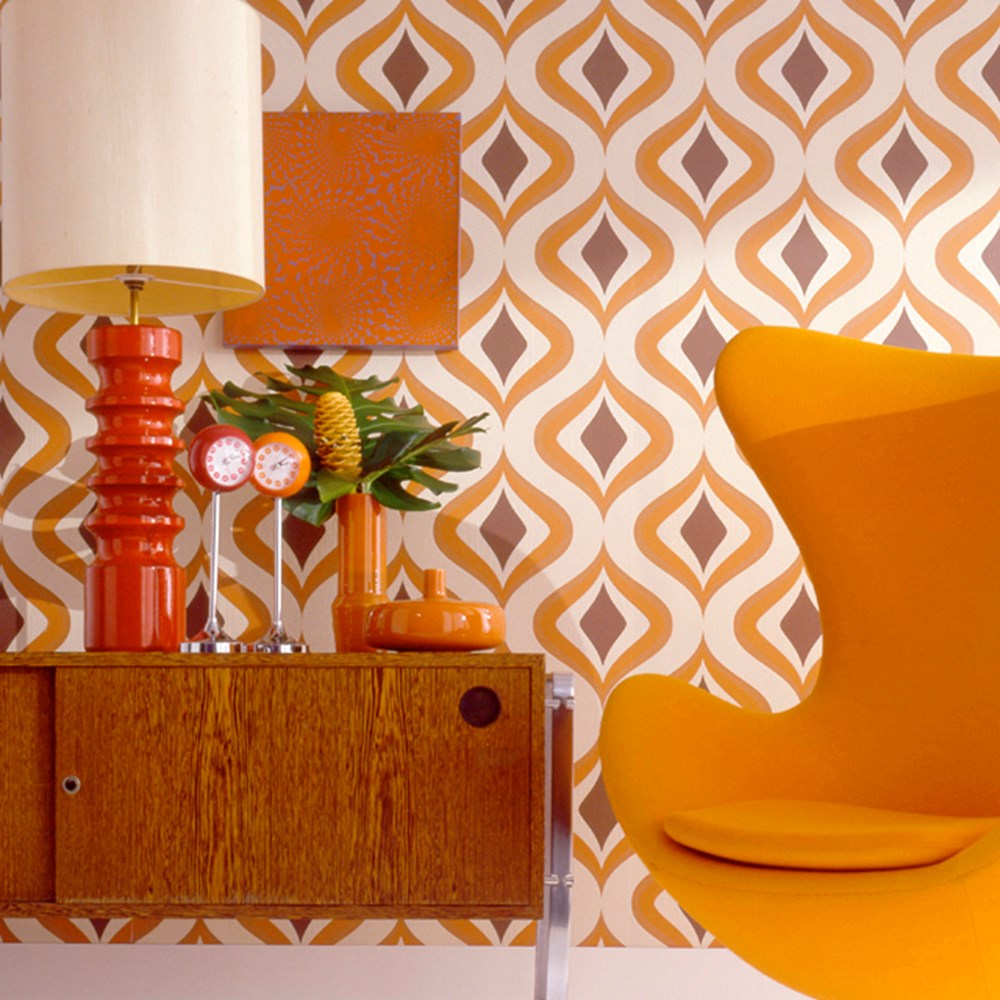 via ultraswank.net
A retro print wallpaper creates the WOW! in this room. The period pattern defines the furnishings and color palette. Use a large, bold print like this in a small space such as a powder room for even greater effect.
Let's decorate your home to illustrate your favorite bold style! Contact me today to find out how to get started.