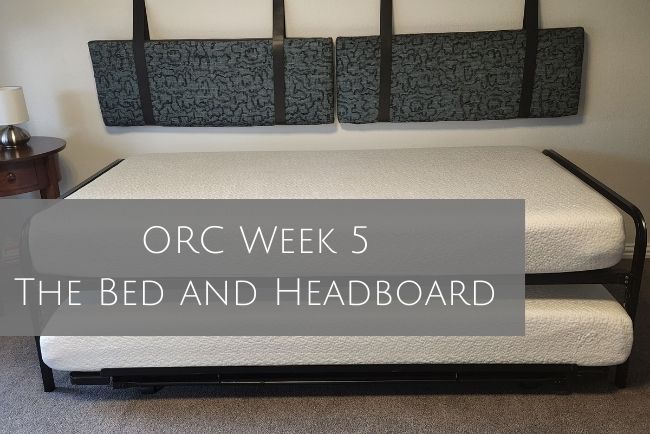 The Perfect Headboard
Welcome to week 5 of the One Room Challenge. If you're just joining me, you can catch up on the past 4 weeks of design: Week 1, Weeks 2 & 3, Week 4.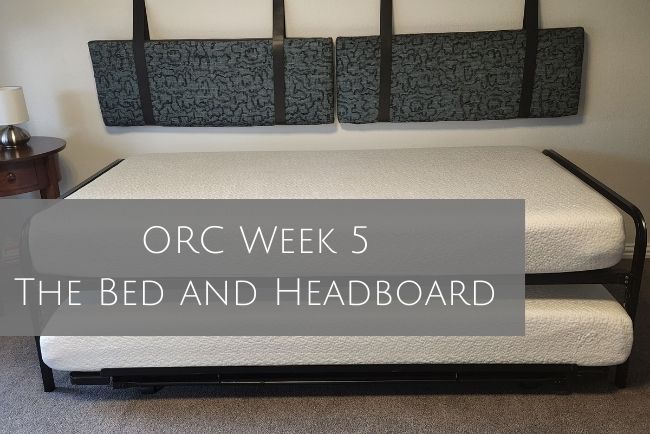 This week I am focusing on the bed. The art studio and  workspace is the new function that I want to add to the room. However, it still needs to function as a guest bedroom from time to time. Therefore, the goal is to have a bed that takes up minimal space, yet can accommodate 2 guests if needed. A convertible bed of some kind.
I considered a murphy bed or wall bed. But I envisioned more of a daybed; a place to sit would also be a nice feature. It could be a spot to journal, meditate, read, etc. But a daybed won't sleep 2 adults. Even with a trundle, the trundle mattress is essentially a mattress on the floor. This is not ideal for adult couples who visit our home.
Then I came across this video. And I fell in love. It was perfect.
This bed meets all of my functional needs–small footprint that can expand into a king size bed. I drew up the design and met with my custom furniture maker. This is the same craftsman that made the beautiful floating desk top. Unfortunately, the cost to make the fancy converting bed (and in walnut to match the desk, of course) was more than I am willing to spend for the guest bedroom. Let's just say it was 2x the cost of the bed in our master bedroom.
Sadly, I had to let this idea go.
Never fear–with a whole lot of research, I was able to find a reasonable substitute! I found a bed with a trundle that pops up to the same height. It meets my needs: a small footprint that can become a king size. It's not sexy, but it does the job. Yay!
Unfortunately, this created another problem – my original headboard, from the Designer showhouse, doesn't work well with this bed and the way it sits in the room ( see Week4).
However, the Home & Garden Colorado showhouse was not my first Interior Designer showhouse. I had also participated in the Denver Life Showhouse and I had another item to be repurposed.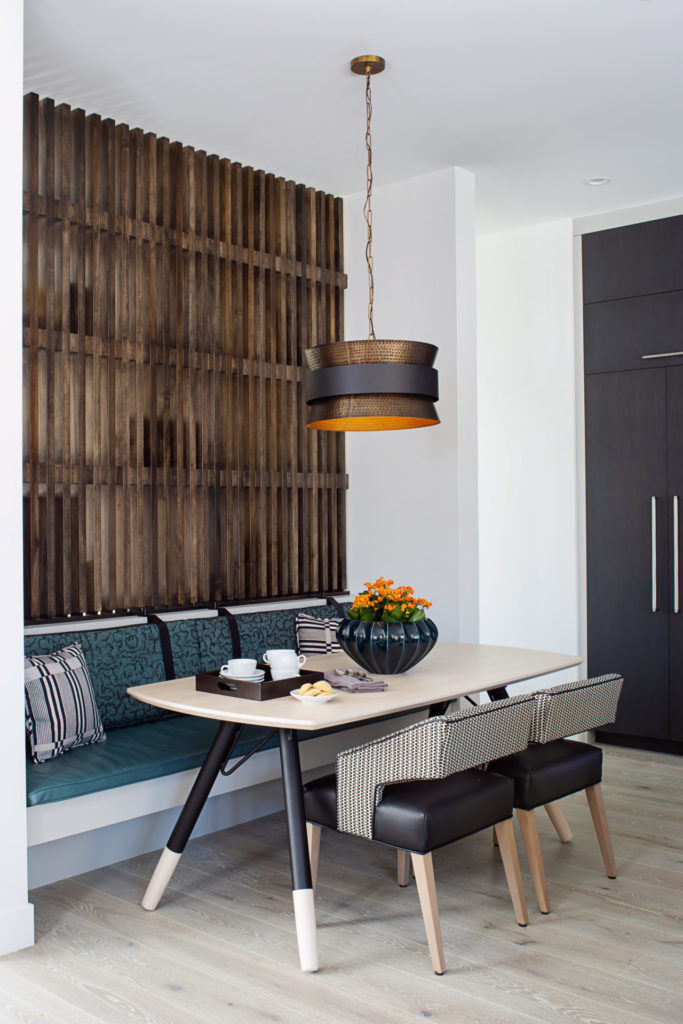 In this kitchen nook from the 2020 Interior Designer showhouse, I designed a banquette with back cushions that hung from leather straps. And in a Kelly Wearstler fabric that I LOVE, by the way. Could this be reworked into a new headboard? Absolutely. And it still works with my wallpaper (because I chose a wallpaper with so many fabulous colors). And I already love the fabric and the color. Success!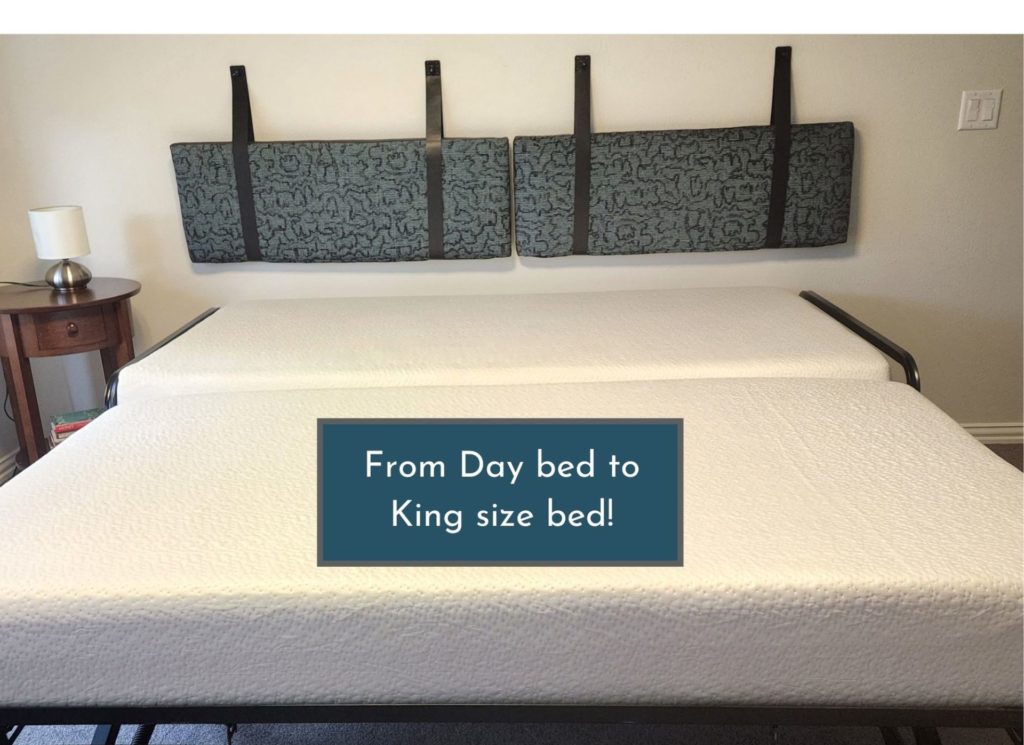 Check back with me next week for more progress on the guest bedroom remodel. And check in on Instagram for more videos of the progression.
Check out more design tips for guest bedrooms.
Make A Great Guest Room For Visitors |Top Decorating Tips