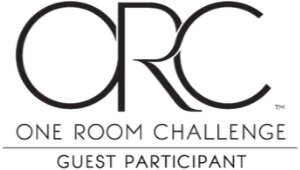 One Room Challenge, Week 1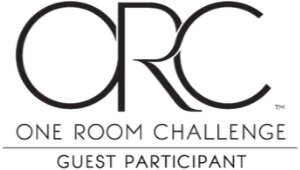 I've decided to participate in the One Room Challenge for Spring 2022. This is week 1 of our 8 week interior design transformation. Welcome! What is the challenge? 
"The One Room challenge® will provide participants with a supportive, enthusiastic forum in which to share the process of transforming a room. The ORC is not a competition, but rather a celebration of creativity, inspiration, and original ideas."
The challenge is 8 weeks long and I'll be posting an update each week as the room renovation takes shape. Join me on this journey by checking in each week, here and on Instagram.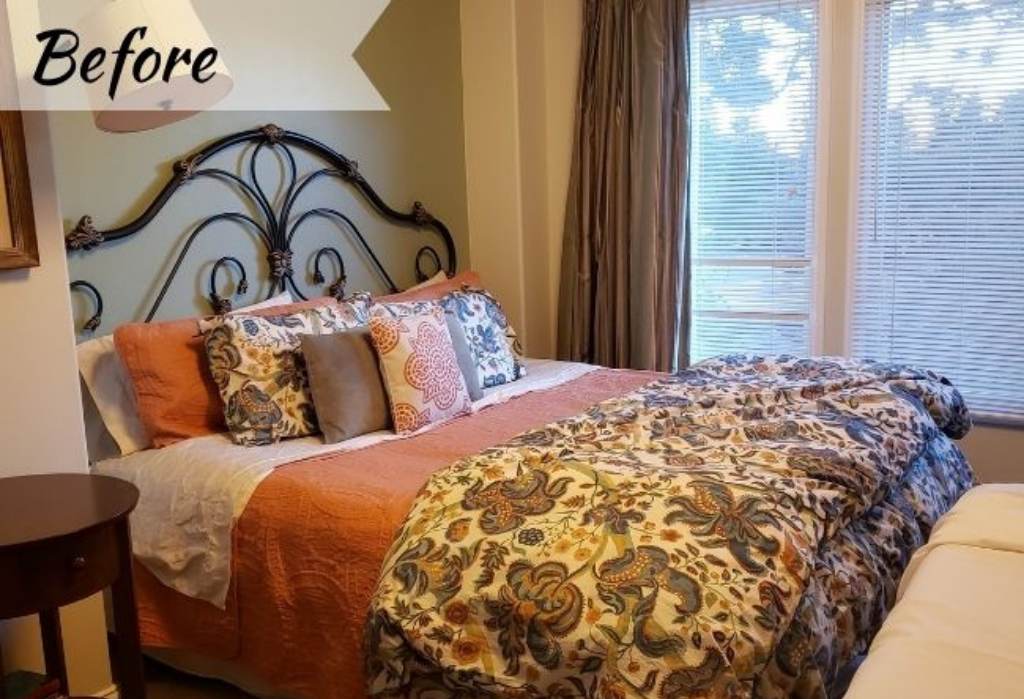 This is the guest bedroom in my home. It's a large room that easily accommodates a king size bed. However, it is very rarely used. We don't often have overnight guests, so this is basically wasted space in our home.
Furthermore, this style does not reflect us at all. The headboard was left in the home by the previous homeowners. The curtains are from our master bedroom 15 years ago. The bedding is just something I picked up on sale. Basically–this room is all the things I advise my clients NOT to do.
I regularly advise my clients to make a room work for them and their real lives, not prescribe to some rules. Like this project in which we created a library instead of a formal dining room. 
The New Room Design and Intention
So what functions are not being met in our house? How could this room be more useful to us everyday? The things we current desire are space for art and creativity, and a space for Yoga that is not in the freezing basement. We'll also still need room for a massage table. The design plan needs to incorporate work space, free floor space and still flex for overnight guests if needed.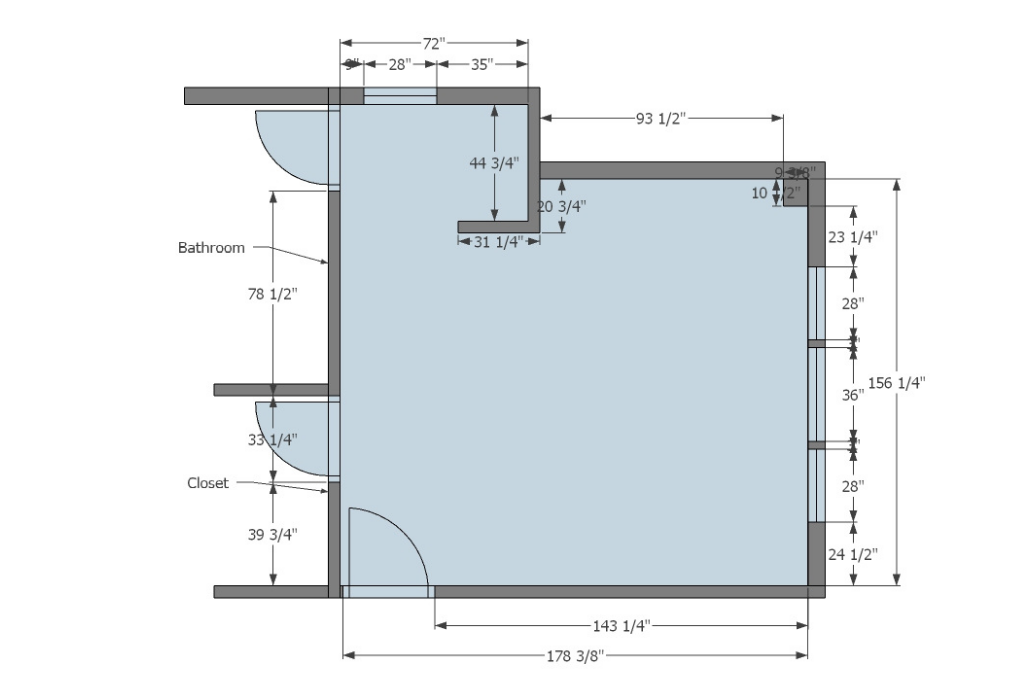 I thought briefly about adding a pullout sofa, like we did in this guest bedroom design for a client. However, there were 2 major obstacles to this plan:
The door into the room is at an odd angle with the hallway. A longer sofa would not be able to fit past the angle.

The most difficult lead times we are currently facing is for upholstery items. If I ordered a pullout sofa today, I won't see it for 4-8 months.
I needed a new plan to accommodate the sleeping/guest bedroom functions of this interior design plan. I'll share more on that in a few weeks.
The next area that I needed to address is a workspace for art projects. This solution came to me very easily. Stay tuned for my workspace design idea.
Please follow along for the next 8 weeks to watch this room take shape and see how I tackle design problems. See the week 2 & 3 recap here.