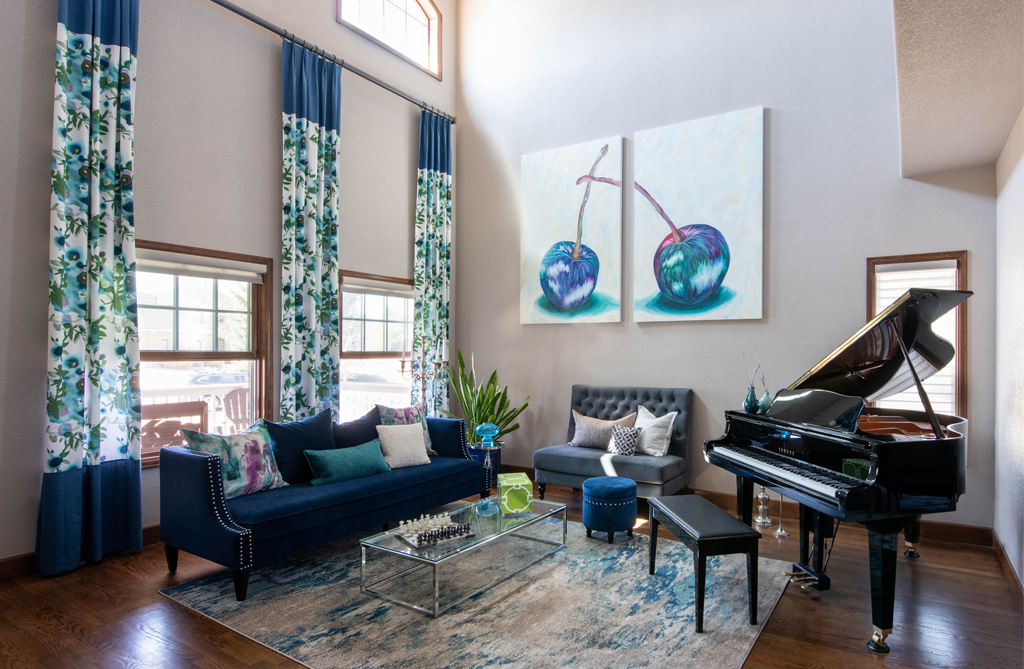 Maximalist Interior Decor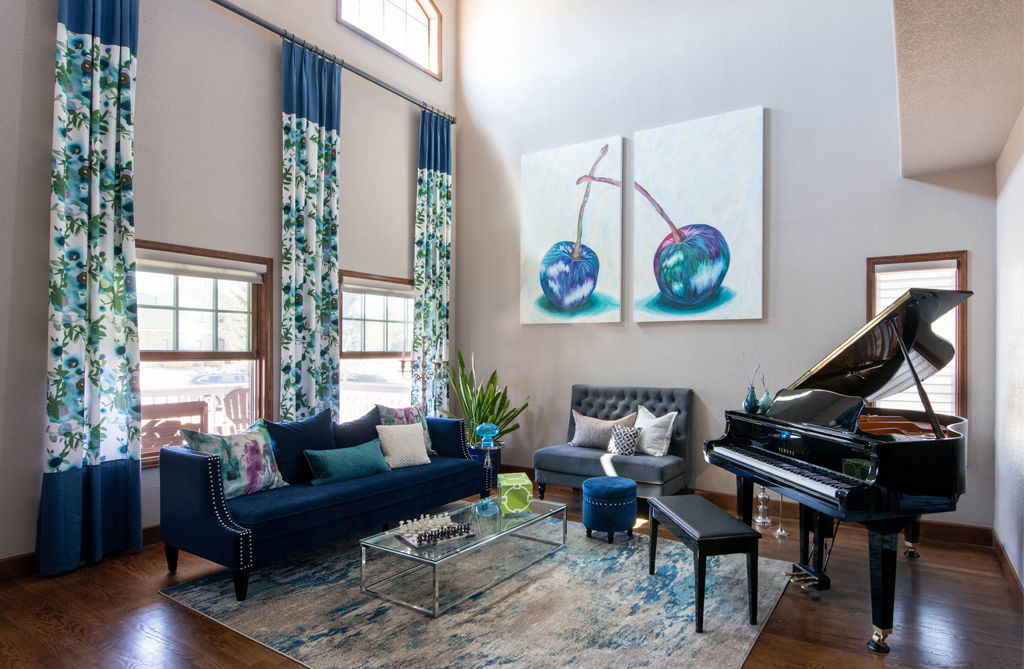 It has been a long while since we've had a new project reveal here at Beautiful Habitat. The covid supply chain delays had us waiting for a very long while for some furniture to arrive and projects to be complete.
At many moments, the last 3.5 years have been painful. But we managed to keep moving forward and were able to complete some exciting projects, including this Boho meets Glam, Maximalist interior design project in Westminster.
Before
Our client had a good design sense in how to blend colors, patterns and textures. The primary "problems" in the home were in scale/proportion and blending design styles into her personal design aesthetic.  This stunning home is large, with oversized rooms. And while the size is a great feature for a busy family that loves to entertain, the oversized scale makes suitable decorating very challenging.  Our client struggled to make things look "right" due to scale and proportion. As the walls looked too empty, she kept adding on, but wasn't pleased with the outcome. The Beautiful Habitat design team came to the rescue!
Living Room
The first area I wanted to address was the "plant ledge" in the living room. This is opposite the front door; therefore it's the first thing you see when entering the home. Plant ledges and various niches were quite popular in the early 2000's. It helps to break up the large expanse of wall, but is also really difficult to style well.
You can see that before – our client tried to accessorize this space. However, there was so much height above the ledge that everything still appeared too low and too small.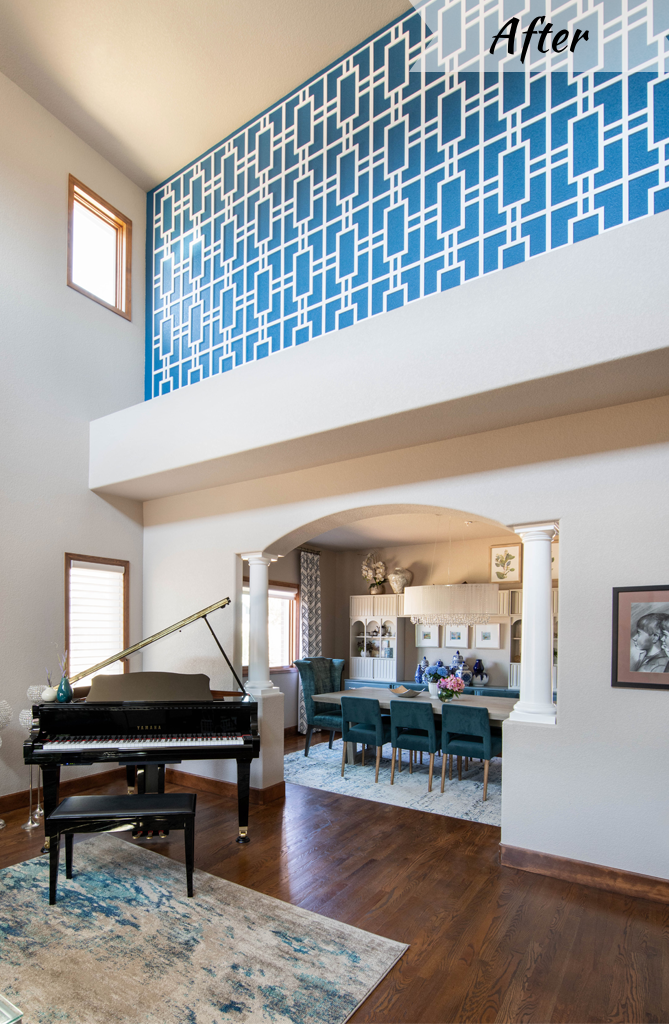 Our solution was to add color and interest covering the entire wall! We added a custom fretwork wood design on top if a bold wall color. The client loves that you can see this focal wall from the outside of the home, especially at night.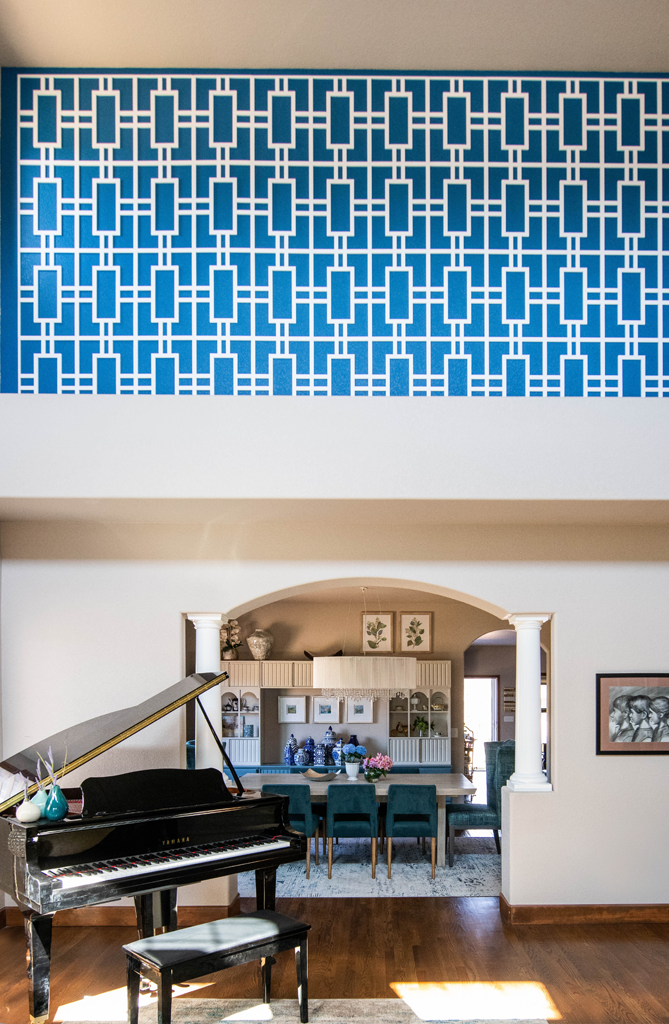 Next my focus was on the window wall at the front of the home. If you've been with me for a while, you know that well-designed window treatments are one my secrets for great interior design. I've written before about the dramatic difference that custom window treatments can make. It's a great way to add color and pattern to a room. In the case of double height rooms, long drapery panels bring the eye up and add that needed color and texture higher up the wall.
That gorgeous abstract floral pattern in the drapery fabric set the color palette for this whole home interior design plan.
This left a third, large flat wall in the living room. Again, our client had made a good effort in filling all of this space. But the scale of the wall made these smaller accessories too small in proportion and a lot of blank wall space still remained.
Our design solution was to go with very large scale artwork. The client's daughter is a talented painter and she painted the two over scaled canvas, pulling colors from our drapery fabric. The end result is colorful, unique, and a personal touch with custom art by a family-member.
Dining Room
Now let's look at the dining room before and after. Out client loves her glamorous, crystal light fixture and the dining hutch is a special family piece.  Before we redesigned that room, it was very brown and suffering an identity crisis from the mixed styles of vintage, glam and farmhouse.
Sometimes we start to think that we like something because we see it some many times. This is the point of advertising, isn't it, to keep sending you a message until you think you need something? Well this was the case with some of the more farmhouse décor. While it wasn't truly her style, she still picked up some pieces over the years. The client really likes a more sophisticated glamorous look. And we delivered on a maximalist, stylish dining room design.
We added color by refinishing grandma's hutch in two colors and replacing everything in the room except the glam light fixture. We brought in warm grays and blue, green and teal upholstery. The dramatic captain's chairs add scale and sophistication to the room.
This dining room is now ready to host large parties and holidays with the extended family. And grandma's hutch has a new look.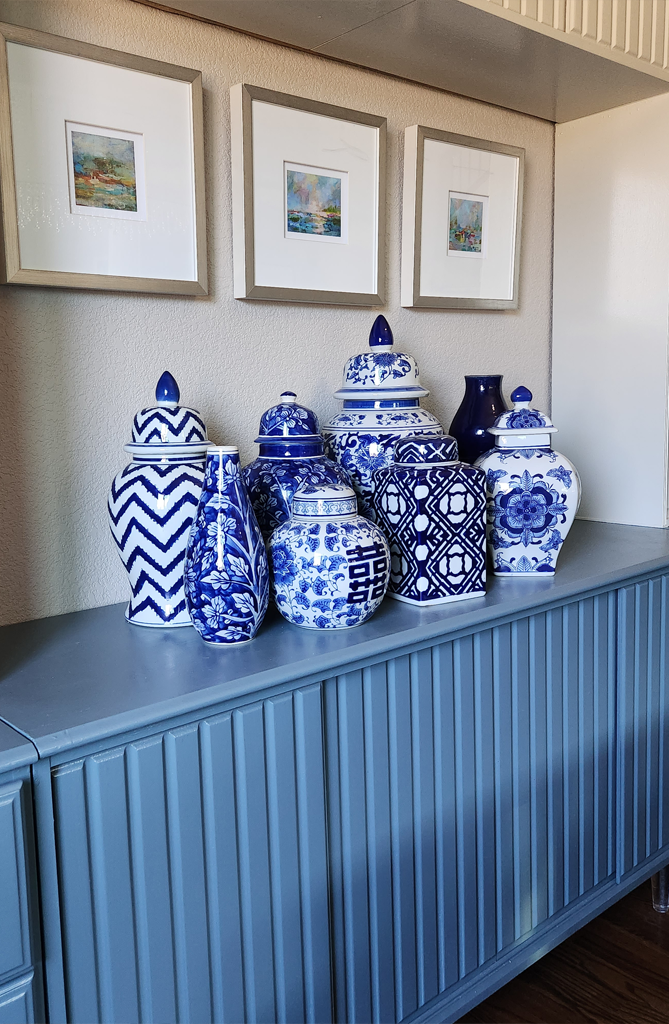 Family Room
Finally, we moved into the family room. Again, our client had a good start to the room. However, for such a colorful, vibrant person and family, the family room didn't reflect that. We added colorful furniture, artwork, window treatments and pillows to bring the whole room up to the vibrancy of this family.
Bonus, our throw pillows are upcycled; made from Interior Design industry discontinued fabrics and samples. We work with a great local company that saves thousands of pounds of fabric from the landfill every year, and make beautiful, unique pillows in the process.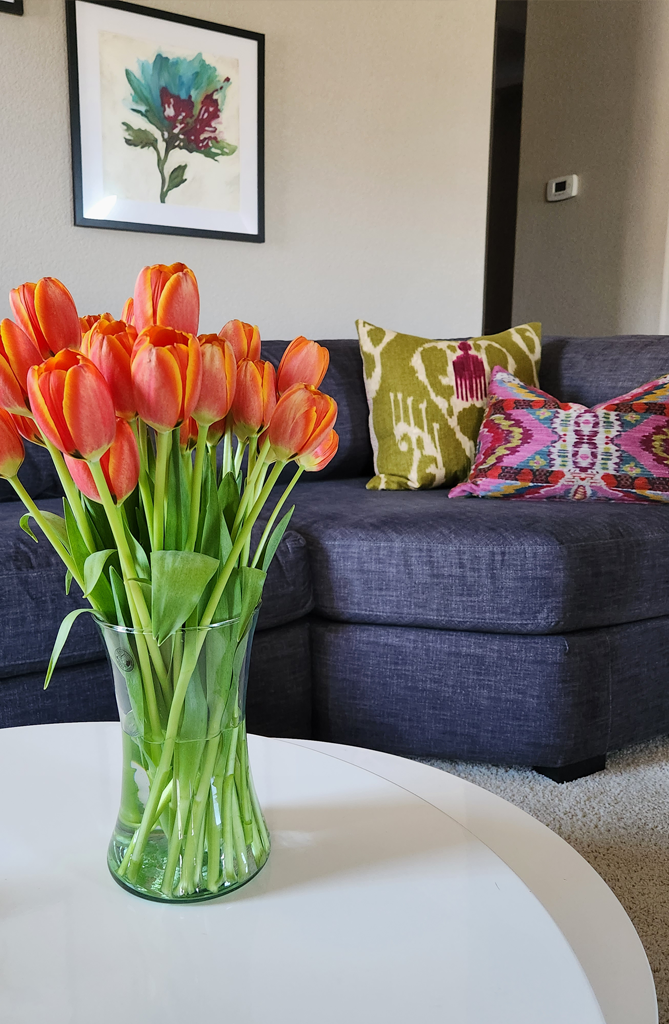 I think you'll agree that we met the desired end result: luxurious but inviting; unique; fun and comfortable.
Do you like the Maximalist style? Shop our curated collection here
For more design tips and ideas, check out these articles
Time to trade Farmhouse for a Bold, Colorful Home
Three Tips to Right-size Artwork for your Home
Bold Color for Interior Decorating
Ditch the Builder Grade Mini Blinds
Interior Decorating with Window Coverings