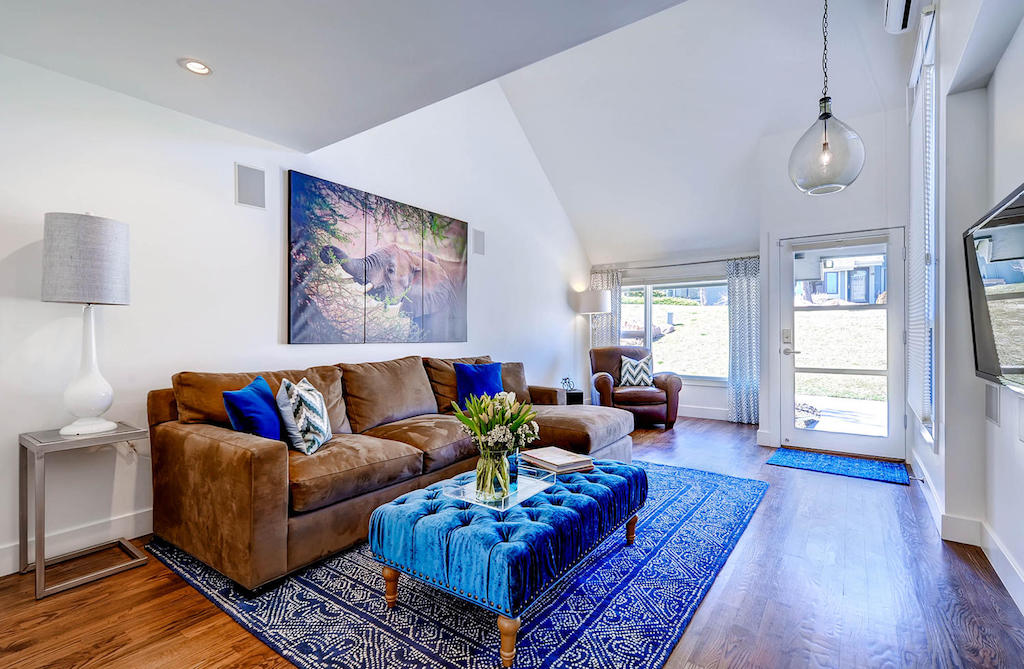 Three Tips: Right-size Artwork for Your Home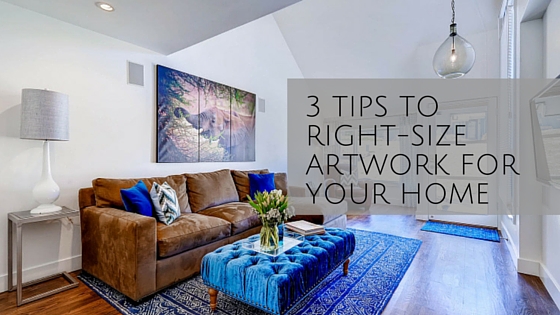 You might find selecting and arranging artwork for your home to be a challenge. There are so many aspects to consider: style, art medium, colors and size/scale/proportion. Often scale is the most difficult to grasp without formal art or design training. That's what I want to cover today and give you a few tips to "right-size" artwork for your home.
Scale: Relative Size of one object to another

Proportion:

Relative size of parts in a whole
Now let's apply it to artwork. The goal is to find or create artwork in the appropriate scale and proportion to a wall or space. This is often much easier than it sounds. Most often, you'll find art in the perfect style and color, but it's too small for the space.  I have three tips to help "right-size" artwork so it will fit your wall or space perfectly.
Tip 1: Making Matting Your Best Friend
Framing and Matting your artwork can dramatically change it and can correct issues with scale and proportion.
Mats around artwork let the artwork breathe and look more interesting than just a frame alone.The mat is also a great way to add scale a heft to your artwork.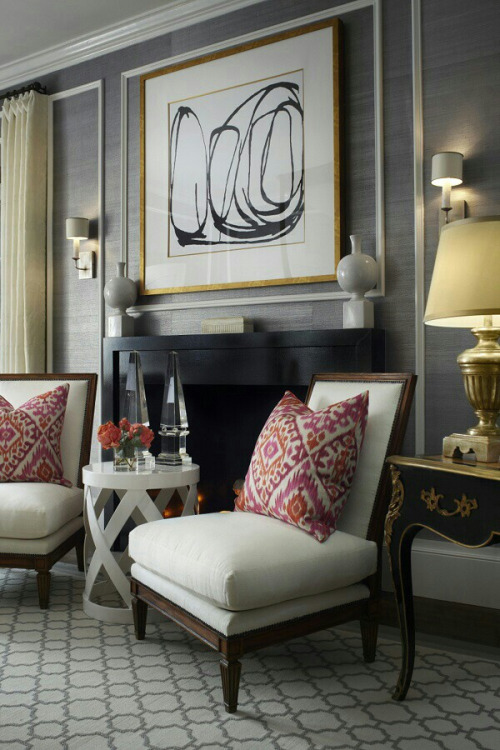 The example below made me absolutely giddy when I first came across it. Here, a photo in a horizontal/landscape orientation has been re-framed to be a vertical/portrait piece of artwork.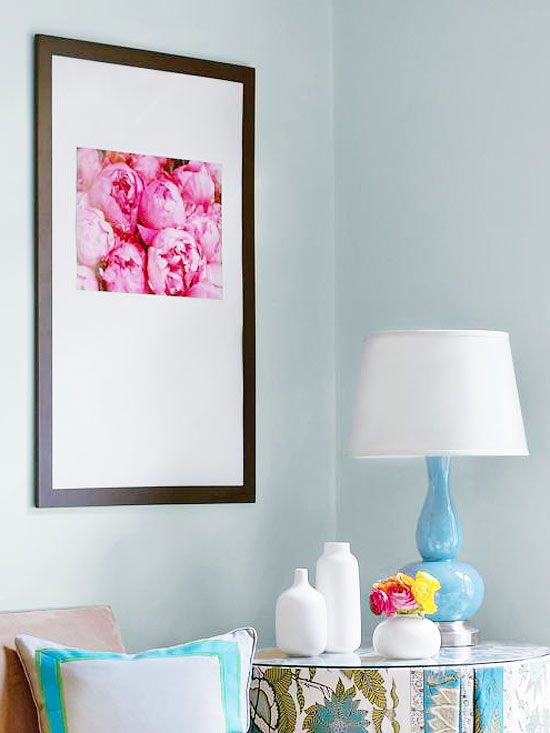 When seen in the full scope of the room, the importance of this change becomes more evident. The wall space between the two windows really calls for a vertical piece of art. It's brilliant!
via BHG
Tip 2: Create Collections of Artwork for Your Home
Group items together to create a collection and the combined collection takes on the scale of one larger piece of art.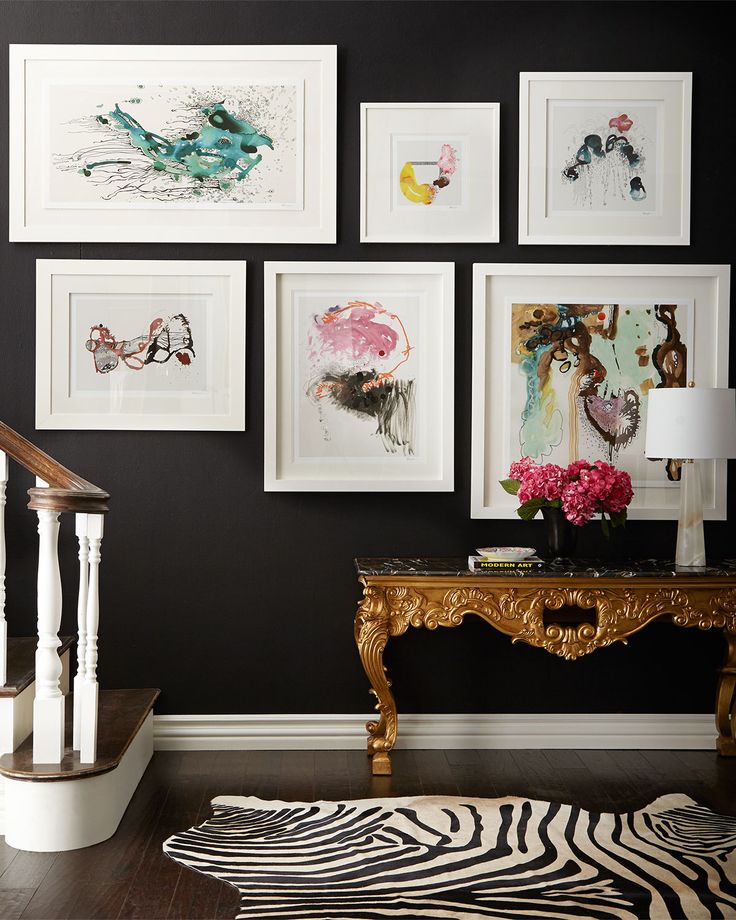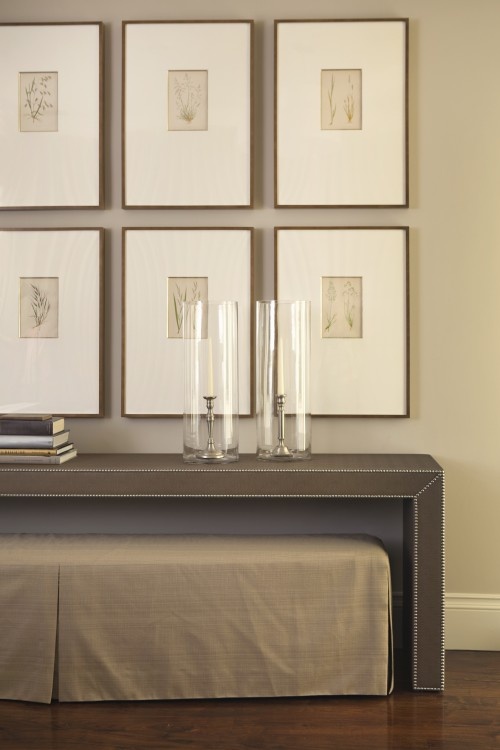 Tip 3: Custom Sized Printed Artwork
Today there are dozens of companies that provide large-scale art printing services. This allows you to create the perfect size of artwork for  a reasonable price.  You can print your own photo or have prints of original artworks.
Below is a Beautiful Habitat project in Boulder, Colorado. This home has one very large, sloping wall. The wall is partially cut off by a loft above and there are  two speakers in the wall. To optimize the art space, we had a photograph of a baby elephant printed across three canvases.