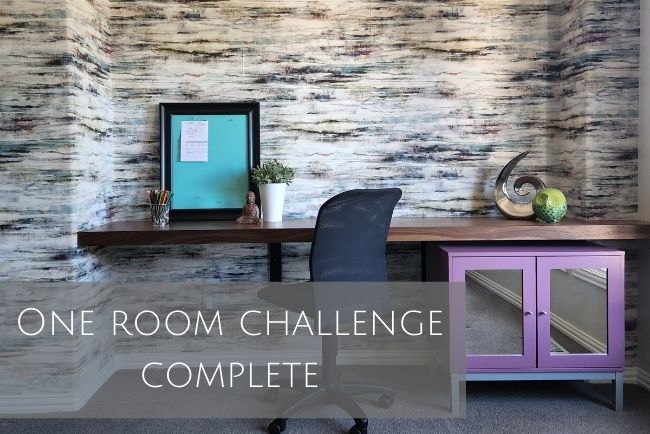 Complete Guest Bedroom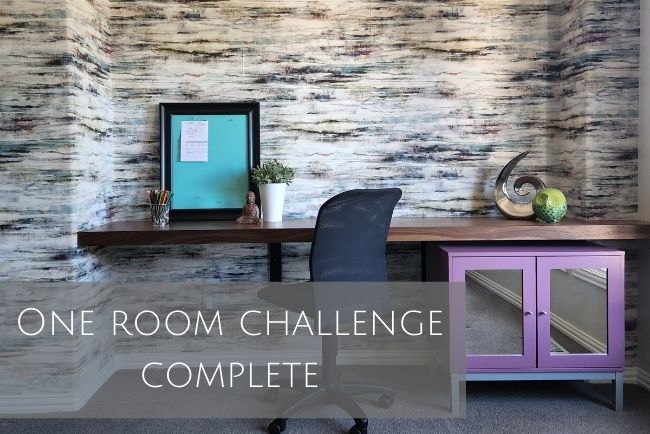 The One Room Challenge is a wrap and I completed our guest room redesign on schedule! I am also thrilled with the new space. And it may even have guests by the end of June!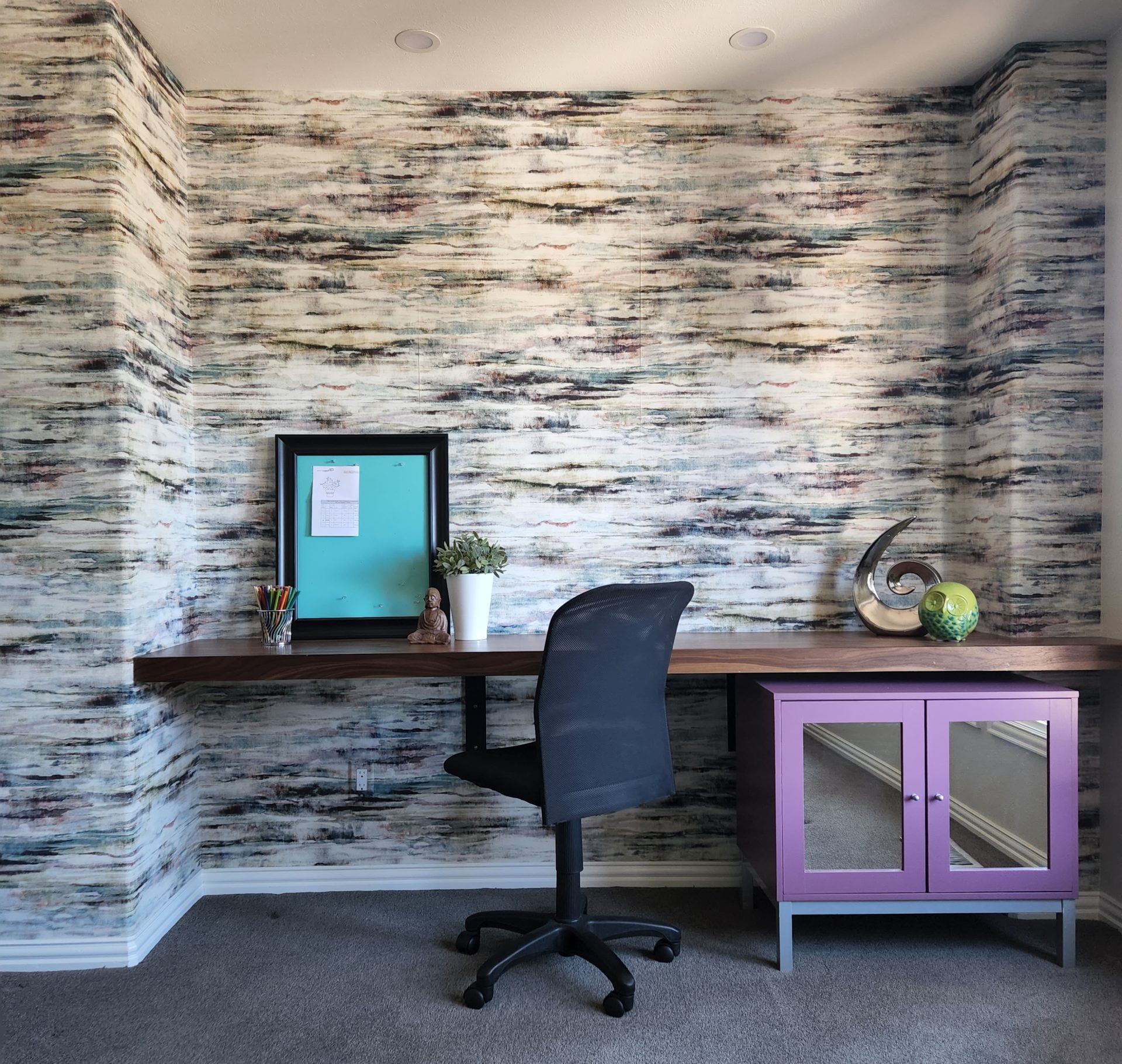 As a recap, the goal of the makeover of this space was to add everyday function to a rarely used guest bedroom. We are fortunate to have a large guest bedroom; large enough for a king bed. But the room was just that; an unused king bed and some overflow storage of household clutter.
The goal of the design was to create a work space for art and creative projects; a space we can use everyday, while still being able to sleep 2 guests comfortably.
The Workspace
Here is a reminder of the niche space before. The king size bed previously resided here.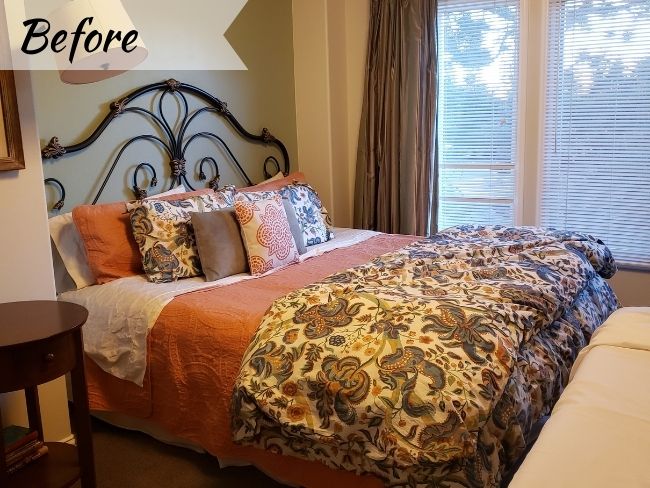 A new workspace was achieved by adding a custom floating desktop that spans the whole niche. I added storage by painting a boring espresso cabinet in a fun color. And, of course, the highlight of the room is the new wallpaper.
We need more wall paper in this world. I hope I've demonstrated just how much the addition of wallpaper can fully transform a space.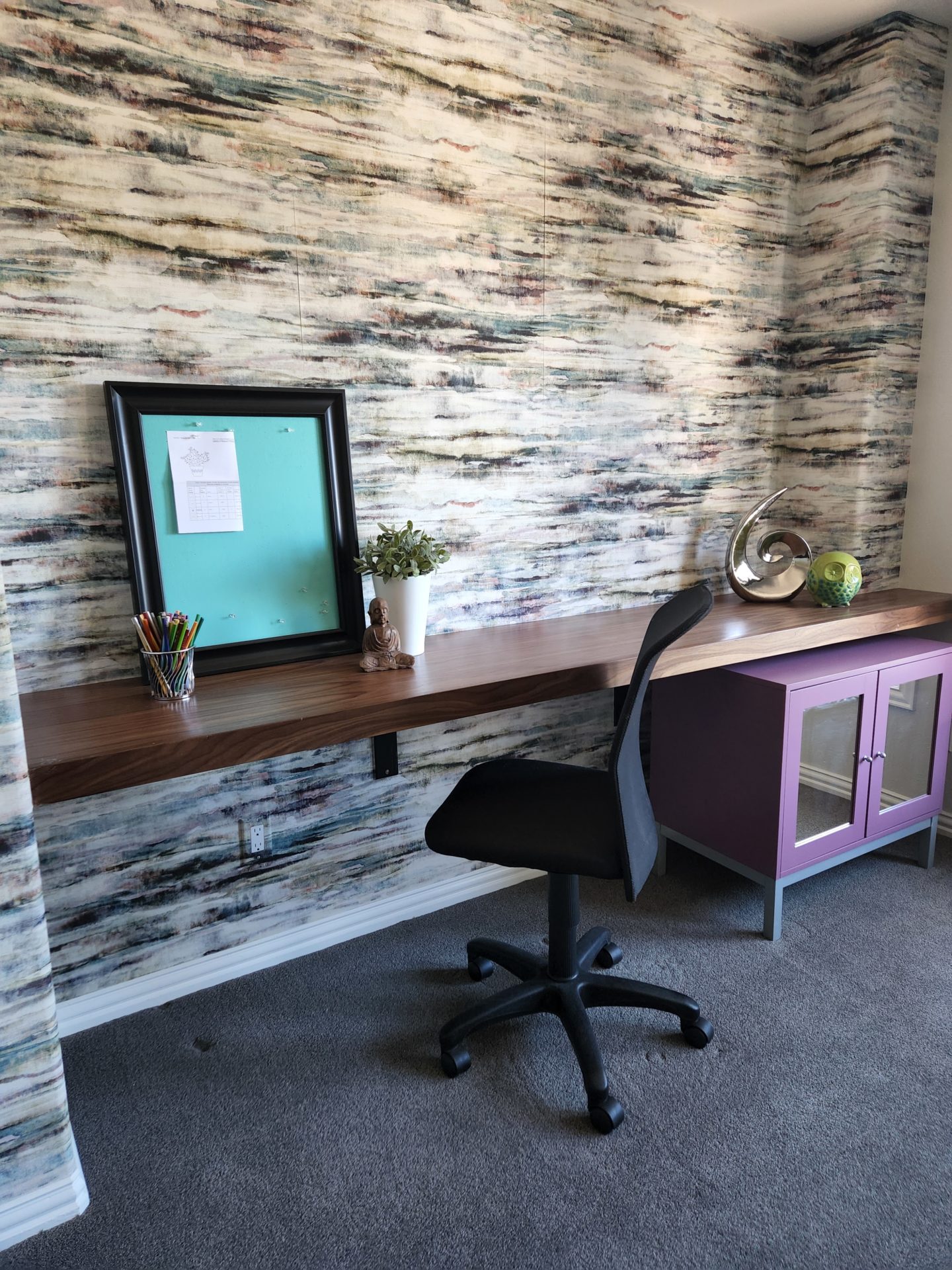 The Bed
Before: this wall was a place to stack household clutter.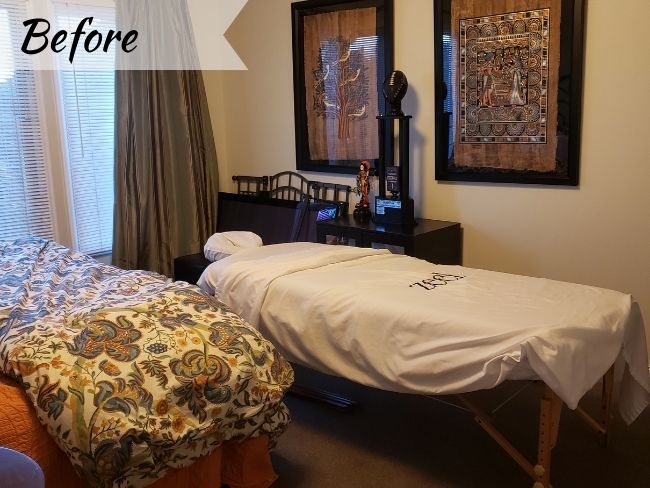 After one very expensive custom design, more research, and headboard changes, we have achieved the perfect bed for this space. The trundle takes up little space for everyday use. This allows room for the massage table or a yoga session. The bed converts to a king size bed when we need to sleep 2 guests.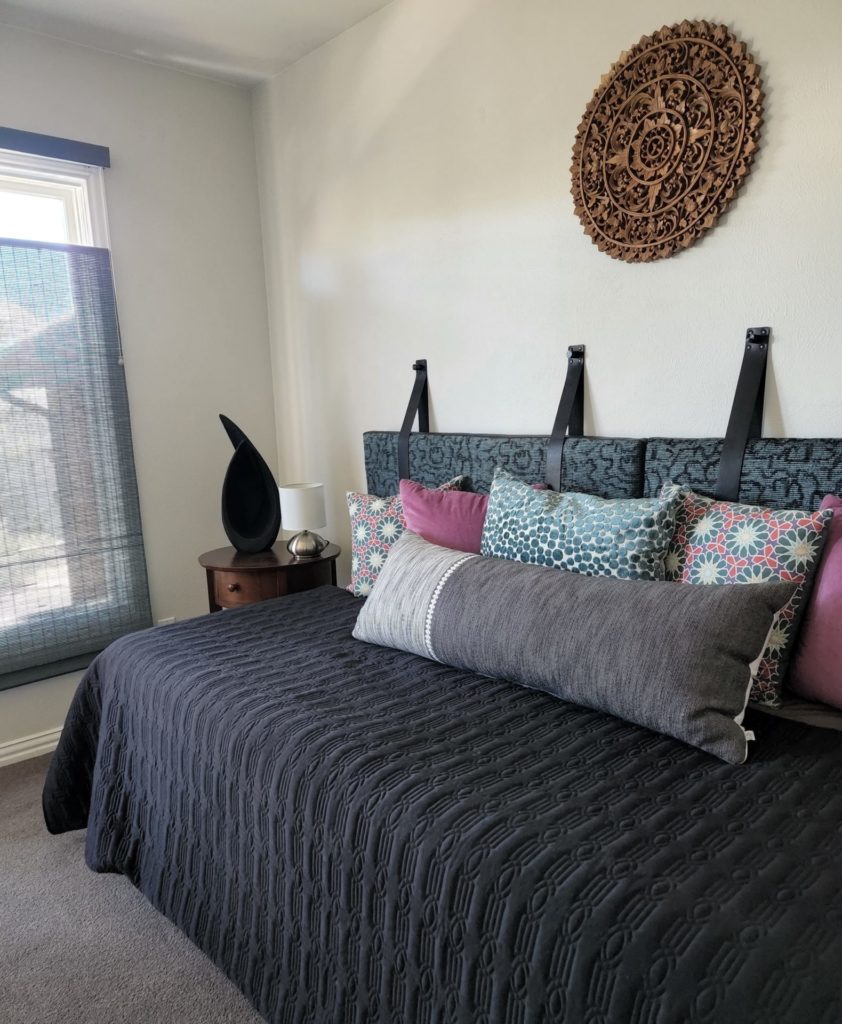 I even decided to install the window treatments (since my new windows have no ETA at this point).
Room complete!
Thanks for joining me on the one room challenge in my own home. It's been so rewarding to complete ANY project with all of the supply chain headaches of the last 18 months.
Follow the whole 8 week journey here: