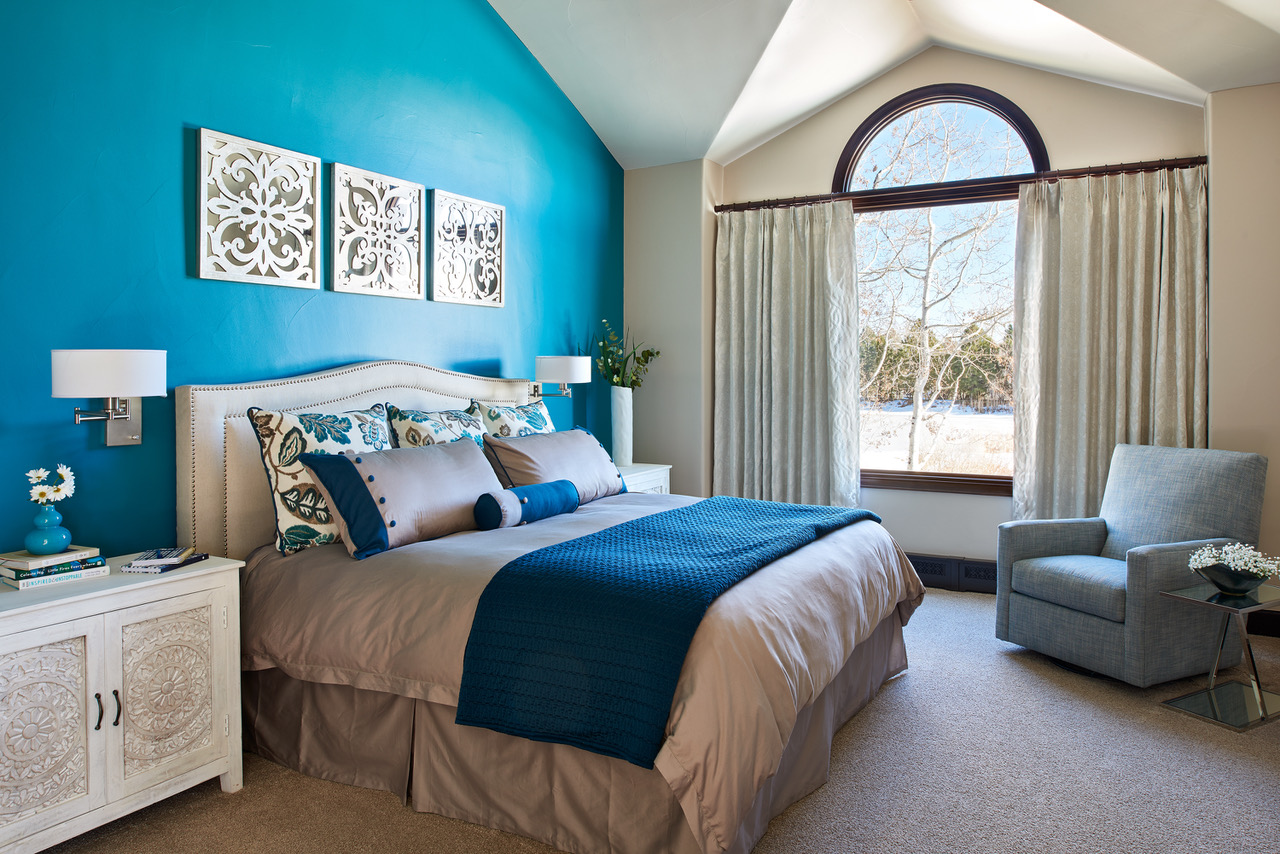 Create Your Ideal Primary Suite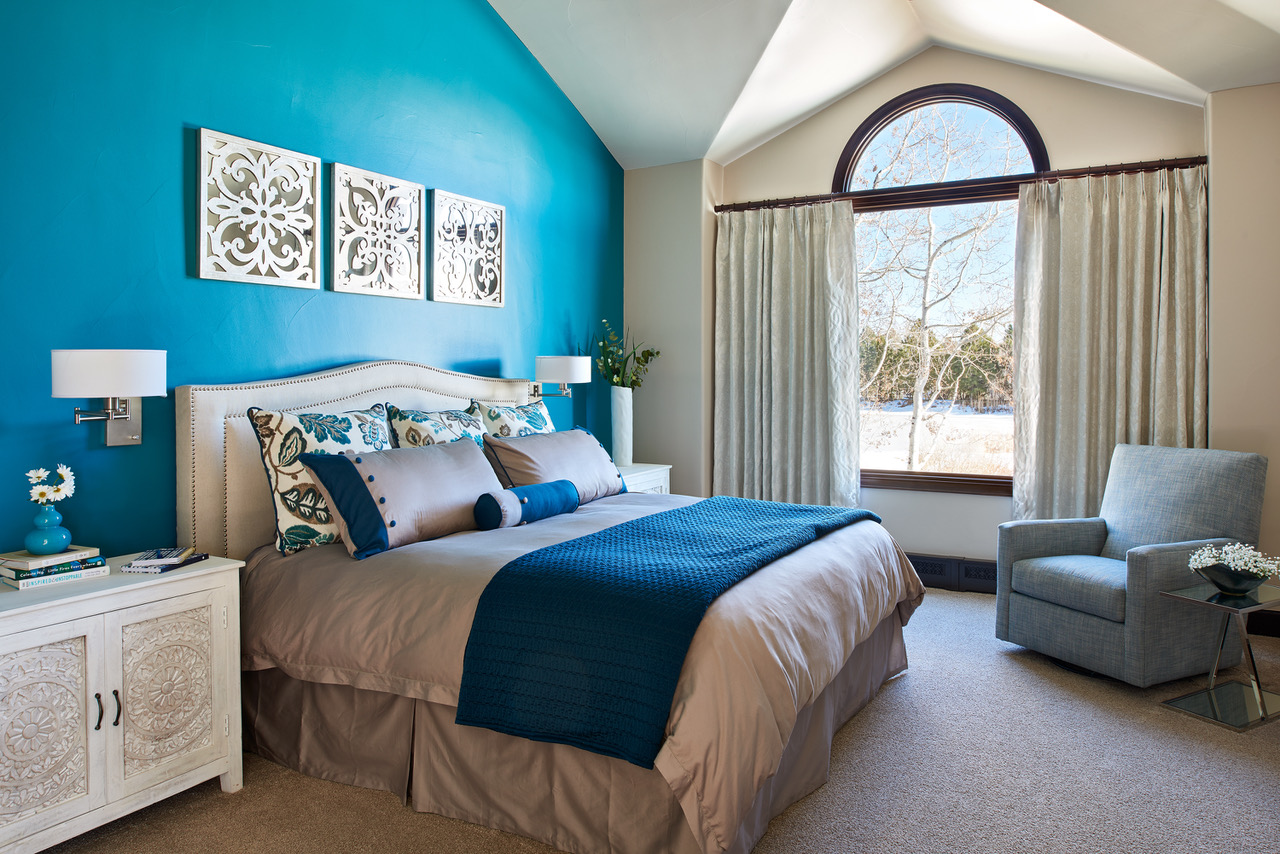 Via Beautiful Habitat
Your Primary Suite (formerly "master suite") should always be the one place that you can retreat too, a supportive space where you can be yourself and recharge. I have 5 key elements to include in your bedroom interior design plan to help you create the ideal suite for the ultimate R&R space. Now, more than ever, we all need that space to retreat from our chaotic lives, reflect and recharge.

5 Key elements to a Perfect Bedroom Retreat
Great Bed
In addition to being comfortable for sleeping, the ideal bed should be supportive for meditation, reading or watching television. I've always preferred upholstered beds or upholstered headboards. I find upholstered beds to be both comfortable and luxurious. Today there are a lot of adjustable beds that achieve this support for sitting positions. However, I still prefer an upholstered headboard. In addition to the comfort, upholstered beds and headboards are a great way to make a statement in the bedroom through pattern, texture and color. We have used very tall upholstered headboards to add drama as well as fun fabric selections to add color.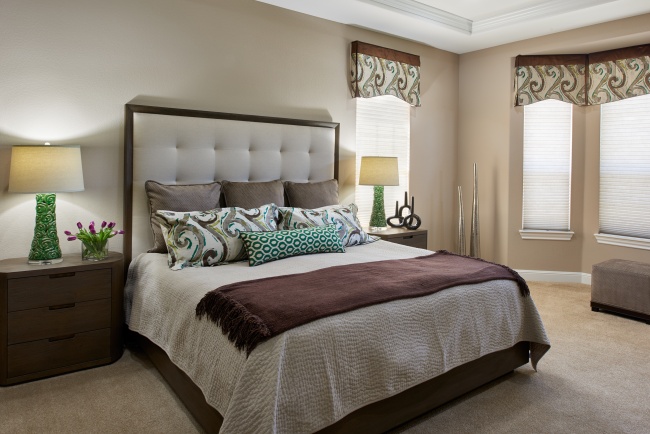 Bedside Tables and Lighting
A good bedside table should have adequate storage for the things you need. So often when I start a bedroom design project, the night stands are absolutely cluttered with a lamp, clock, phone chargers, books, lotion, eyeglasses, etc. Of course, all of these are part of my clients' night routine, but the visual clutter detracts from the calming nature of the space.
I recommend selecting nightstand that store these items in drawers or behind a door. The reduction of visual clutter will help you sleep at night.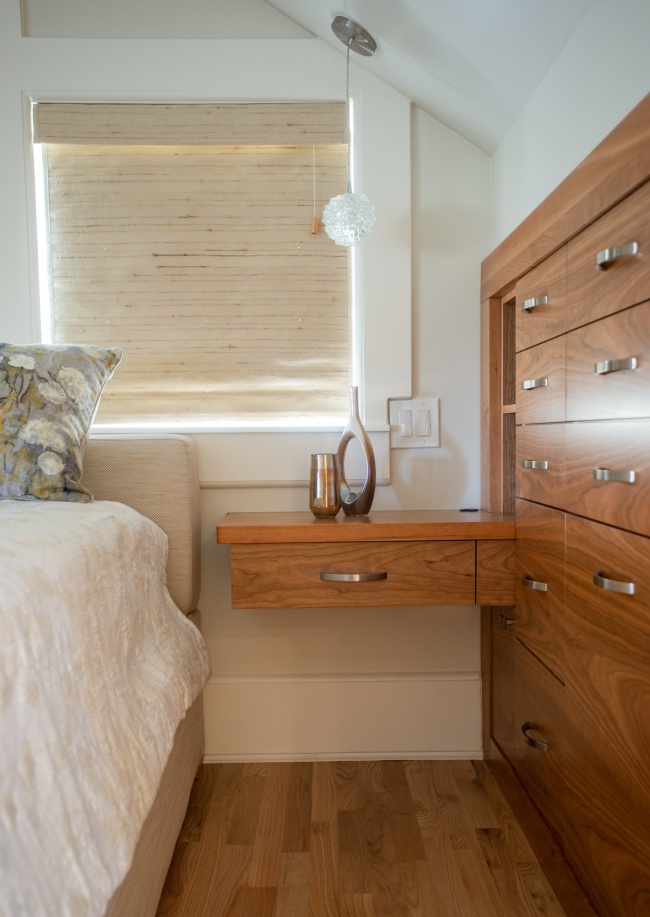 And that leads to my next point: bedside lighting. If you've been paying attention to the bedrooms that we design, you'll very rarely see a bedside table lamp. You will very often see pendants from the ceiling or wall mounted sconces. This is very intentional in our interior design plans. A regular lamp takes up a lot of space on the nightstand. And, as stated above, I advocate reduced nightstand clutter to create a calm environment.
There is a second reason to my bedroom lighting design; the height of the light coming off of a table lamp is rarely suitable for reading. Ideally the light from the lamp will land on the surface of your reading material. Lamps are typically too short. The ideal height is much easier to achieve by hanging a pendant or wall sconces at the ideal height.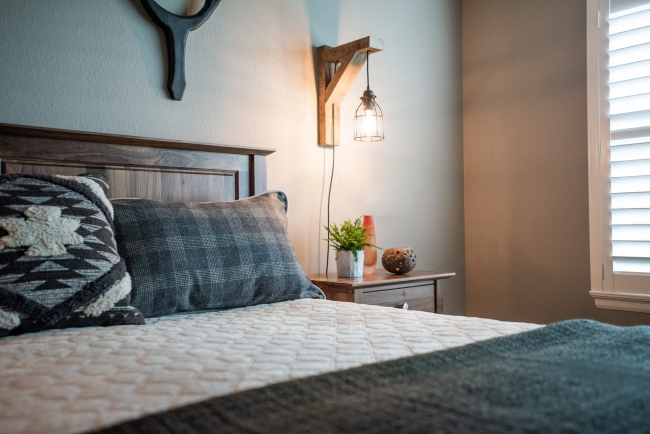 Functional and Beautiful Window Treatments
We always start with the function by asking important questions. Do you need privacy? Are you a sensitive sleeper and require black out for a good night of sleep? Is there an amazing view that you want to enjoy? We ensure that we meet the functional needs, then layer on color, pattern and style through stunning decorative treatments like drapery panels and valances.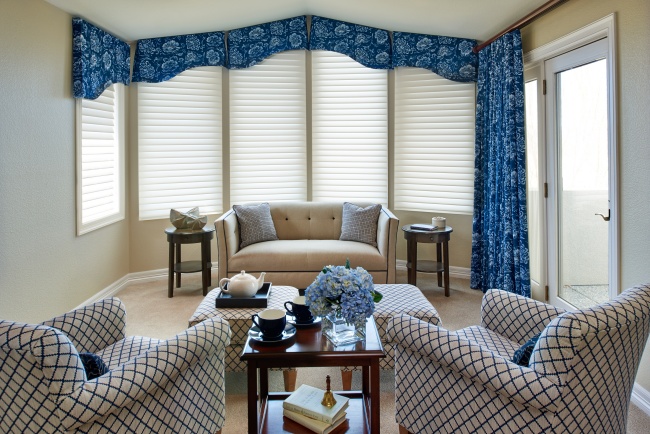 This particular window treatment design was a challenge and I was honored to win an award from the International Window Coverings Expo in 2018
Color Scheme
This is your sanctuary. What do you want your primary bedroom design to do for you? Do you want a color scheme for relaxation? Colors that make you happy?
I've done both for my clients: a more relaxed color scheme or something with energy and the colors they most love. In most cases, these colors naturally blend with the color scheme throughout the rest of the home.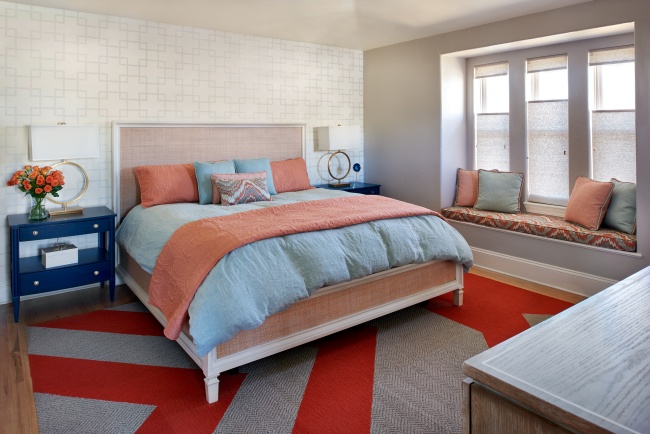 Seating
Having only the bed on which to sit is not very comfortable. Beds often sit higher than a chair seat and feel less comfortable for sitting. Additional seating makes a better place for putting on and taking off shoes. This seating can take many forms from a bench to chair(s) to built-in window seats.
A common bedroom decorating element is the bench at the end of the bed. You will see it in many designs by Beautiful Habitat and others. It's so common because it is a very practical interior design solution in many ways. In addition to seating, a bench is a great place to put the top bed covers at night. Whether the top cover is purely decorative or  you need flexibility for seasonal changes, being able to roll the top cover down to the bench is a better than throwing it on the floor.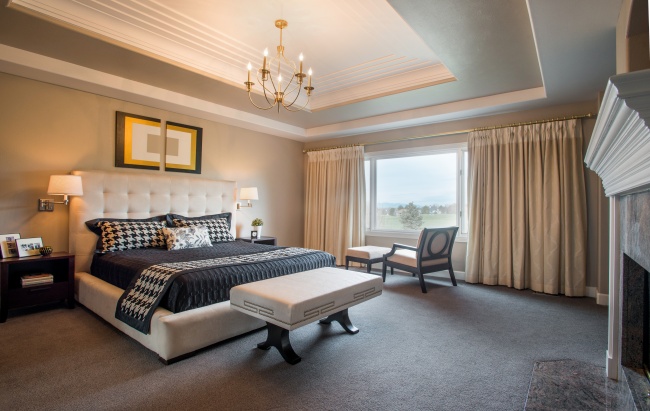 Those are my 5 key elements to create the perfect bedroom interior design. There are other items that may be desired depending upon the size of the room and your specific needs. Those could include clothing storage, a writing desk (combined with a night stand), or a meditation space.
And, of course, a primary bathroom design that compliments the master bedroom creates the perfect master suite. For tips on bathroom designs
Other posts on master bedroom interior design
Add life to Your Master Bedroom
Need tips for Guest Bedroom Design?