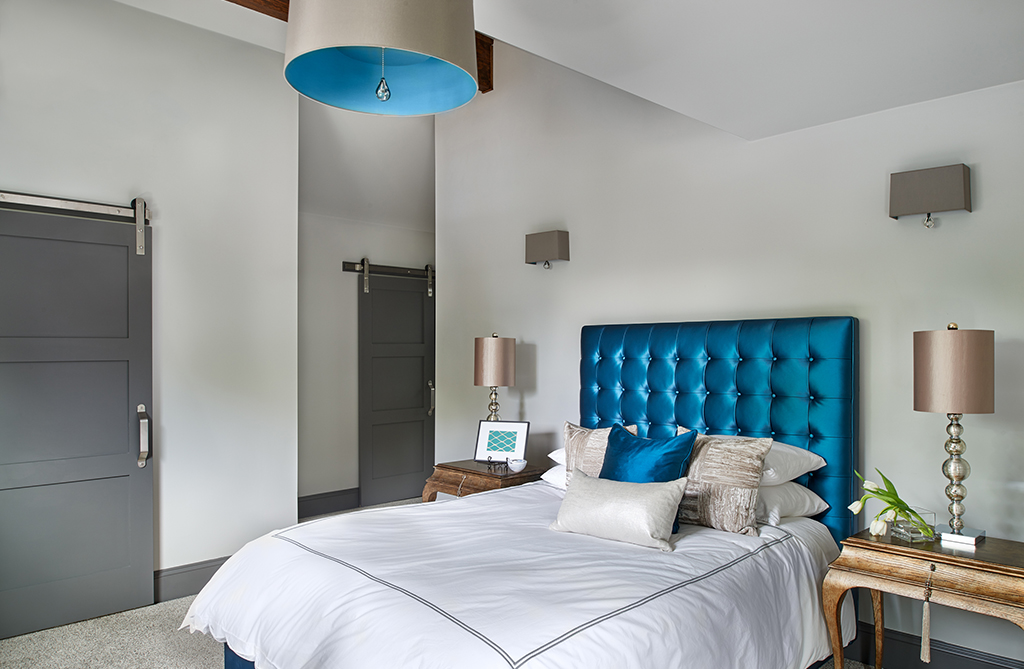 Interior Decorating to Add Life to your Master Bedroom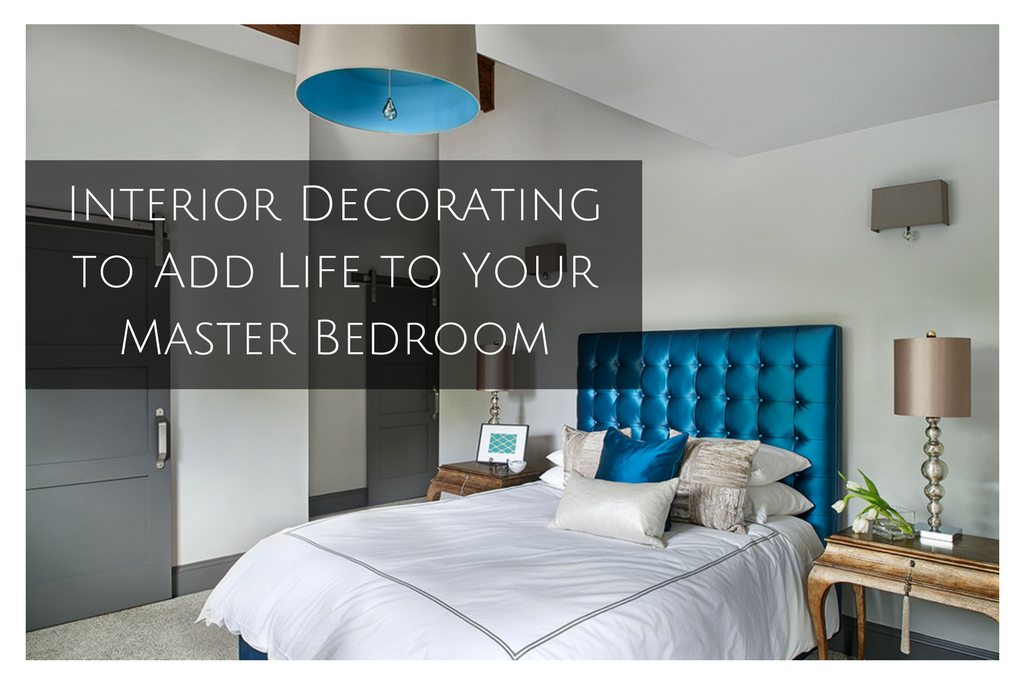 If you want to go beyond the beige when it comes to beautifying your house, consider doing some master bedroom interior decorating. Why start in the master? Well, it's often one of the largest rooms in the house! It's also where you spend a large chunk of your time — although not necessarily with your eyes open — but it's still the first and last thing you see every day. Why not take the time to make it more you?
Schedule a Consultation Today
The sky's the limit when it comes to design. From gorgeous wallpaper or accent wood to incorporating rich fabrics to adding bespoke, custom artwork, there's so much you can do to make the space more of a reflection of you. Wake up happier with a more modern vibe or lull yourself to sleep with earthy materials and tones.
Feel like the room is right but just needs a little pizzazz? What about custom window treatments? Or maybe the bedding isn't as inviting as you'd like? Consider a custom spread of soft linens with a satin sheen. If your lamps seem dull when they're not emitting light, think about swapping out the shades for one with more appealing fabric. You probably get the drift.
Here's a fun collection of ideas meant to inspire your imagination and get your creative interior decorating juices flowing to breathe more life into your space.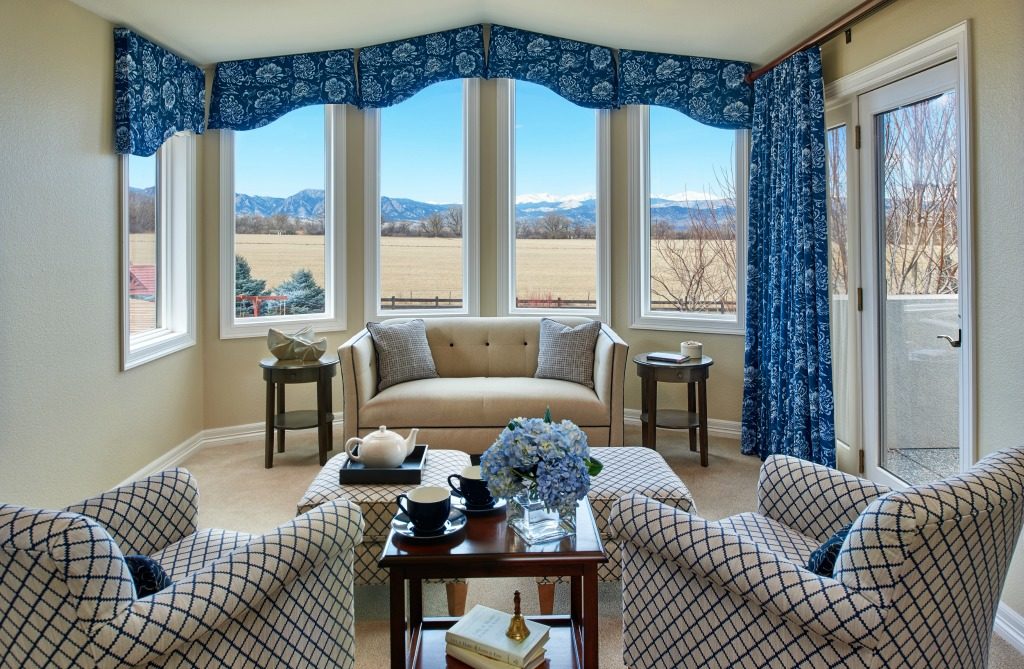 See this entire Beautiful Habitat project
Custom Window Treatments Enhance a Room Beautifully
Not only are custom window treatments stunning, but a practical way to block the light and the cold from your bedroom. Compliment a beautiful view with the right fabric and watch the space come alive. This blue hue brings a bit of the outdoor sky in and helps frame the sweeping view of the Boulder Flatirons. The pattern is a gentle balance of nature and femininity and plays nicely with the furniture fabrics. Notice how the valance highlights the ceiling angles, creating more height to the room. This is a great example of how different styled window treatments can play off each other. And one thing is for certain: window treatments are a perfect way to finish off a room.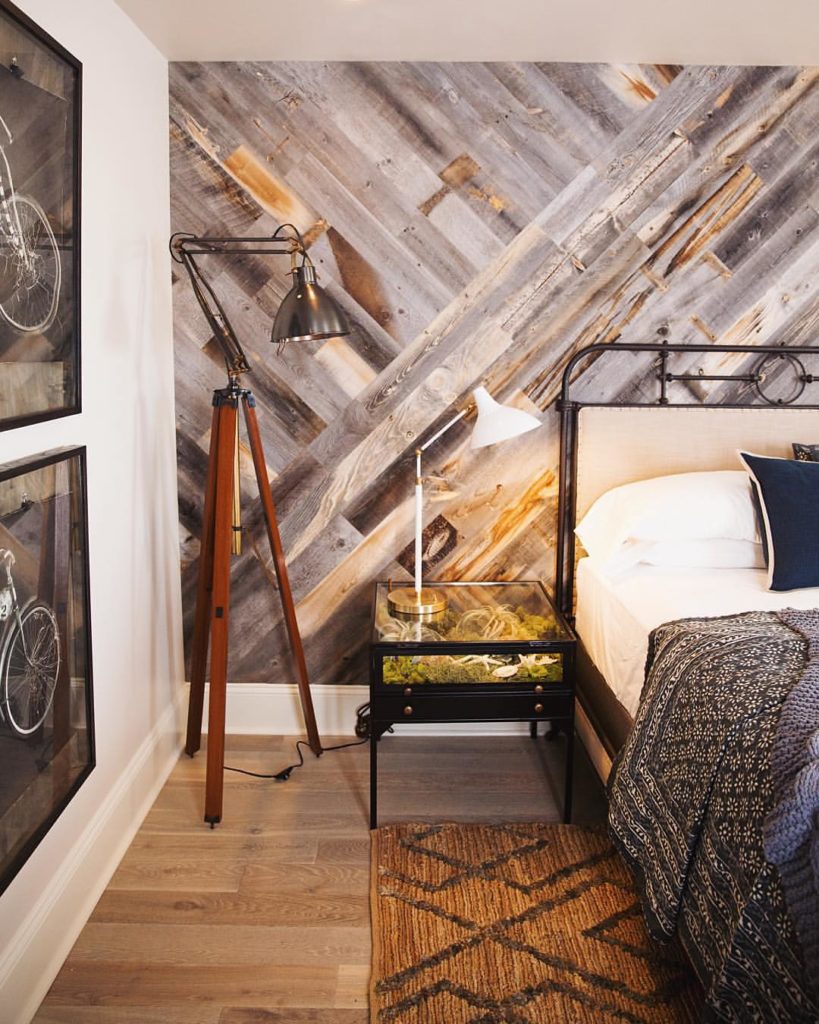 Pinterest
Put a New Spin on an Old Wall
Think accent wall: barn wood. Make some zing along with some zen by featuring a timber bedroom wall. Not only will this contemporary wall create a new focal point for the room, it also brings in a grounded, earthy tone, perfect to set the ambiance for rest and slumber. The gray-brown hues offset the rich, natural color of the flooring. This is not the time to be matchy-matchy. Use reclaimed wood or distress a new batch. The added complexity of the wood grain and the layout patterns increases depth and interest. Best to keep this type of wall bare, no need for art or extra décor. It truly speaks for itself.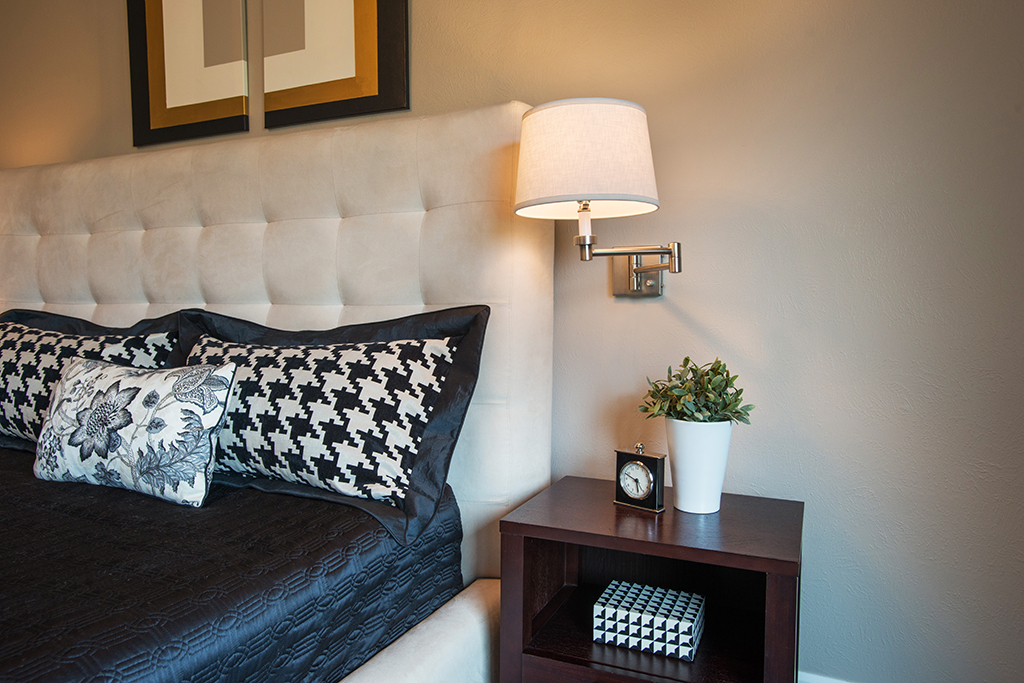 See this entire Beautiful Habitat project
Custom Bedding is Always a Good Way to Go
You want a bed that's right for you and fits your personality. That's not something you can find pre-bundled in a clear, plastic bag at the store. This beautifully detailed bedding is fashioned from rich satins with a curated selection of textures and patterns put together just for this room. It's what makes the bed so inviting. The black satin coverlet evokes a sense of luxury and class, while the houndstooth-patterned pillows add a touch of masculinity. The floral pillow, with its soft, elegant lines, creates contrast to the crisp angles.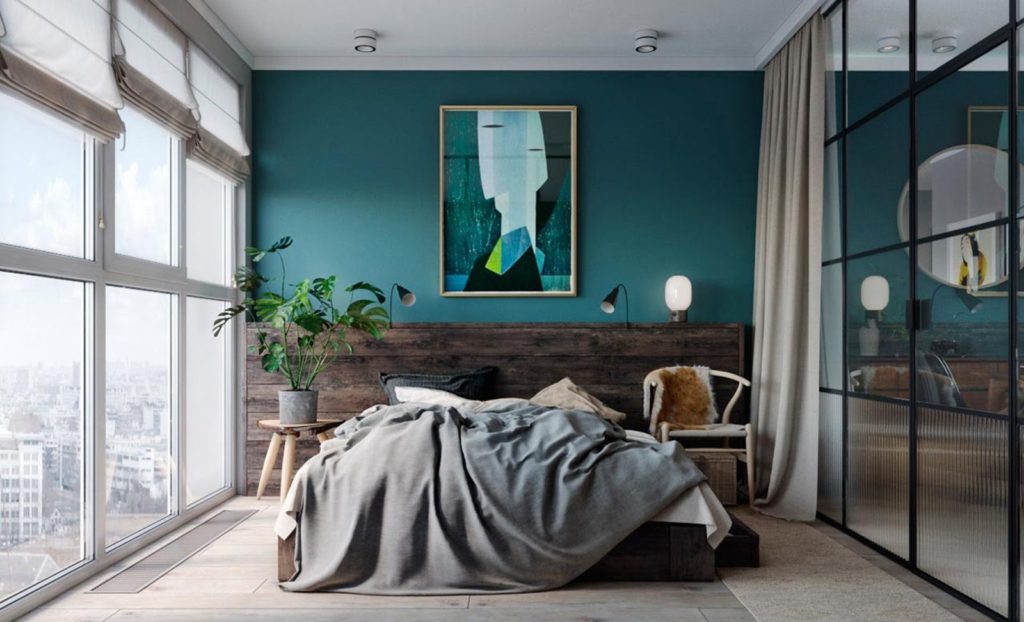 designattractor.com
Consider Custom Artwork
A unique way to inject life into the room is by adding a piece of custom, colorful artwork. When choosing your art, consider the wall color, amount of space and feel of the rest of the home. Splurging on a customized piece of art will bring you years of joy. You want something that wows you every time you see it. Consider a cluster of art or one stand-alone piece as the focal point of the room.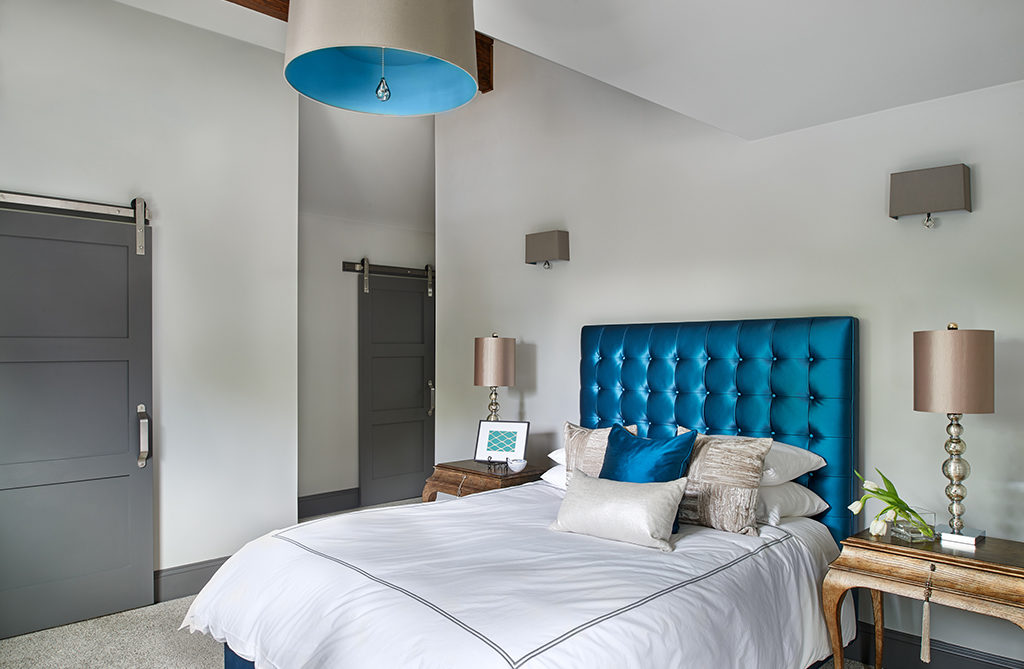 See this entire Beautiful Habitat project
Two Words: Luxury Fabrics
Satin sheen sets the tone for this lavish master bedroom. After all, you want something that's inviting and relaxing for slumber. And this room knows how to wow without overdoing it. It's all about the understated elegance. Filled with luxury fabrics with satin sheen, the bedroom is a hybrid of elegance and indulgence. Fabric is used in more places than you'd think — in the sea blue satin headboard, sand-colored table lamp and even in the drum light fixture. When you find the perfect fabric, it's hard to go wrong, and it adds so much more style to the space.
We would love to talk to chat with you about a bedroom design or decorating project. Fill out our pre-consultation form to get started.