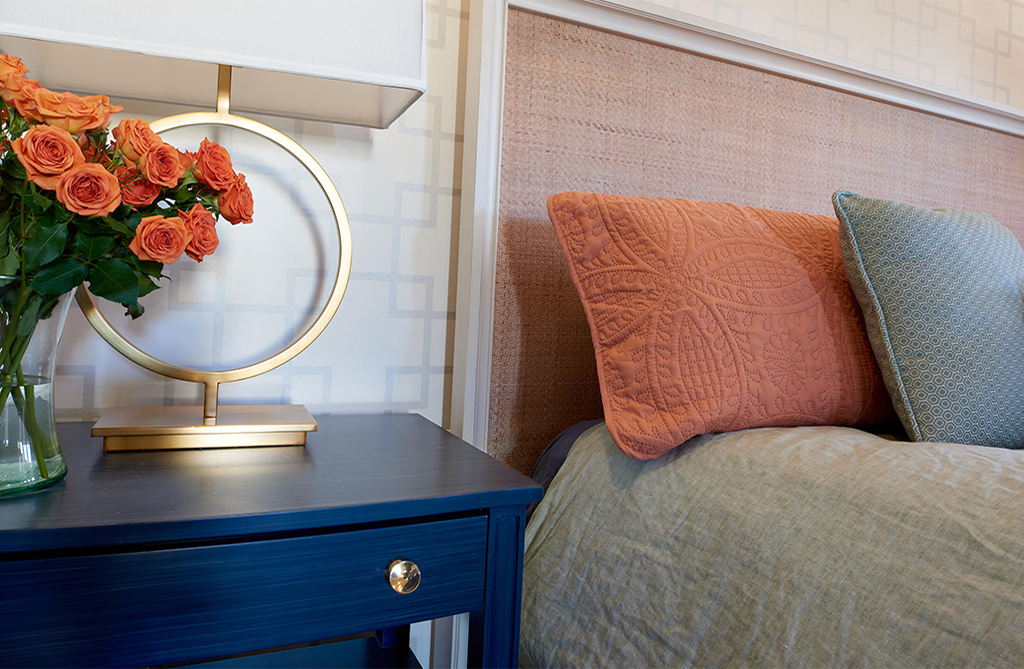 Top Tips for Creating a Whole Home Color Palette
Since the colors we live in can affect our mood, choosing the right color scheme is important!
By Emily O'Brien
Repeat after me: Thou shall not be afraid to use color. It can make or break your interior design! And I'm not just talking about going bold. Color for interior decorating can be utilized in an abundance of ways. You can make a statement with bright color choices or you can go with an understated approach and use a chic set of neutrals. One thing is for certain: a house that flows always has an impeccable color palette. It not only helps one room subconsciously glide into the next, it can serve as a solid foundation for all your interior decorating. Color can evoke emotion, set a tone and make a room more inviting. It can also lighten and brighten a space. It's a powerful design tool!
When it comes to choosing your home color palette, there are a few things to keep in mind. First, use colors that speak to you. What are your favorite hues? If you aren't sure, here's an expert tip: peek in your closet. Your wardrobe might give it away. There's a good chance you'll see a clear color choice. Next, think about what kind of feeling you'd like to conjure — open and airy, warm and cozy, dramatic and dark? A great color palette is a fail-proof way to make your house cohesive and is well worth the upfront effort.
Schedule a Consultation Today
Now, what are your fixed elements? These are items that are not easily changeable like flooring, carpets, countertops and trim. This will help with the next step — picking three to five colors. A shade of white (there are loads), a neutral and a pop of color are your basics. Then add two extra complementary variants if you want to go up to five. Basing all your interior decorating needs off of this color scheme will make choices a whole lot simpler, too. Use it to make your home feel more complete. And who doesn't want that?
When in doubt, grab a patterned piece of clothing or throw pillow you adore, and base your choices around that.
Color That Impresses
In this Washington Park home, vibrant blues and coral colors dot the interior alongside a neutral palette. The color scheme gives off a relaxed yet polished coastal vibe and is filled with warmth. Blues are great for creating a crisp clean look and help keep the space fresh and light.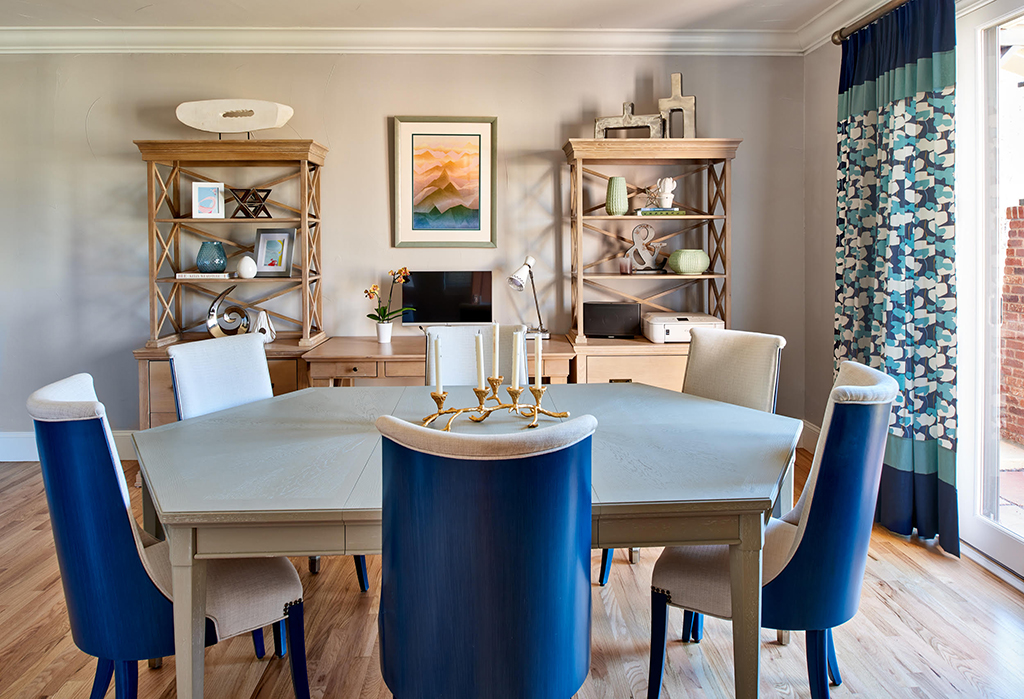 See this entire Beautiful Habitat project
In the dining room of the same house, you can see how small amounts of cohesive color are still present, even though the overall theme is quite neutral. Similar beige tones that complement each other keep the room feeling open and light, while the saturated blue chair fabric adds a chic, luxurious feel. Color can be subtle in some rooms yet still add to the overall home palette.
Think Differently
You can't go wrong with neutrals and they certainly don't have to be drab! This is an excellent example of how using a curated collection of similar neutral tones can create a sophisticated, elegant vibe. Notice all the varying textures and soft patterns in the chair fabric, wood buffet and window coverings? They add layers that would be hard to replicate with brightly colored palettes.
A whole home color palette can be neutral, understated and luxurious. This option creates its own look and adds emphasis to textures and rich fabrics. It's hard to go wrong with this monochromatic vibe. The soothing tones have a sense of richness that's hard to replicate. It's also easy to work with from a design aspect and has universal appeal.
See this entire Beautiful Habitat project
Looking for inspiration for your own whole home color revamp? Download our new Luxury Design E-book which is full of ideas to get the creativity flowing.
See how a thoughtful addition of color took this neutral kitchen design to the next level!
Are bold colors more your style? Learn 6 Ways to Use Bold Color for Interior Decorating Drama.
Ready to get started on your interior decorating project? Fill out our pre-consultation form now!