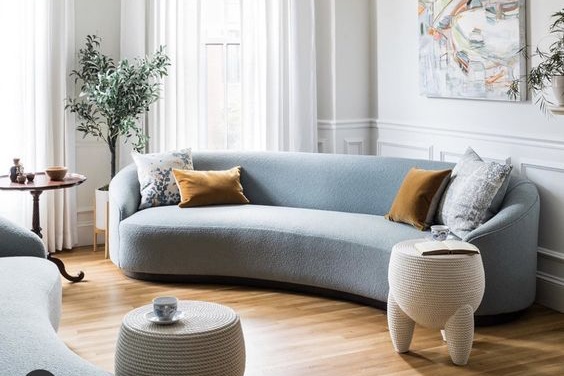 2022 Interesting Design Trends
Why is there an obsession with trend reports every year? In 15 years of business, I've never once had a client ask me to give them the latest design trends. Instead every one of my clients has asked for a timeless home design that incorporates the things and colors that they love.
Also, Interior Design is a long term commitment. It's not fast fashion. When you invest in interior design, you are going to keep it for a long time. Yet, every year I see trend reports and I'm often asked to give my opinion on the latest interior design trends.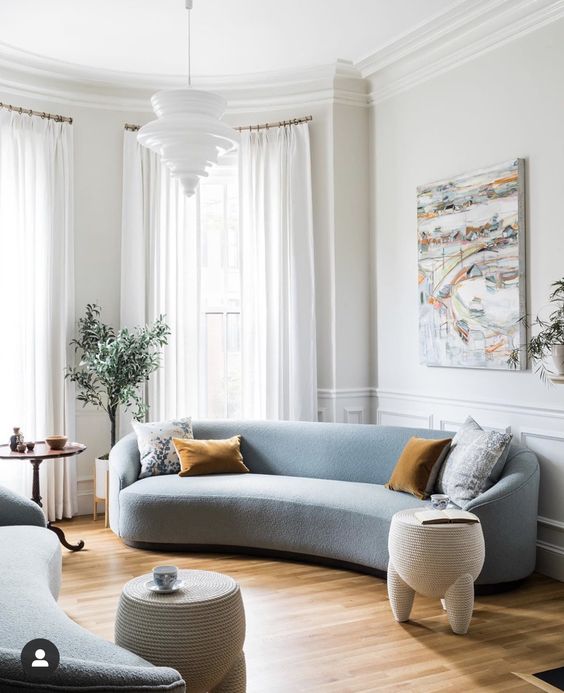 All that being said, I saw the most interesting trend report that I've seen in 15 years. It came from Pinterest. And instead of asking experts to weigh in on trends, they studied the data of what people are pinning to their boards. This is something we can have a little fun with. Join me.
As Pinterest says, "This isn't another year-end trend report. This is a not-yet-trending report—a window into the future, from the place where people go to plan it.  Let's look forward to 2022. This is Pinterest Predicts."
There are several trend predictions are not surprising. These are things we've been discussing for a while and are still inspired from our pandemic lifestyles: Biophilic Design, Home Office and Home Classroom Designs. Also curved furniture, shown above, has been on trend for at least 6 months.
Now let's get on to the interesting predictions. Pinterest predicts the following trends. What are your thoughts? Do you agree? Love it? Loathe it?
Hellenistic Revival
"Nostalgia will go back to its roots in 2022. This year, people will take inspiration from Ancient Greece and invest in everything from Corinthian home decor to Aphrodite-inspired wallpaper."
In the home, this trend includes Greek statue art and columns. In my opinion, there are always elements of classic Greek and Roman design that are present. That is why anything with Greek or Roman influence is called "Classical Design". Similarly, the Greek Key  is a pattern that never goes out of style.
One very cool interpretation of classical design is the work of Luke Edward Hall, where he paints classical elements onto flat surfaces to create a contemporary twist.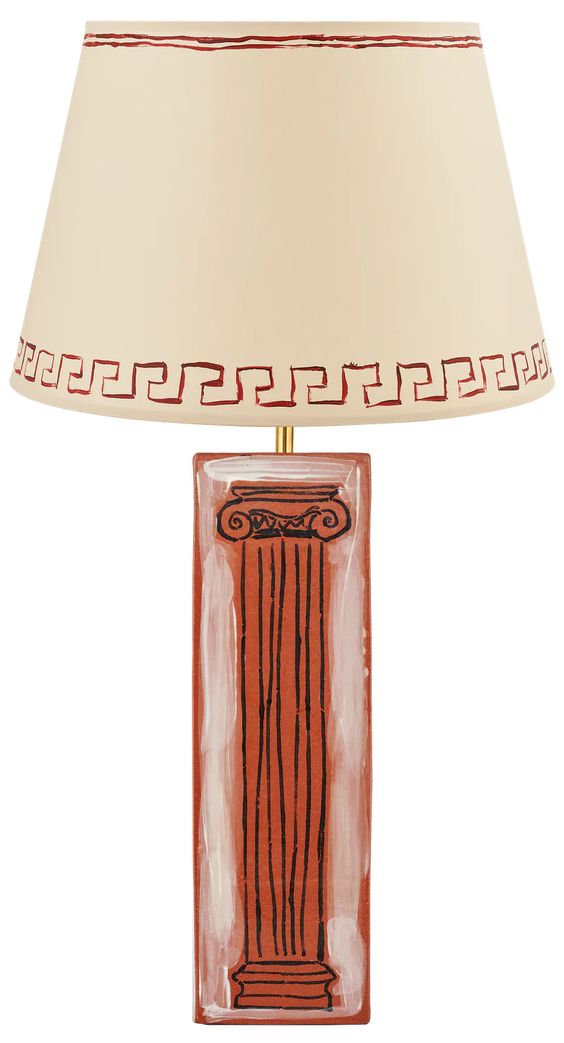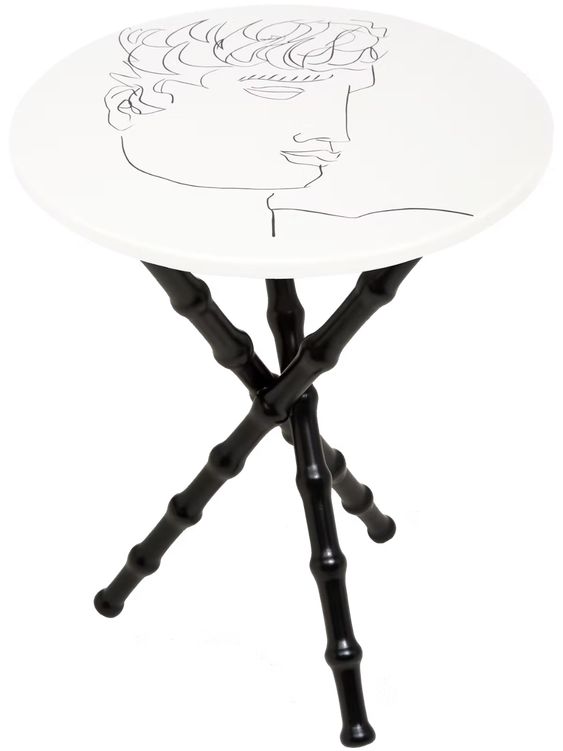 Emotional Escape Rooms
"Emotions, so hot right now. If you need a place to go to feel all the feels, there's a room for that. People will plan their great (indoor) escapes and designate rooms in their homes to decompress, vibe and rage. All age groups are driving searches for music-themed rooms, crystal rooms and even rage rooms (!)."
The sub categories of this trend, in addition to the above mentioned, includes one that I can TOTALLY get on board with – Tiny Library Room.  I LOVE a home library. Remember this one that we created in 2020?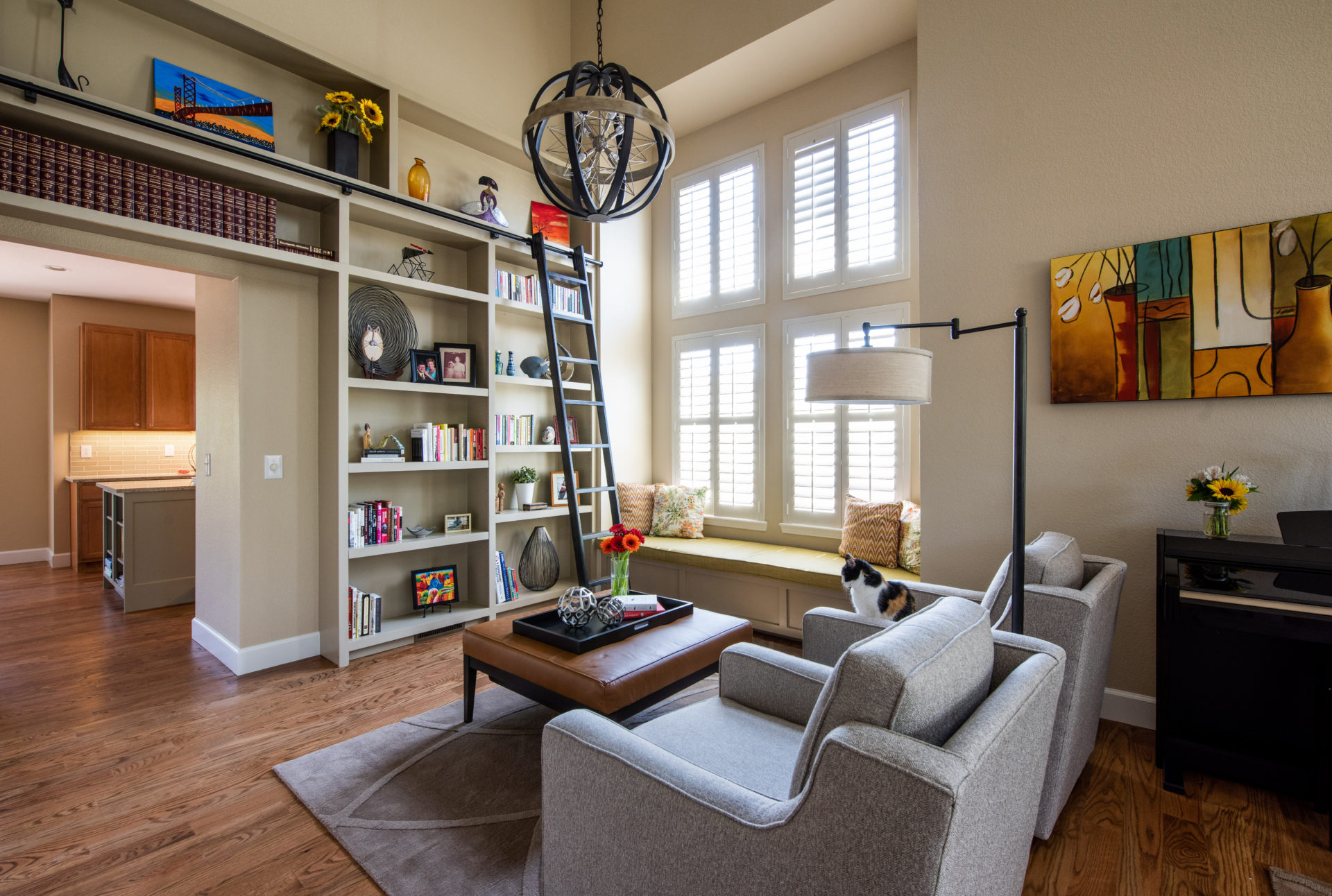 Via Beautiful Habitat
Here are past articles that I've written dedicated to my love of Home Libraries
Oh My Goth
"It's not a phase. It's a whole deal.  Welcome to the goth-aissance. Goth will make its way into the mainstream this year across all age groups—just not in the ways you might expect. Goth business casual, goth baby clothes and even goth kitchen decor are all trending up."
I could probably be accused of supporting this trend since I JUST wrote my second article applauding black kitchen design. The top searches under the Goth category include Goth kitchen accessories, Goth pajamas, and Goth cowboys.
Well – we already know I love black kitchens, and bathrooms.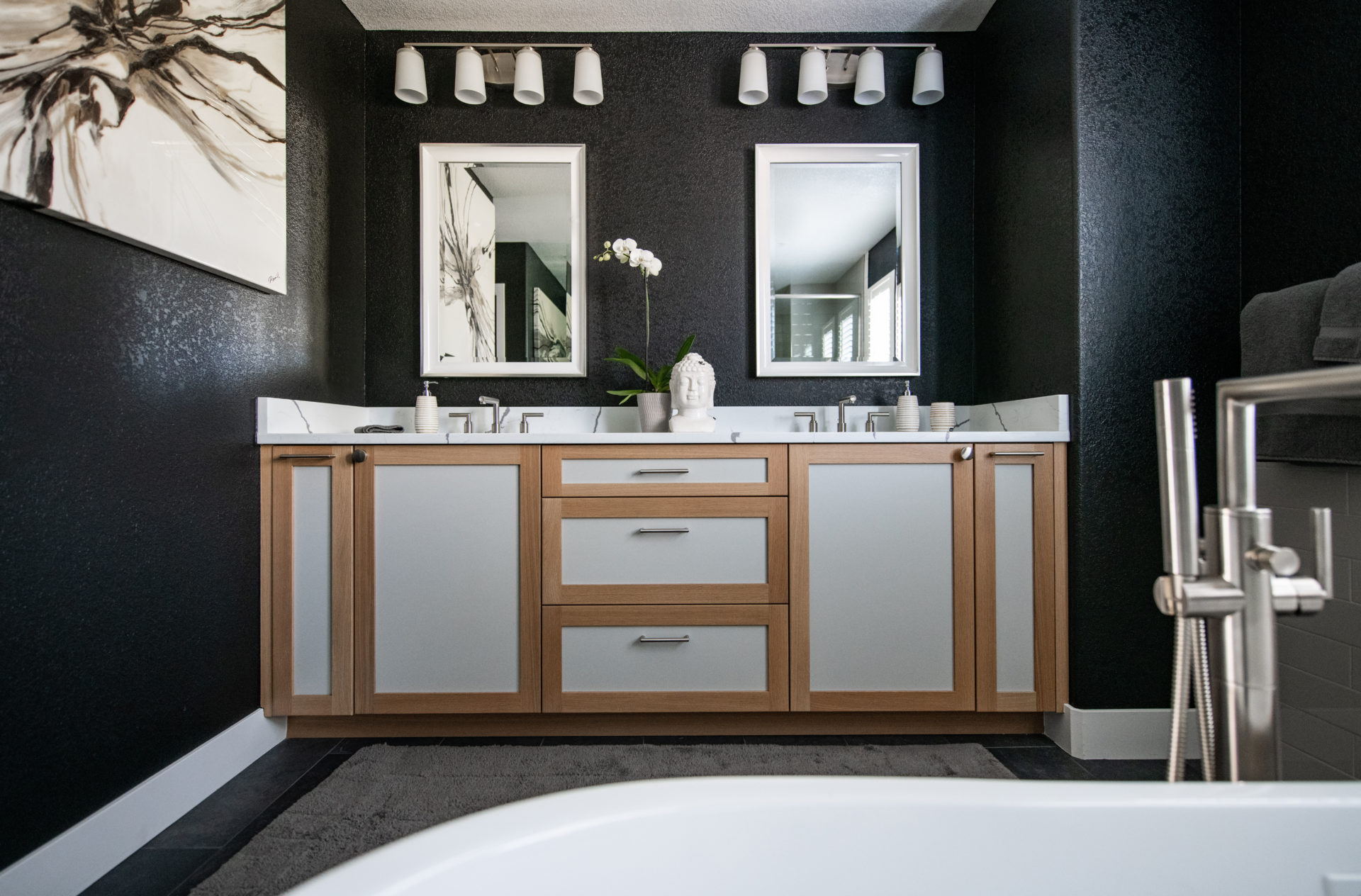 Via Beautiful Habitat
But the Goth kitchen trend includes things like steampunk refrigerators and coffin shaped bowls. Not in the same vein as my timeless black kitchens.
Could my obsession with Laura Goodson's cowboys fall under the category of Goth Cowboy??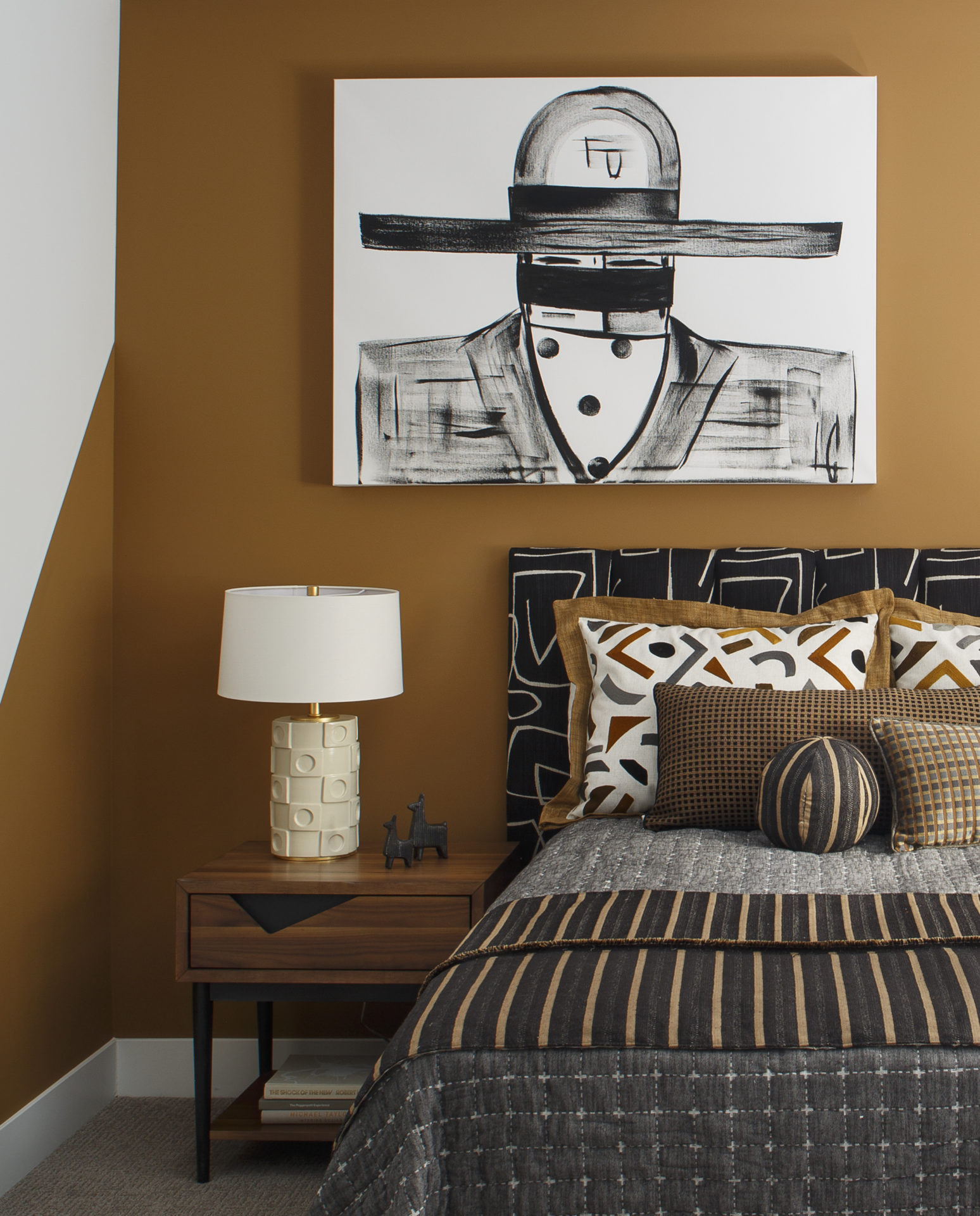 Via Beautiful Habitat
Seriously, am I a closeted Goth lover!?!
What are your thoughts on these trends? Are you ready to try one in your home?