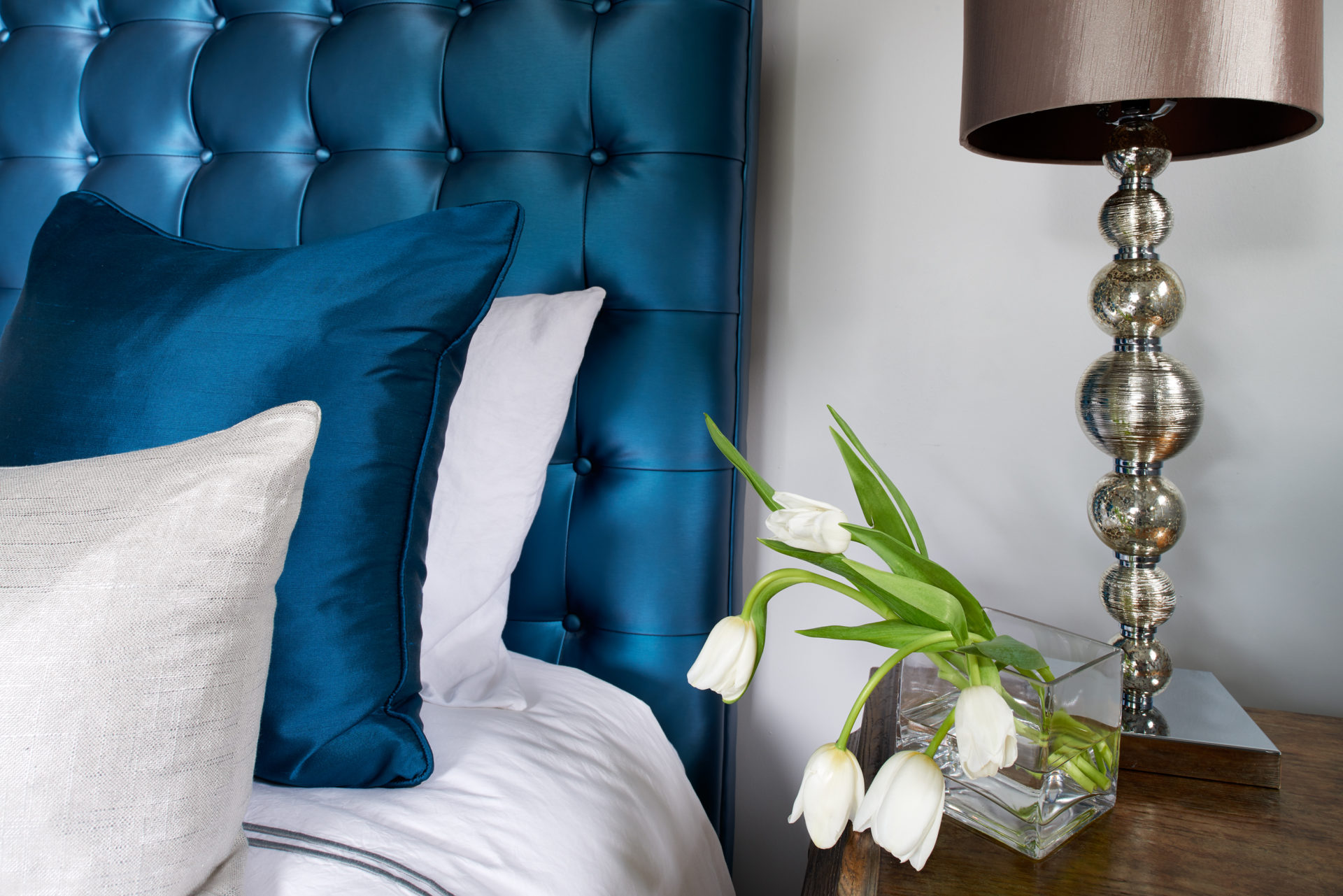 Spring Inspired Room Designs
As I write this, it's 11 degrees outside. It's been a fairly typical March in Colorado, meaning weekly snow storms with a 60 degree warm up in between. What has been unusual, are the cold spells accompanying the snow. In fact, we just broke a record for -7 overnight cold – brrrr. The cold temps are very January-esque.
What's my point? It's been cold, snowy, and winter-like for weeks. We're all ready for spring, warm weather and color outside. Today, I'm all about interior decorating that feels just like spring. These warm and happy rooms just might hold you over until the warm weather really arrives.
Spring Bedroom Designs
As I looked through our portfolio of spring-like and colorful room designs, I noticed that a lot of them are bedrooms. Perhaps that's because spring colors are soft enough for a relaxing bedroom space, while still bringing in warmth and happiness.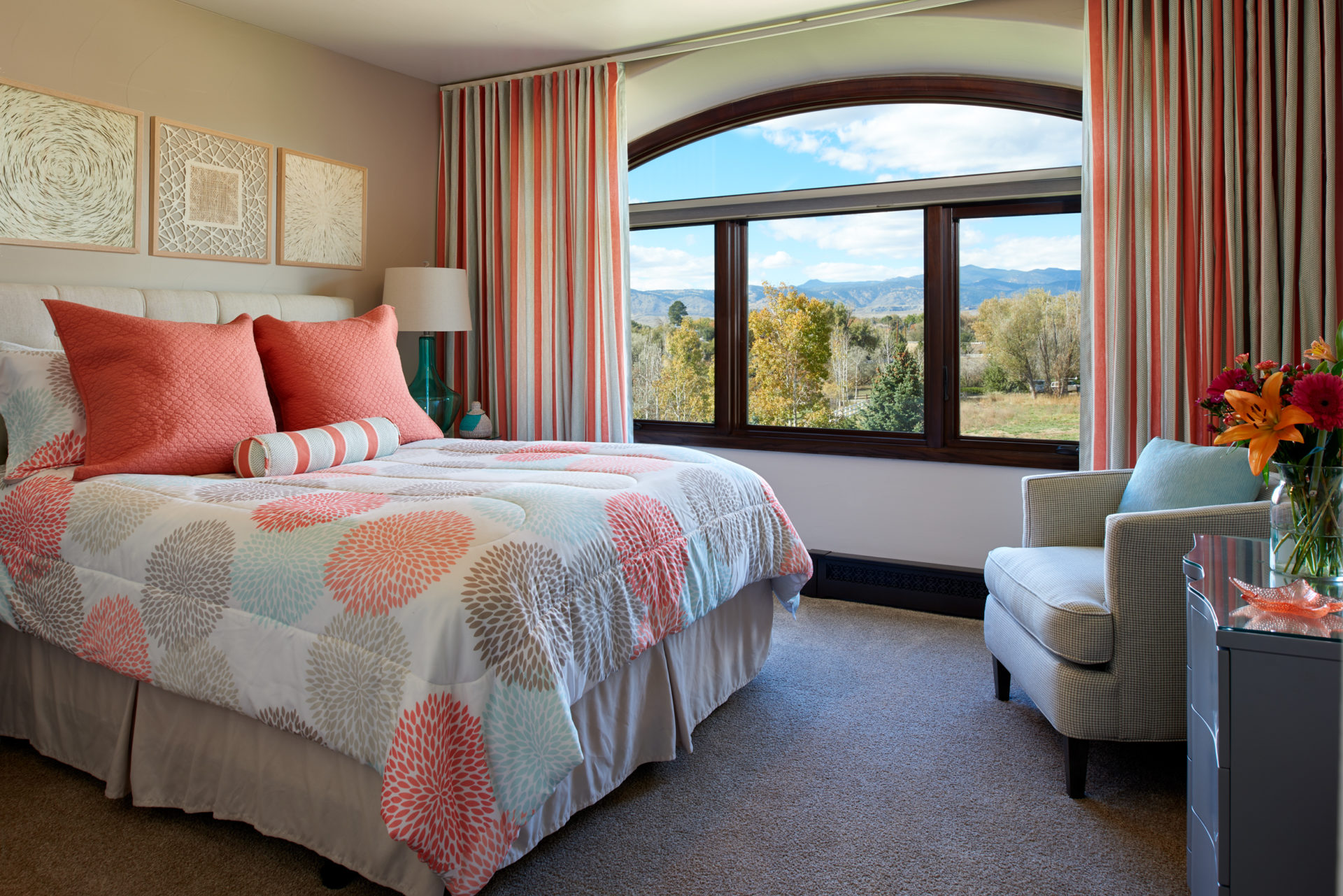 Via Beautiful Habitat
Blue and coral is a wonderful color combination. Coral is warm, energizing and uplifting. Blue keeps the room grounded and peaceful. The colors are also opposites on the color wheel, which always makes a pleasing combination.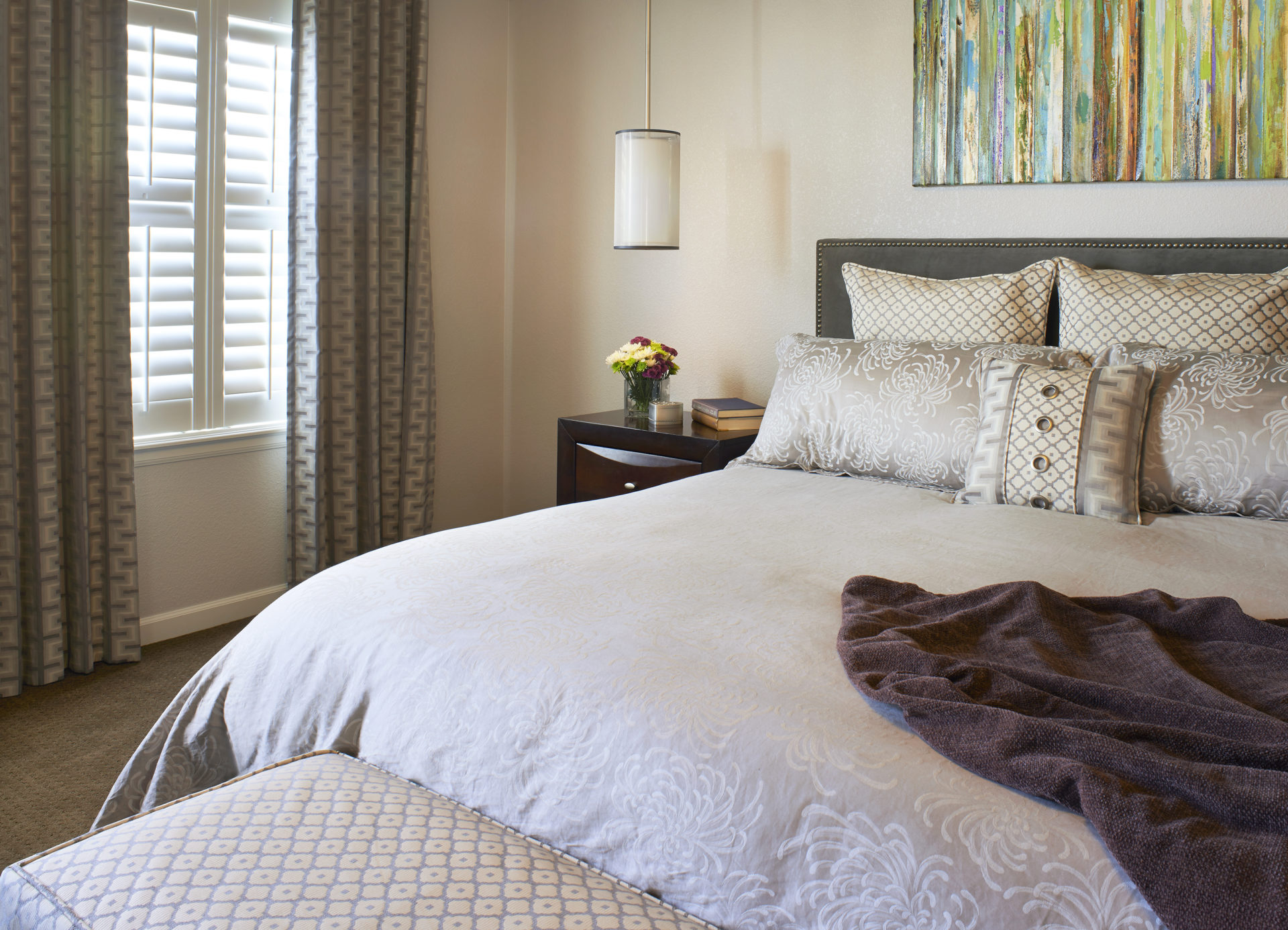 Via Beautiful Habitat
Many of my clients tell me they don't like floral patterns in the beginning. Later, when I show them the many more modern styles of floral patterns, they often love it. This subtle gray and modern-floral bedding is a perfect example.  (more updated non-grandma florals to come)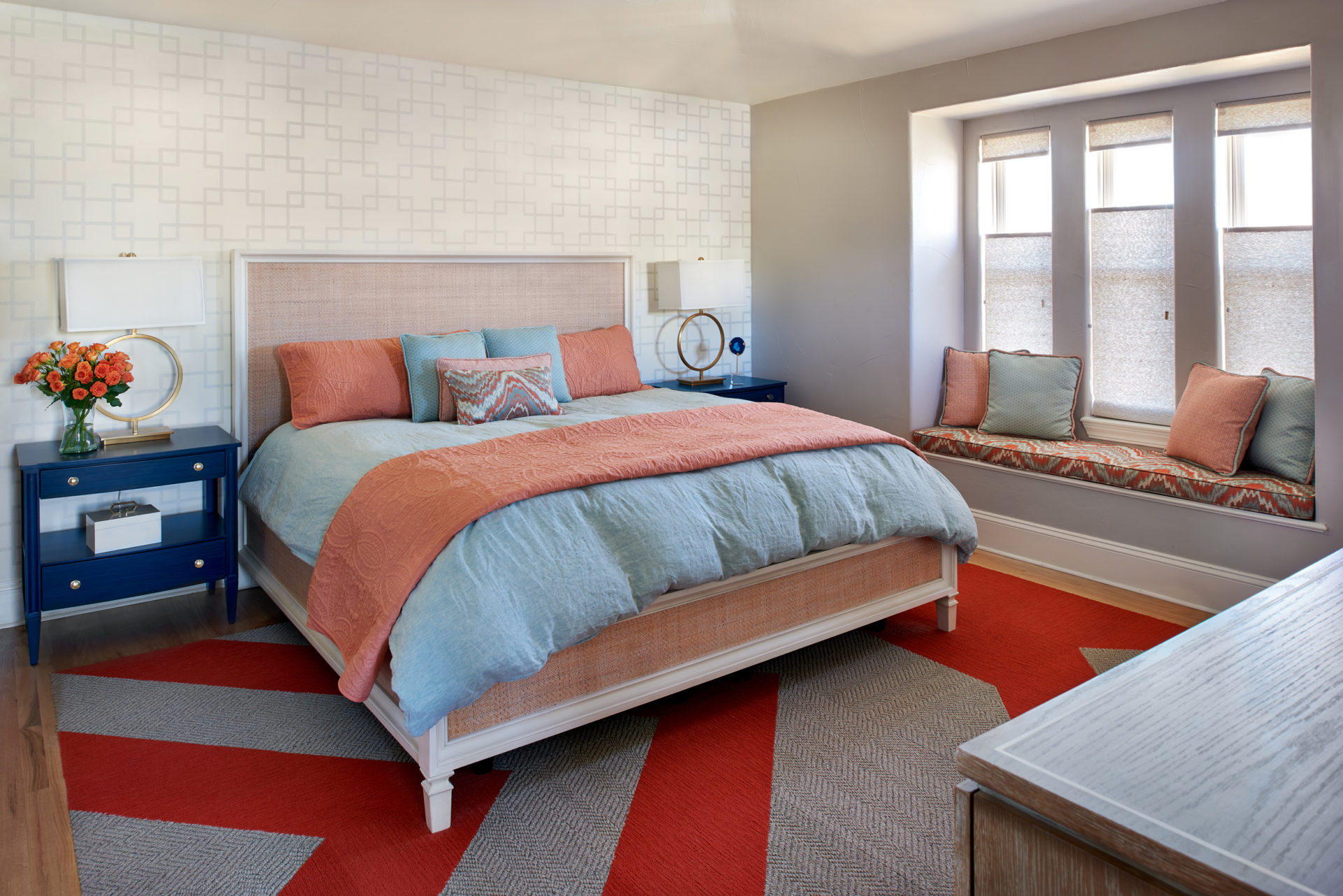 Via Beautiful Habitat
This bedroom is another nod to coral and blue. This time we also brought in a deeper orange in the custom rug and a rich cobalt blue in the nightstands.
Let's not forget the sitting areas in bedrooms. Whenever you can, it's so nice to incorporate seating in the bedroom other than the bed. For more tips on creating the Ideal bedroom:
Create Your Ideal Master Suite
Make A Great Guest Room For Visitors | Top Decorating Tips
Via Beautiful Habitat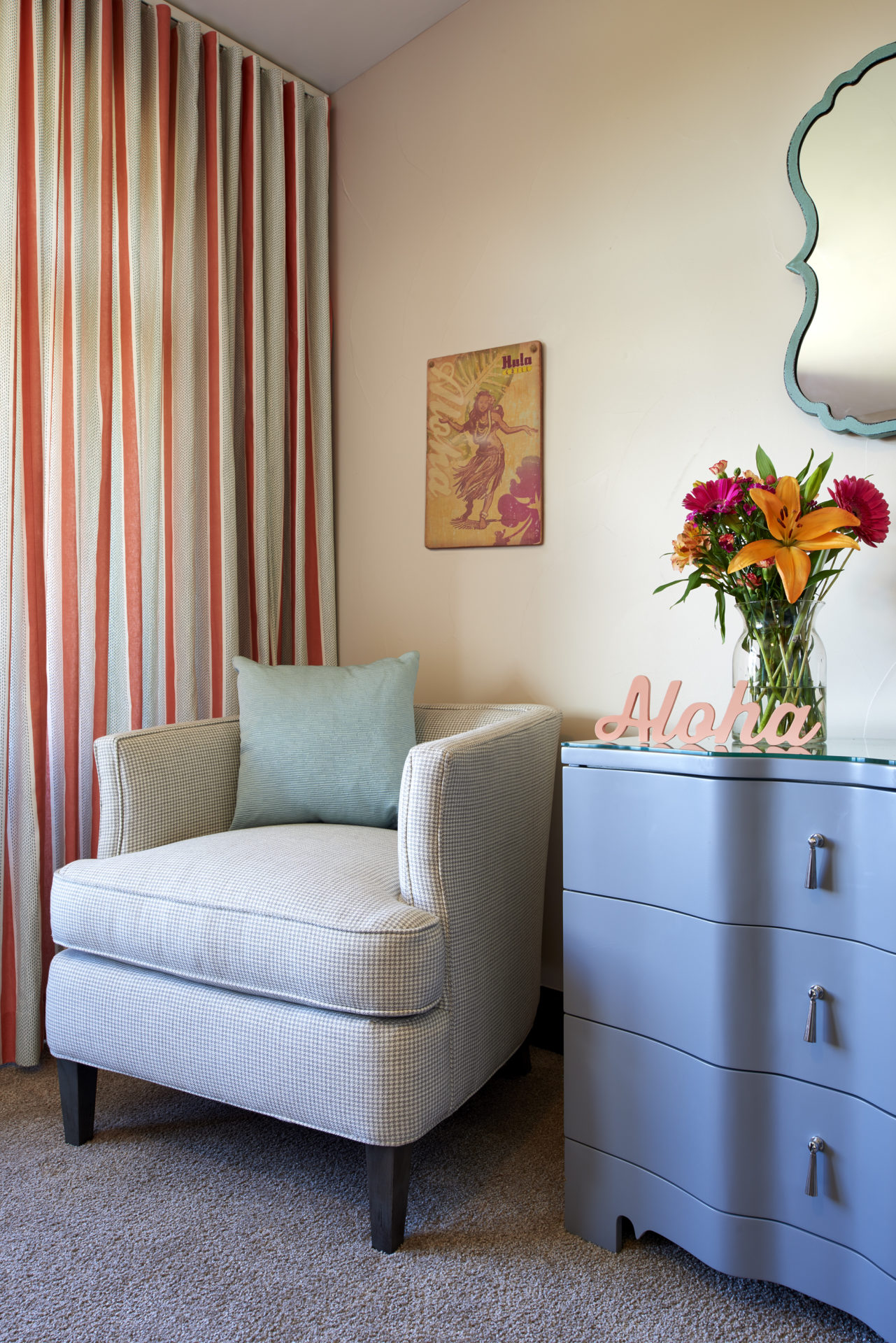 Via Beautiful Habitat
A Spring-inspired Bathroom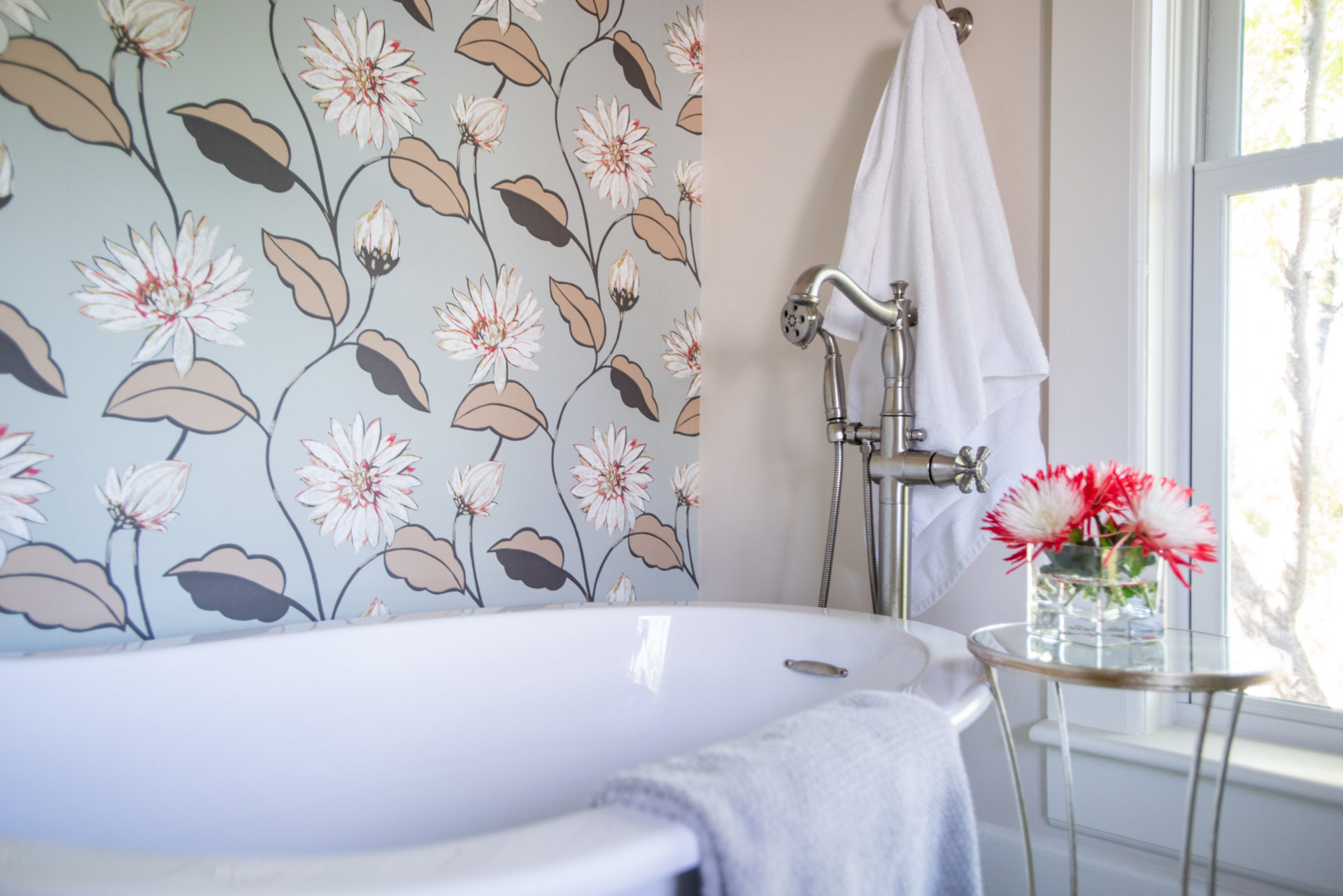 Via Beautiful Habitat
Bathrooms are so often very neutral. This bathroom is one of my favorite because we created such a colorful interior design plan. This bathroom design started with the beautiful floral wallpaper. We used the accompanying fabric to created valances for the 2 window treatments.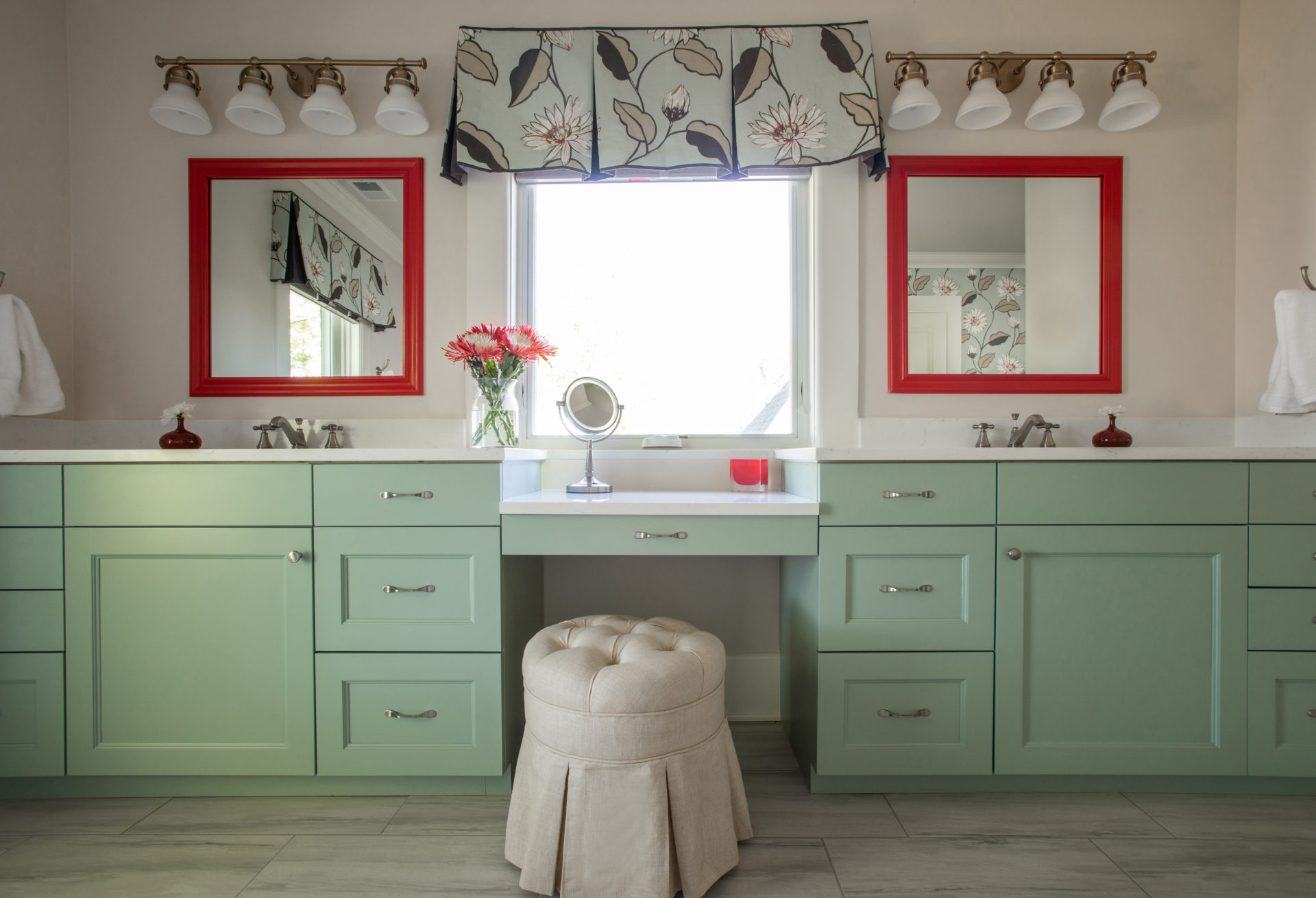 Via Beautiful Habitat
Next, we designed a custom vanity and mirrors in colors pulled directly from the floral wallpaper and fabric.
Spring Living Rooms
Living rooms are often fairly serious spaces. I love the fresh and youthful feel of this living room in Wash Park.
We have several colorful and uplifting room designs in the works. Sadly, we are waiting for all of the pieces to come in. #supplychain It's going to be months before we have those rooms complete and ready to share.
This isn't the first time I've written about creating happy, spring-inspired rooms. Find more inspiration here:
Spring Interior Decorating with Bold Color
Interior Decorating with Spring Colors
Spring Cleaning to Spring Decorating | Changing Your Energy