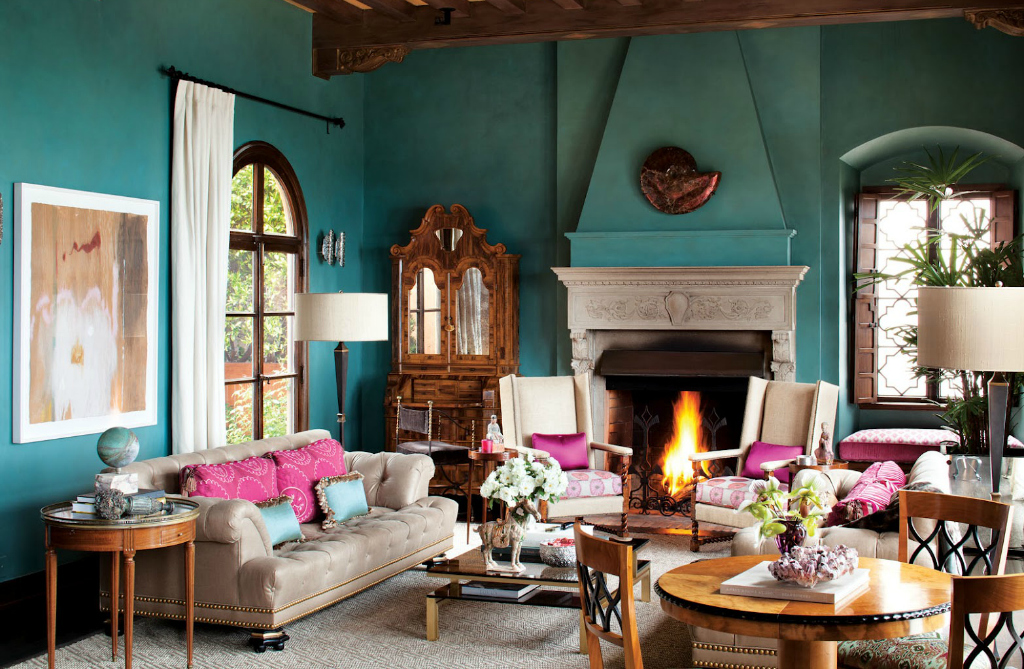 Interior Decorating with Spring Colors
Each season, Pantone delights designers of all genres with its latest color palette of the season's hottest hues. The colors come from the runways, but find their way into all facets of design. And interior decorating with spring colors is no exception. The Spring 2016 palette offers an array of colors that tow the line between tranquil and transformative. And the top ten colors of the season are:
Rose Quartz
Peach Echo
Serenity
Snorkel Blue
Buttercup
Limpet Shell
Lilac Gray
Fiesta
Iced Coffee
Green Flash

Leatrice Eiseman, Executive Director of Pantone Color Institute, says, "Colors this season transport us to a happier, sunnier place where we feel free to express a wittier version of our real selves."
These colors display a gravitation toward calming colors derived from nature with a twist of energy.
Here's what Pantone has to say about some of the spring colors:
Rose Quartz reminds us to reflect on our surroundings during the busy but lighthearted spring and summer months.
A maritime-inspired blue, Snorkel Blue plays in the navy family, but with a happier, more energetic context.
The high energy Fiesta is a harbinger of excitement, encouraging free-spirited exploration to unknown but welcoming locales.
The popularity of this brilliant hue (Green Flash) is representative of nature's persistent influence even in urban environments, a trend continuing to inspire designers.
But how do you use these hot hues in your home while creating a timeless look? Here are some ideas for interior decorating with spring colors:
Whole Room Interior Decorating with Spring Colors
Amped up versions of Limpet Shell and Rose Quartz are the perfect palette for this eclectic living room. Going big with a bold color pays off when paired with warm woods and soft neutrals.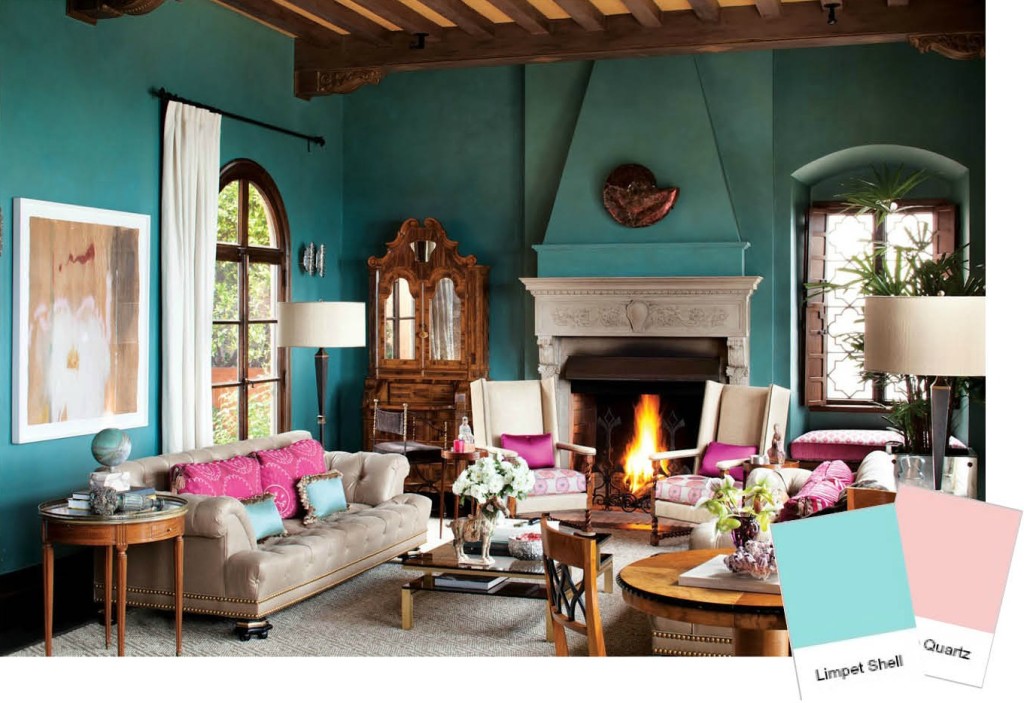 via vspass.com
Stripes and prints in analogous tones of Snorkel Blue and Green Flash create a harmonious and tranquil color scheme for this guest bedroom. Add crisp white and English Colonial-style dresser for a traditional English aristocratic feel.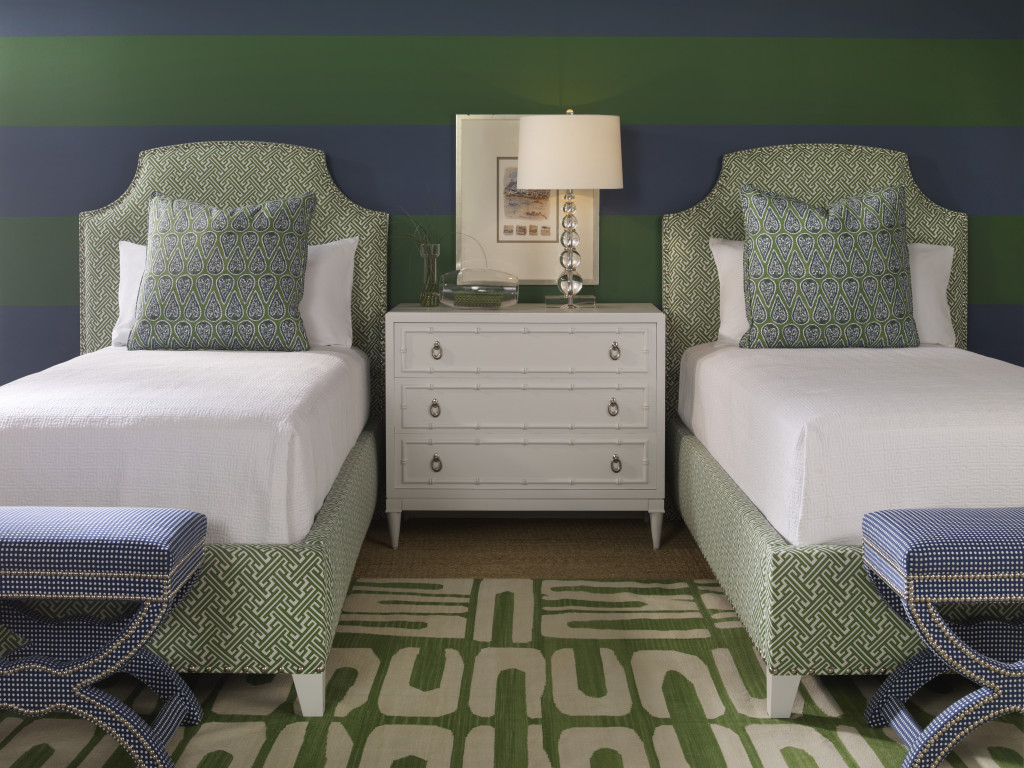 Accents of Green Flash add some perk to this modern, white room. Floating shelves and cabinet doors are the perfect places to add pops of this bright color — it brings the outdoors in.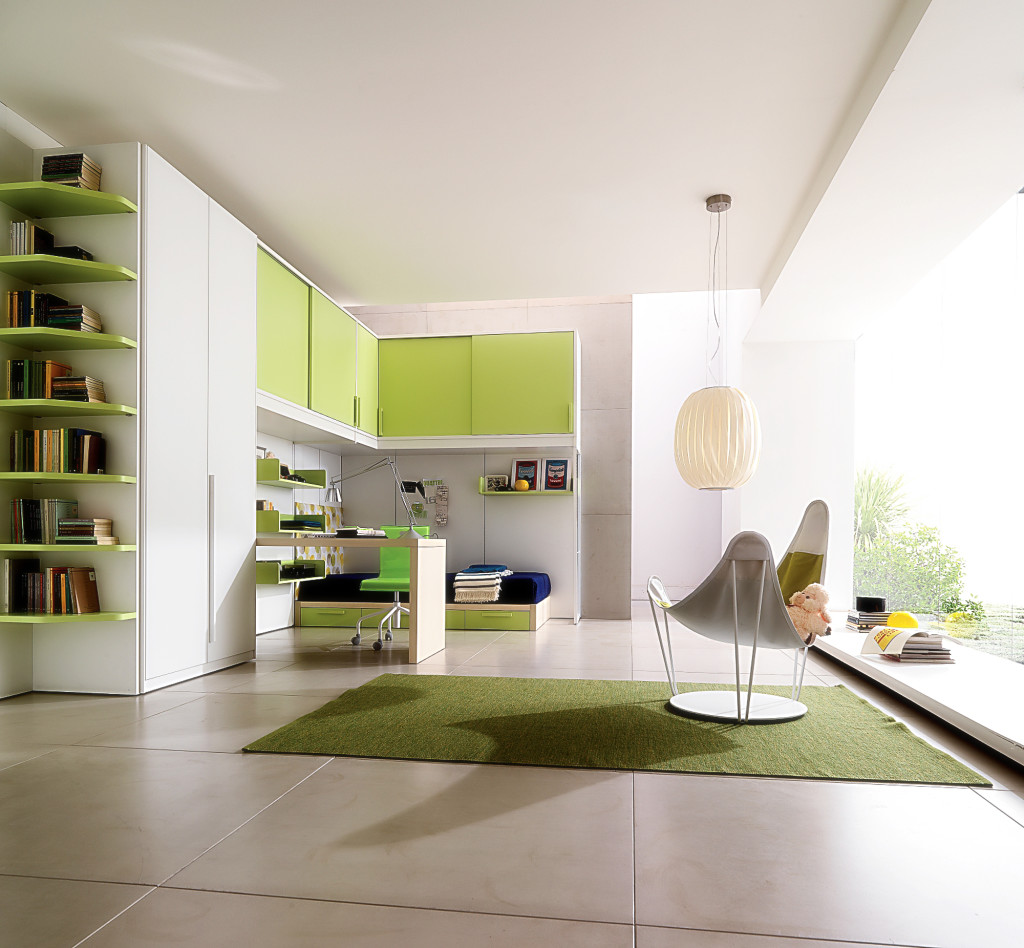 via designsih.com
Furniture, Fabrics and Fun Stuff
This sunny print chair is a fabulous pick-me-up for any room. Use the matching pillow or choose a complementary one in Serenity or Snorkel Blue.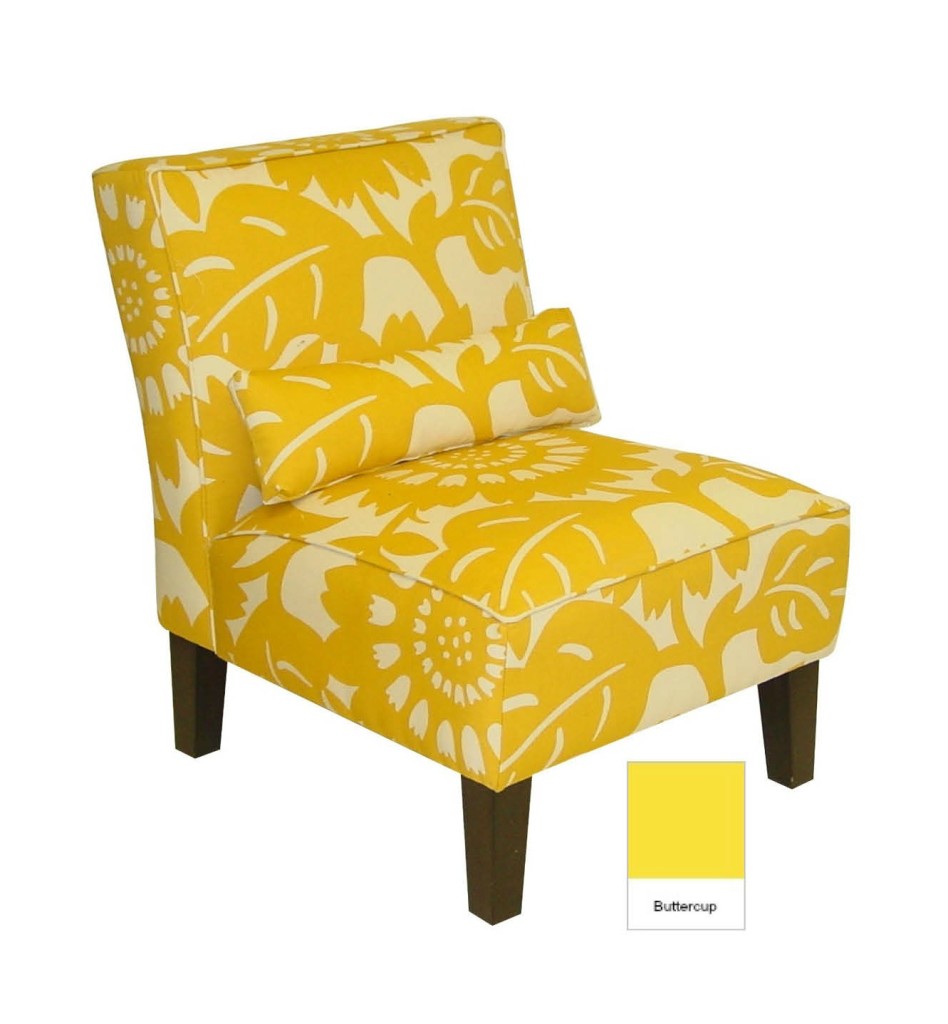 via amazon.com
Lilac Gray furnishings look great against a cool gray backdrop and with cool gray accessories. Hints of antiqued brass add warmth to this living space.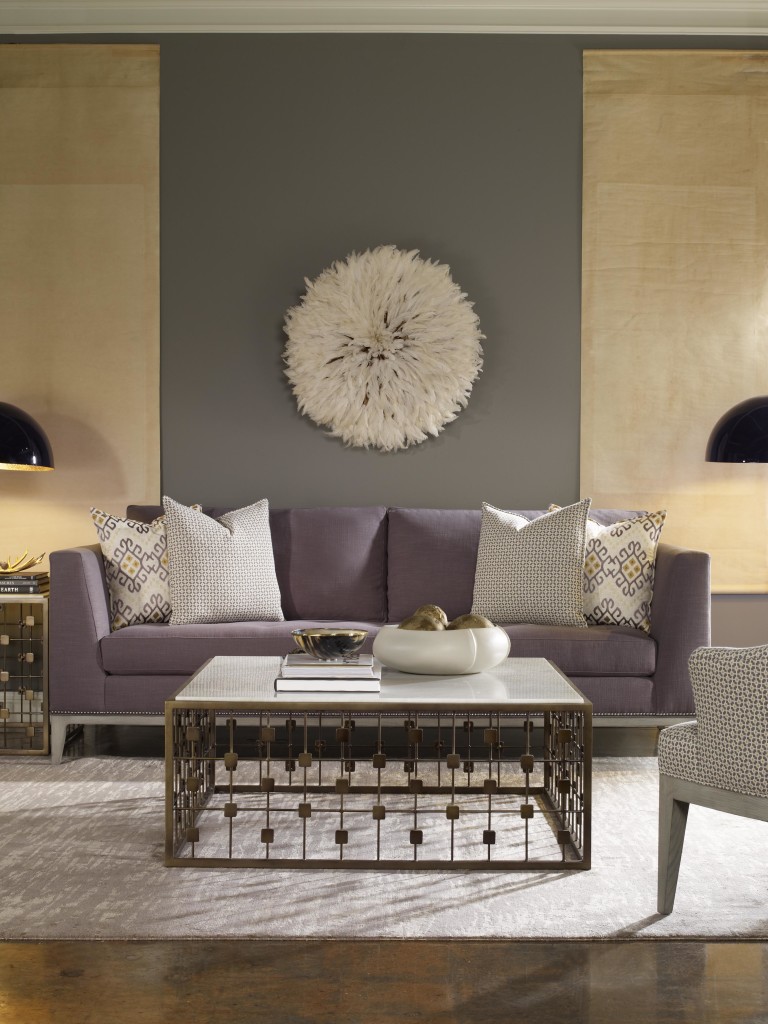 via vanguardfurniture.com
Choose striking patterns for pillows, upholstery and drapes. Two analogous shades of blue — Serenity and Snorkel Blue — provide a backdrop for a complementary hue like Fiesta to pop right off the cloth.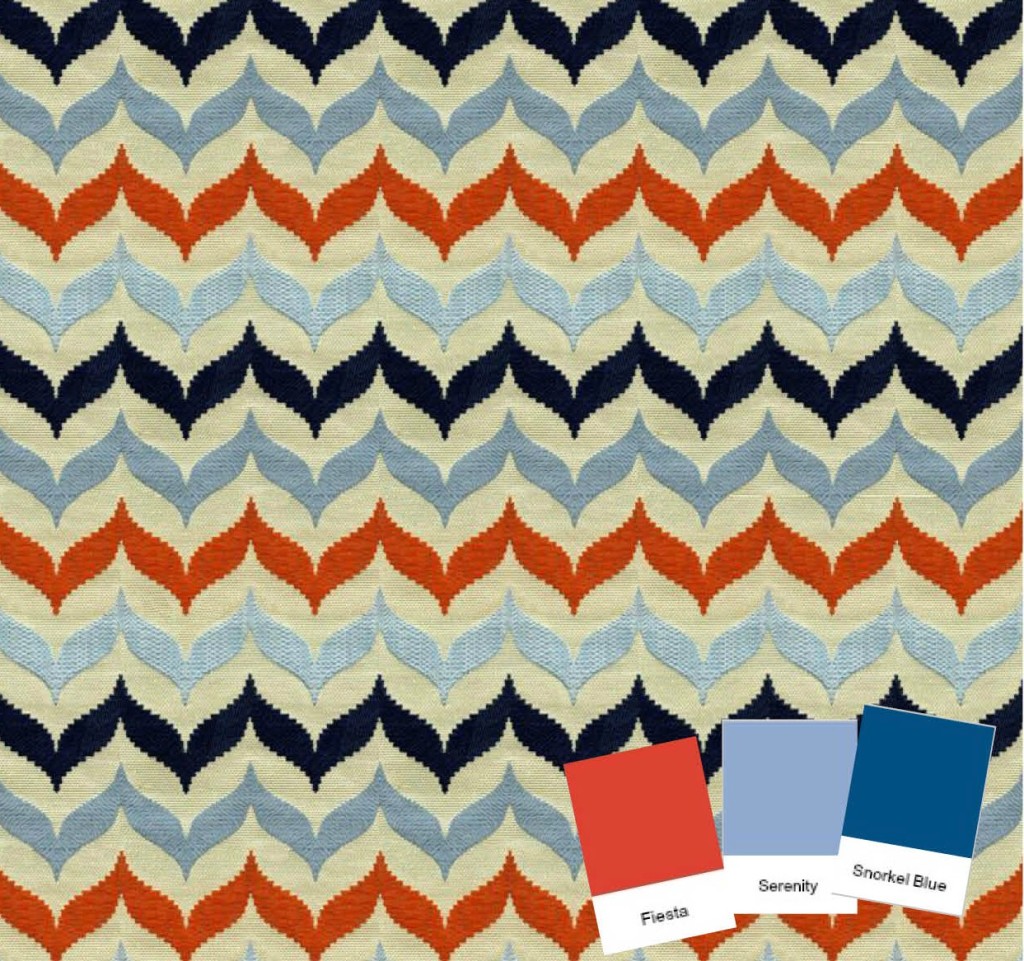 via kravet.com
Punchy versions of Lilac Gray- and Fiesta-colored glassware create a beautiful tablescape for the dining room or a side table in the living room.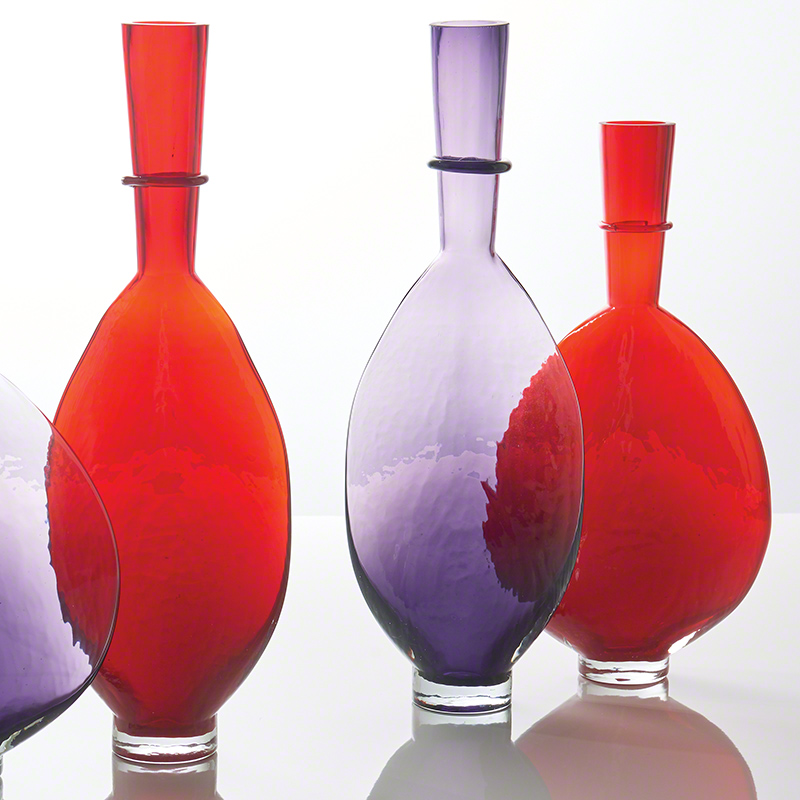 via globalviews.com
Need help decorating with spring colors? Contact Beautiful Habitat to start your home makeover today.