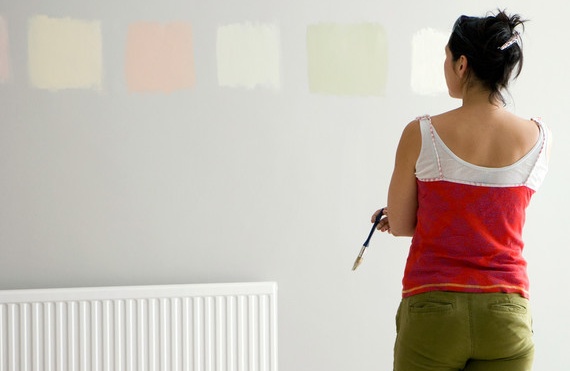 4 Common Decorating Mistakes
With the rise of Pinterest, Houzz and other sharing platforms, Interior Decorating has become like gourmet cooking and cake decorating in that it is easily accessible to everyone
With this sharing of ideas and information, I see clients that are well informed on what they like and dislike, making it easier to communicate design concepts and direction. This shift has also caused me to create my Home Design Review and VIP Day, two interior design service packages on which I help clients with a consultation and design direction for 90 minutes up to a full day.
I originally created the packages for clients that could not afford full service interior design. And while this is a great opportunity to help those clients with a tight budget, I've found that less than half of the consultations that I book are budget related. Often clients call me for a consult because they enjoy the process of decorating their own home. They just need a little guidance because the room they've decorated is "not right", or they need a push to think out of the box.
With both design consultations and full service projects, there are several common decorating mistakes that I see homeowners making. These are the top 4 mistakes. Are you making these in your home?
Choosing Color First
Hands down, color is the leading thing I find people get wrong. This is such a common mistake, that I wrote a full blog post on the 6 Mistakes You Are making in Selecting Paint.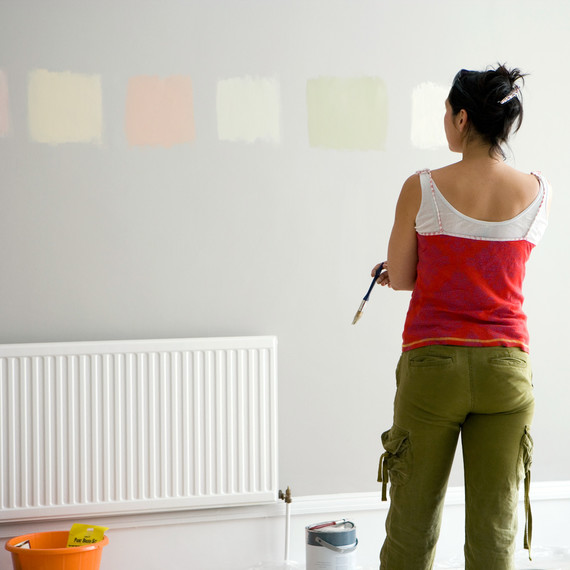 As I cover in this post, I often see homeowners wanting to select paint first, with the idea that they will then shop for furniture and accessories to compliment the paint. This often happens after buying or building a new home. Obviously it's easier to paint before moving into the house. But I advise my clients that this is moving backward and that when we do a full interior design plan, the paint is one of the very last selections that we make.
Why select paint last? The first reason is that the options in paint colors are endless. While the options for upholstery or area rugs or drapery fabric will be more limited. When it comes to paint, there are so many brands and colors within each brand. And even if you can't find the exact color you need, you can have a color custom mixed at no additional charge. It's much easier to match the unlimited paint options to the limits of your other home décor.
Secondly, paint is relatively the least expensive thing you will select in your design plan. Even if you hire a professional painter, the cost to paint one room will be less expensive than the furniture, window treatments and possibly even the accessories and decoration. If you jump the gun and paint your walls a certain color, you will often pigeon hole yourself into limited selections that coordinate for everything else. Don't limit yourself in this way.
Piecemeal Decorating
Another common scenario that I see on an interior design consultation is that the client has been haphazardly picking up pieces and now they are stuck. A typical scenario is that they recently moved to a new home. They had nowhere to sit, so ran out and bought a sofa and a couple chairs from a local furniture store. Next they purchased a coffee table and some art from an online site. The coffee table is bigger than they anticipated and is overwhelming the room, while the artwork looks tiny on the big wall behind the sofa. Then they ordered a rug through a popular home decor website but when it arrived it didn't quite look like it did online. Now this client is struggling to make everything work together. By the time I arrive for the Home Design Review they have spent a significant amount of money, but are unhappy with the room. 
Decorating piecemeal or buying things one at a time is the most difficult way to decorate. Making a plan first with measurements and fabric swatches will insure that fewer mistakes will be made.
If tackling a whole room or home project is overwhelming or not financially feasible, make a full interior design plan and implement in phases.
Decorating around something you don't love
I hear stories that go something like this: "I don't love the dresser, or area rug, or dining table (or whatever) but it cost a lot of money, or it was my grandmother's, so I kept it". The problem with decorating around something you don't love is the end result is a room you don't love.
I truly believe that our homes and the things that we choose to live with everyday influence how we feel. If you're surround by things that make you feel "meh" that's how you'll feel. If you are surrounded by things that you love, you'll feel more joyful each day. It is also human nature to evolve and grow. That means something you LOVED in the past may no longer fit who you are or the lifestyle of your family today.
If you need to hold on to an old piece due to budget constraints, I understand. I've done that in my own home. Make that piece a placeholder for your dream piece, but DO NOT make decisions on NEW pieces and a design direction based on these pieces that make you feel meh.
No matter who once owned it, or how much something once cost, it's not worth decorating around it to create a room you don't love. Let those pieces go on to a new life and select items that make you happy now.
Blindly following the trends
If you follow interior design or just spend any time on Pinterest, you know that white rooms, with white painted walls and white furniture, have been all the rage for the couple of years. In Colorado, we have very intense sunlight at our Mile High elevation, and even more so in the Colorado mountains. White walls wash out here and a beautiful creamy white will lose any "color" in the intense sun. White is hard to use in Colorado and it won't look like those trendy photos on Instagram. This is just one example that blindly following a trend may look right in your home design.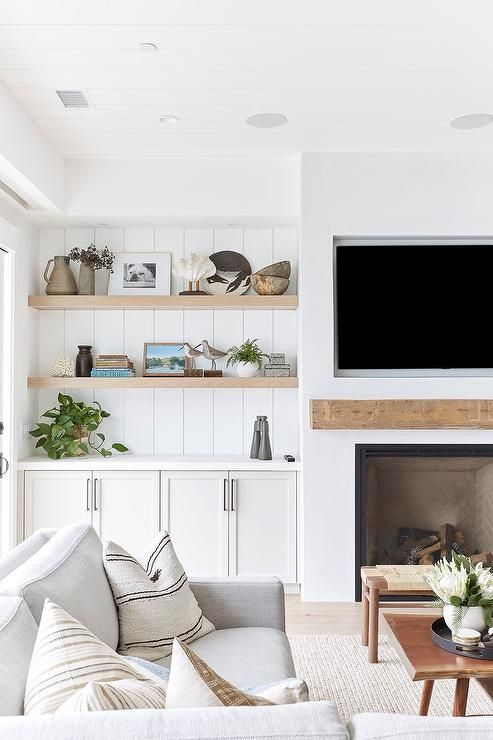 Keep in mind that trends come and go. Decorate with what you love in your unique style and not because of what the design magazines, Instagram and Pinterest are showing you is currently "on trend". Keep in mind that these programs run on algorithms designed to show you what they think you like. If you click or save a couple of images with chevron patterns, then algorithms will show you endless amounts of chevron patterns which could make you think this is the right design for you.
Have you made decorating mistakes in your home?  Do you want guidance to move in the right direction? Schedule a Home Design Review today.
More Design Advice:
6 out of the Box Ideas for your Home Decor
An Interior Design plan for success