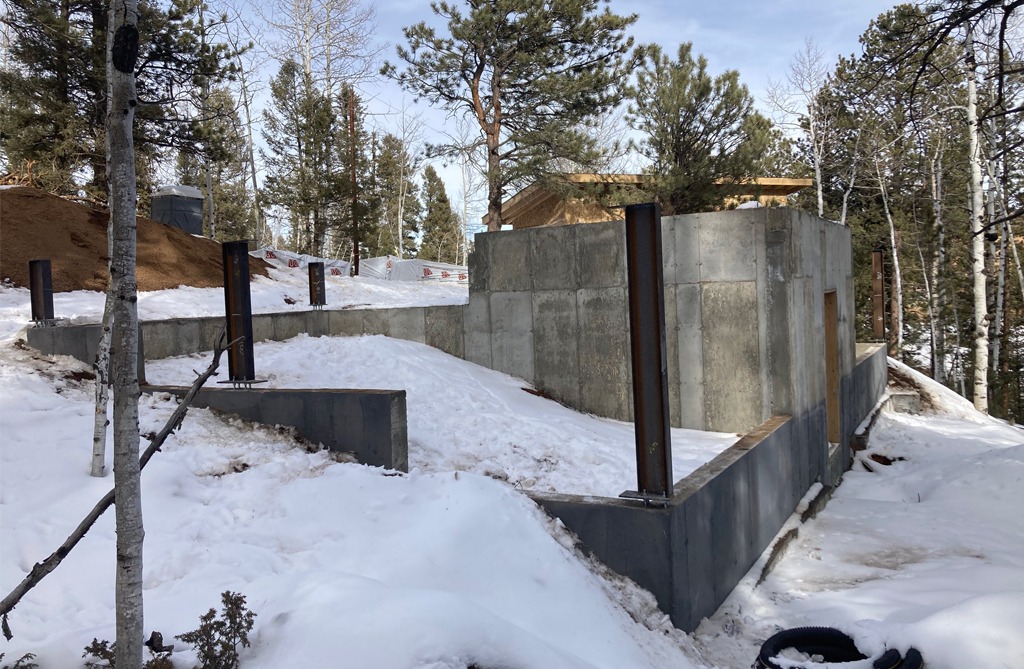 Stilt House Progress
November to February was slow moving on the Stilt House. The concrete footers had been poured, then it was a long wait for the metal fabrication of those stilts. Of course, this is a critical element to the whole house, perhaps the most critical element of the Stilt House. So of course we waited patiently. But now that we are into March, the construction is really moving along. I'm excited to share some updates with you.
Back in February, we reached a very important milestone: the Stilt House got its stilts!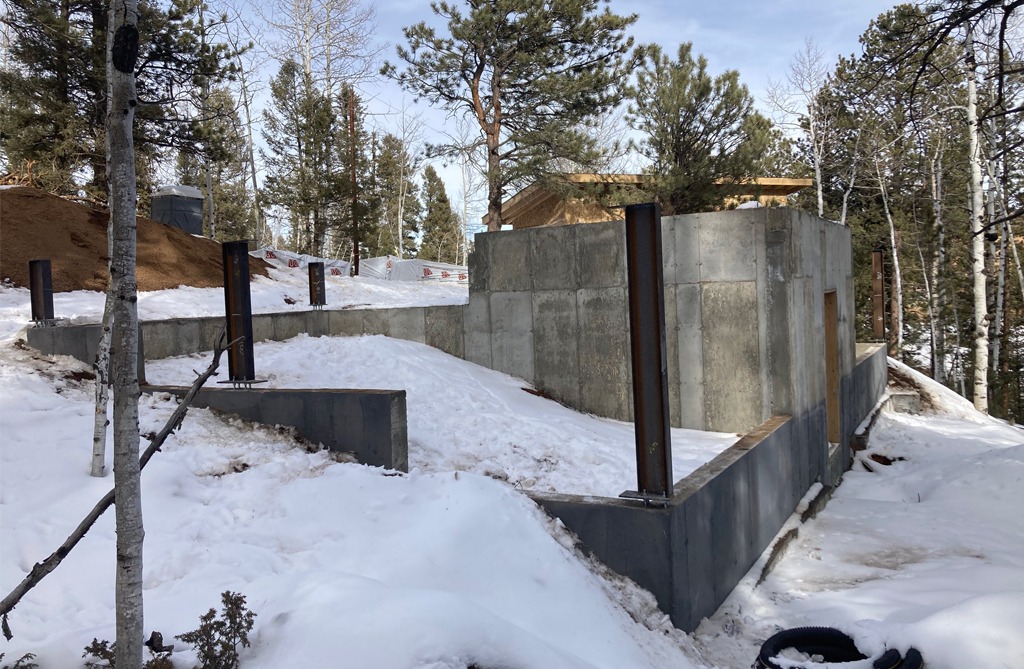 By the way, that concrete room in the middle is the mechanical room. This saves us precious space on the main level. It will also serve as storage for outdoor gear when not in use.
Next was the complicated step of fabricating the metal frame that sits on the stilts. This is the equivalent of a concrete foundation of most homes. Then entire home is built upon this structure.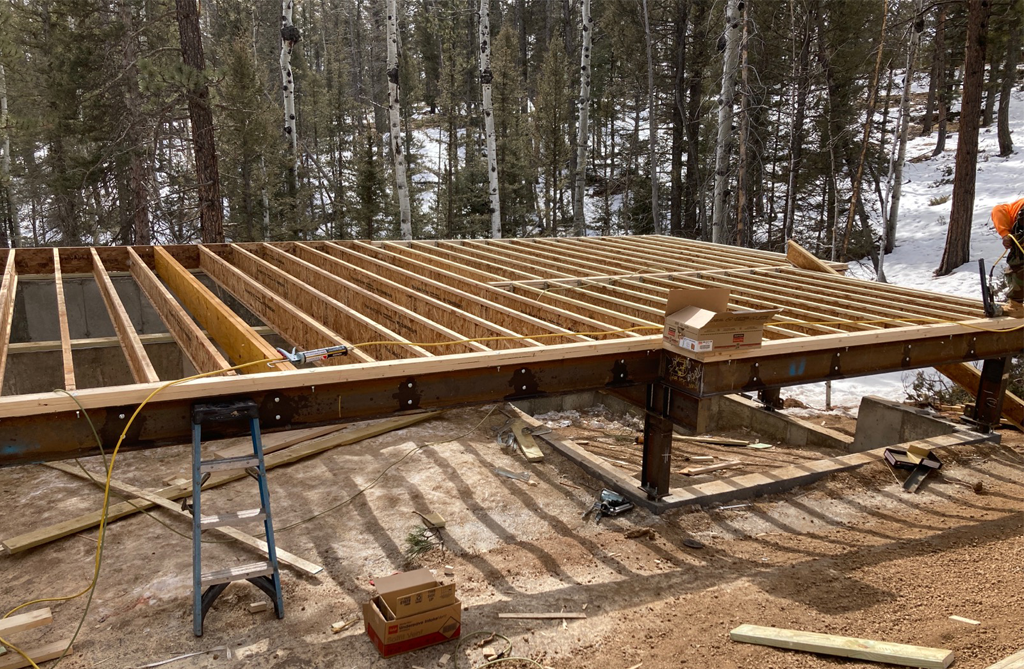 Once that was complete, framing could begin in earnest and after 1 week of framing, the crew was already moving up to the second floor.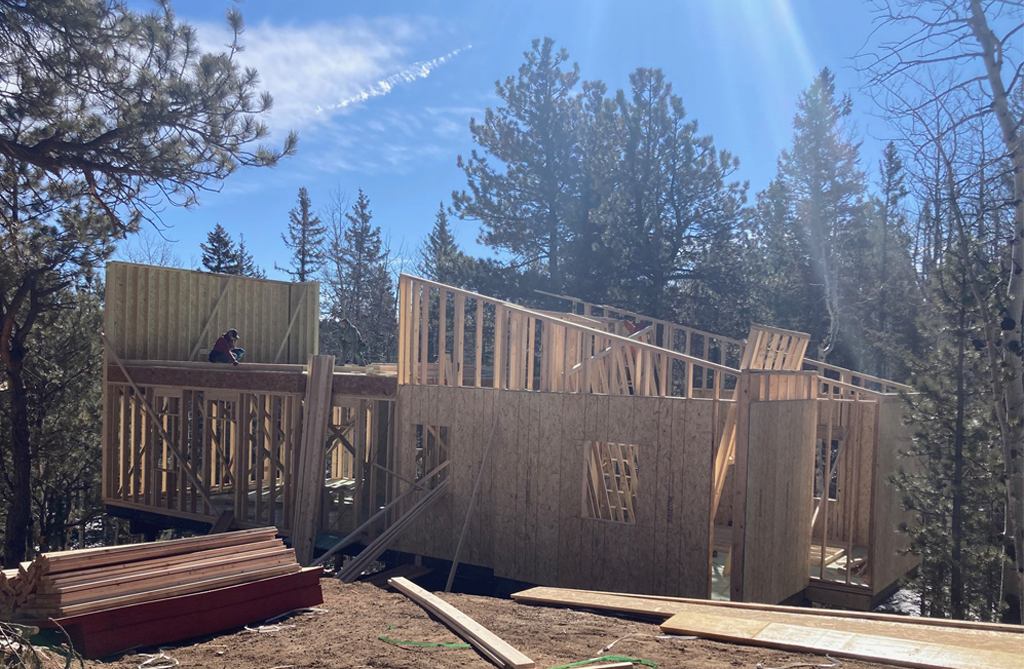 It was at this point that I stopped in to do a framing measure. This is a critical step to ensure that the framed spaces were built to the architect plans. If the house is off by a couple of inches, this could mean that the details planned for the interior (things like cabinets, bathtubs, etc.) do not properly fit. This framing measure is required so I can adjust the final design, if needed, before ordering the cabinets and final pieces. You'd be surprised how often a custom built home is "off" of the plans when it is built. This is incredibly common (and a reason we can never design straight from blueprints).
Guess what, the As-Built house is 7 inches larger East-West and 5 inches larger North-South. Had I not done this critical step, we would have had a gap in the kitchen cabinets and the fireplace would have been too far to the left.
This is a Benefit of working with a professional Interior Designer!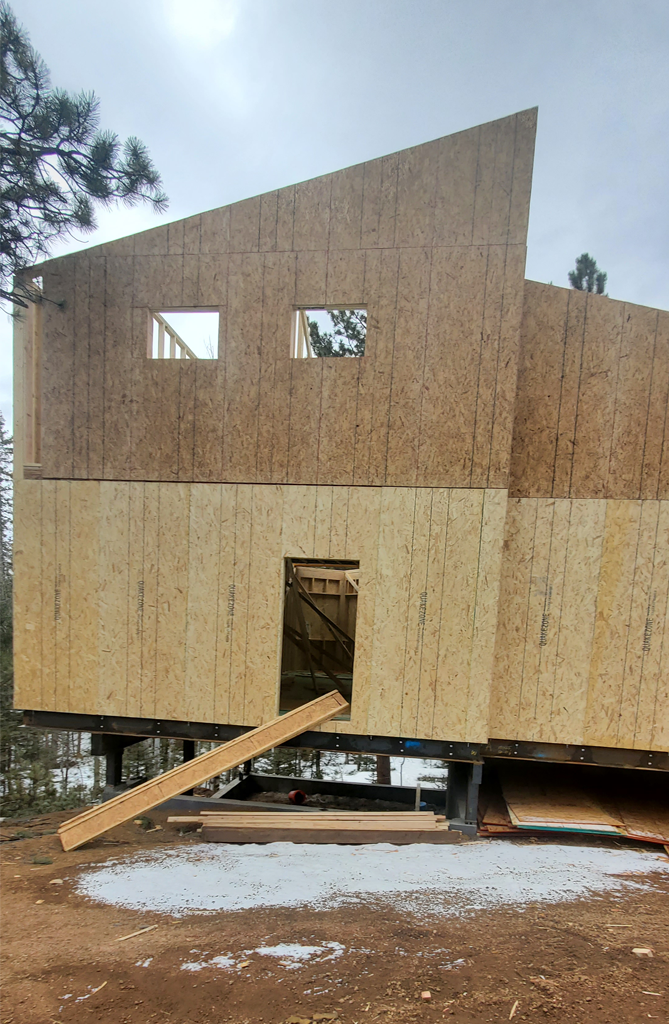 Here is the front of the house as framed on my framing measure.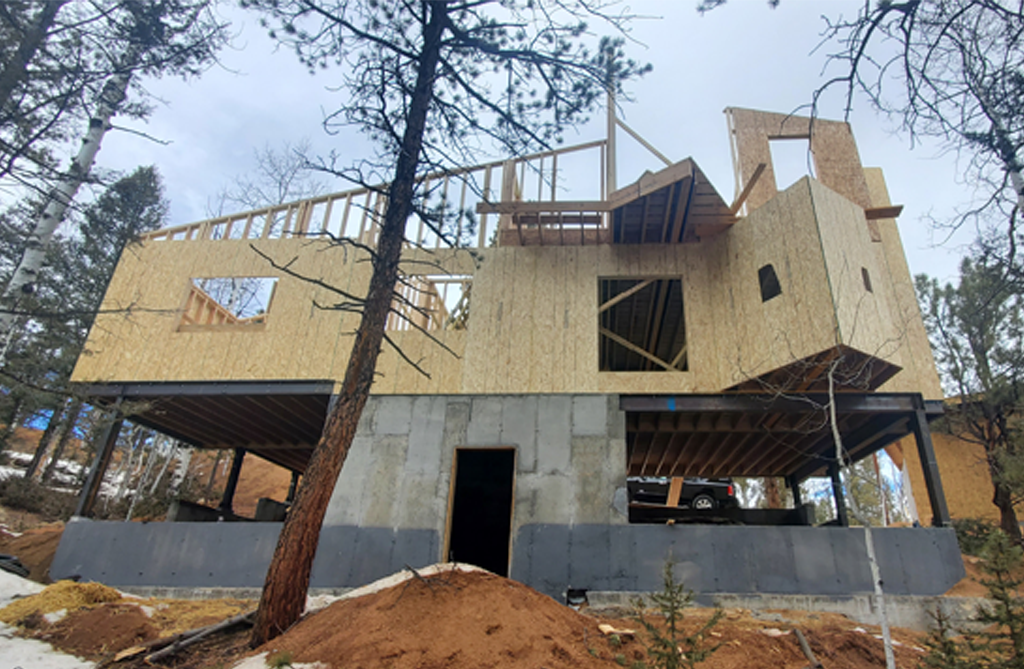 And here is the back of the house.
Stay tuned for more progress on the Stilt House, or follow along on Instagram @beautifulhabitat  or at Instagram @stilthouse_colorado