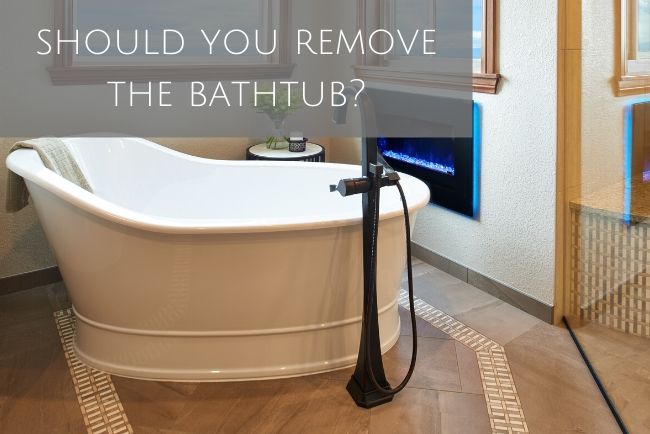 Should You Remove The Bathtub in the Master Suite?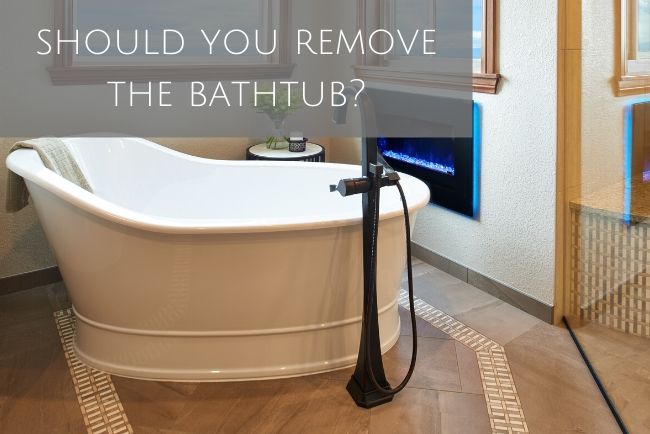 "Hey, Tennille, can we remove the bathtub in the master bathroom? Would that be OK? Will it hurt my resale value?"
Generally, if you are asking me this question, it means two things: you don't use the bathtub and your shower is small or inadequate. Truly, I've never had a client with a large and luxurious shower think about to removing the bathtub from the master bathroom.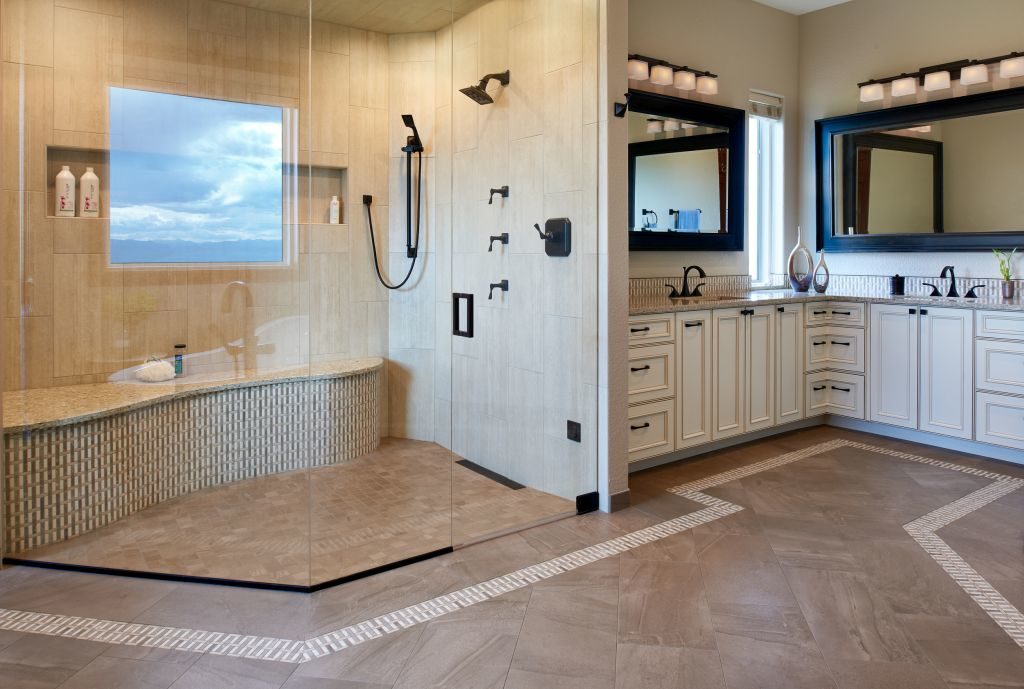 To determine if removing the tub is the right solution for my clients, I start with 3 questions.
1. Is this your forever home, or at least 10 years?
2. Is there another bathtub in the house?
3. How will you compensate?
Is this your forever home, or at least 10 years?
It is not required to be your "forever home". However, if you are remodeling to stay forever, or at least several years, my advice would be different than remodeling with an eye to selling. If you are remodeling for your own enjoyment or your forever home, you do not have to keep an eye toward resale value.*  You can focus more on exactly what you need and want.
Is there another bathtub in the house?
It is important to have one bathtub in the house. This has to do with resale value and function. A bathtub is essential for a home with small children, and can be useful for washing other large items, dogs, etc. For resale value* a bathtub is important, especially if your home and neighborhood would be appealing to families with young children.
How will you compensate?
Removing a tub from a master bathroom means everything else needs to improve to maintain that status of "master suite ". In most cases, the desire to remove the bathtub is because the master shower is small and removing the tub allows for a dramatic expansion of the master shower.
If a master bathroom is on the small side, removing the bathtub in order to expand the shower can be a very smart solution. The majority of people shower daily, while the bathtub is used maybe weekly, or even less frequently. So increasing the space and function of the thing used daily is logical and will improve the flow and enjoyment of your morning routine every day. This will also likely have an appeal for resale value.*
When we decide to remove a bathtub with my clients, the "compensation" piece becomes my focus. My goal becomes to make the shower so beautiful and luxurious that even a bath person won't miss that bathtub.
Let's look at two recent projects in which we removed the bathtub and how we upgraded the bathroom.
BEFORE: the master suite of this townhome was a prime candidate for bathtub removal. The original bathroom was really too small for the tub, which made the shower tiny and the access to the toilet awkward.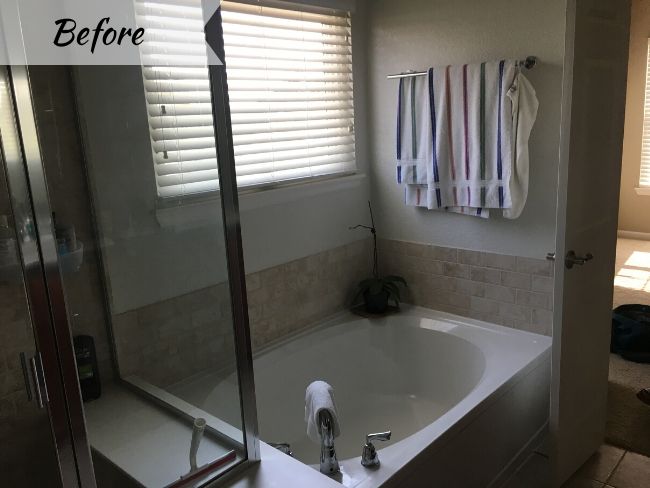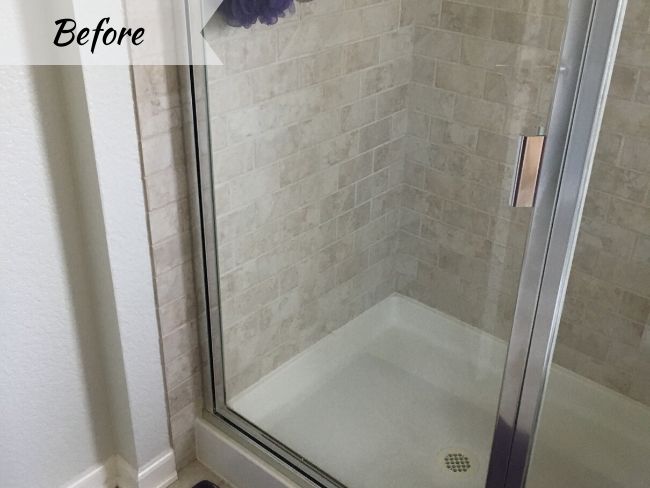 AFTER: By removing the bathtub, we created a larger shower with three shower heads on separate controls. The shower valves are temperature set; meaning each side is set to the perfect temperature for each person. It's the ultimate his and hers shower – never an argument about the water temperature! In addition to the his and hers shower controls, we added a storage niche and pebble floor to the shower.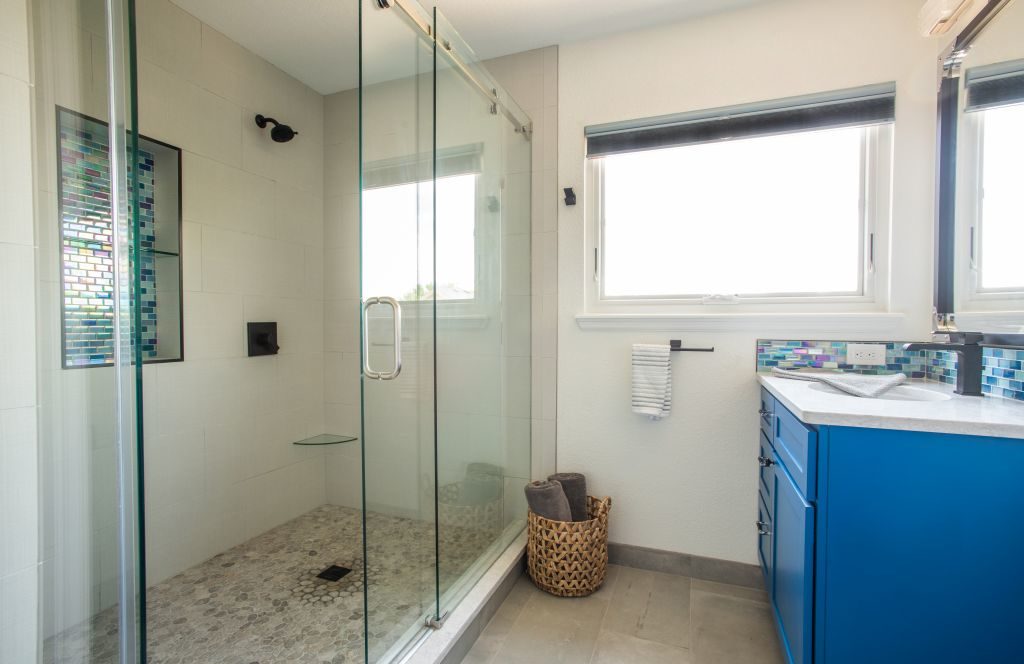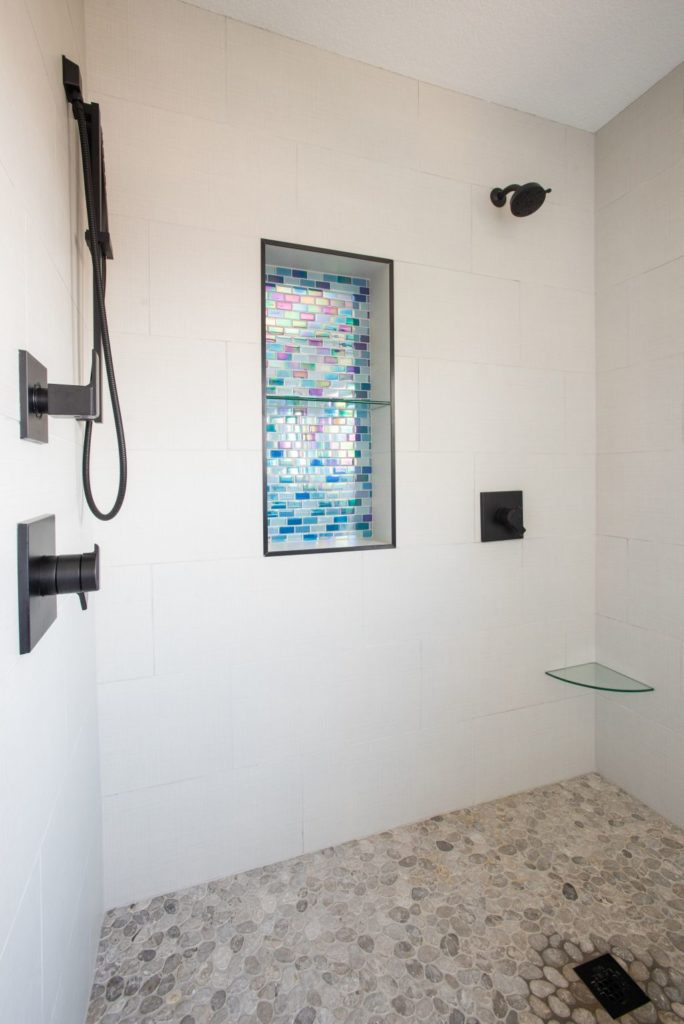 Other bathroom upgrades include creating his and her vanities, both with increased storage, radiant heat floors and a heated towel rack. All the luxury features mean the bathtub will never be missed!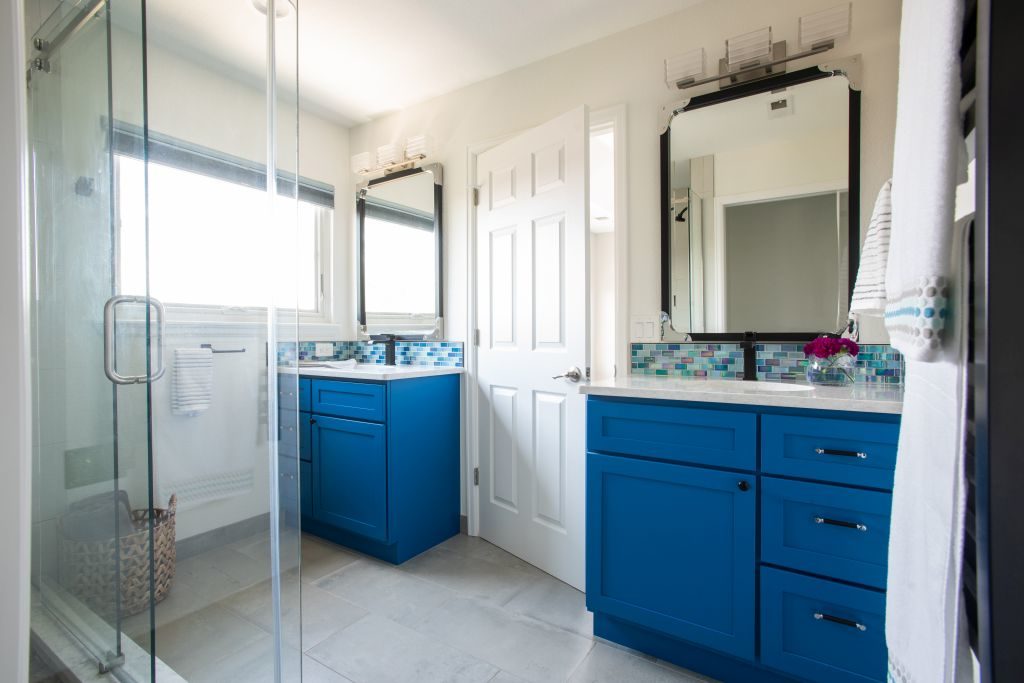 BEFORE: the shower and vanity were both small, with a bathtub squeezed in between the two. The window could only be accessed by climbing into the bathtub. As a result our clients left the shutters closed nearly all the time, making the bathroom feel dark.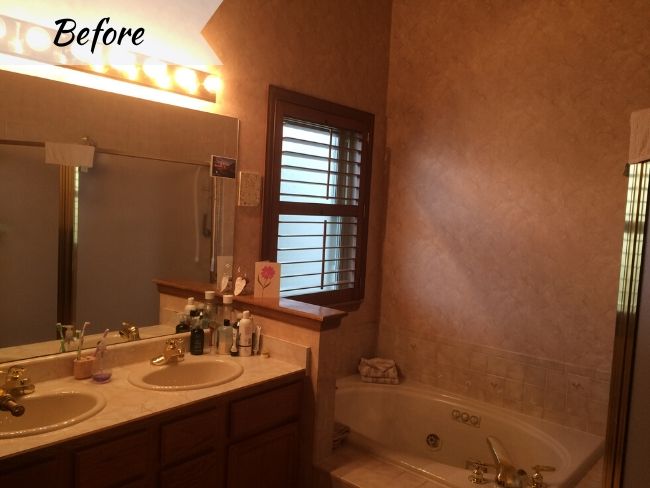 AFTER: Removing the bathtub allowed more than doubling both the shower and the vanity spaces!
The larger shower was upgraded with a bench and wall niche storage. The expanded vanity created more space around each sink and nine(!) new drawers of storage. It's now easy to access the window to open and close and let in the natural sunlight.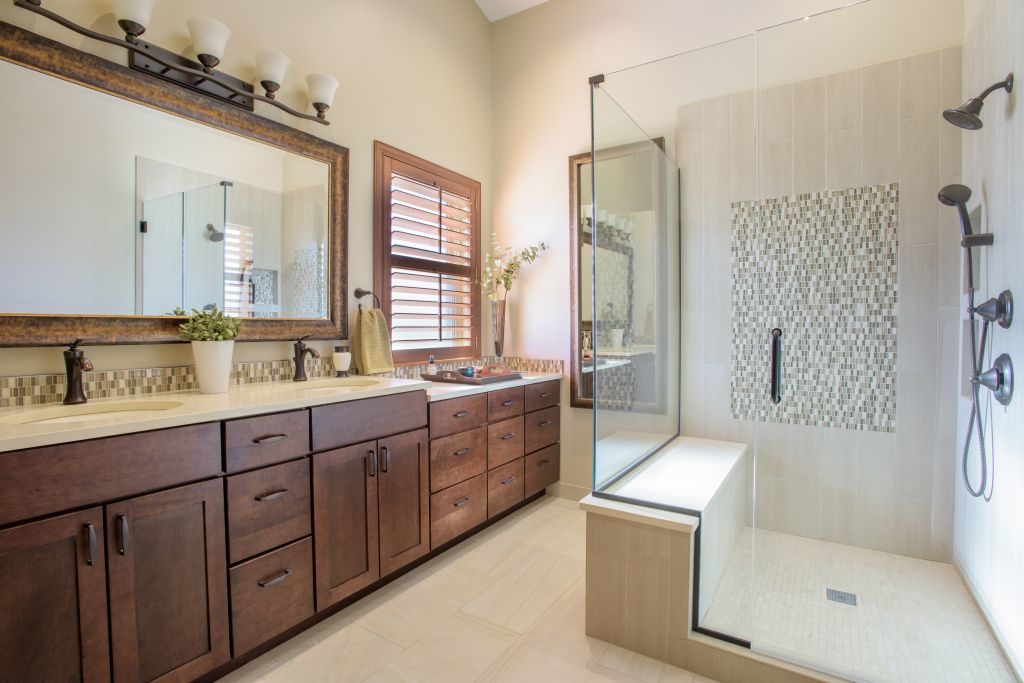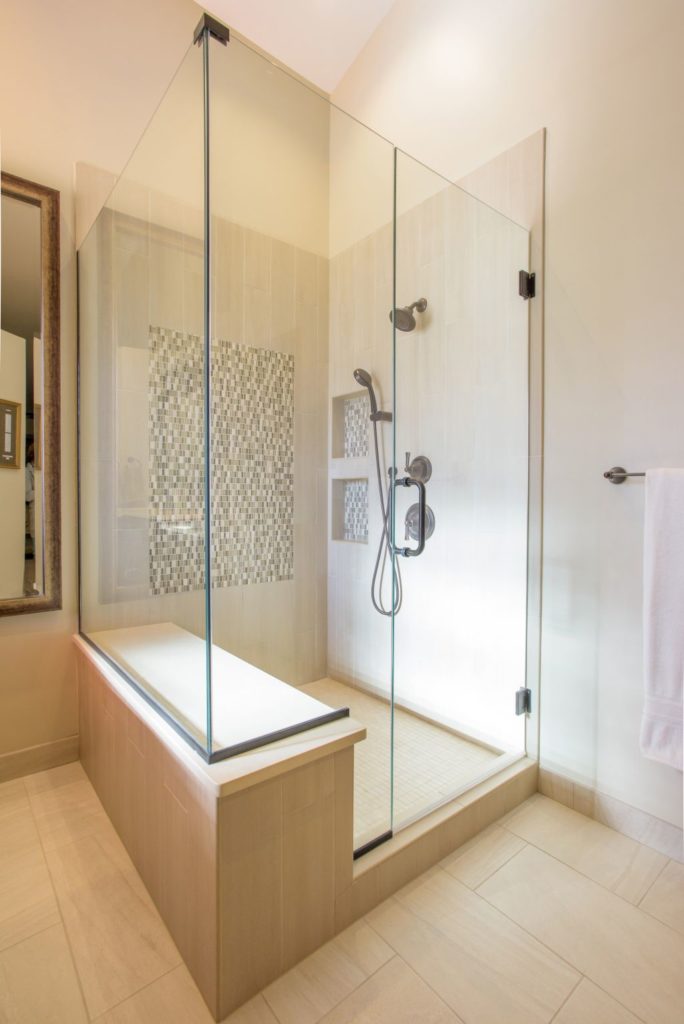 Read more about this project: Westminster, Colorado Bathroom Design
Have I ever advised a client to leave a bathtub?
Yes. We had a client with a bungalow home in Denver's Park Hill neighborhood. It had one full bath and one half bath. It was not their forever home, but more like a 7-10 year home. Because the home had only one full bath, the clients would eventually sell, and it is a family-friendly neighborhood, I advised them to keep the bathtub.
In our pop top project in the Wash Park neighborhood, we designed the master bathroom with a larger shower and larger closet instead of using space for a bathtub. Instead, we put the bathtub in the kids bathroom. See the full Wash park project here.
For more bathroom tips, check out each post on Bathroom Design
Check out our Award-winning Master Bathroom Design
*resale values vary dramatically based on location and market. I am not a resale  or real estate expert. If resale value is a concern for your remodel, you should consult a realtor in your market for advice.