Make the Most of Your Small Kitchen Design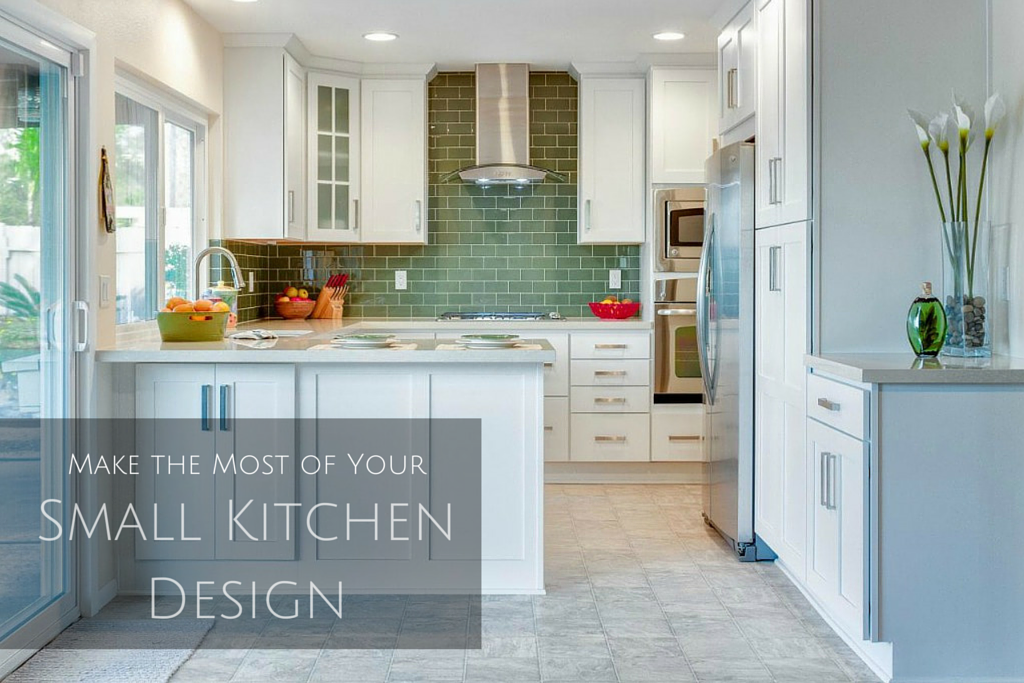 Having a small kitchen doesn't mean the end of social gatherings or cooking large family meals. It just means you need to get more creative with your space and possibly re-think each aspect of the kitchen design. Here are a few ways to maximize the beauty and efficiency of your small kitchen.
Choose Color for Your Small Kitchen Design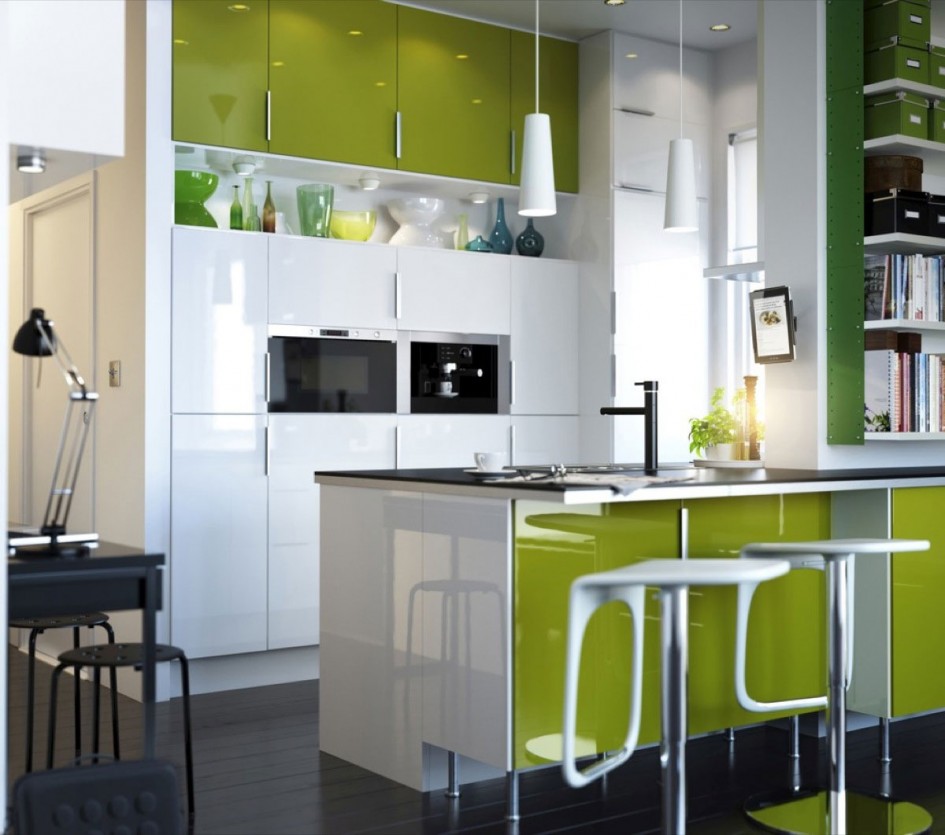 via caddomineral.com
A small space is the perfect venue to play with color. Go bold and bright for maximum effect. These grass-green cabinets add vibrancy and fun to the white kitchen, while the high-gloss finish maintains an air of sophistication and modernism.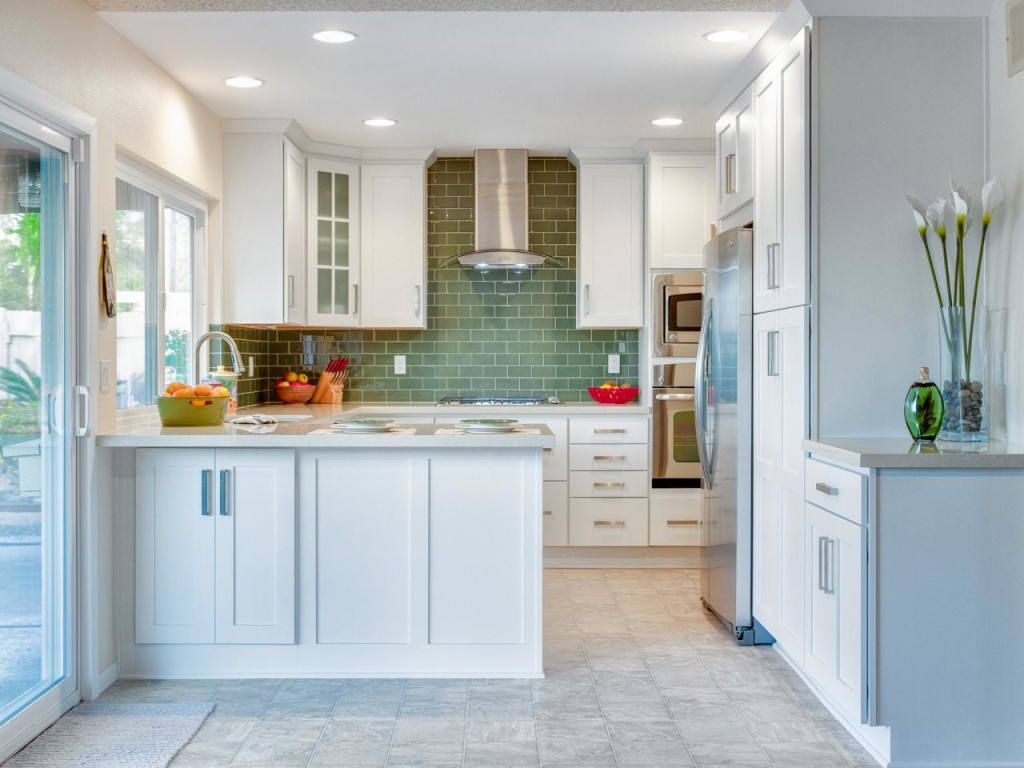 via caddomineral.com
The backsplash is a great place to introduce color into your small kitchen. Keeping the majority of the space white makes it feel large and airy. The bottle-glass green is soft and serene.
Open it Up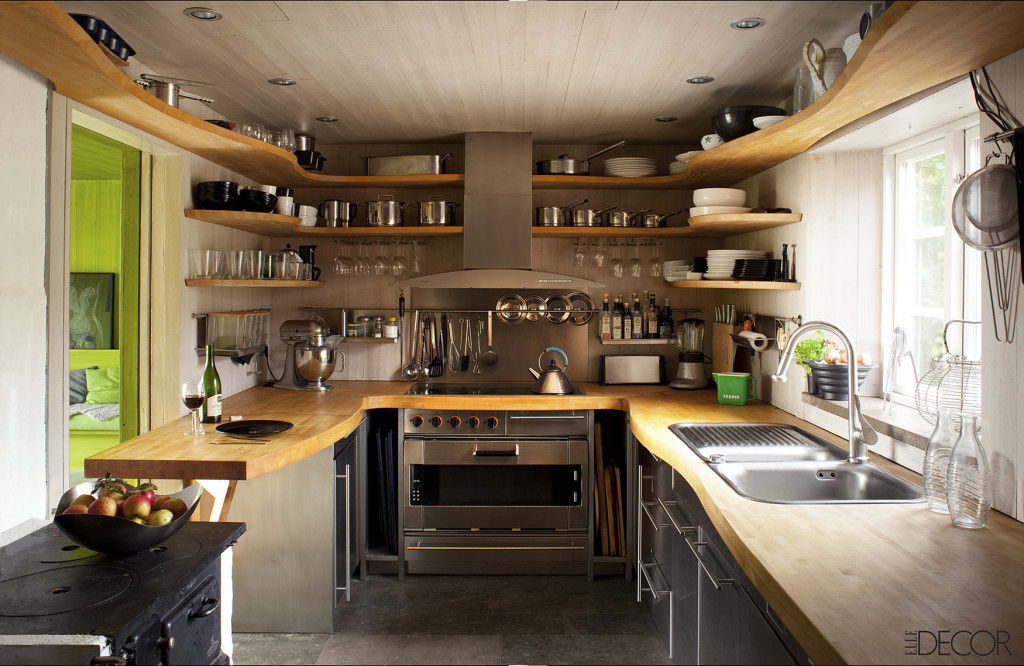 via elledecor.com
No one wants to feel cramped in small kitchen, and this is a tough battle to win. But one place to start is rethinking the upper cabinetry. Maintain an open feel by nixing the upper cabinets in favor of open shelving. Often used items are easy to reach and heirloom items can be displayed with pride.
Check out more images of open shelving in the kitchen!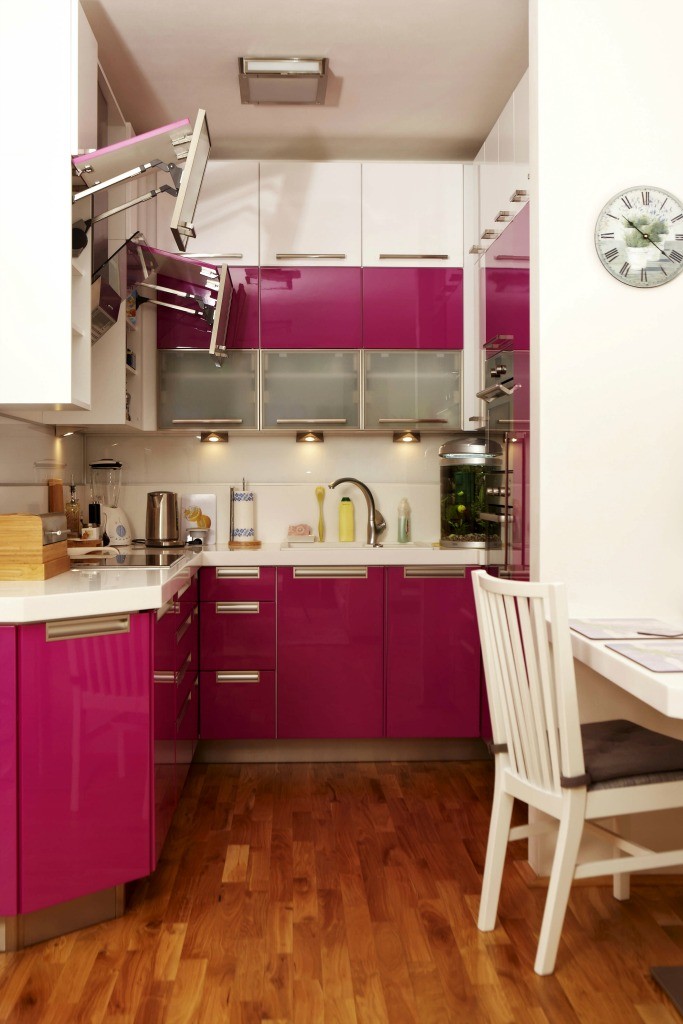 via homestratosphere.com
When you do opt for upper cabinets in a small space, make the items easy to access without closing off the entire upper half of the room every time you open a door. Lift-up cabinet doors are practical as well as sleek and contemporary.
A Small Kitchen Multi-Purpose Island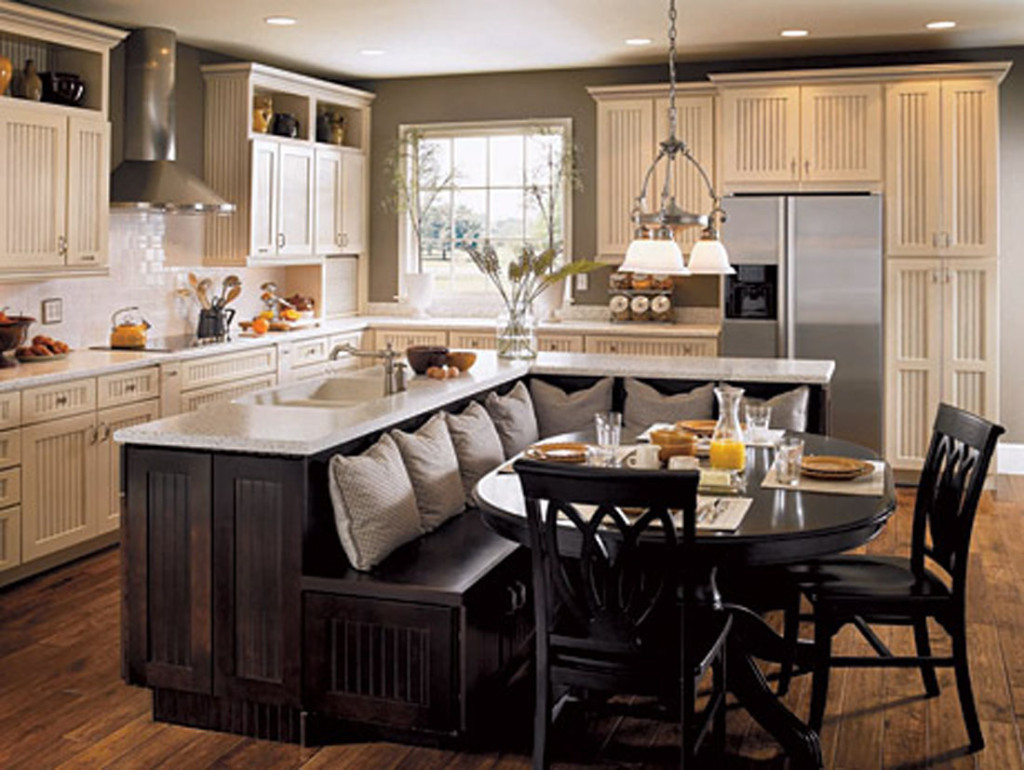 via simpty.com
It's not always a small kitchen that can be problematic. Sometimes it's the combination of kitchen and dining together that feels cramped. Create an island that doubles as the back of banquet seating to accommodate more people than simple stools.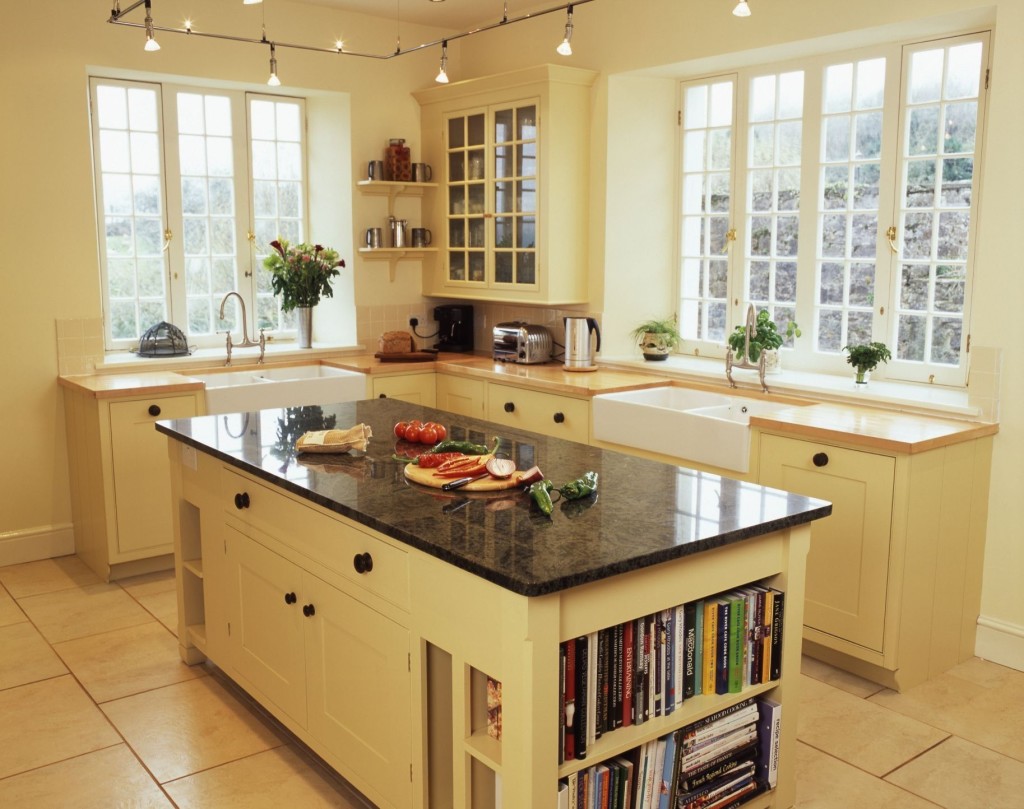 via usnow.org
When you have limited cabinet space, make the most of it by enclosing the everyday items you don't want guests to see while putting items such as cookbooks on display in a custom kitchen island with a built-in bookshelf. If you have a family that loves to cook — even in a tiny kitchen — consider two sinks even though it will eliminate some countertop space. You and the other chefs can spread out to prep and clean up, and the island will more than make up for what you've compromised.
Read another post on kitchen design for busy families.
Small Kitchen Creative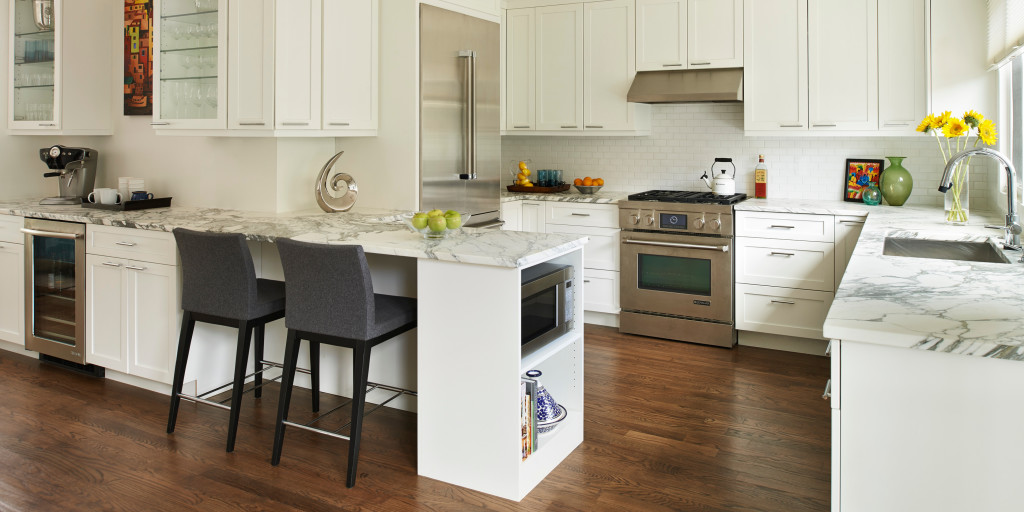 To save room in the kitchen, consider moving a drink or breakfast station to an adjoining space. A built-in, custom drink station holds glasses, cups and a mini-fridge. It's a great way to expand your food prep and dish storage capacity.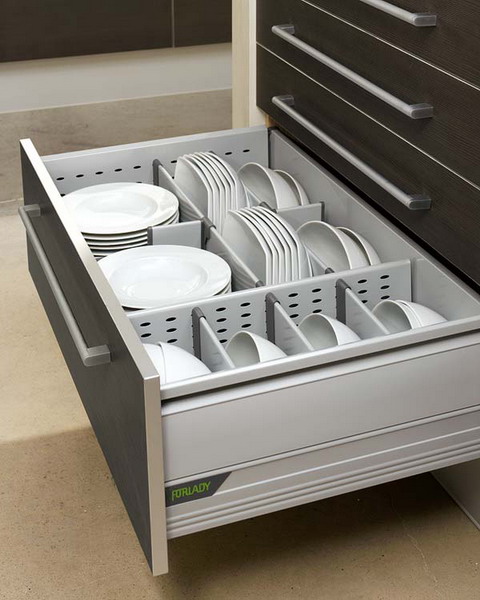 via shelterness.com
Reconsider the way you use your cabinetry. Deep drawers with customizable dividers are a great way to store dishes in base cabinets that might have once been big cavities where small dishes disappeared for years behind closed doors. Plus, the super organization ensures you'll fit more items and it's easy for small helpers to remember right where they go when they come out of the dishwasher.
Need help maximizing the beauty and functionality of your kitchen? Contact us today!