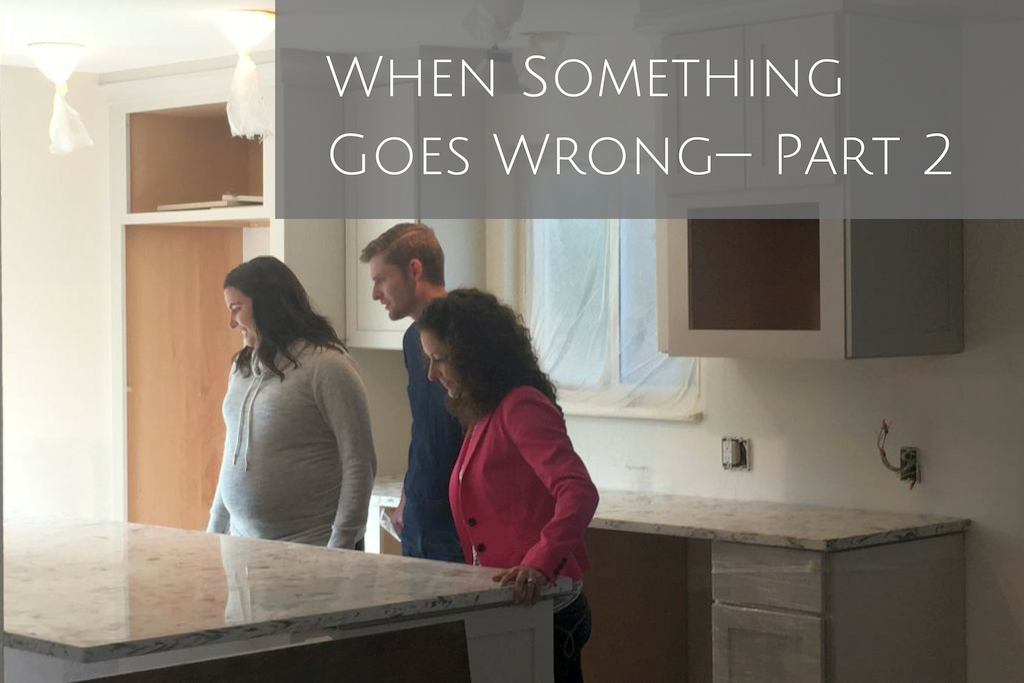 When Something Goes Wrong on a Project, Part 2
Behind the Scenes: What We Do When Something Goes Wrong On A Project – And It Will.

Part 2: Unforeseeable Problems
Last month I discussed the common problems on an interior design and remodeling project and how we anticipate and have developed plans to handle those. Read all about Part 1.
Today we're looking at the unexpected – and sometimes downright crazy – problems we encounter on jobs and what the Beautiful Habitat team does to handle those problems for our clients.
Construction surprises under the floor or behind the wall
Whenever there is a construction element to any project, we work hard to plan for what might be found behind the walls or under the flooring; we understand that there could be a vent pipe here, or an HVAC chase there. But sometimes the obstacles are unforeseeable.
One house in particular had fundamental construction flaws that significantly impacted the project timeline. We discovered the floor joists were not in the correct place on the main floor to support the second floor, and the resulting ceiling height varied by an inch from one corner of the room to another. The work we were doing involved installing a curbless shower by dropping the shower floor so you can walk right in. While our floor could be installed without addressing the ceiling support, that would NOT be the right thing to do. We stopped the work to get this corrected.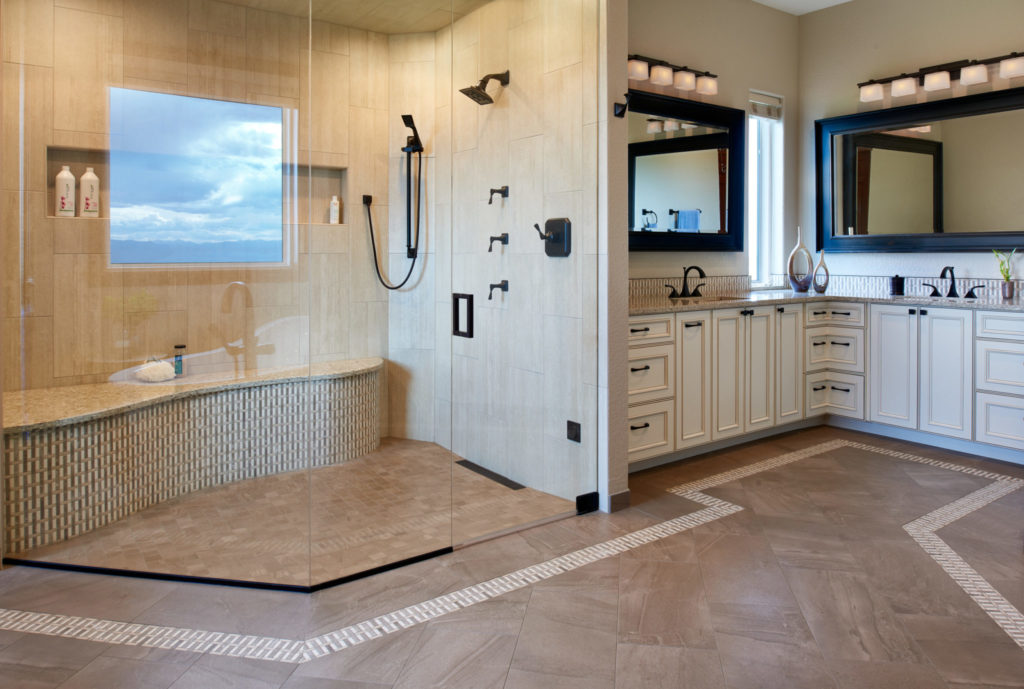 See this whole Master Bath Remodel
We proposed the options to the homeowners, and they chose to have an engineer come in and fix the joists, delaying our project by weeks. The results were slow but turned out beautifully, and it was the right thing to do. We now walk through every construction site with a general contractor or specific subcontractor early in the project looking for anything they may notice that I don't. Together, we develop a Plan B just in case there is something unexpected.
Misinterpreted instructions
On a rare occasion, even when we think we have communicated clearly, mistakes can still happen. On one home decorating project, it seemed the drawings for a custom drapery were clear when we sent them off to the sewing workroom. Instead, the ceiling height on our drawing was interpreted as the drapery height, so the drapes arrived six inches too long and had to be hemmed.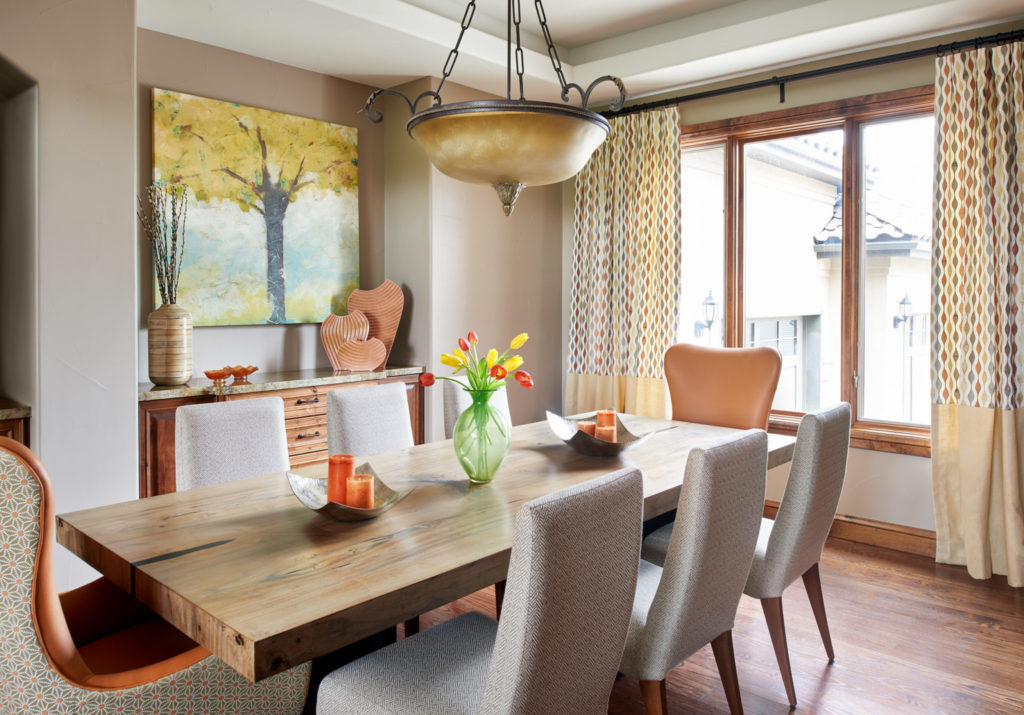 We learned from this situation and began sending the measurements in text format along with each drawing for additional clarification, illustrating our commitment to continuous improvement.
Accidents happen
One kitchen remodeling project involving natural stone went sideways when the large island piece broke in half during final installation. While this is a one-off accident, these things do occasionally take place. We advocated for our client in this unfortunate situation, getting the fabricator to set up and cut a temporary plywood top with kitchen sink and faucet so they could have a functioning kitchen during the week it took to fabricate another island top from the stone they had chosen.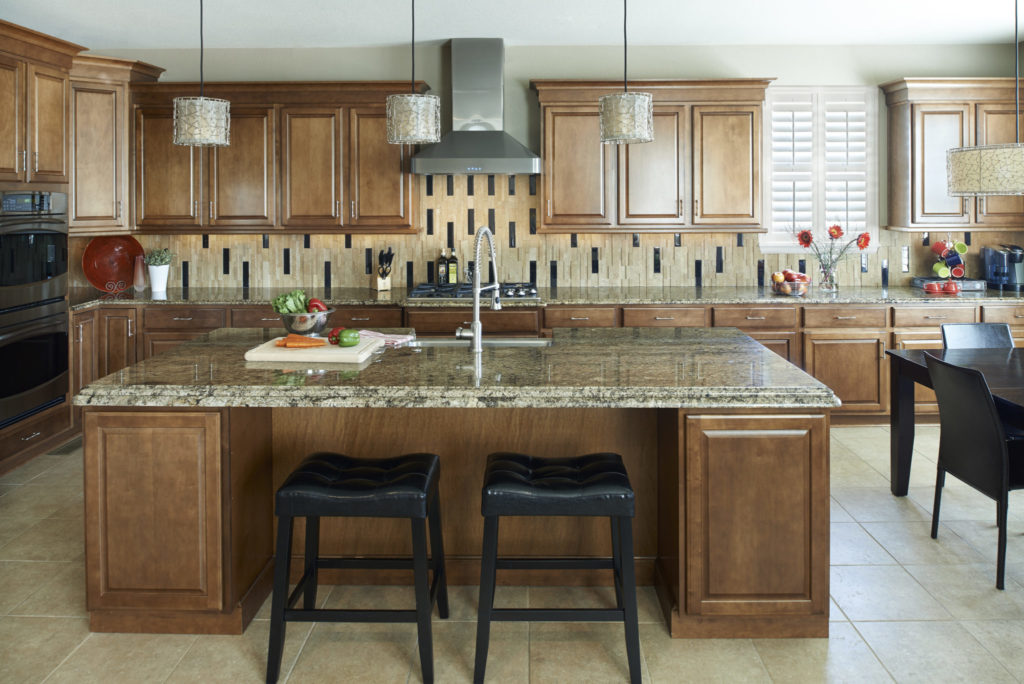 A dining room decorating project had been designed around a unique dining table. We ordered the table and waited 14 weeks for delivery only to have the piece dropped off a forklift and shatter as it arrived in a warehouse. This particular table had been discontinued and there was no stock available. The manufacturer offered a refund, but we had designed the dining room around it and it would have been difficult for another table to fit into our interior design plan.
Being the advocate for my client and unwilling to take "no" for an answer, I worked with the sales representative to check every vendor in the US and found one last floor model available. They touched up the floor model to new condition, and our room came together perfectly after creativity and persistence showed us the way to achieving results for that client.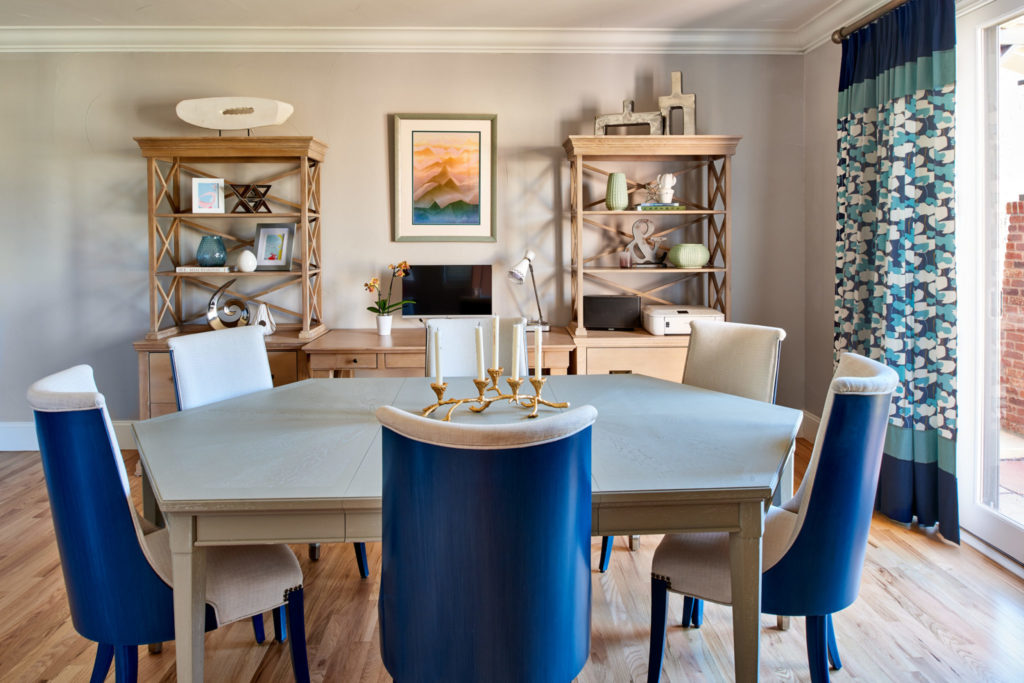 Removing the burden
Whenever a problem occurs, the ideal solution should involve getting something replaced or repaired to the new condition we expect. Occasionally this is harder than expected, but we tirelessly push for this outcome. Those clients who work with us at the full-service level have added confidence knowing we will be there through design planning and implementation, advocating for them throughout. They haven't just bought our time to complete these services, but rather the peace of mind knowing they won't have to spend their precious time on these problems. And the problems are inevitable.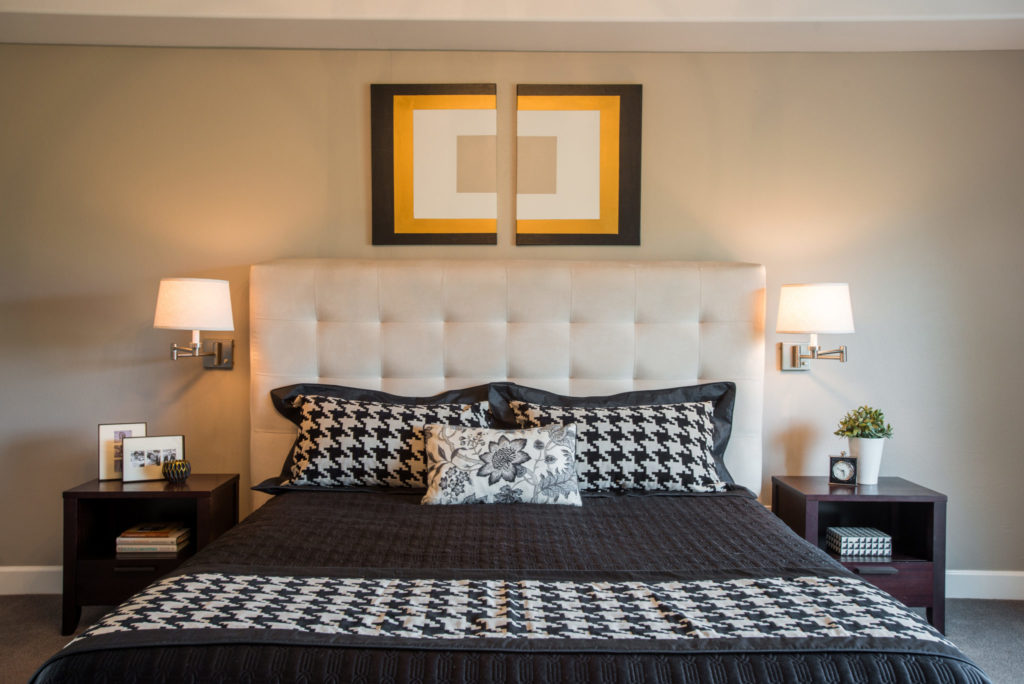 Ready to hire me to solve the problems for you?  Schedule a Chat with me today!
Did you miss Part 1 of this Behind the Scenes Series? Read Part 1: The Anticipated Problems
Want to know more about how we communicate with clients and manage interior design projects? Read: How We Communicate With Client and Why It Matters.