How We Communicate with Clients and Why It Matters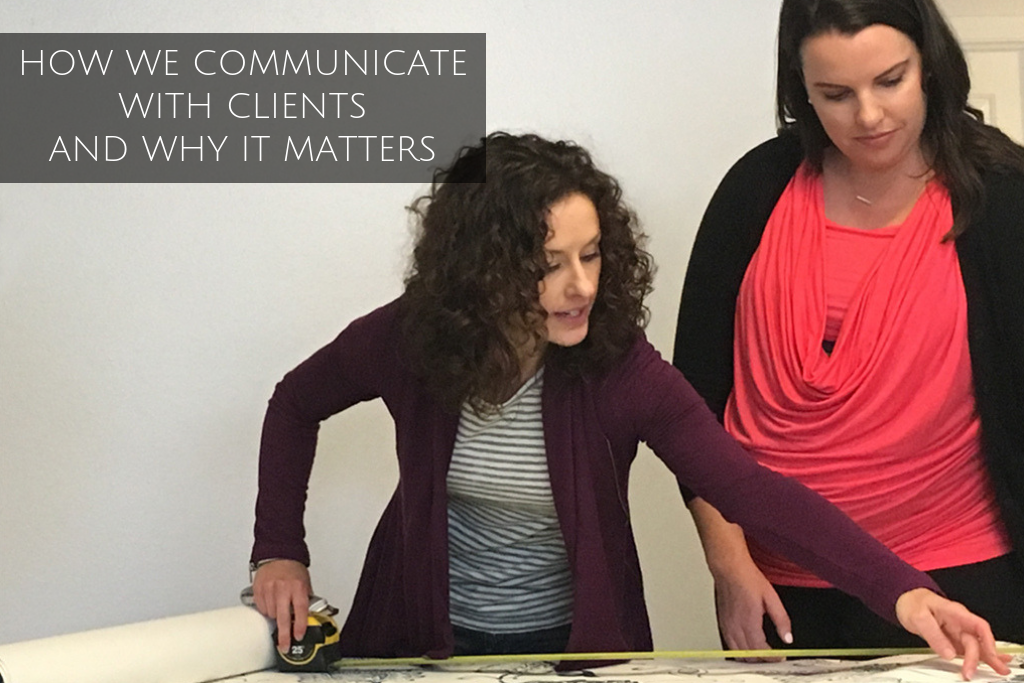 Great Experiences are Often Rooted in Good Communication
Anyone who has worked with me as an interior designer knows clear and consistent communication is something I take seriously. In fact, I believe most problems can be prevented by communicating early and often, so I wanted to take a moment here on the blog to peel back the curtain for a behind-the-scenes look at our approach and how it creates a better experience for clients.
In my own experience as a customer or client of others, I find when I am frustrated or concerned it is usually related to not knowing what is happening or what to expect.
I frequently ask myself how I can make the experience for my clients better so they never have to experience frustration or concern. They have chosen to hire an interior designer to simplify and take the stress out of updating their home. Lack of clarity surrounding the project just adds stress to something that should be enjoyable and stress-free.
Our Process is Built Around Communication

Each full-service Beautiful Habitat design project follows our Satisfaction by Design system, 15-20 distinct steps grouped into four project phases. During the initiation phase, we have an initial consultation and pull together the contract particulars.
The research, design and presentation phase includes on-site measurements, the creation of 3D renderings, sourcing goods and materials and procuring estimates. This phase culminates in a presentation of our estimates and full design plan. After everything is approved, we move forward with the procurement phase, then execution.
This includes purchasing, budget management, construction and installation, and finally the client reveal and resolution of any deficiencies. Every step of the way, my team and I make sure everyone is on the same page through the following clear and consistent communication practices:
Weekly Updates
A key component to our communication approach is the weekly status report. This document includes what we have accomplished that week, our priorities for the upcoming week, and any pending or outstanding items or meetings.
This is especially important for clients during the early design phases when we're creating the design plan, but they haven't seen a tangible design or any products yet. The weekly report allows clients to  see all the progress being made on their behalf, whether that be visiting showrooms, collecting fabric samples, or checking stock on a specific flooring material.
When a project moves into implementation, we continue these weekly reports and add the status of each individual product, including shipment status, to keep everyone updated and to monitor whether we are on track for our estimated installation dates.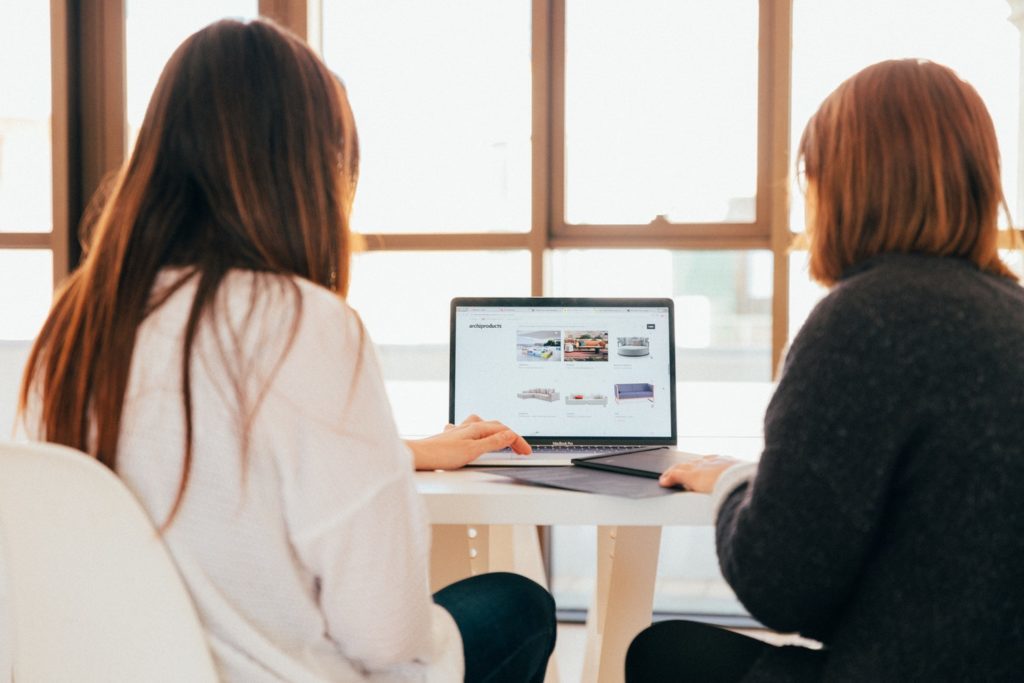 Any project with a construction phase involves a pre-construction walk-through with contractors to make sure they understand all the plans and to answer any questions they have or challenges they see in the plans that we may not have seen.
We also facilitate a meeting to cover ground rules, such as access to the home, how it will be locked at night, where tools will be stored, trash issues, parking and more. Setting these expectations up front helps avoid conflict later, and many clients don't think to cover these items since they don't do construction projects frequently.
During the construction support phase, I schedule a standing weekly onsite meeting with the homeowner and the contractor to discuss status and look ahead at what is going to happen next week. For instance, if an electrician is scheduled to work in the home, I make sure they have a copy of the lighting plan in advance and all questions are answered to avoid confusion or last-minute scrambling.
After each weekly meeting, we provide a meeting recap and site visit report. This reiterates the discussion and decisions made at the meeting to clearly outline each of our next steps.
Visual Communication
As a designer, I can visualize the completed look of a space based on a couple of samples, but that's my job. Most clients don't have this specific skill, so they can't picture the impact a 3-inch by 3-inch fabric sample will have when multiplied in the room. That's the primary reason they chose to hire us. For this reason, we incorporate visual communication into all of our presentations.
We use drawings with three-dimensional images of all the recommended pieces and materials for the room to give an accurate representation of what the space will look like, helping clients gain confidence they're going to love the outcome.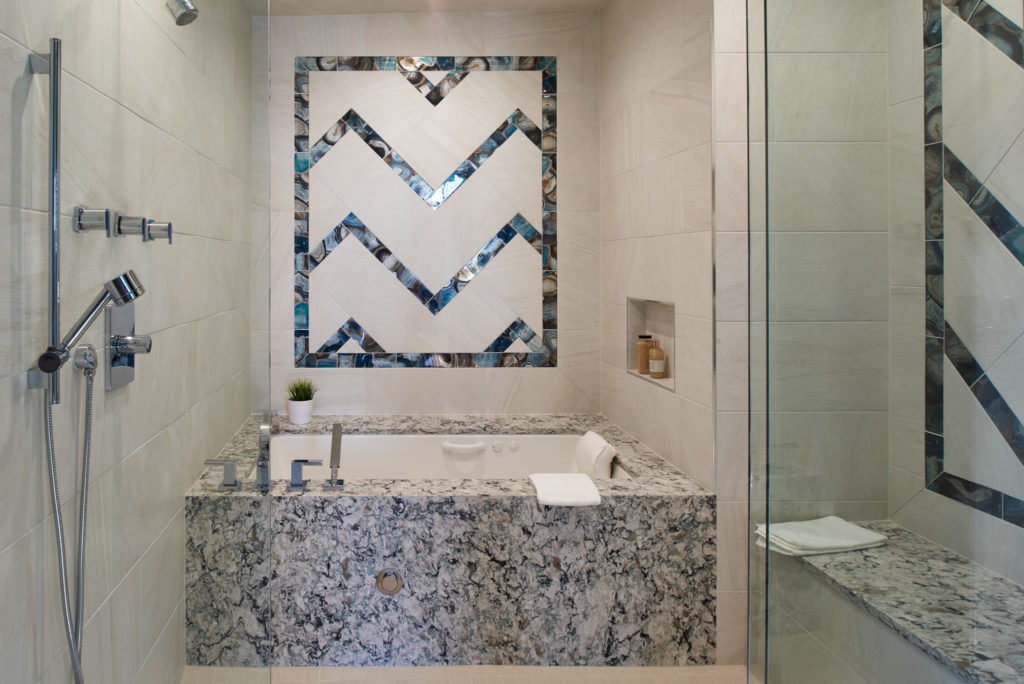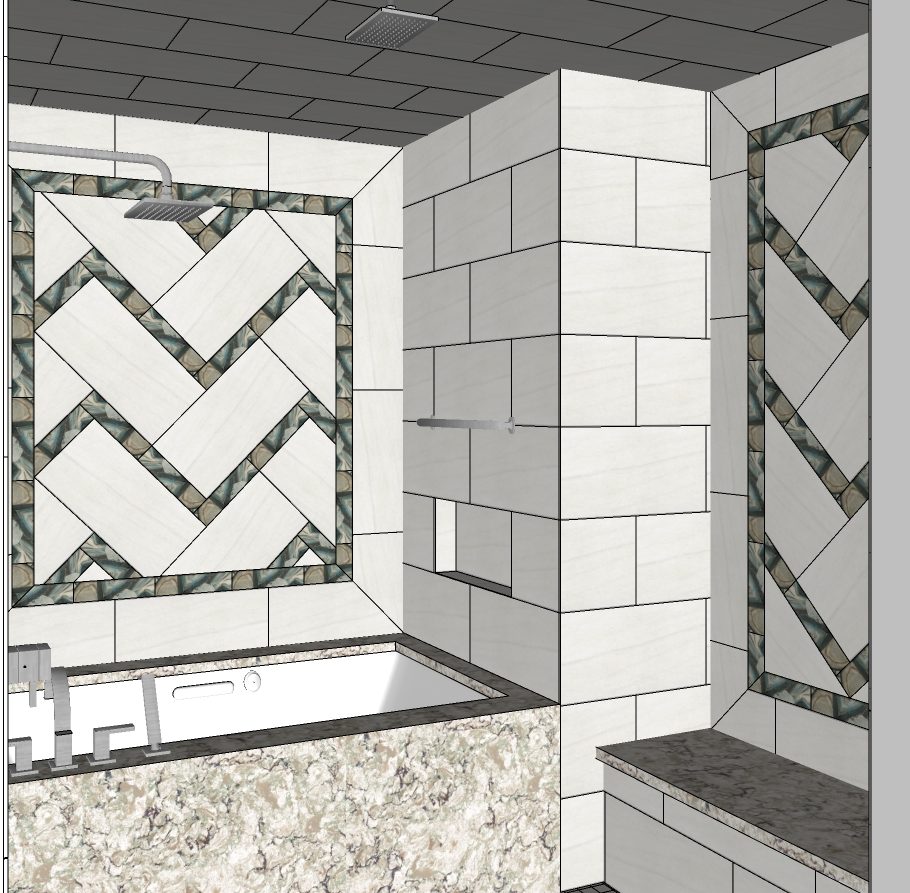 We work in a tactile industry where seeing, touching and feeling the materials is important, so we always carry the physical material samples as well when presenting client drawings.
Long-Term Commitment
We use a project management system for interior design called Studio Designer and provide clients access to this portal so they can see status information as well. The system also functions as an excellent way to keep digital copies of product warranties or to access product details should you wish to reorder or purchase additional items after the project is complete.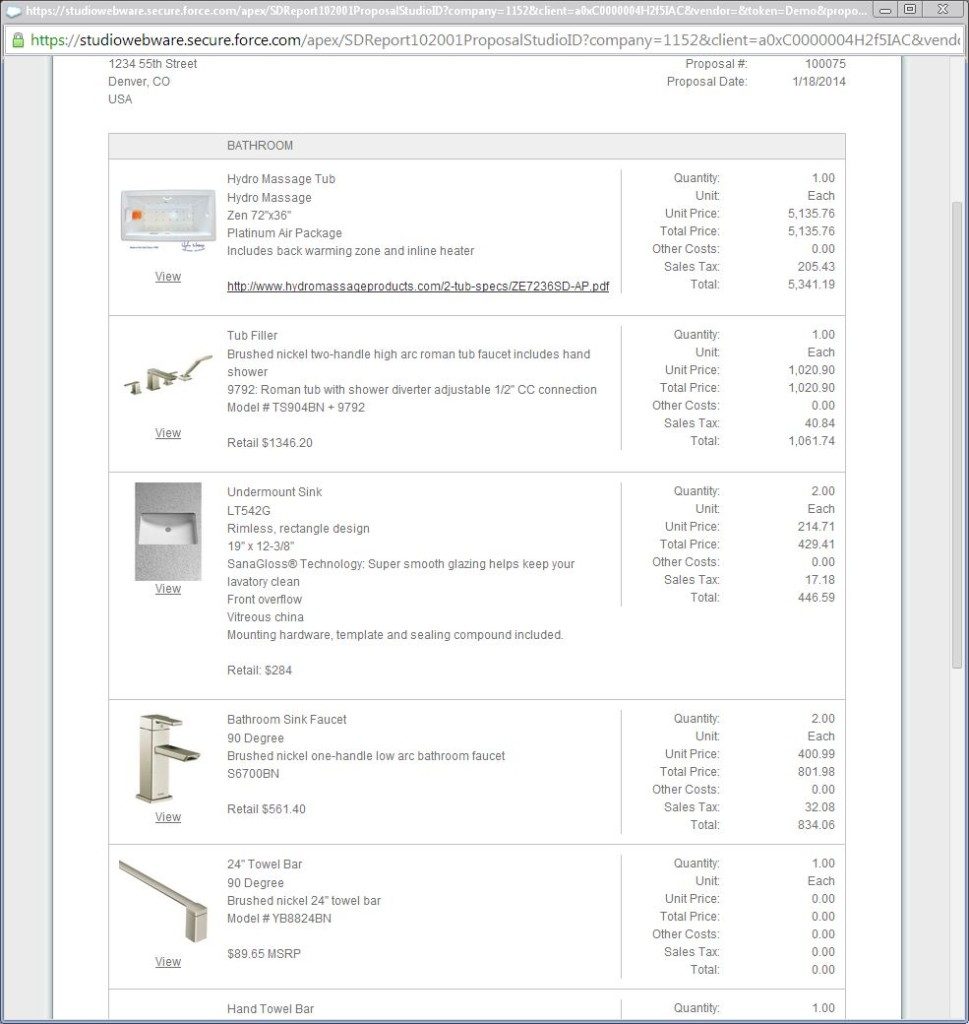 For those who prefer tangible materials, we also compile a comprehensive binder containing hard copies of all project and product information, including plans and drawings, detailed product warranty and care instructions.
When you choose to work with Beautiful Habitat, you're not just buying design ideas. I am committed to thorough and consistent communication throughout your project, partnering with you to elevate the level of service you receive. We're here to make your interior design project easier and enjoyable.
Ready to get started on your interior decorating project? Schedule a Call to get your project started!