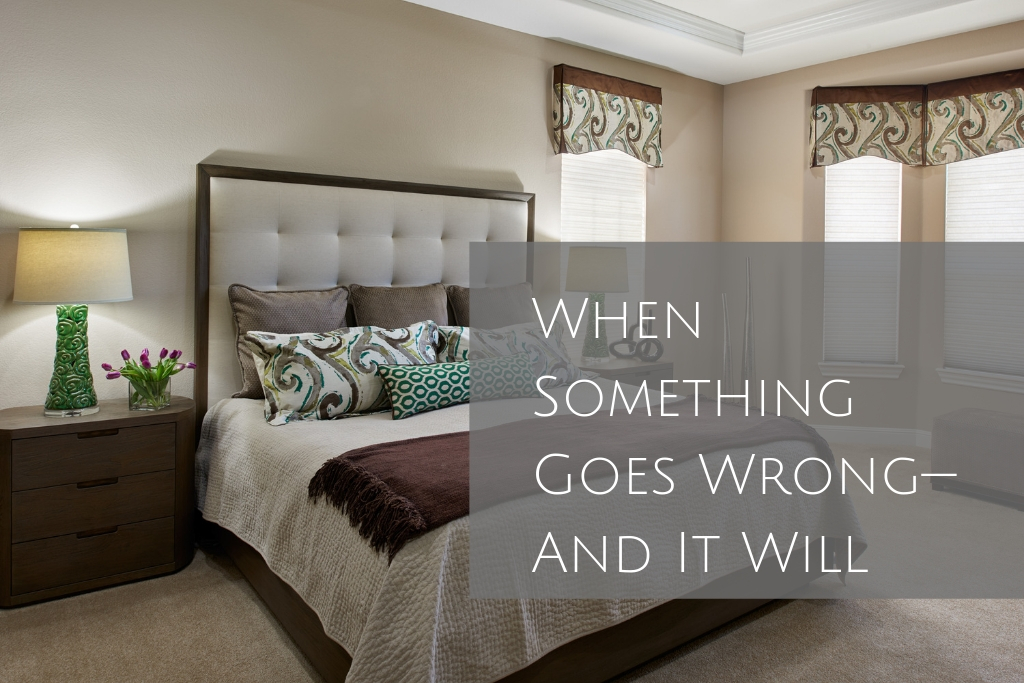 When Something Goes Wrong on a Project, Part 1
Behind the Scenes: What We Do When Something Goes Wrong—And It Will

Part 1: The Anticipated Problems
When it comes to home remodeling and interior design projects, the question isn't whether something will go wrong, but rather what and when. Projects of all sizes and scope can—and usually do!—have problems. At Beautiful Habitat, we have seen all manner of surprises and have helped clients resolve issues large and small. Further, our commitment to clear and consistent communication helps prevent problems and keeps them from going unchecked or compounding when they do occur. I wanted to use today's post to discuss how this expertise around problem solving adds value to each project and creates a better experience for clients.
Freight damage
The most common issue we see in interior design projects is freight damage ranging from scratches on a wood table to punctures in upholstery or worse. Occasionally, a chair or bench arrives at the warehouse with legs broken off or a glass vase is shattered. We continually update our processes to account for these types of issues. All products for our projects are shipped to a receiving and delivery warehouse in Denver where items are opened and inspected. If damage has occurred, the warehouse notifies us and files a claim with the manufacturer, getting the item fixed or replaced before delivering it to our client.
See this Home Decorating Project by Beautiful Habitat 
We expect every product to be in new condition when delivered to the client. Period. However, since we are all human, damage may be missed or the inspector may not have the detailed eye to meet our standards. When we do have a problem or if the damage is caught late in the process, it may cause a delay in our project timeline, and this is where our communication plan comes into play. Before I alert the client, I am sure to have one or more solutions to offer so they can decide the best route forward, whether that is delaying installation to wait for the replacement or moving forward without that piece.
Schedule a Consultation Today
One unfortunate example of freight issues involves red velvet chairs. Most of the furniture we receive is packaged well, but someone was too aggressive in shrink-wrapping and some plastic melted to the velvet arm of one chair. We had custom-ordered the red velvet fabric from a textile company and shipped it to the furniture manufacturer to upholster the custom frame. By the time the plastic melted onto this beautiful velvet and it was discovered, eight weeks had passed. We had to go back to the fabric company and make sure the replacement velvet would come from the same dye lot so it would be sure to match the rest of the chair. After rush-shipping one yard of repair fabric, our Denver warehouse was able to use a local upholsterer to repair the arm. Our claims process ensures our client isn't billed amounts for which they aren't responsible, so we worked with the furniture maker on this repair payment since it was their mistake to begin with.
Good condition, wrong item
Sometimes everything arrives in great condition but it includes an incorrect item, such as the wrong style or color. On one project, we ordered a blue and white area rug only to find a brown and white rug delivered to the client's home on installation day. Wherever there are humans involved, mistakes can happen. In this instance, someone had simply punched in the wrong item number when placing the order, so the wrong rug had been inspected (and passed) upon arrival and sat in our warehouse for three weeks unnoticed. This error cost us the opportunity to make it right before installation, but was resolved in the end.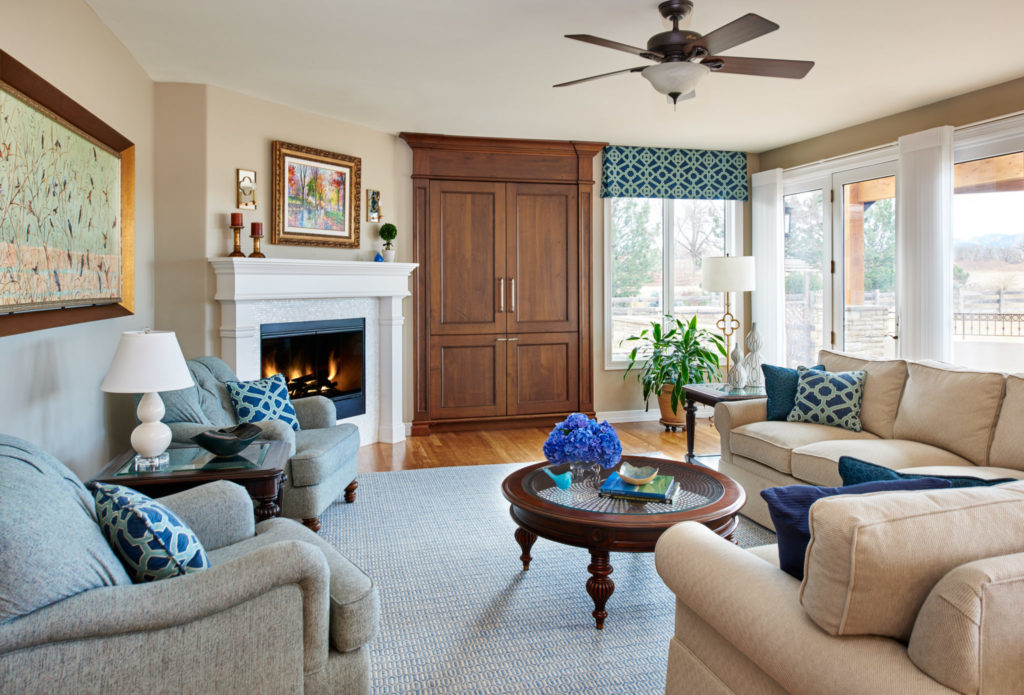 See this Beautiful Habitat Project
Since then, we have improved our process to include photos with every receiving report we send to our warehouse so that inspectors will know exactly what they should expect each piece to look like and can catch this type of error earlier. Likewise, they now send us photos of the pieces that arrive.
Check in for Part 2 where I'll be covering some of the unexpected problems; the things you just can plan for and discuss what we do to resolve those for our clients.
Ready to hire me to solve the problems for you?  Schedule a Chat with me today!