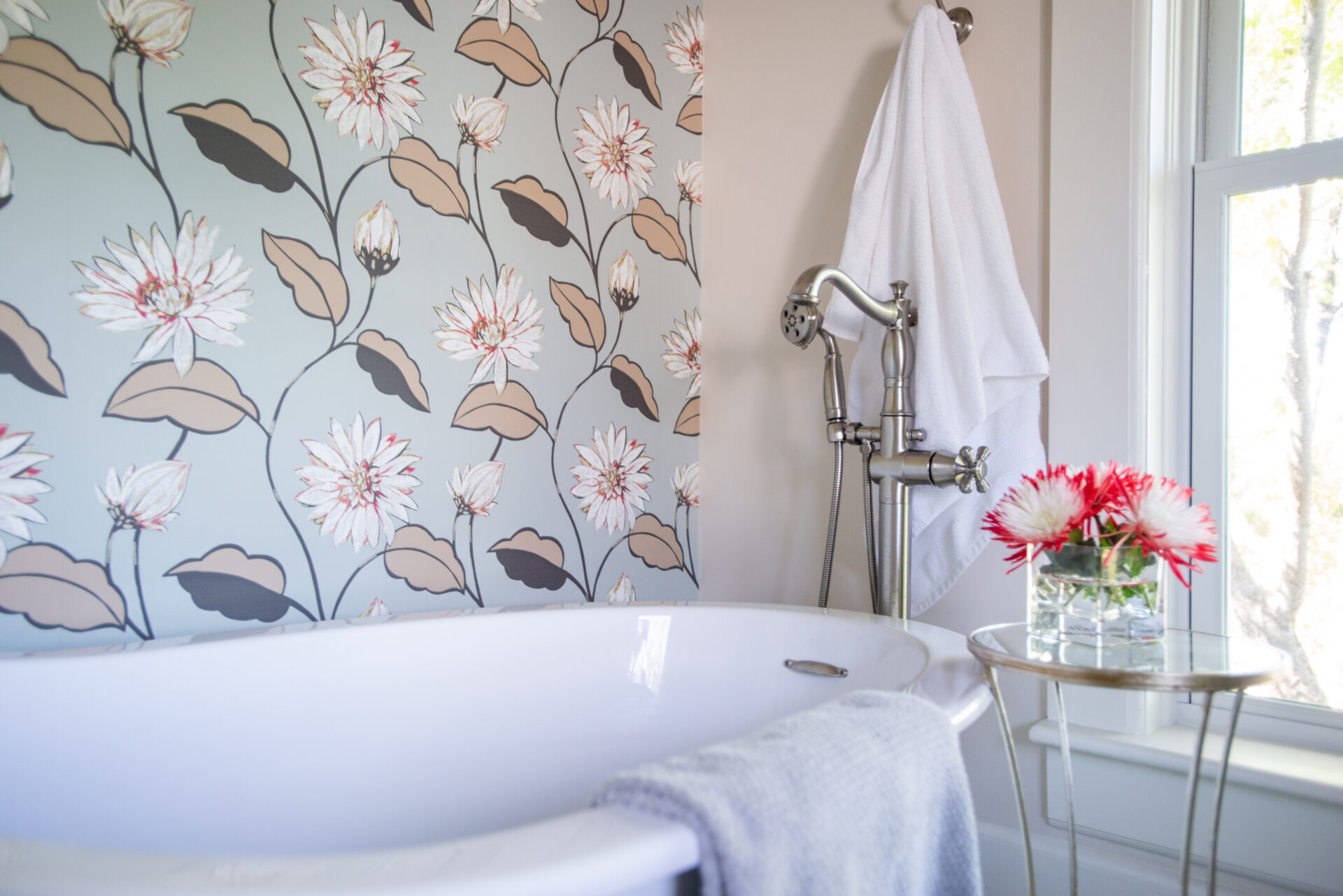 Traditional Bathroom Design B&A
This bathroom remodel was part of the entire renovation of an 1890's Prairie style home. Prior to the renovation, the second floor had one three-piece bathroom and four bedrooms. The clients desired a larger, functional and luxurious bathroom, while maintaining the historic and traditional feel of the home.
To achieve this major expansion, the Interior Design plan took one of the four bedrooms; a portion of the room became the stairs to the new third floor. The rest of the bedroom was combined with the old bathroom for this large bathroom retreat.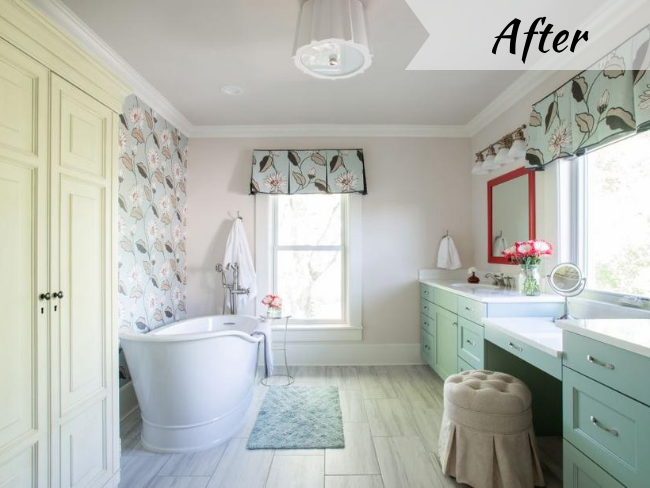 Built in the 1890's and last updated in the 1960's, this home required a complete overhaul of electrical, plumbing and HVAC systems as well as insulation.
Another design challenge included the need to preserve the existing window locations, sizes and trim. To achieve this, the bath tub was located to take advantage of the views from the tall window, while a vanity makeup area was placed under the shorter window.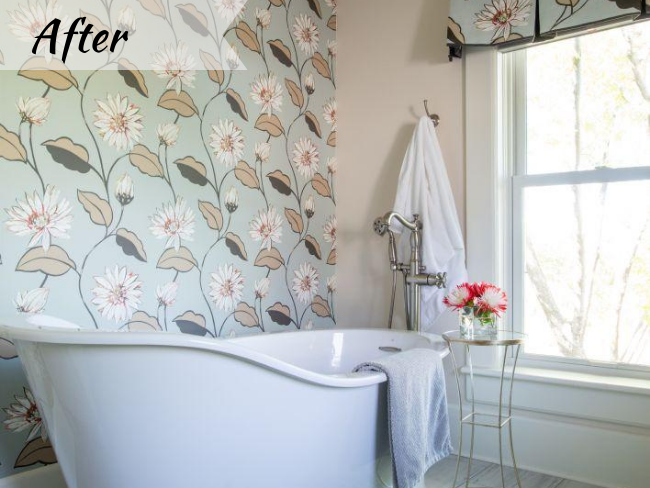 The new vanity now features double sinks, vast storage and a makeup area at the window. The free-standing slipper tub is traditional in design and comfortable for taking in the mountain views.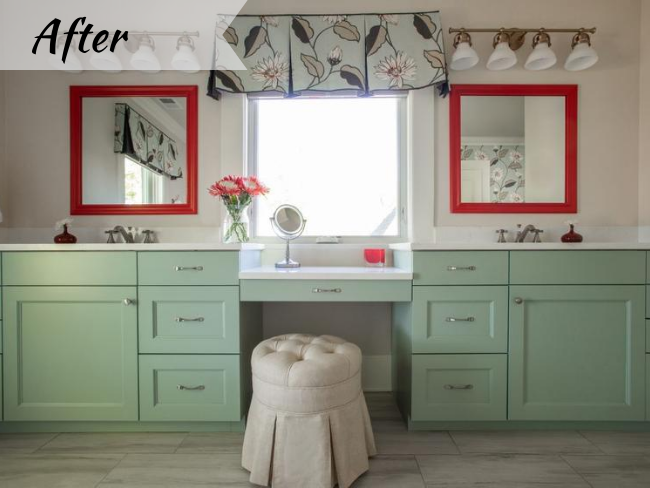 A new spacious shower and WC fills the entire footprint of the previous bathroom. The shower design includes a bench seat with handheld sprayer, recessed storage, and focal design of decorative sea glass and marble tiles.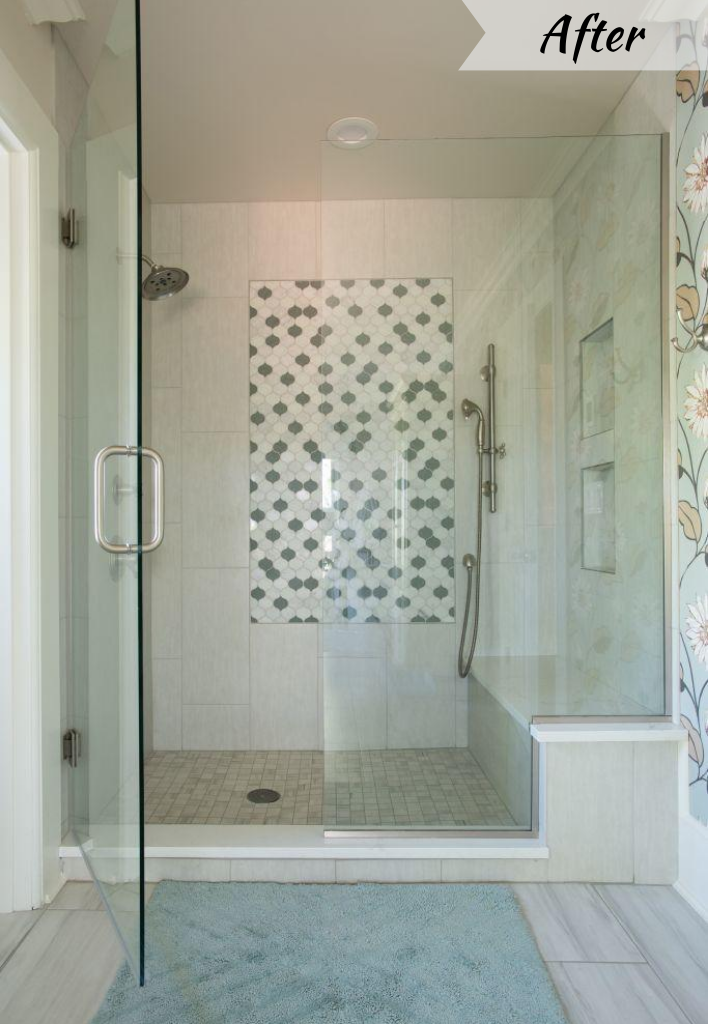 The show stopper of the design is the large-scale floral wallpaper with matching window valances. To add fun, color, and personality, the Beautiful Habitat team matched the custom cabinets to the blue-green colors from the wallpaper and valances. We then pulled the red accent from the flowers to the mirrors.
To maintain the traditional design and original farmhouse character, the designer recommended an armoire instead of a built-in cabinet for extra storage.


To see this full project, check out the project portfolio 1890's Farmhouse Full Remodel & Attic Addition
For more Bathroom Design Inspiration
Let's Talk About Your Project