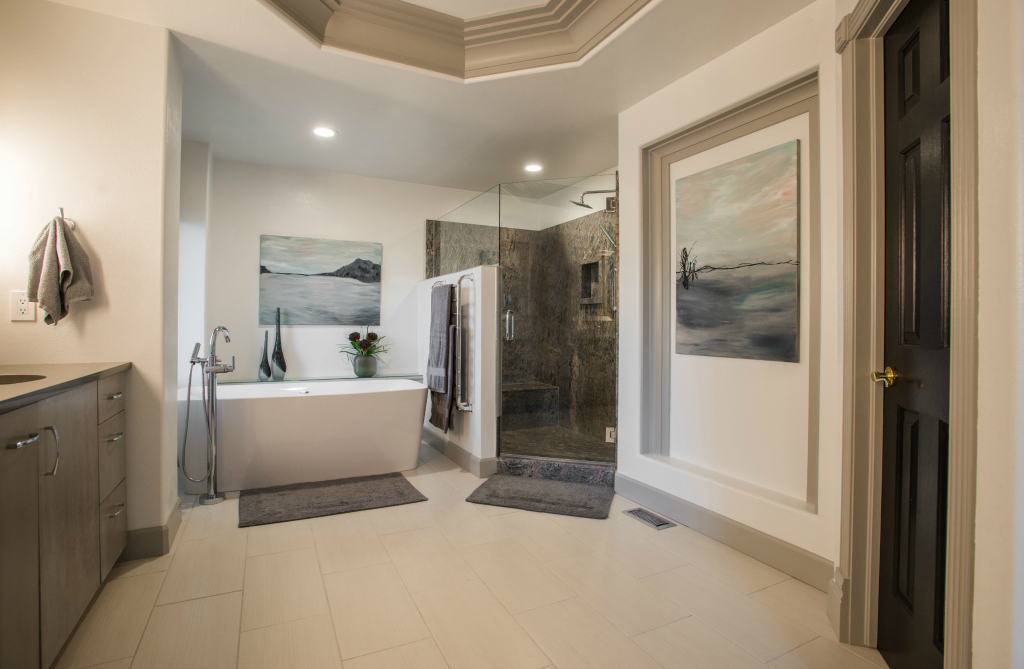 3 Master Bathroom Design Ideas You'll Love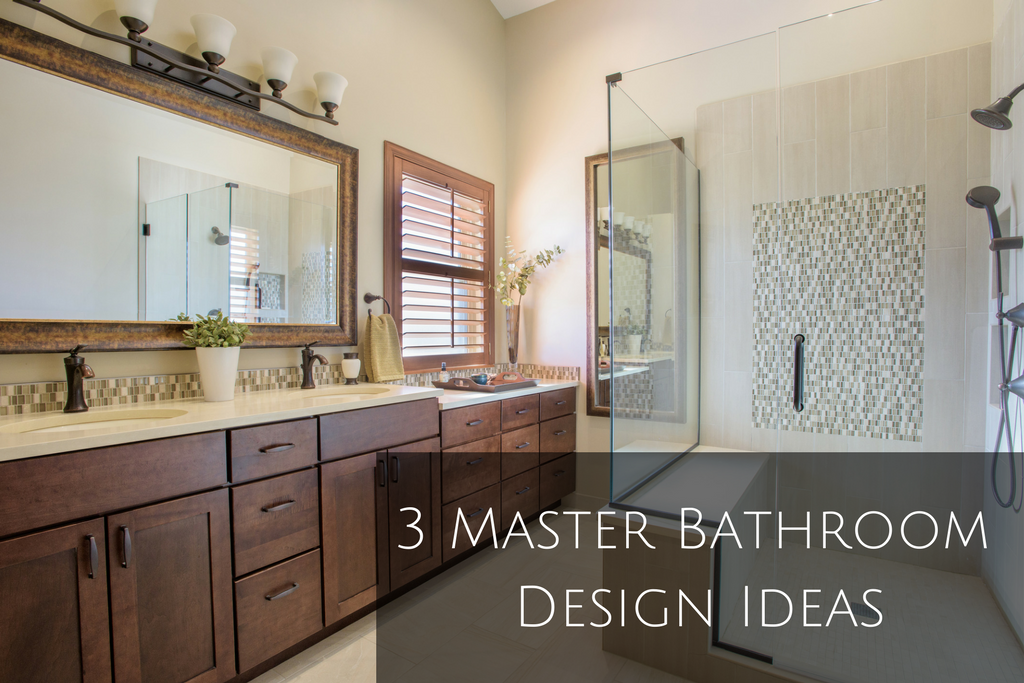 A master bathroom can act as a sanctuary for relaxation and comfort. We use them every day, yet many of us underestimate the importance of this space and don't give it the design attention it deserves. These master bathroom design ideas range from clean and simple to elaborate and traditional to something in between, and there are abundant style choices and myriad material options to consider. The details transform the mundane into a magical refreshing — even spa-like — space that should match the flavor of the master suite and the rest of the home. Beautiful Habitat designs award winning bathrooms. Let's look at three design styles and some examples of each.
Modern
In modern master bathroom design, simplicity and balance are key. The style uses minimal colors; simple, clean lines; and geometric shapes and patterns. It also takes a minimalist approach to accessorizing, using built-in cabinets to hide toiletries and clutter. Symmetry is employed in the strategic placement of fixtures and artwork. Add organic material in the form of a live plant or tree to bring the outdoors in and consider incorporating as much natural light as possible. Be sure any added light fixtures fit the elegant and geometric design approach.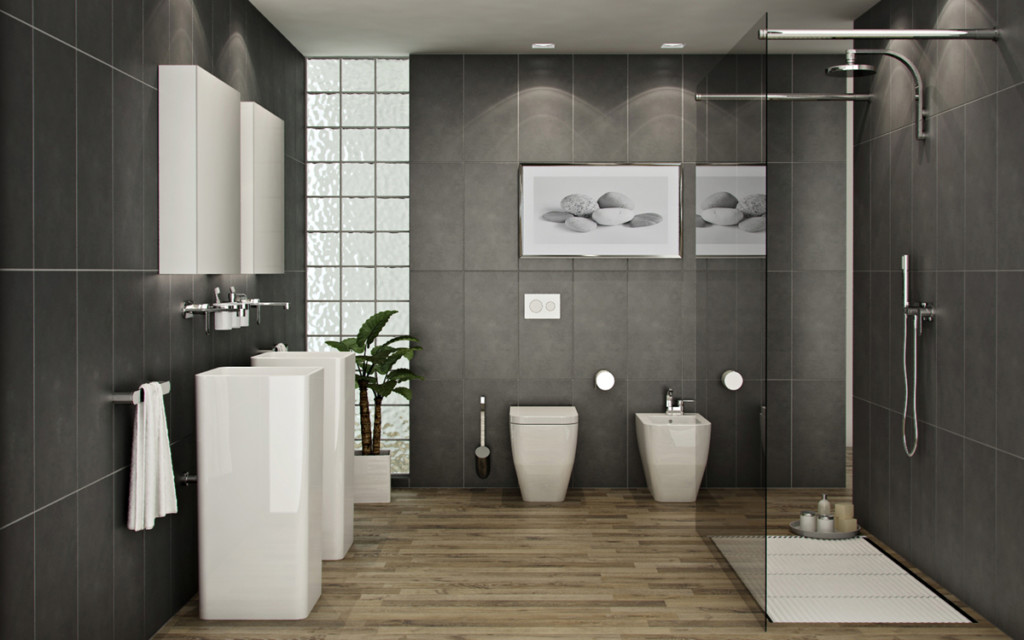 modern-homedesign.com
This modern bathroom creates a simple, clean feeling with minimal color and lots of symmetry. The gray and white color scheme is softened with natural wood flooring, and large ceramic tiles on the wall add geometric lines and a hint of the unexpected. A small tree in the corner adds a bit of nature and the only color in the room.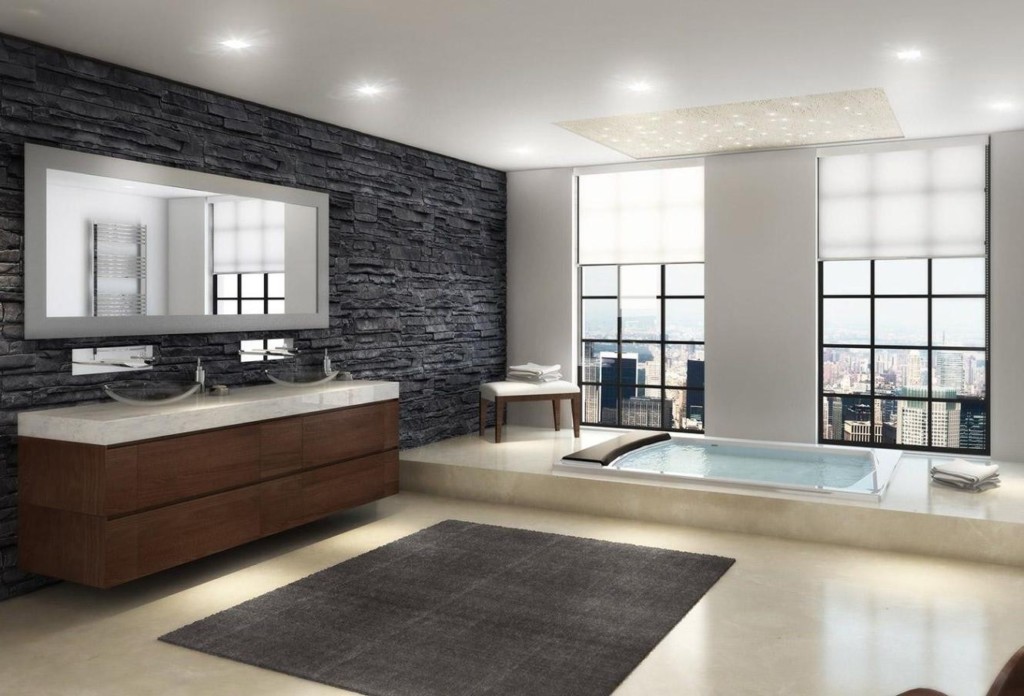 orchidlagoon.com
Texture rules in this bath design with a rugged monochrome stone wall and matching wool rug. Symmetry and geometric shapes define this modern master bathroom design while the beautiful dark wood vanity and stool add a natural touch and the light flooring brightens the room and softens the stone.
See additional master bathroom photos for more inspiration.
Traditional
Traditional style skips trendy colors and bold patterns in favor of elegant hues and classic touches from the 18th and 19th centuries. Often luxurious, comforting and inviting, a traditional bathroom may include marble, porcelain and restful color palettes of peaches, greens and tans. English and French styles are common and include unfussy florals, paisley, tassels and fringe.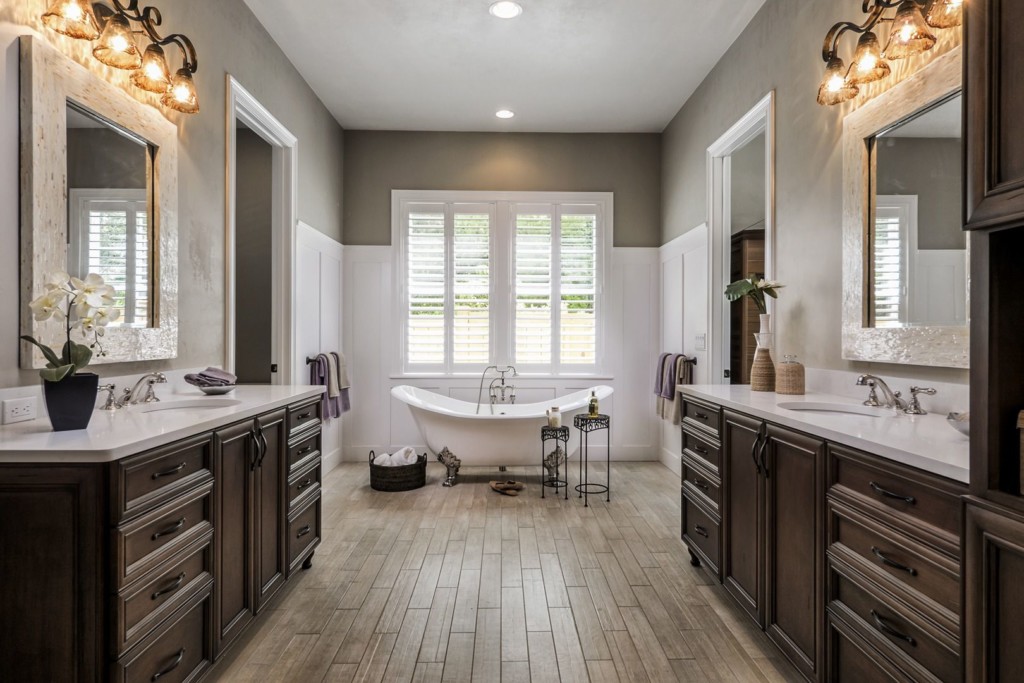 homepimpa.website
This traditional bathroom incorporates elegant dark wood cabinets and luxurious mossy green colors offset by the white wainscoting. The natural wood flooring and clawfoot tub lend a sophisticated farmhouse touch.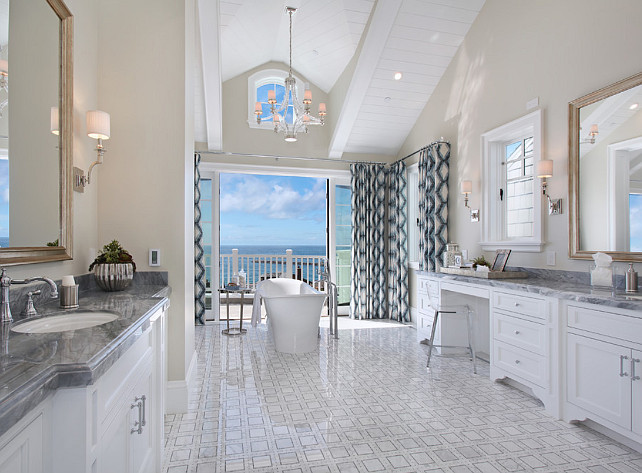 homebunch.com
Gleaming white floors give an unapologetic spa feel to this bright traditional bathroom. Marble counters dress it up further and coordinate perfectly with the classic blue and white diamond pattern drapery.
Transitional
Transitional style is somewhere between traditional and contemporary, pulling some of the best of both styles to create a timeless and updated look. It puts a new twist on old favorites, using simple yet sophisticated furniture lines, muted colors, straight and rounded profiles and carefully selected accessories to maintain a serene atmosphere. Fabrics may include graphic patterns, but the style is marked by a lack of ornamentation to keep the overall look simple.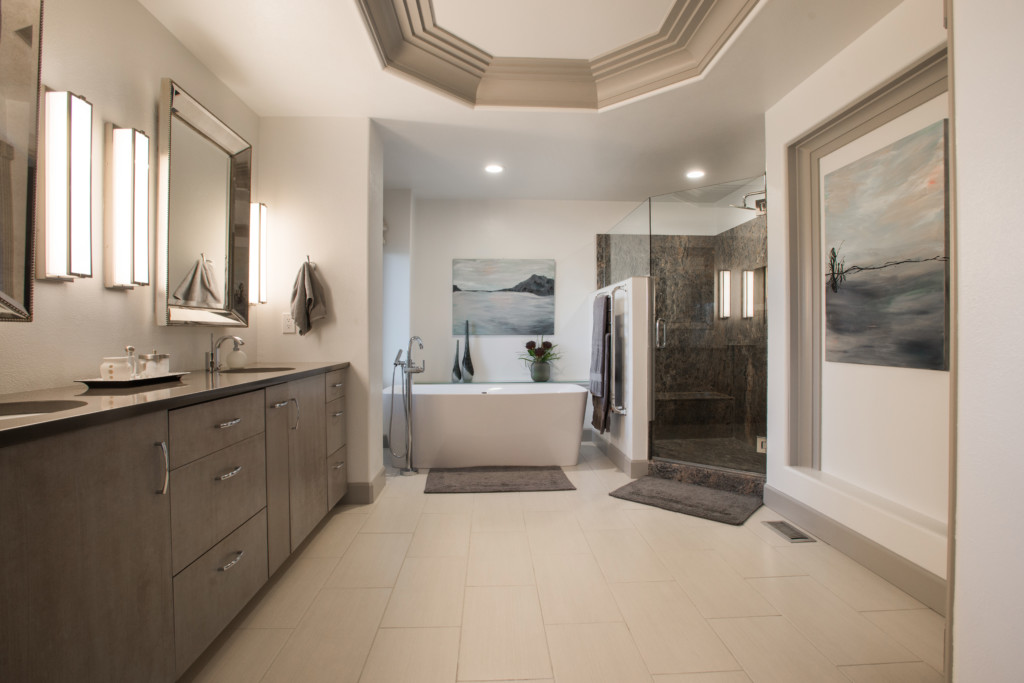 See this entire Beautiful Habitat project.
A palette of vanilla, gray and charcoal set a relaxing mood in this transitional master bath. The octagonal recessed ceiling features beautiful moulding to bring the eyes up and add interest to the space. Matching moulding on the wall creates a natural frame around the serene fine art painting.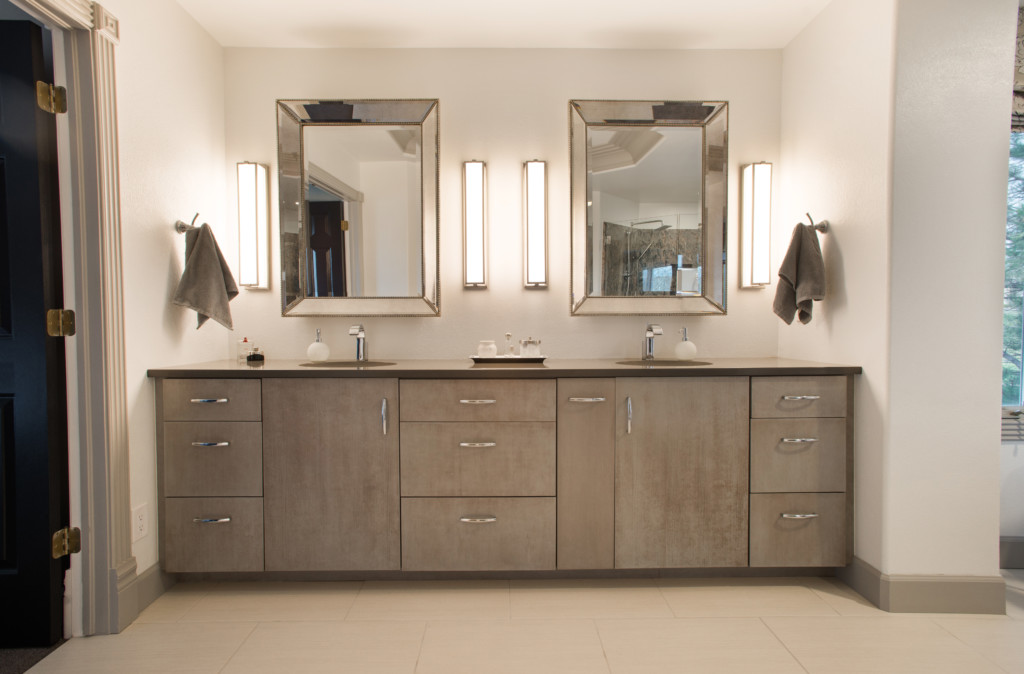 Beautiful Habitat
Earthy gray and vanilla hues continue at the symmetrical and tranquil vanity. Matching beveled mirrors are traditional, but balances with the clean, modern lines of the faucets and sconces, Four vertical sconces set the area aglow and  provide the perfect light for daily grooming.
Whether you prefer the clean, geometric lines of a modern bathroom or the luxurious and sophisticated traditional look, there is a bathroom design just right for you and your home. If your master bath is needs a facelift, we can help put together the perfect look to make your bathroom a peaceful place to relax and unwind. Give us a call today!