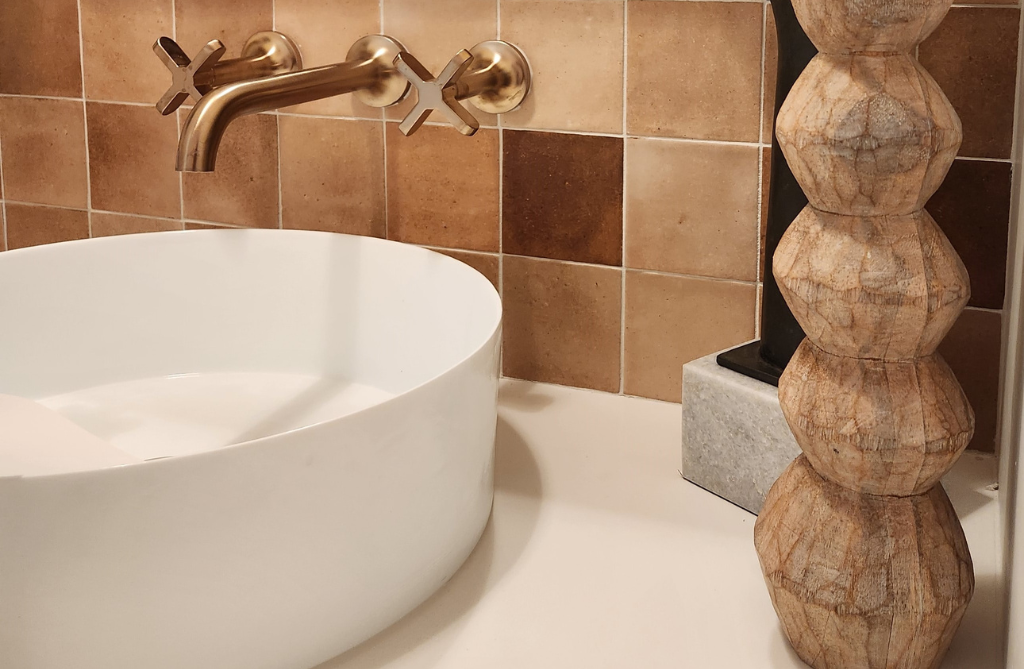 Denver Life Showhouse Reveal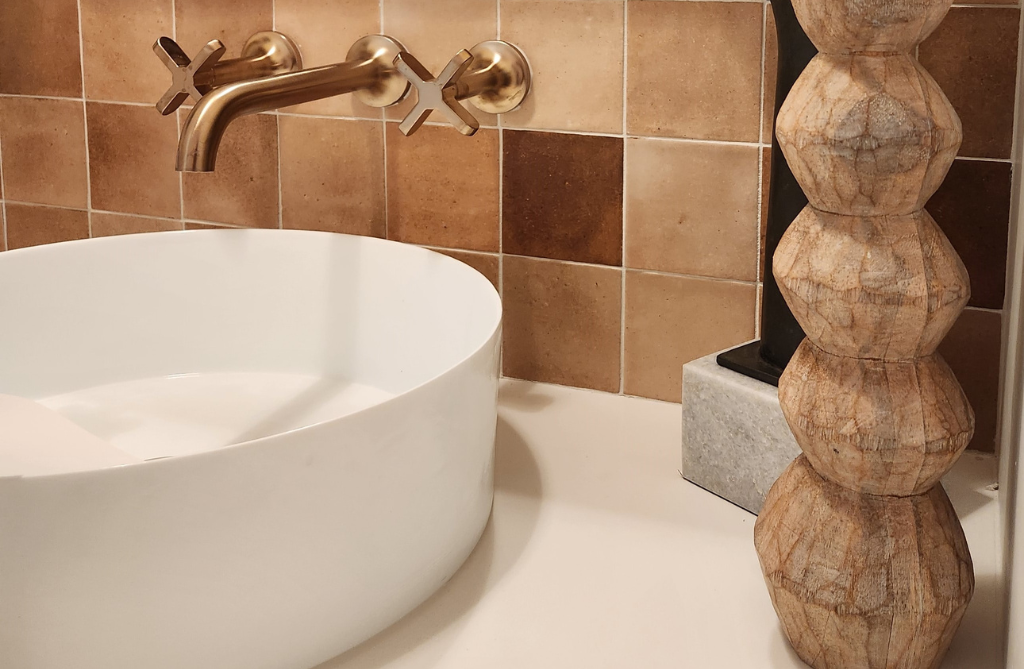 I am very honored to be a part of the Denver Life Magazine designer show house for the second time. For the 2023 Interior Designer show house, I designed the main floor bathroom; AKA the Powder Room.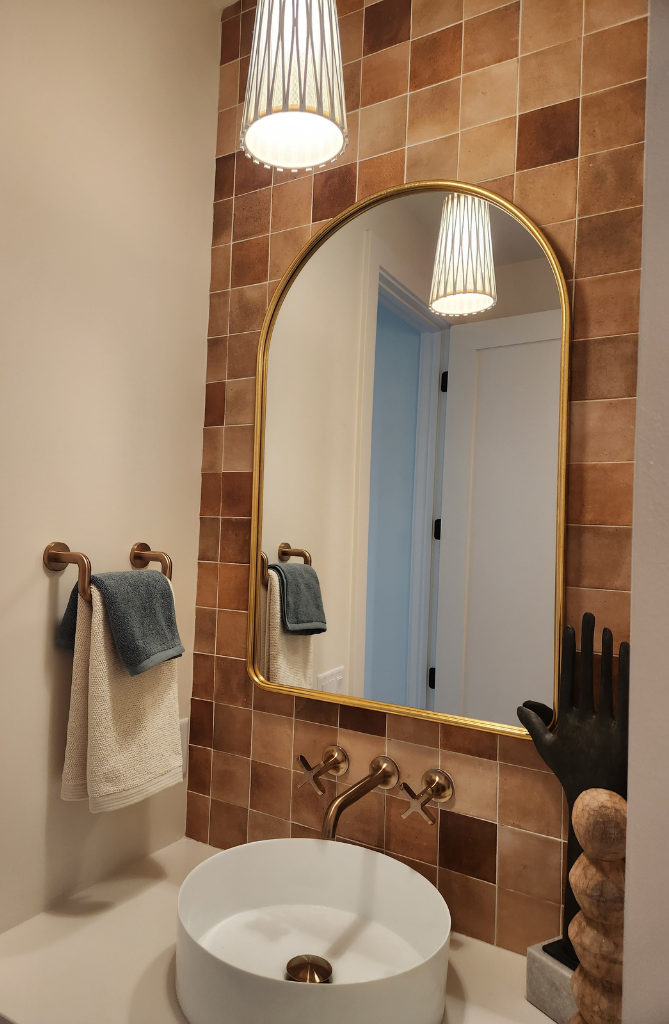 Beautiful Habitat
Read below for a Q&A on the bathroom design with the Denver Life team
Powder baths are often overlooked spaces. What are some elements in your space you'd recommend every homeowner consider?
Add a WOW element to make people curious and draw them into a small or side room. Here we do that with wallpaper, which peeks through from the back wall when the door is open. It creates a point of curiosity and invites people to come in for a closer look. It will also make your powder bath memorable when your guests leave.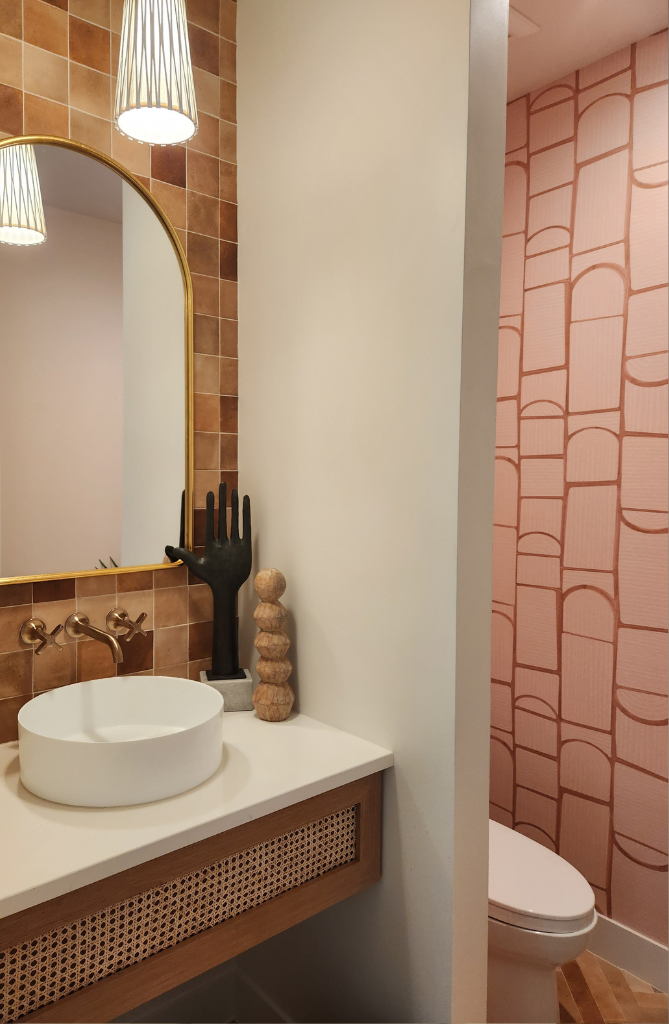 Do you have a signature element you always insert into a space?
Color. Seriously, this is one of the most subdue rooms that I've ever designed. Even still, we went big on the Terra Cotta because I love color. Color is important for evoking emotions and creating the atmosphere you want in your room and home. Creating a balanced color palette is one of my favorite parts of the design process.
How did you reflect the Mediterranean Modern aesthetic? 
We started with a traditional Mediterranean material in Terra Cotta tiles, but reimagined them in a modern way with a large scale herringbone pattern. Next, we took inspiration from the arched doorways that are so prevalent in Mediterranean architecture. Again, we reimagined that shape in a modern way by repeating the element figuratively in the wallpaper. We've also brought in earthy textures, reminiscent of stucco, in the accessories.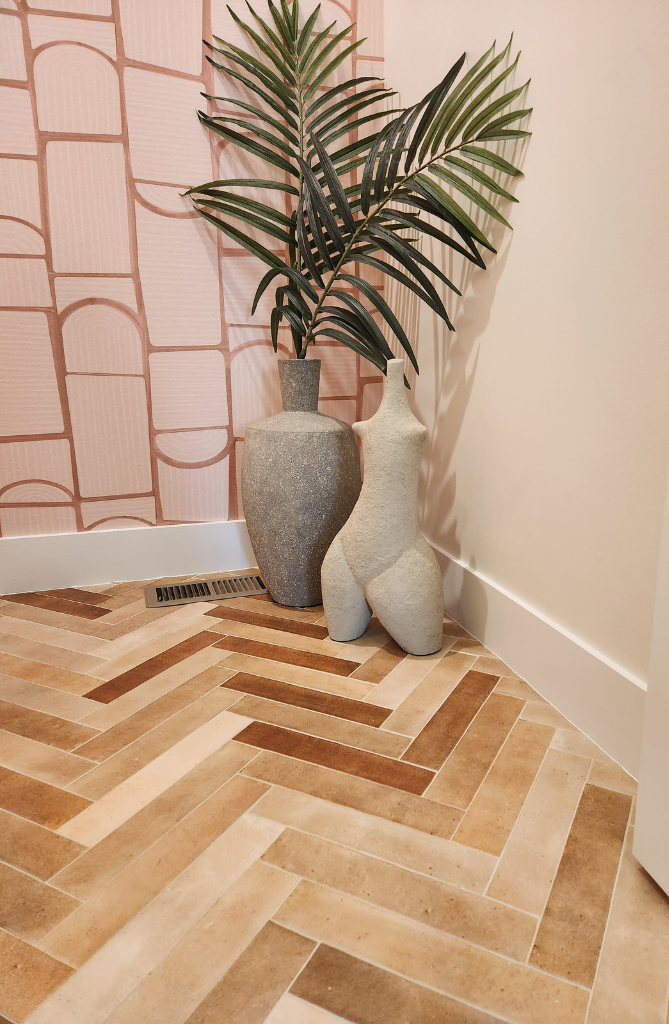 Side note on the Powder Bathroom
Did you know that the powder room or main floor 2 piece bathroom that we know today came out of the Spanish Flu of 1918?  It originated as a hand-washing basin immediately inside the front entry of a home during the pandemic. It eventually evolved into the powders rooms we know today.
Did you also know that I teach the History of Design and Architecture at a local Interior Design School? So if you'd like other fun history facts, I'm your designer.
About the Showhouse
The Denver Life Magazine Designer Showhouse project began in 2013, and has raised more than $340,000 for its charitable partners. In the last ten years, and moving forward, one hundred percent of the proceeds stay local. The nonprofit for the 2023 Denver Life Magazine Designer Showhouse is A Precious Child, an organization that has been empowering Denver Metro children in need with "Cradle to Career" initiatives for over 14 years. For more information, visit their website at apreciouschild.org.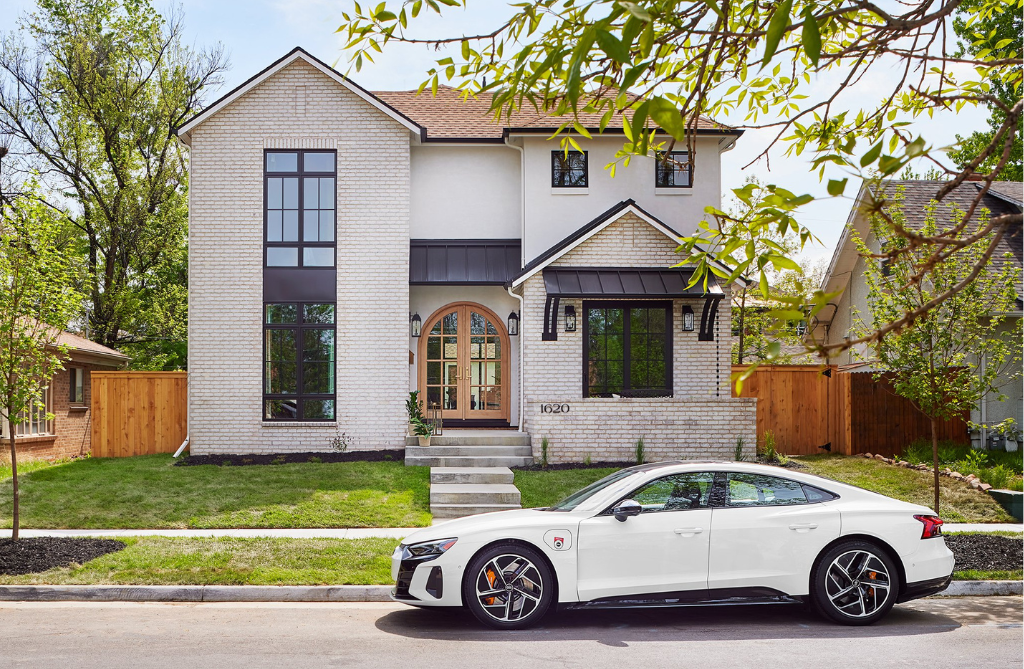 Here is a video walk through of the completed home.
Denver Life Magazine 2023 Designer Showhouse
See previous designs for both Denver Life and Home & Garden Colorado Designer Showhouses
Denver Life 2020 Interior Designer Showhouse