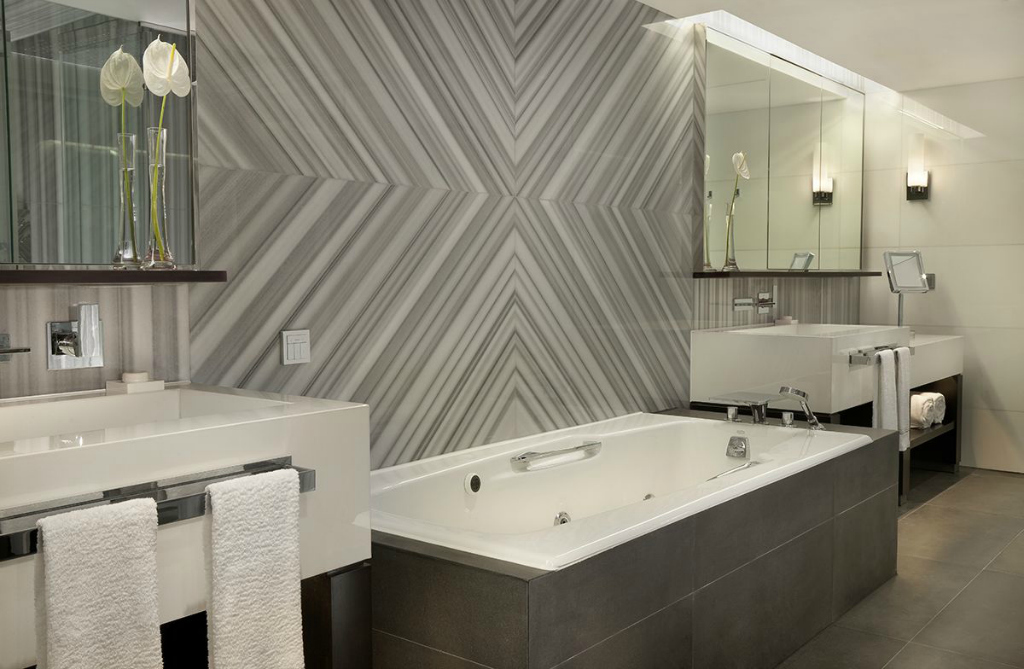 7 Luxury Bathroom Design Ideas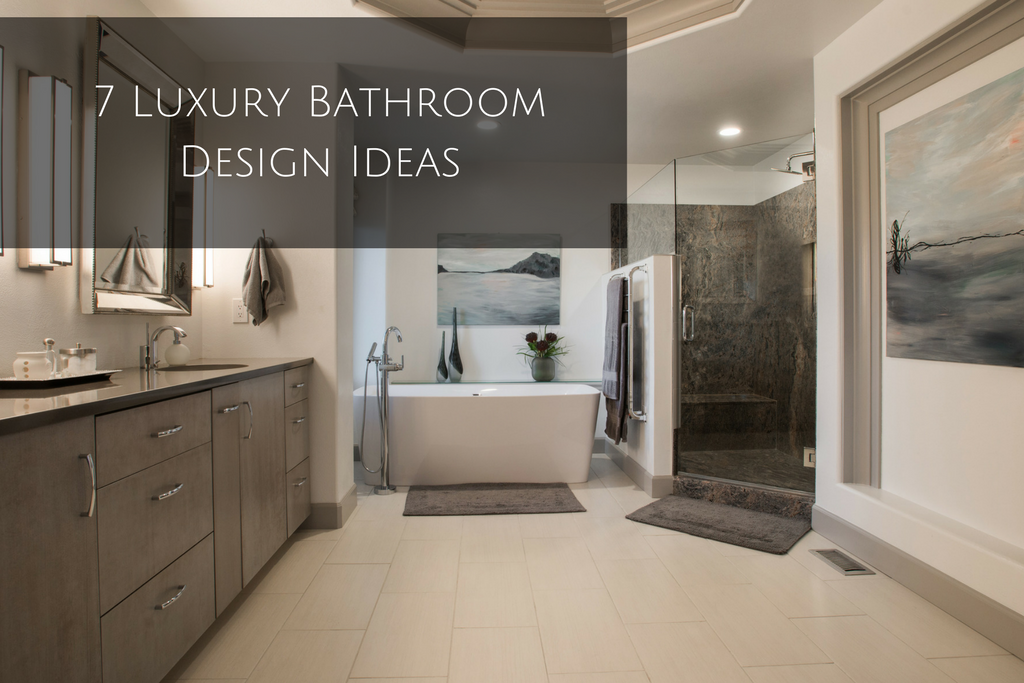 Perhaps more than any other room in the home, bathrooms have seen some big design changes over the last few decades. Gone are the days of the simple and utilitarian approach, especially in the master bath. Today's luxury bathroom designs evoke more of a personal sanctuary to destress and recharge at the beginning and end of your day. They are inviting spa-like retreats that incorporate the latest décor trends. Here are seven of our favorite luxury bathroom interior design ideas.
Set the mood with artwork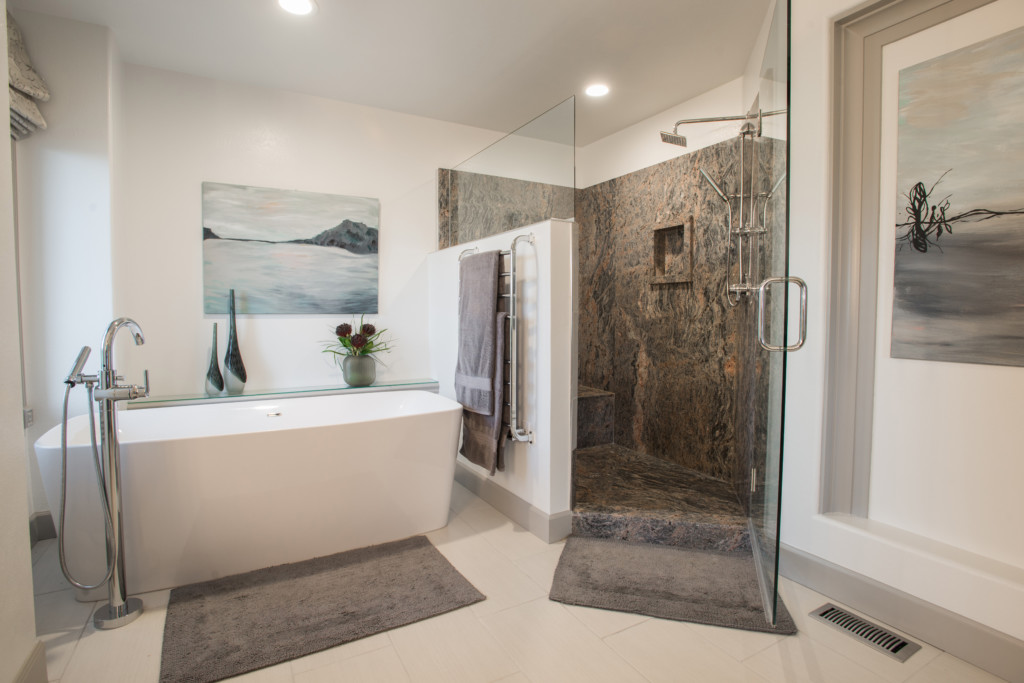 See this entire project by Beautiful Habitat
Homeowners often overlook the master bathroom as a place to showcase artwork since they are frequently the only people to use it. However, with beauty and luxury going hand in hand, the right work of art on the wall will set the tone and personality for the space. Whether it is a painting, sculpture or installation, art adds interest, creates a focal point and helps shape the palette by providing color options for accents and accessories. Don't leave the bathroom out of the fun of displaying art.
Schedule a Consultation Today
Max out on serenity with a Japanese soaking tub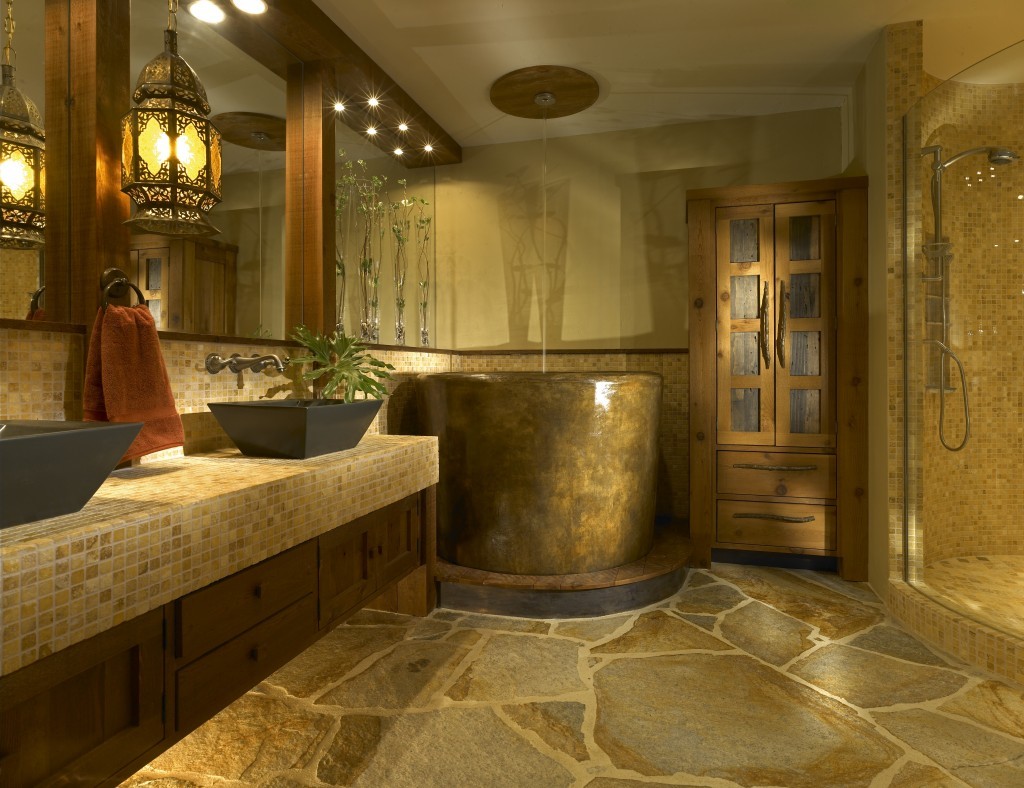 jonathanmcgrathconstruction.com
A Japanese-style soaking tub, or ofuro, uses steaming-hot fresh water and no jets or harsh chemicals. This blissful bathing experience is an ancient Japanese tradition and is usually preceded by cleaning oneself in a standing shower or seated hand shower. While wood was originally used in these deep tubs, today's luxury bathroom interior designs vary in material from concrete to steel and can be made to fit the style of almost any bathroom design.
Mix up the marble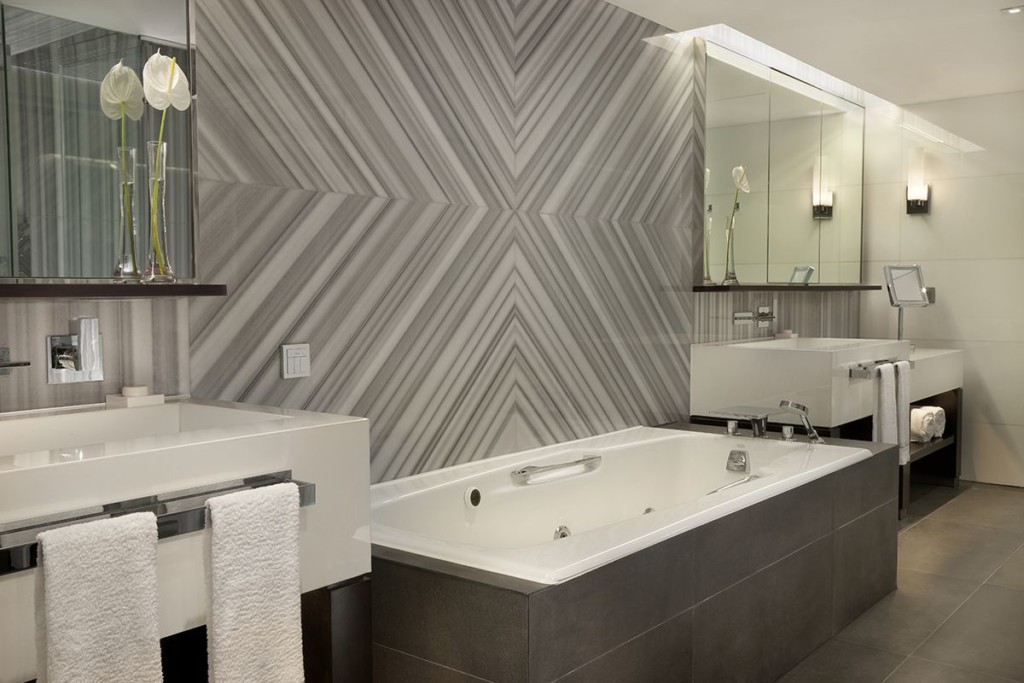 kelabox.com
Marble is an iconic luxury material that has had its share of the limelight in recent years. Its flexibility lends this material to a vast array of options, from traditional rich veins that cover the floor or countertop to a contemporary straight-line design. The variety of colors and types also lends marble to being used for artistic statement pieces in interior design. Vein-cut marble slab installed in to create an X pattern, creates a wall feature is a piece of art in itself and the room's focal point. Watch for more unexpected and stunning marble applications to fit almost any luxury bathroom design style.
Rethink the clawfoot tub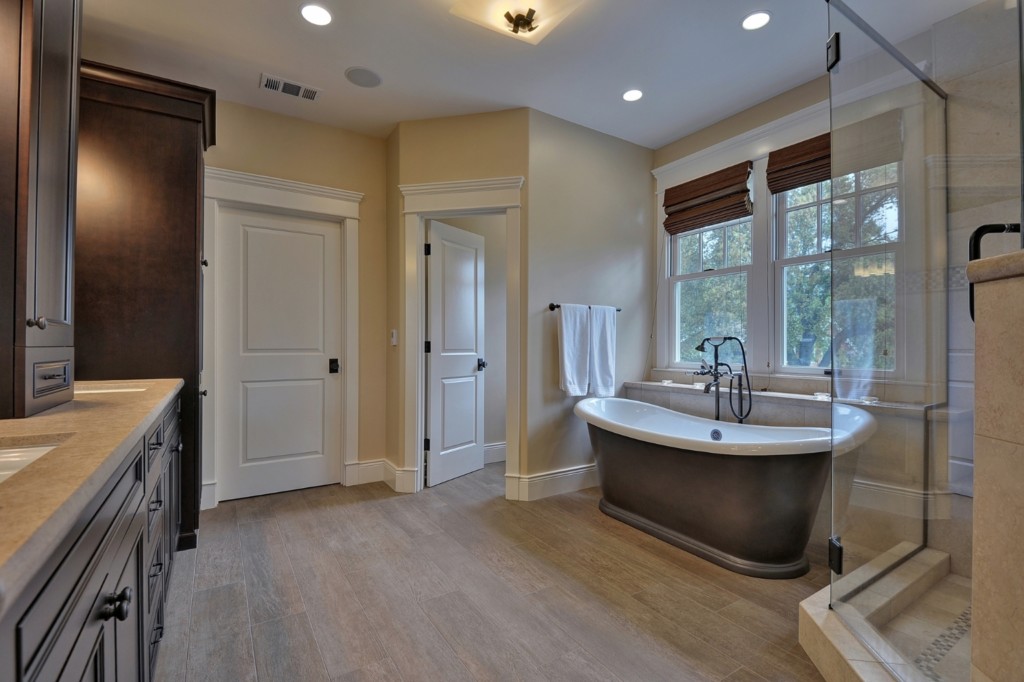 manliusmile
Clawfoot tubs can scream vintage, but in luxury design they don't have to prescribe a vintage style for the whole bathroom. In fact, many modern freestanding tubs merely evoke a touch of vintage flair while fitting into the overall bathroom style. This one brings a touch of rustic metal, providing the perfect way to accent a fabulous faucet and allowing more of the beautiful wood-look tile floor to show around its perimeter.
Go forth in bold color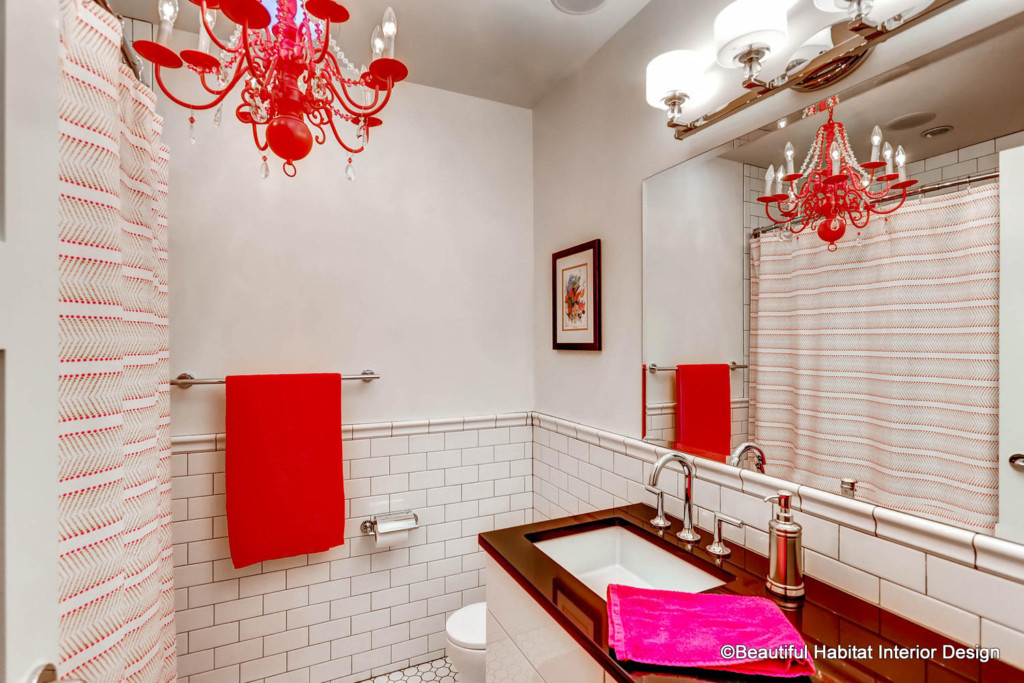 See this entire project by Beautiful Habitat

Color adds personality and spark to any design, and bold colors in the bathroom can be a surprising change. Whether it's a painted accent wall or all of the tile in the same bold hue, color adds quick pizzaz. Since fuchsia is such a strong and energizing color, it is best used only as an accent, here in a funky vintage chandelier, towel and shower curtain. Monochrome white for the remainder of the design keeps the room balanced. Bold blues, yellows and greens are also hot.
Stoke up the soaking ambiance with a fireplace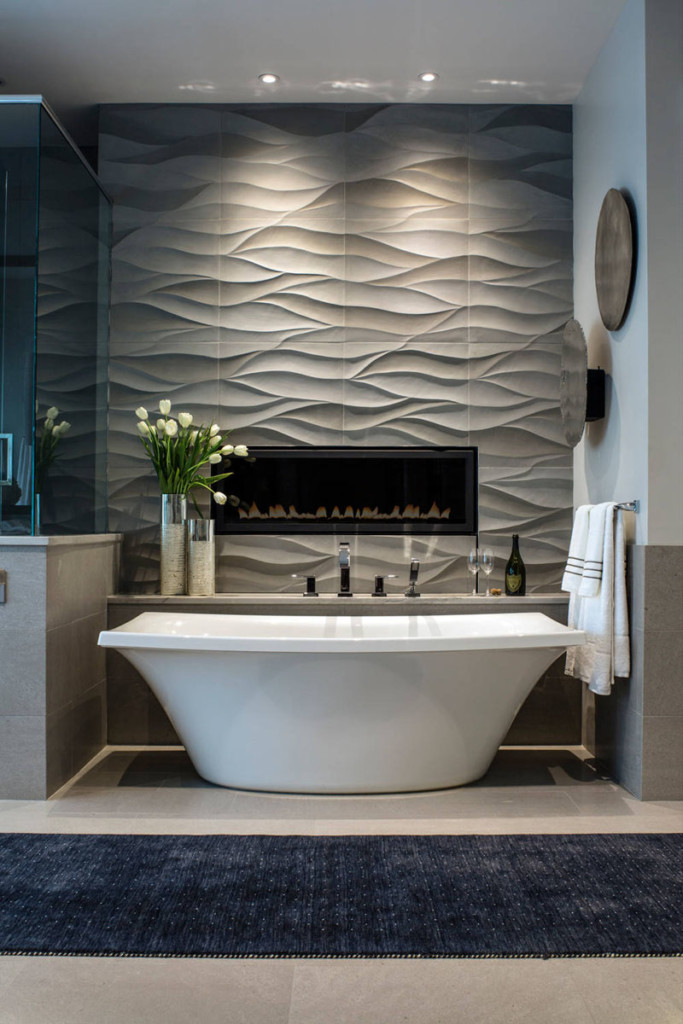 contemporist.com
What is it about the cozy glow of the nearby fire that is so comforting and relaxing? The answer probably lies in a time period long before internet blog posts about luxury bath design, but, whatever it is, it's real. A bathroom fireplace can add just the necessary wow-factor for amazing relaxation while soaking in the tub. Modern styles are environmentally friendly and don't require a full chimney or stovepipe. Many of today's gas and electric models are vent-free or only require access to a wall for venting and some come with a remote control, allowing the flame to be turned on or adjusted from a fully relaxed, soaking position. Others have timers or thermostats so they can be programmed like the morning coffee to be heated and ready before you're out of bed. Talk about luxury!
Create separation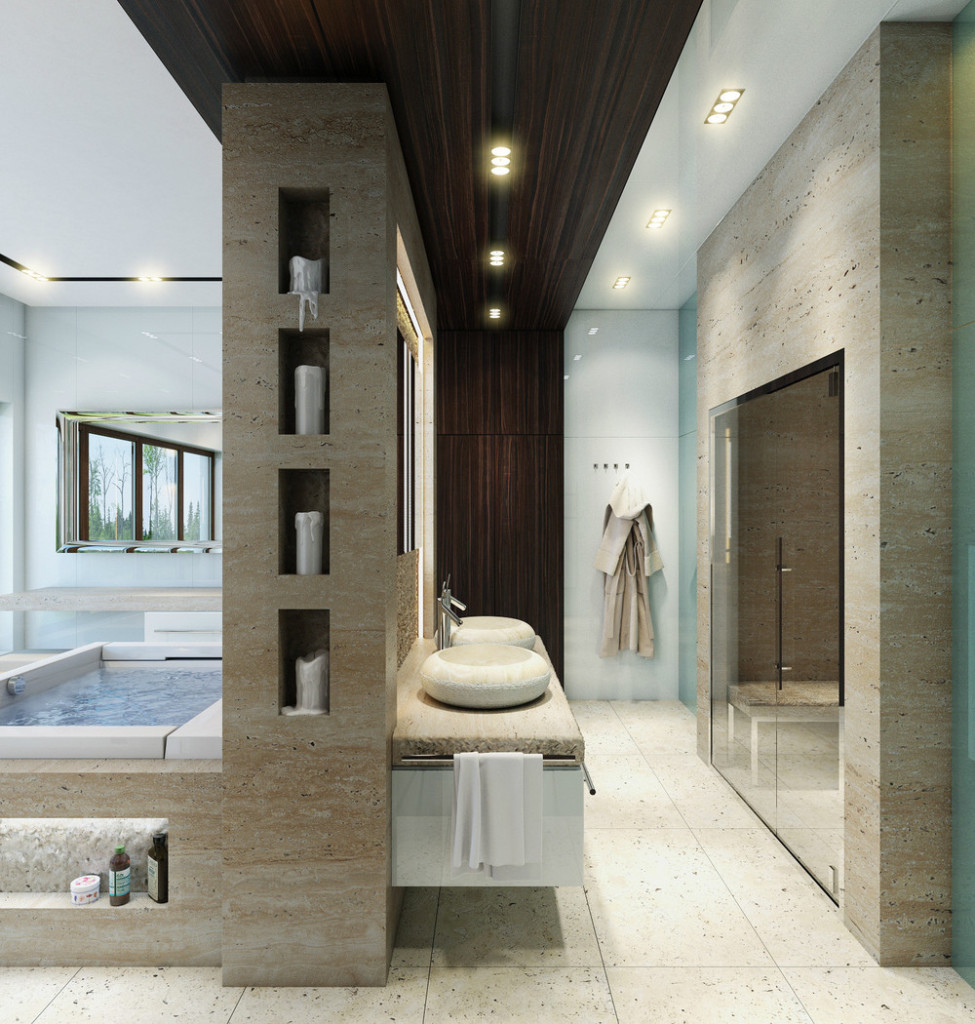 cdn.home-designing.com
With a healthy amount of square footage, you can create a luxury spa in your own home. A divider wall with a recessed mirror and lighting creates separation between the shower area and the bathtub space. Natural stone tile, countertop and sinks with a wood wall and ceiling feature give the room a warm, Zen-like atmosphere.
With days that start early and end late and never seem to stop in between, create a master bathroom that provides a place for peace and relaxation in your home while expressing your personality. If you're ready to incorporate some of these luxury bathroom design ideas, Beautiful Habitat can help.