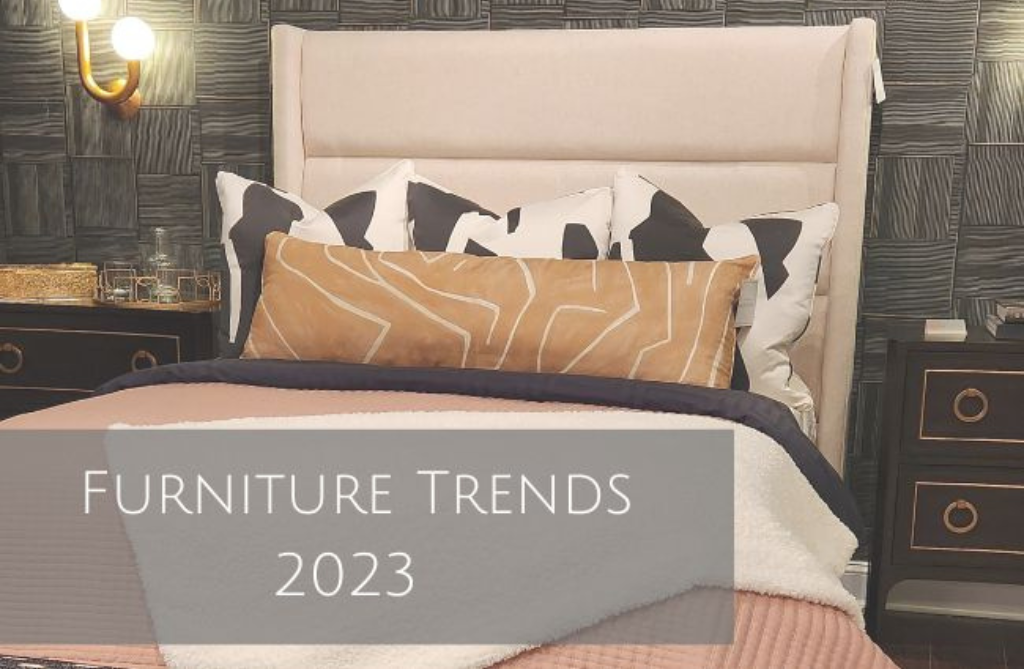 2023 Interior Design Trends 2
As promised, here the Part 2 installment of 2023 Design Trends as spotted at the High Point Furniture market in April 2023.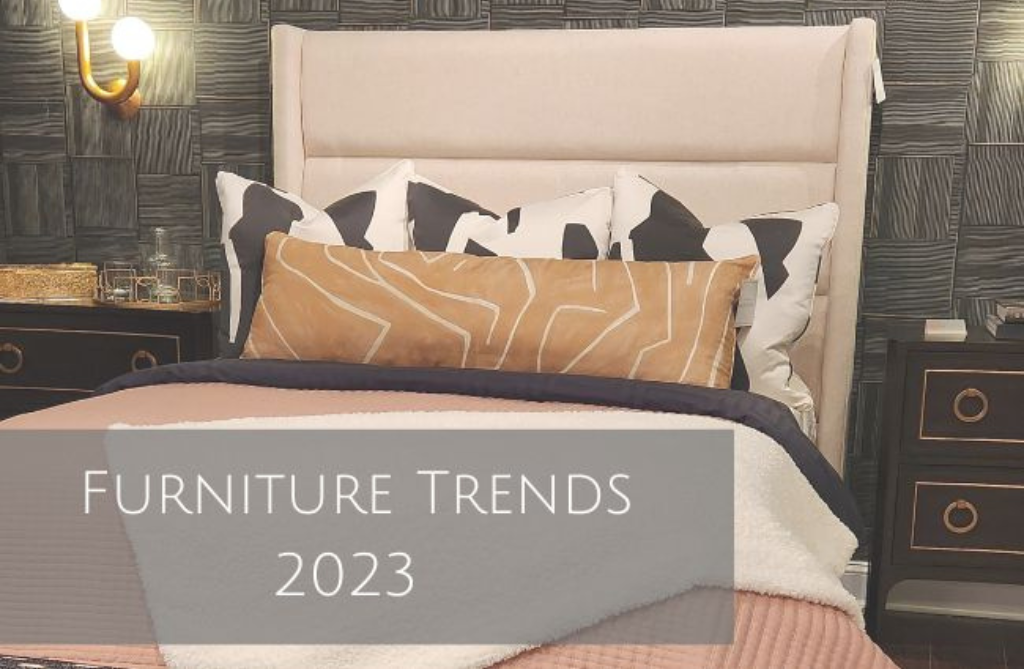 If you missed the last article you can find it here 2023 Interior Design Trends. The trends that I covered in that post include
Boucle
Interesting Arms on Upholstered Furniture
Split Chair Backs
Welts
So what have I got in store for you in Part 2? Read on, my friend.
Design Trend: Cork Upholstery
That's right. Someone has figured out how to turn cork into upholstery and I absolutely love it!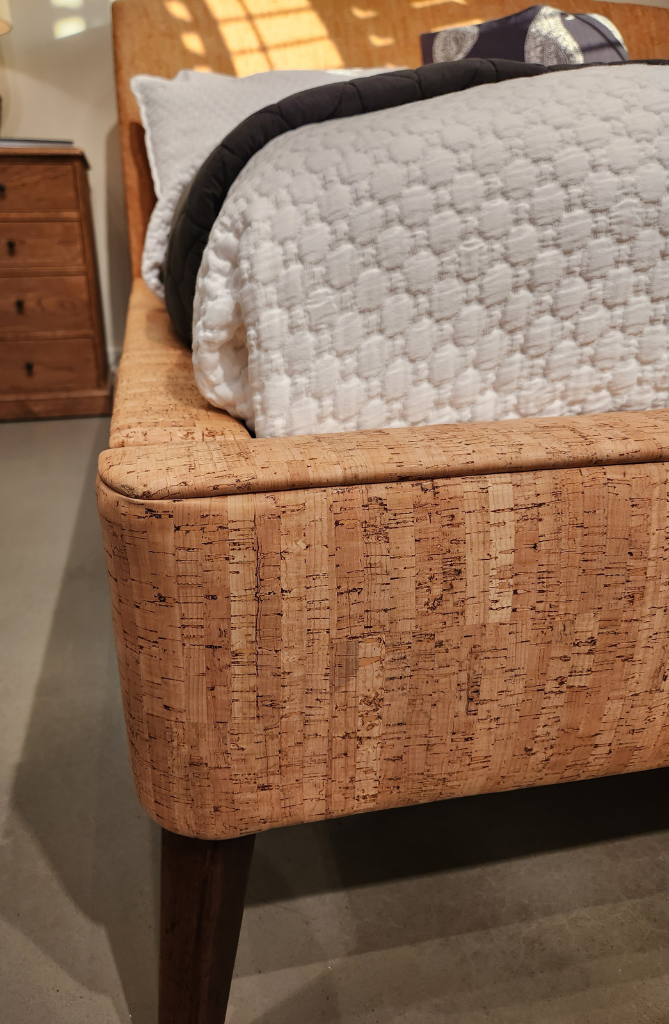 Cork is a wonderful product to begin with. It is impermeable and moisture-resistant, which is the reason it has been used as a bottle stopper in the wine industry for hundreds of years.
The cork industry is generally regarded as environmentally friendly. Cork production is considered sustainable because the cork tree is not cut down to obtain cork; only the bark is stripped to harvest the cork. The tree continues to live and grow. The sustainability of production and the easy recycling of cork products and by-products are two of its most distinctive aspects. Cork oak forests also prevent desertification and are a particular habitat in the Iberian Peninsula and the refuge of various endangered species.
And now, sheets of cork are available for limited upholstered furniture. Those include beds, ottomans or stools and upholstered tables.  A cork bed is featured above.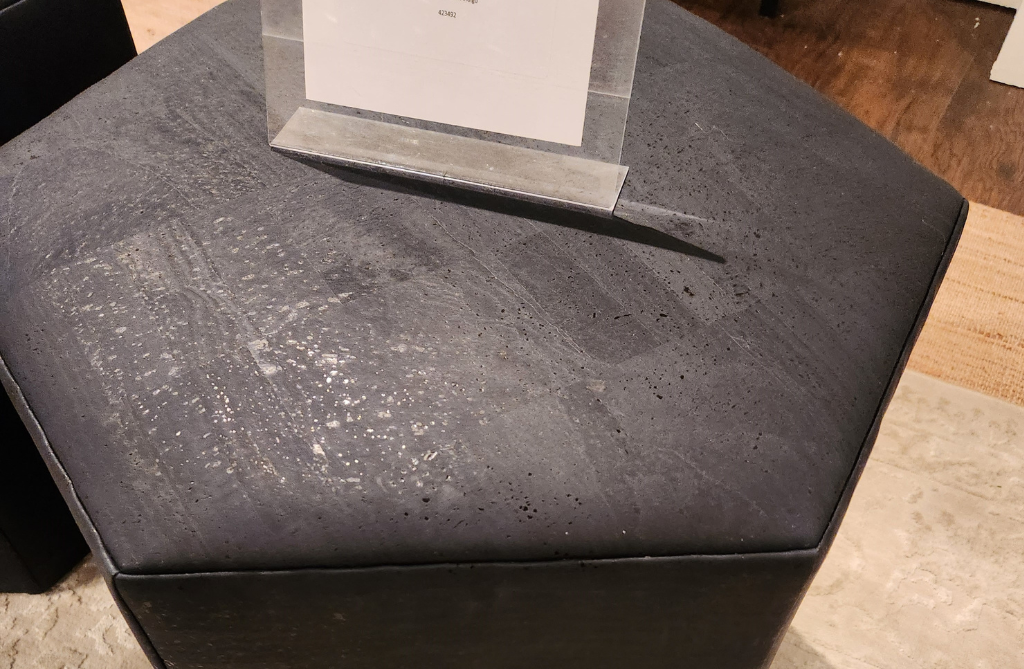 An Ottoman in Navy blue cork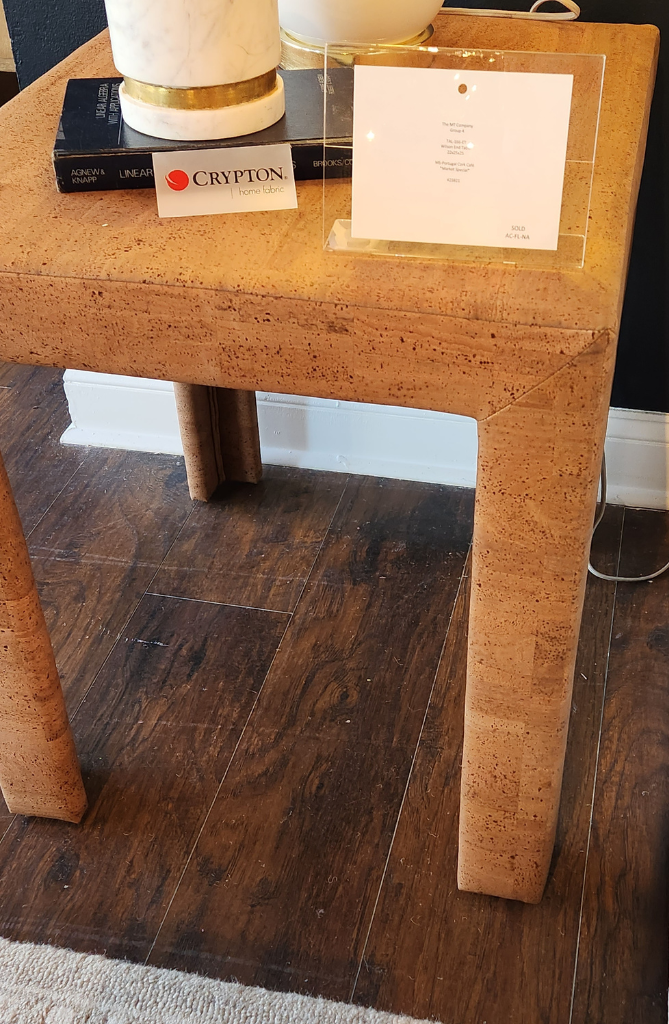 A table in Natural Cork
I love it so much, that Beautiful Habitat has picked up a line that features this cork upholstery.  Contact me if you'd like to learn more. The cork sheets are available in many colors, to coordinate with any décor.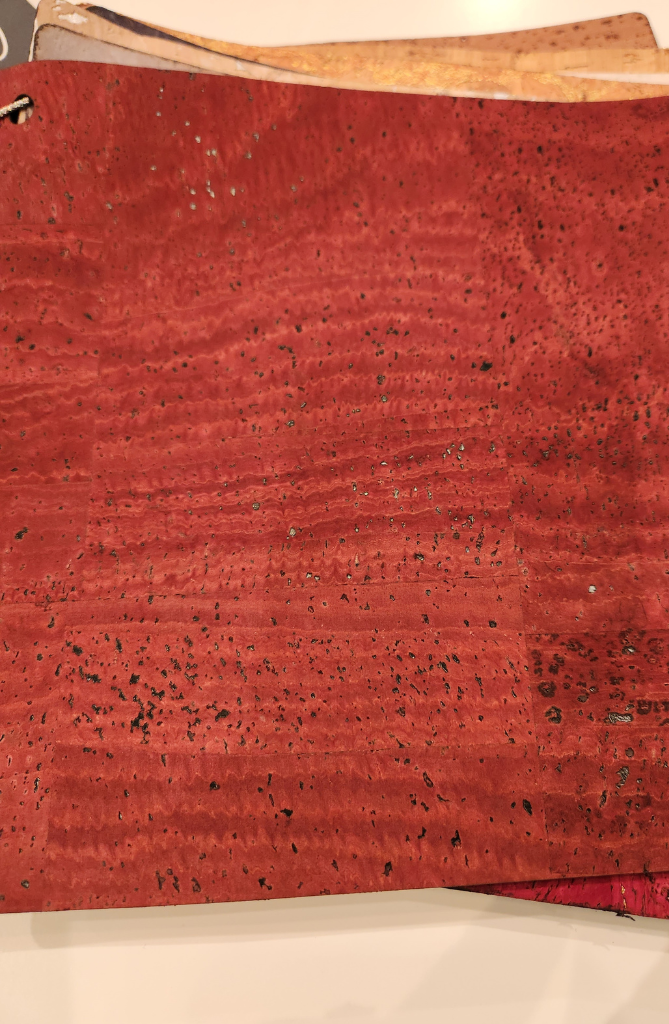 Beautiful Habitat
Design Trend: Channel Tufting
Channel tufting is made up of equally spaced vertical or horizontal channels that are created and then filled with their own piece of stuffing or foam, creating a plush effect.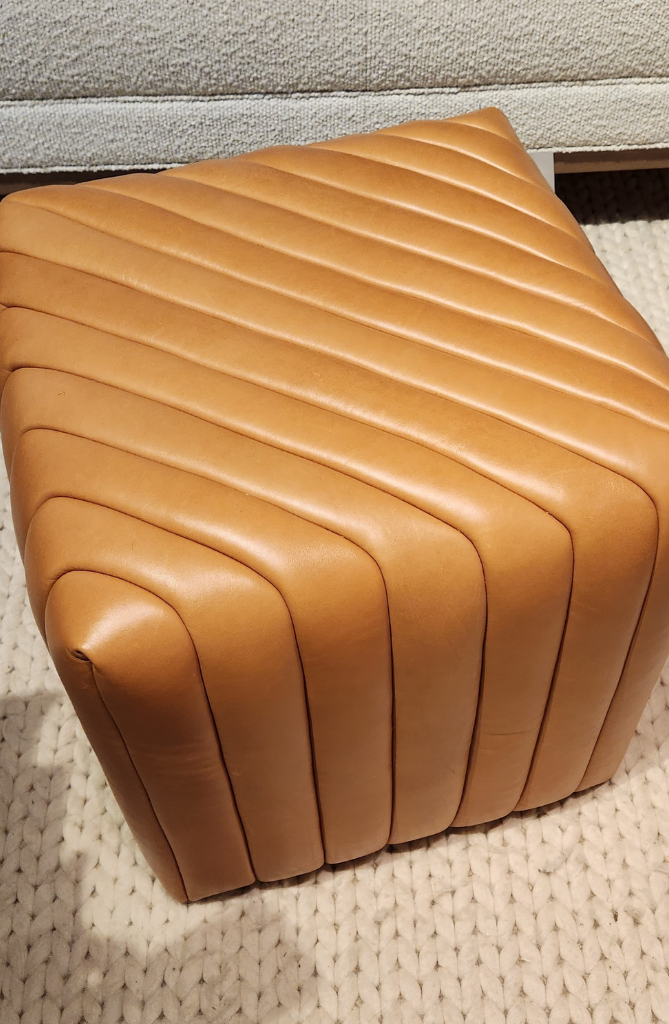 While Channel Tufted furniture is nothing new, I did see several interesting furniture designs at High Point. One of my favorite pieces are the ottomans featured above and below with the channel tufting on a diagonal.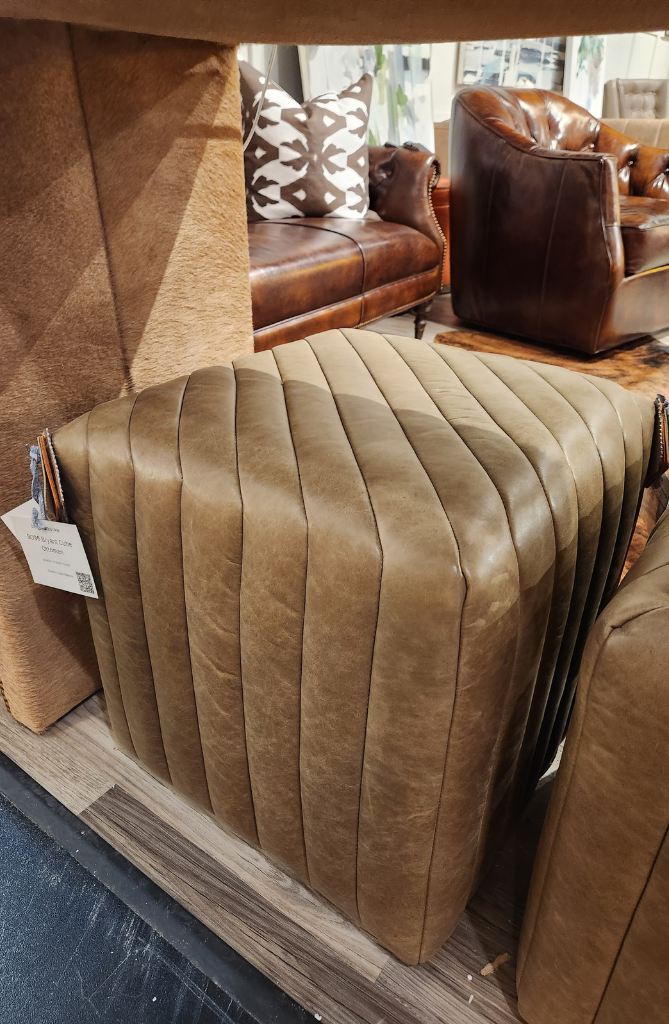 A deeply channel tufted sling chair. It is both beautiful and amazingly comfortable. I am still coveting this chair for my own home.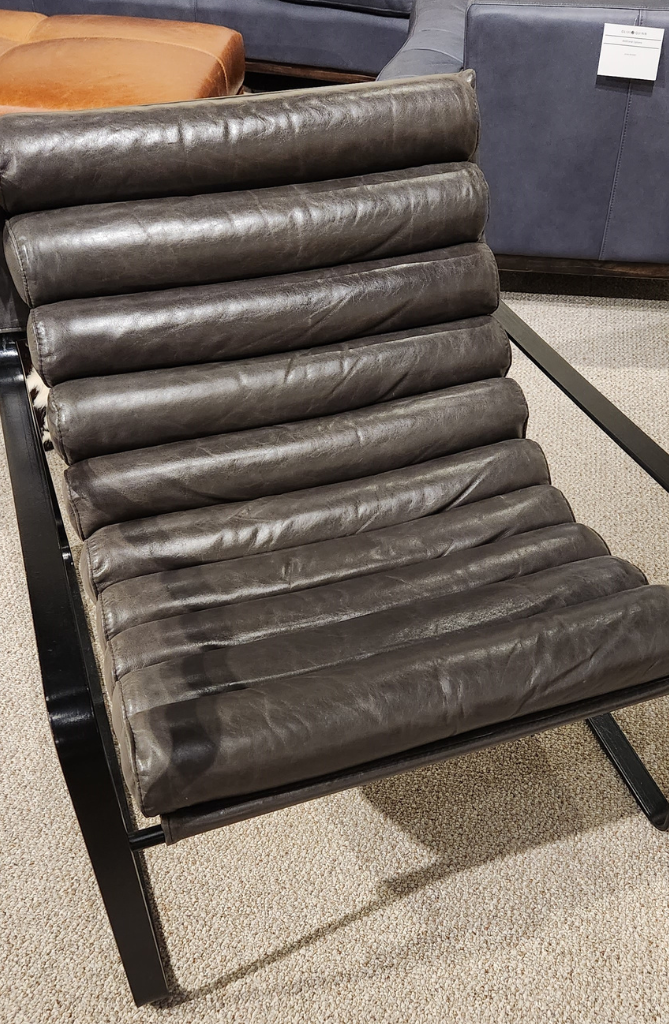 The Headboard of this upholstered bed takes a twist on tufting. The channels are wide and horizontal for a unique look.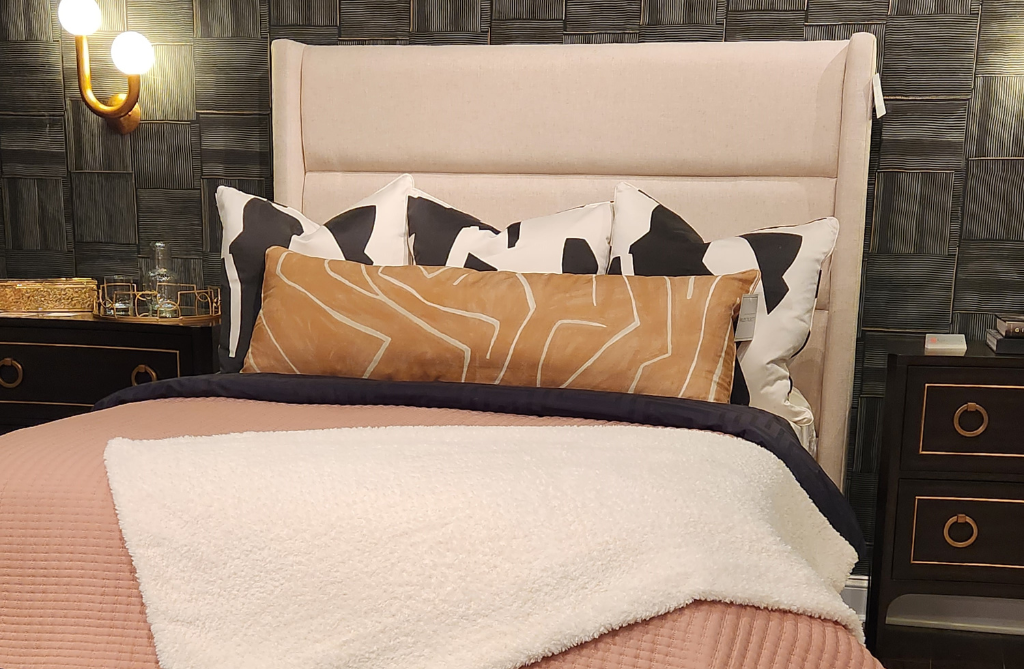 Beautiful Habitat
Design Trend: Footed Vases
Finally, another fun trend that I spotted at the High Point market was footed vases. While North Carolina and High Point in particular, are known for furniture manufacturing, the market features much more. Lighting, art, area rugs, fabric, wallpaper and accessories are also plentiful; the market features all areas of Home Décor.
Vases on "feet" are something new I spotted several times; often enough that I am labeling it a trend. They also remind me of the Stilt House!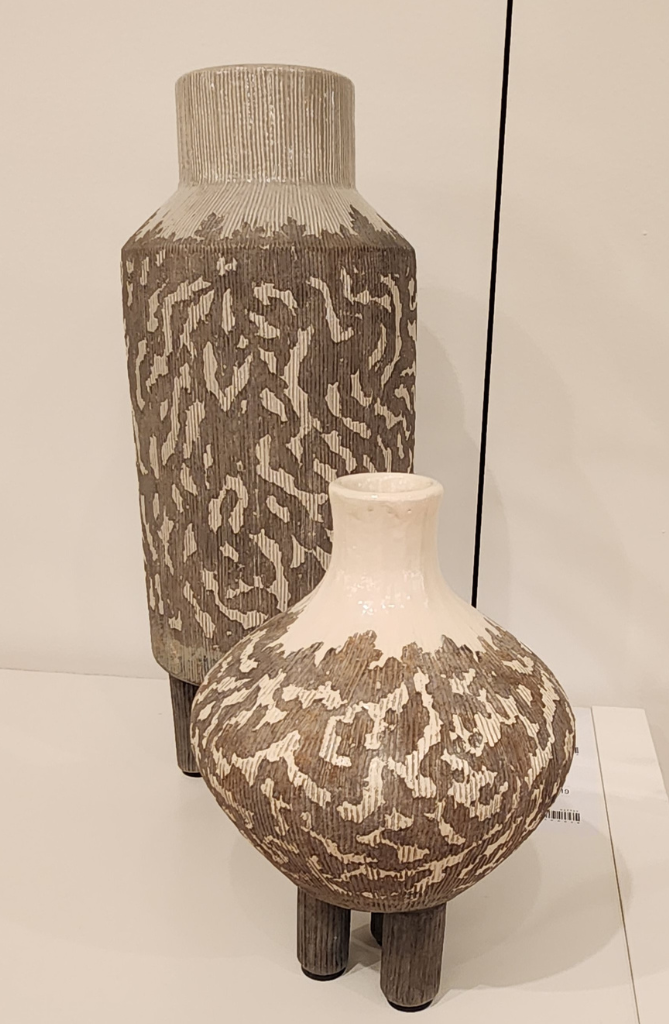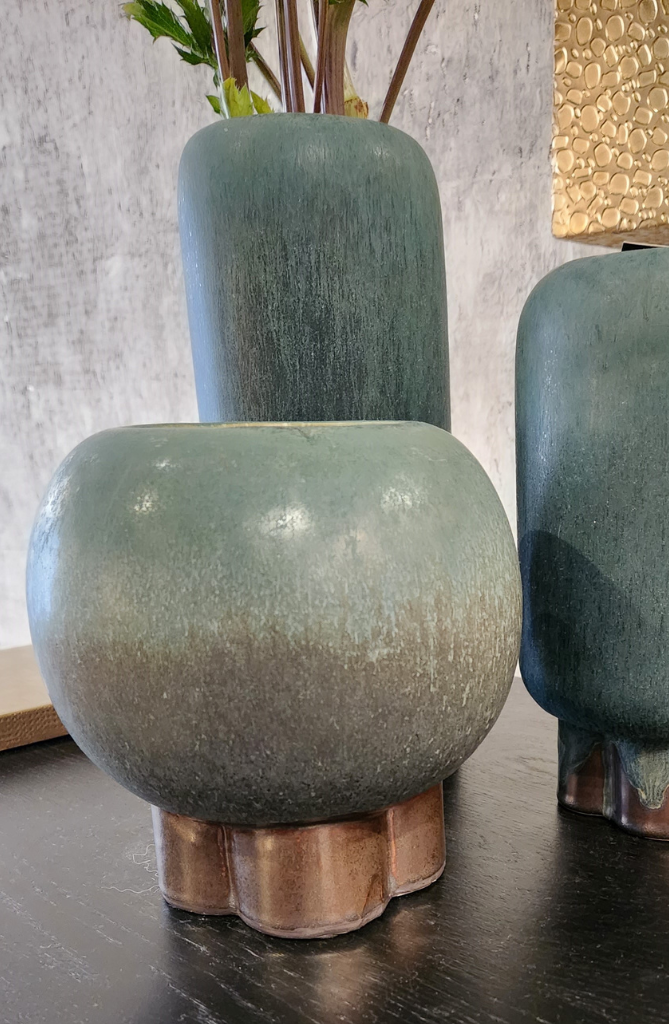 Beautiful Habitat
See Part One of this series here: Interior Design Trends 2023. You can also find these trends and more in my instagram stories collections.