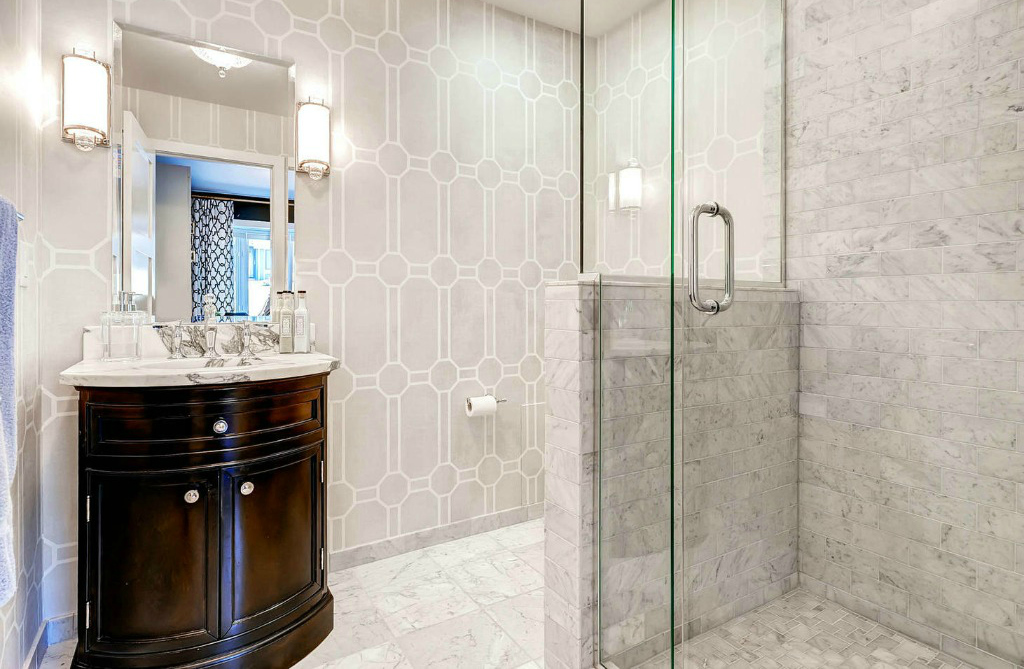 The Allure of a Traditional Bathroom Design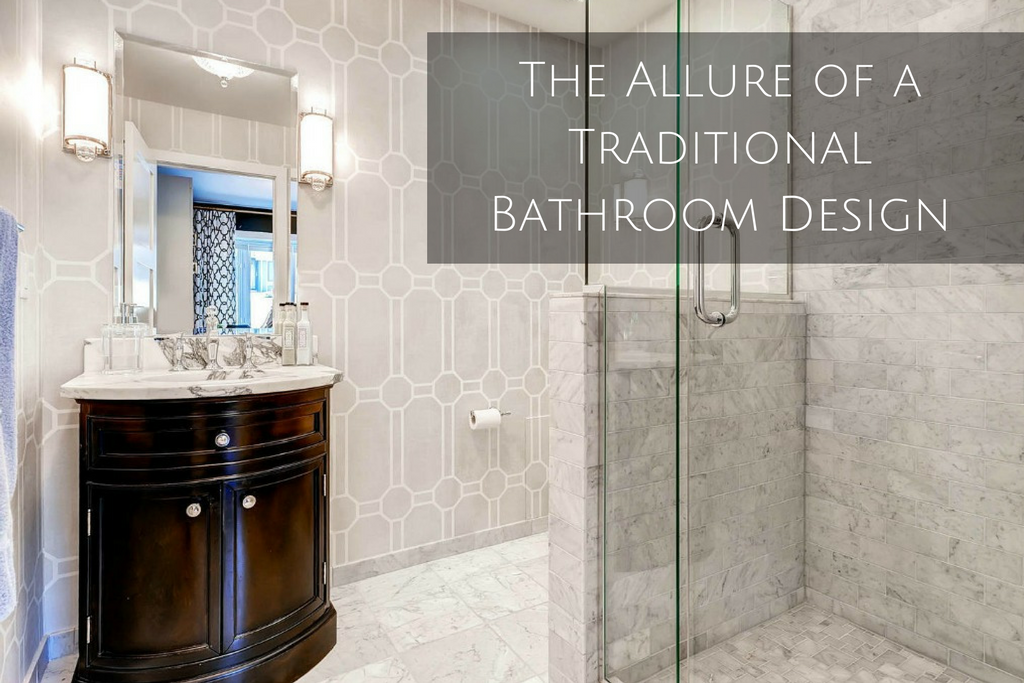 Traditional bathrooms have such a luxuriating, regal feel to them, it's no wonder traditional bathroom design is so popular in luxury homes. Envelop yourself in a classic design or consider adding a touch of contemporary to your traditional space. We show you how to do both in a way that not only works but will result in a space you'll love and won't want to keep private!
Soft but not Simple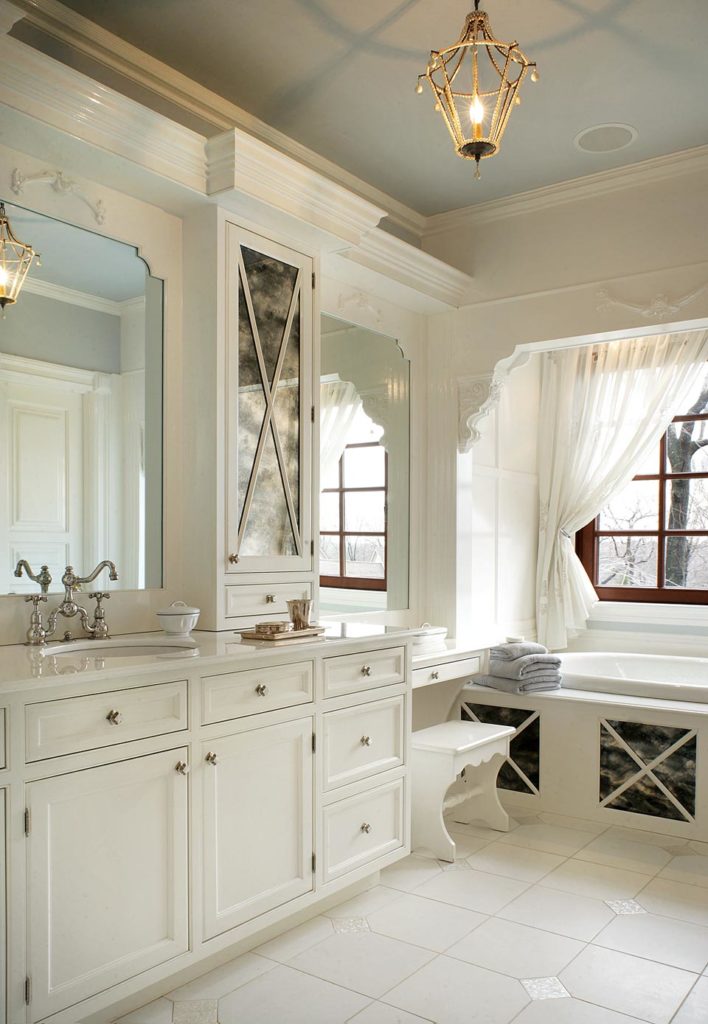 via bilotta.com
White is the primary color in many traditional bathrooms. This one includes and ever-so-soft powder blue on the walls and ceiling. Heavy crown moldings, a traditional fixture and decorative details define this classical space.
Peek into the Past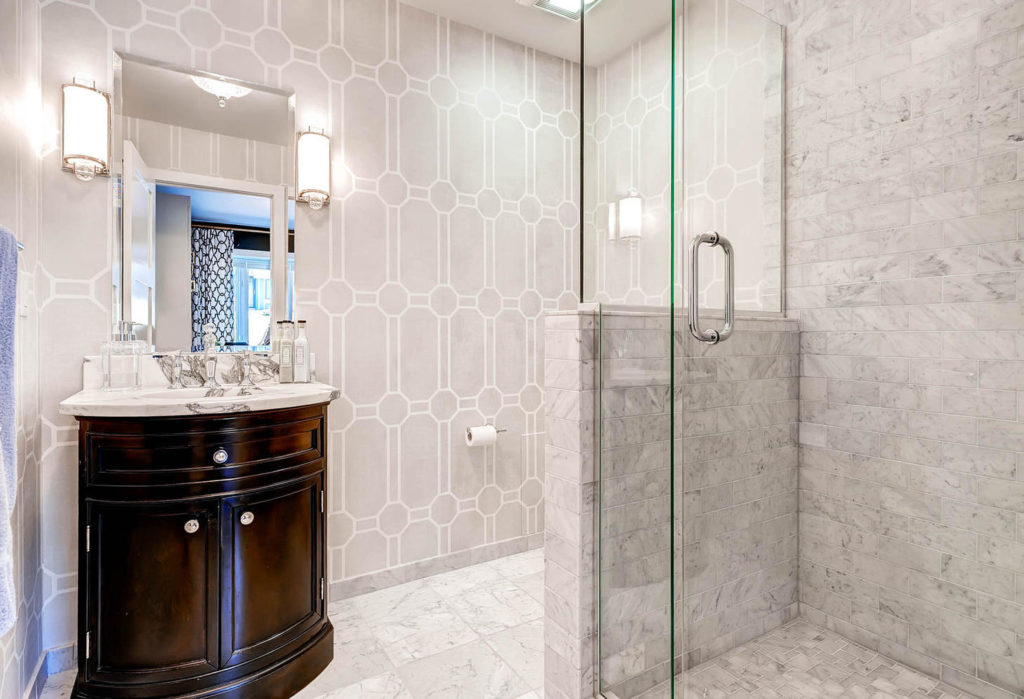 via Beautiful Habitat
A rich, dark wood vanity contrasts nicely with the marble countertop, floors and shower tile. A graceful chrome fixture complements the lighting and other details of the room. The feature wall tile in this guest bathroom is an over-sized contemporary version of a classical tile pattern. See more bathroom inspiration ideas.
Update on a Period Look
via bnqdesign.com
Ultra-traditional fixtures, — check out that high-tank toilet — sinks, chandelier and marble tile work create the classic vibe in this space. A contemporary take on a classic tub style brings this room into the 21st century.
Soften the Look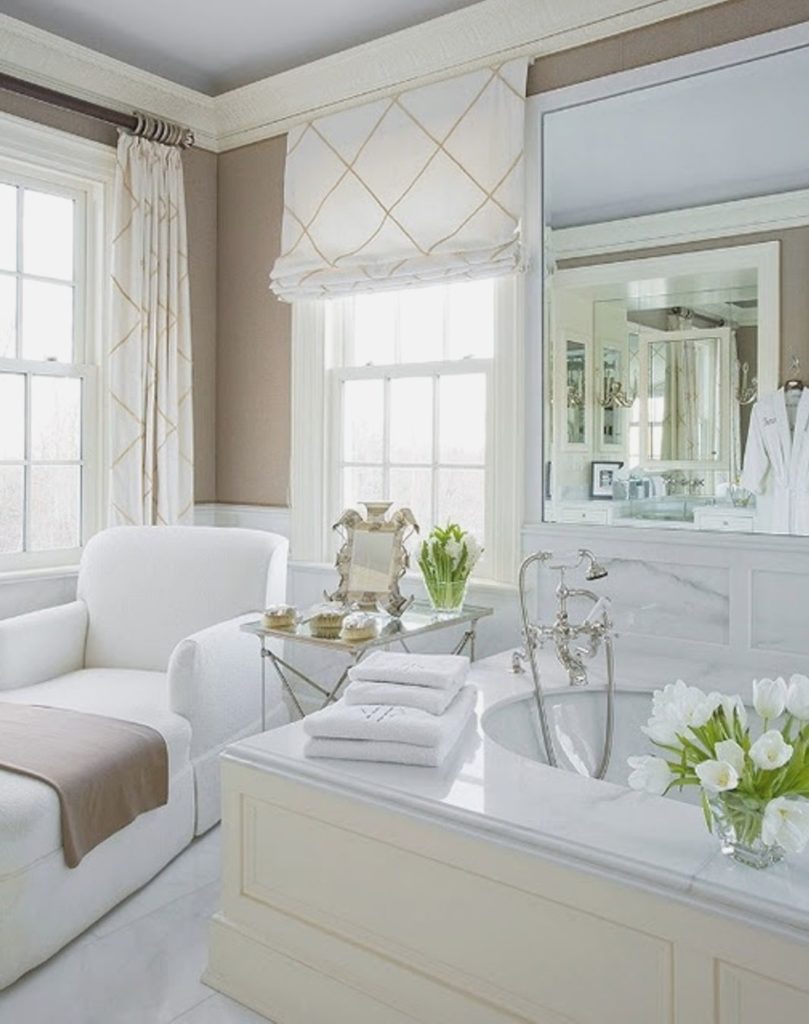 via flashconf.com
While traditional bathroom design is elegant and graceful, a plethora of marble can sometimes come off as cold. Warm up the space with fabric window coverings instead of blinds. Here, two styles of coverings in the same fabric provide variety while tying the design together.
Go Glam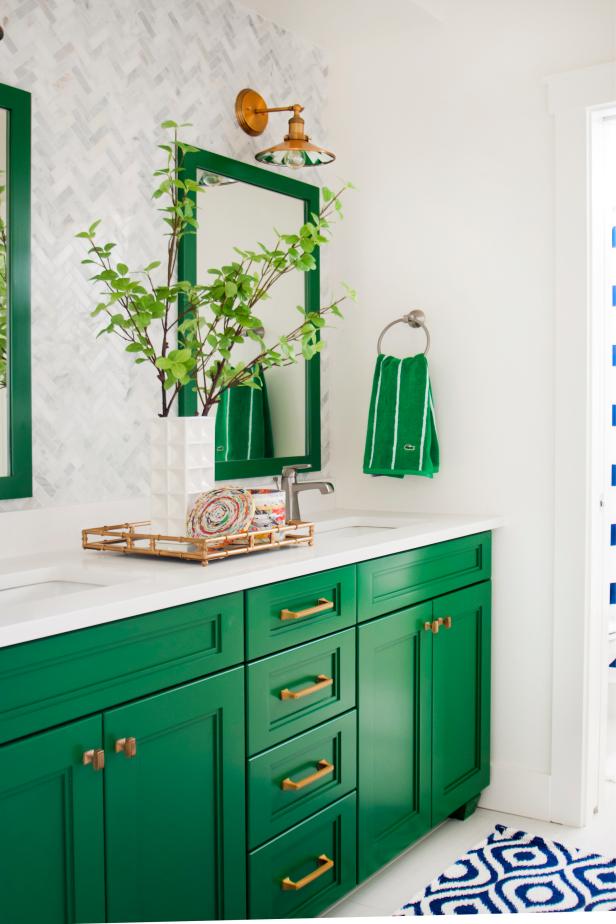 via hgtv.com
Fundamental traditional elements such as cabinetry design and marble tile are present in the bathroom design. However, they are taken up a notch! Emerald green looks amazing on these traditional cabinets contrasted with contemporary brass pulls. A herringbone pattern creates a beautiful, yet subtle backsplash from the countertop to the ceiling.
Going Gray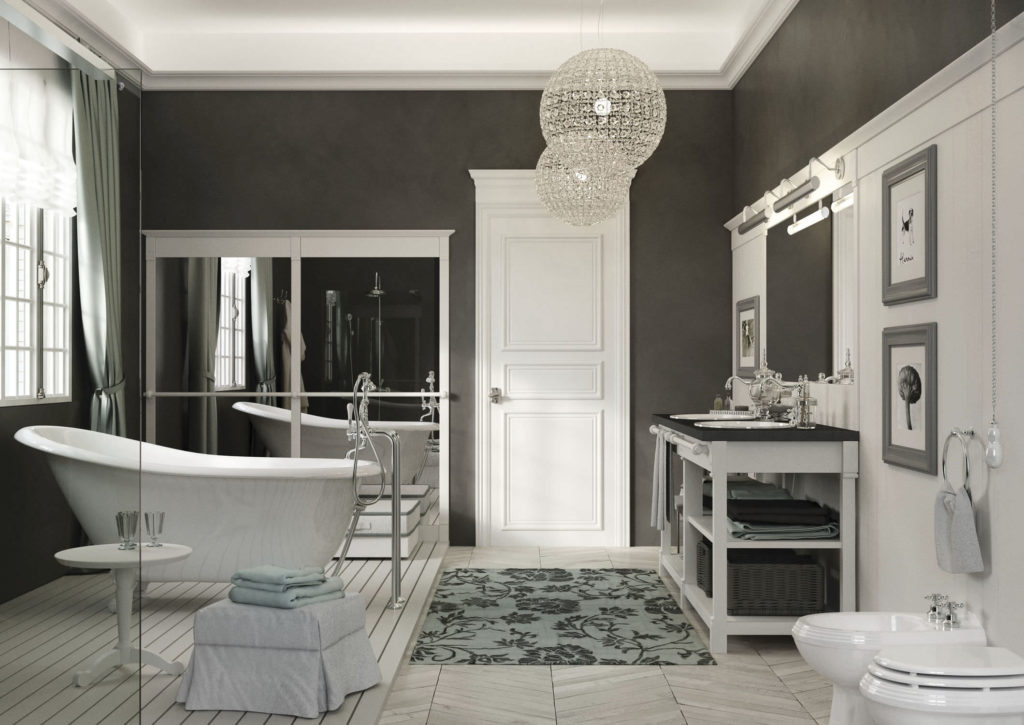 via homerical.com
Gray is such a hot hue right now. Along with the glass shower walls and fun light fixtures, it's a great way to pull a contemporary vide into this lively traditional bathroom. Marble, traditional fixtures and moldings and trim blend the past with the present.
Let's reimagine your bathroom together.