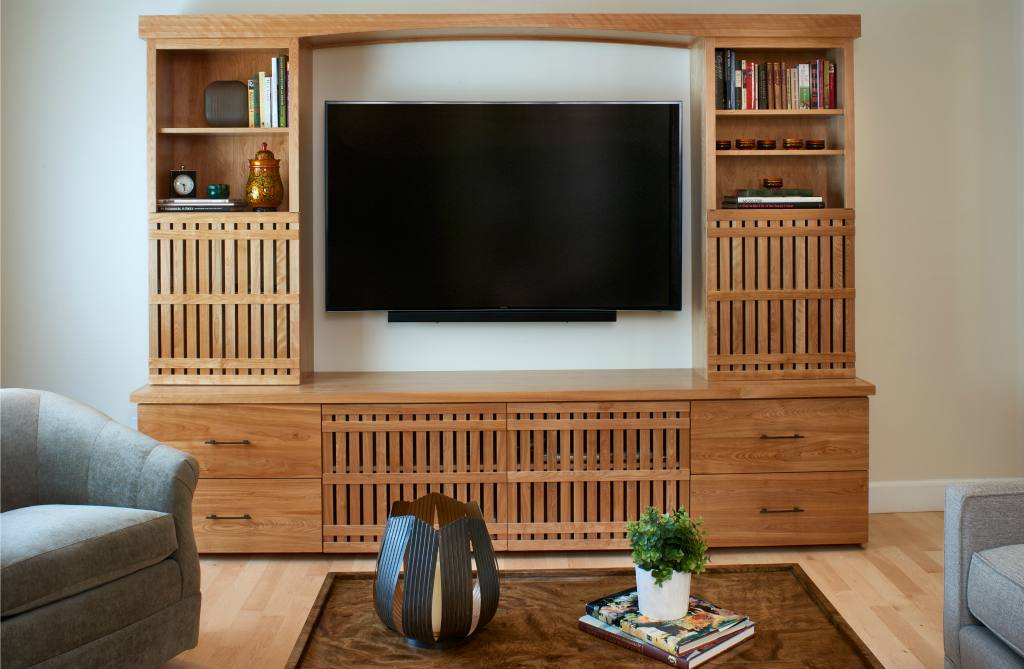 Top 4 Ways to Add Warmth to Your Living Room
You want at least one room in your home — other than your bedroom — that beckons you to kick back and relax, and good living room design can do just that. There are a variety of subtle tactics you can use — incorporating warm colors, bringing natural outside elements in, creating soft light, using lush fabrics — to make a living room cozy and comfortable. Of course, decluttering is always a good first step. And don't stress that the room has to look like it's straight out of a glossy print mag! Just add layers and inject your own style and personality to make the room undeniably you. It's that simple.
What's the real secret to making your living room stand out? Finishing touches! Without them, it's just never quite right, is it? A framed photograph here, a colorful lamp there, an sculptural accent piece there … you get the idea. Oh and don't forget that the perfect pillows cannot only make your space more enticing and inviting; it can also add color and levels of texture, too.
For those of you looking for tips and tricks on how to warm up your living room, we've curated four of our favorite designs to spark your creative streak. The following tricks worked for these homes, and we bet they can work for yours, too.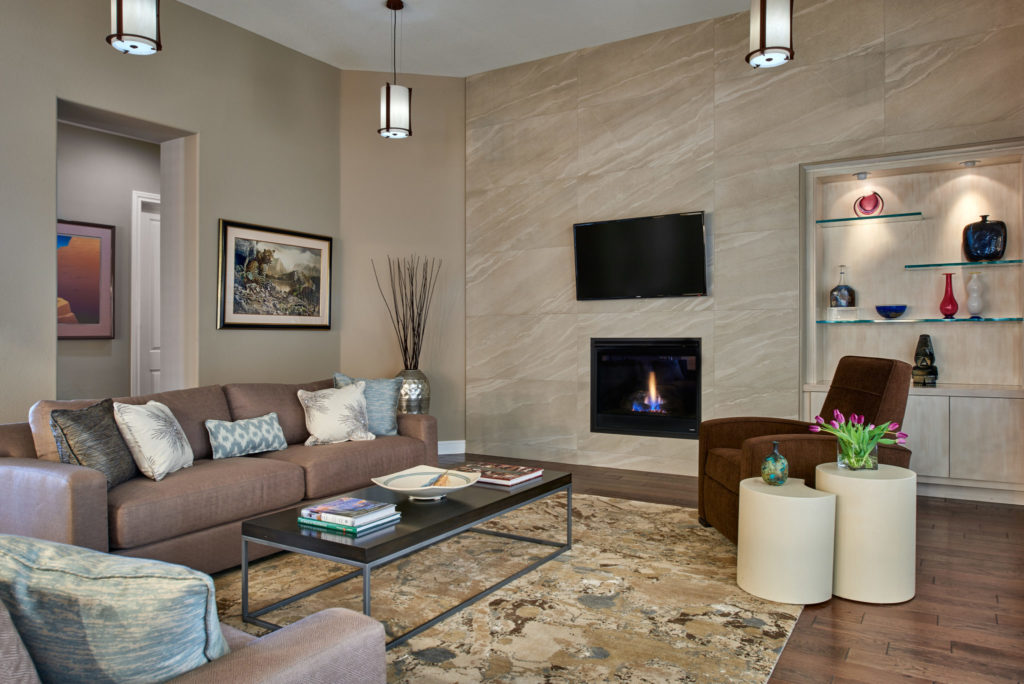 See this entire Beautiful Habitat project
Play Up Your Accent Wall
A custom fireplace surround (or in this case the entire wall) creates an entirely different feel for a room. In this particular situation, the area encompassing the fireplace is covered in elegant natural stone. Beige tones with varying degrees of cream striping weave in earthy elements and grains while embellishing what would be an otherwise ordinary plain wall. Natural stone is the perfect home décor addition; it's minimal upkeep and striking features will continue to wow for years to come. This fireplace surround even has a special place to show off colorful vases and glassware, adding an artistic element to the room without overpowering in a unique nook. Sometimes subtlety says it all.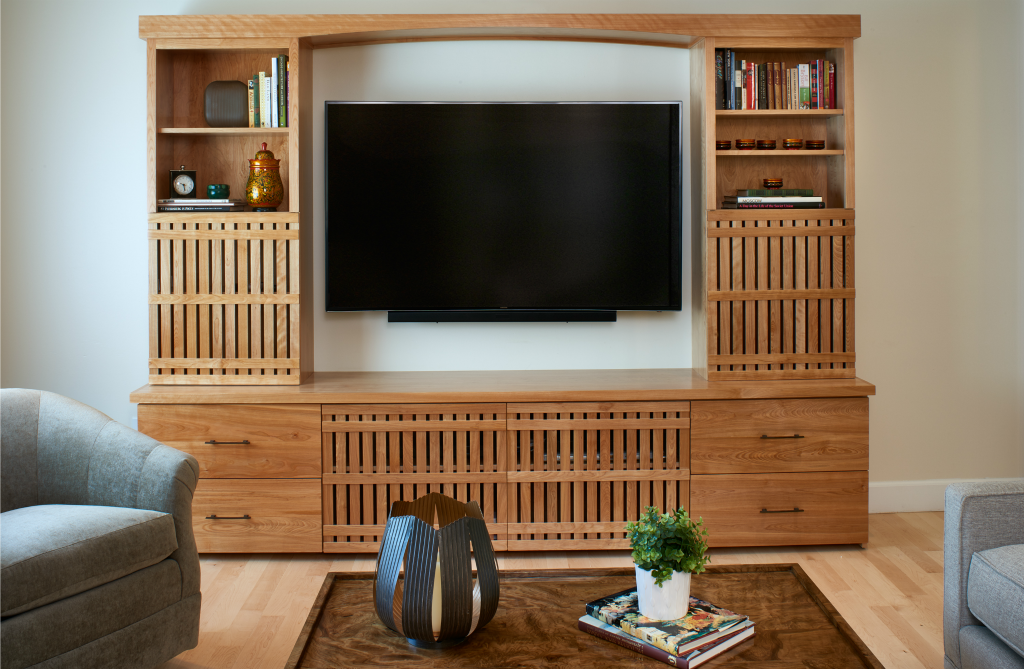 See this entire Beautiful Habitat project
Flaunt Your Media Center
Some off-the-rack media centers just don't play well with other designs. If you have a large media collection and/or a large blank wall, consider springing for a custom media center. You won't be disappointed. Take this gorgeous piece, for example. Constructed of red birch wood, it fits like a glove around the TV monitor and holds a surplus of storage for everything you can imagine, books, DVDs, CDs — you name it. The open shelving is great for showing off favorites, such as prized books and bowls, while the Japanese-inspired cabinet doors help disguise things you'd rather keep private. When furniture is this well made, it will last a lifetime. Very often well worth the money. Wood is naturally warm and can soften a room's look just by being there.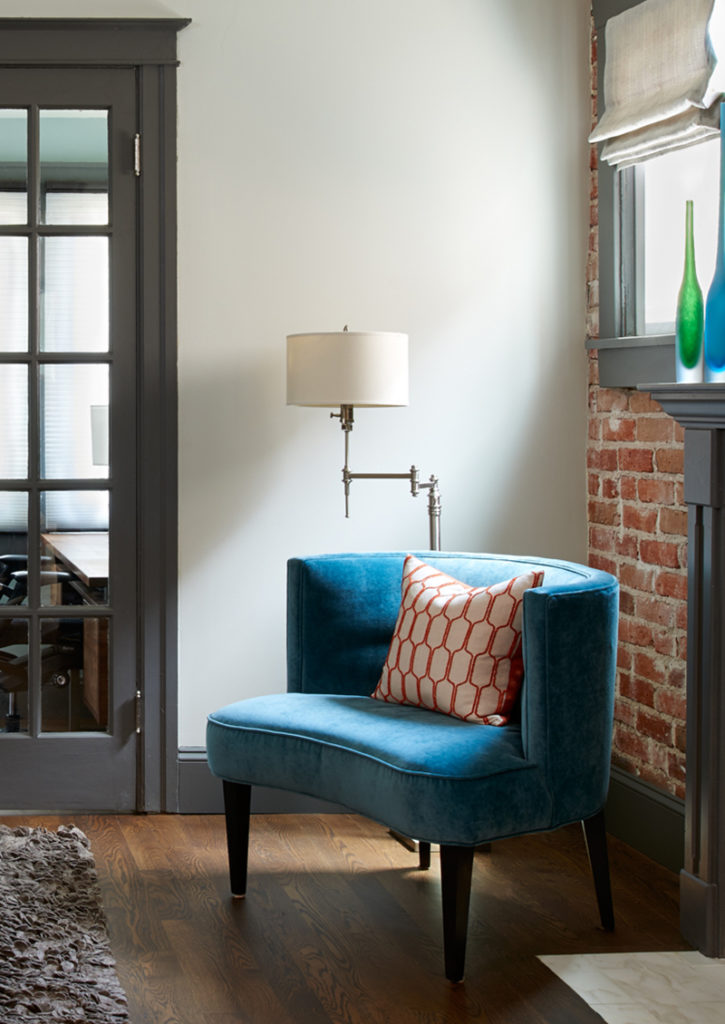 See this entire Beautiful Habitat project
Highlight Architectural Features
Incorporating a vintage architectural feature, a la exposed brick wall, is a stunning way to add character without increasing your budget. Brick walls highlight a piece of the home's history while working double duty warming up the room. It's the ideal way to add more without buying more. By illuminating part of the existing home, you're exposing charm and charisma just by peeling back the curtain (so-to-speak), a plus for minimalist lovers and historic preservationists. The teal velvet chair initiates an invitation to sit back and relax in this corner just beckoning for a book and a cup of tea. Notice how the geometric pillow pattern mimics the repetitive brick layout? And the lamp complements the classic design style while the room as a whole still manages to feel rustic and refined all at the same. And since brick walls are truly a warm color to begin with, just by exposing them, you're already winning.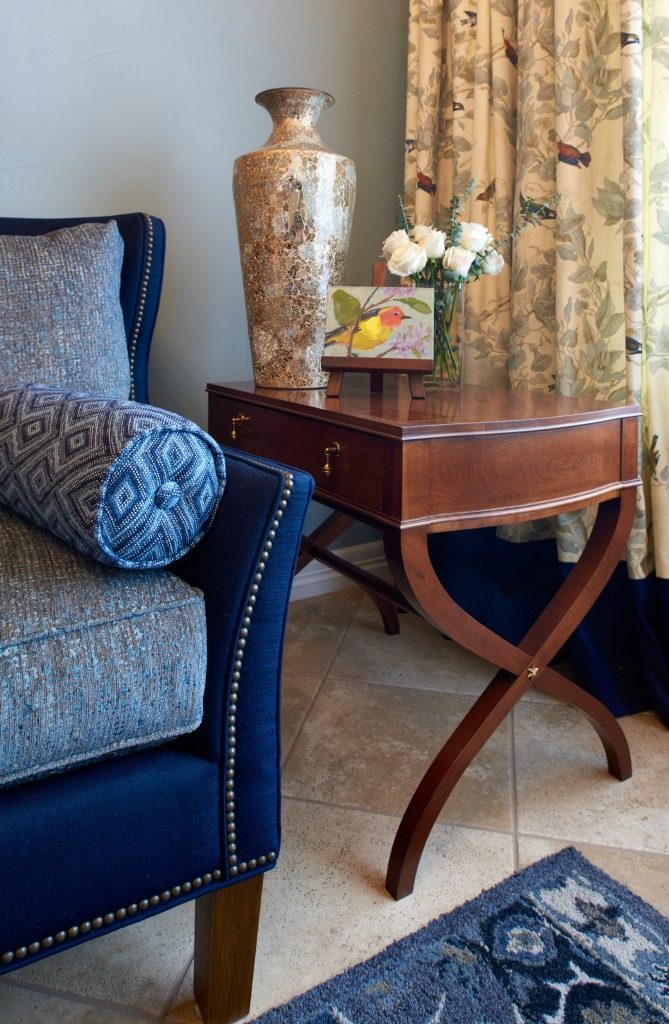 See this entire Beautiful Habitat project
Bespoke, Cherished or Vintage Furniture Pulls it All Together
A curated collection of interesting and well-made furniture is often a key element of good living room design. Nothing says style like a sofa constructed of custom fine upholstery and this one is a beauty! Crisp edges and straight wooden legs keep the style traditional while the textured two-tone fabric makes it modern and playful. It's chic, hip and offers long-lasting design appeal. Dual-toned furniture can really kick the style factor up a notch! Those decorative nails complete the look. You want a couch that is both fun to look at and comfortable to lounge on. This one definitely fits the bill. Bolsters are a nice way to add another layer of fabric and texture without being bulky. The wooden end table, with its sweeping curved legs, and beautiful draperies help pull the whole look together.
Ready to tackle a living room redesign but don't know where to start? We do! Let us know what you're looking for by completing our pre-consultation form.