Nothing says family time like a living room complete with comfortable seating, room to stretch out and ways to connect such as games and movies
Professional living room interior design ensures you get just the right furniture design and placement, which is important to the overall feel of the room. Layered lighting can make the space light and bright or offer just the right accenting for artwork or movie watching. Accessories are the jewels of the room that really make it feel like home. Think: oversized throw pillows in coordinating fabrics, a luxurious rug the kids will love lounging on, decorative pieces that reflect your values, hobbies and lifestyle.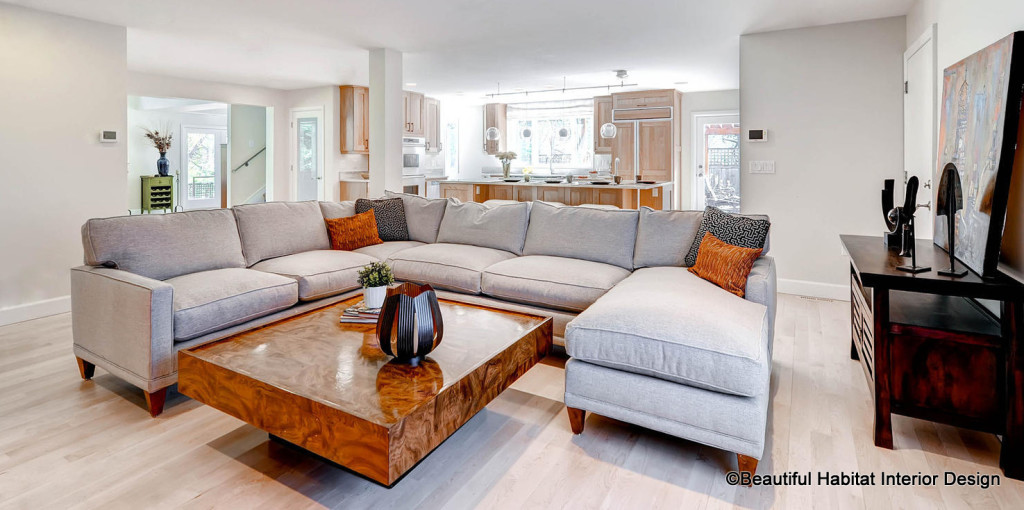 However, maybe you are looking for a more formal living room for entertaining guests. Coffered ceiling, picture-frame wainscoting, crown molding. You might long for floor-to-ceiling draperies, chandeliers and formal, tufted furnishings.
Casual, formal or somewhere in between, I love to design living rooms for all types of living! So many decisions go into a project like this, it's a great idea to engage a professional to guide you through the process. It's my job to share with you my knowledge and expertise so you can rest assured your design decisions are sound and the end result will be fabulous.
The most important design aspect is you! The living room needs to be perfectly designed to fit the way you will use it and reflect your personal design aesthetic. Together we will home in on a design vision. I will present you with product options you won't find in retail stores or shopping online. Then I will create the technical plan that will guide your living room remodeling or new construction project. I will oversee the implementation and interior decorating down to the very last detail. All you have to do is come in, relax and enjoy your beautiful habitat!
Let's transform your living room together. Contact me today!