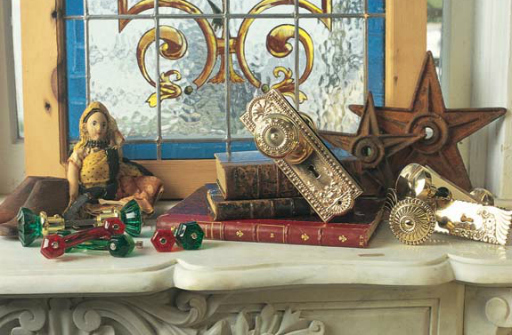 Things You Should Know About Architectural Salvage
I am currently working on a very fun and interesting project that involves both Architectural Salvage and Commissioning Custom Furniture. Before embarking on both aspects of this project, I came across two wonderful articles from Colorado Homes and Lifestyles Magazine. Here are 10 Things You Should Know About Architectural Salvage, as printed in Colorado Homes & Lifestyles.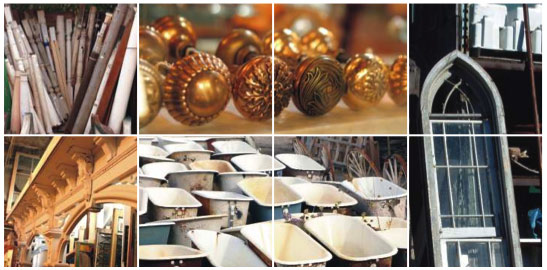 10 Things you Should Know About Architectural Salvage: (via Colorado Homes & Lifestyles, with a few additional notes and photos from Beautiful Habitat)

It's a fun way to go green. When you buy salvaged building materials you're not only scoring conversation-worthy accents for your home; you're also diverting materials from the landfill and minimizing the use of raw materials.
Don't expect perfection. "The reason these pieces are charming and interesting is that they're obviously recycled—meaning they're not perfect," says Eron Johnson, owner of Denver's Eron Johnson Antiques. Tip: Have a furniture restorer coat any pieces of peeling paint with clear paste wax, which maintains the antiquity of the piece but gives it a smooth finish, Johnson says.
Beware of "too good to be true." There are a lot of architectural salvage knockoffs out there, warns Johnson—particularly when it comes to marble fireplaces, stained glass and iron work. If the price is too good to be true (as in, considerably less than every other piece you find), it probably isn't the real thing.
Know what you need. If you're shopping for pieces that need to serve a function (doors that operate, etc.), bring along a notepad filled with the measurements and quantities you need and pictures of items you want to match, says Tom Sundheim, owner of Queen City Architectural Salvage in Denver.
Find new uses for old items. "The beauty of architectural salvage is it frees an antique from its former use," says Johnson. Iron garden gates can become decorative headboards; wooden window frames act as room dividers; and an old weathervane emerges as the perfect accent for your mantel. (or lamp bases as seen below, BH)
Be open to doors. Shopping for antique doors means having an eye for "quality beneath the paint," says Sundheim. "Know which woods are heaviest. A pine door will weigh far less than a comparable oak door." If you need the door to function, pony up for a heavier door. Also, for newer homes, understand that you may have to reframe openings to accommodate taller antique doors, Johnson says.
Hit up the hardware section. You might have a hard time finding enough matching knobs and drawer pulls to outfit, say, a whole kitchen. But unearth a few antique pulls (they can even be mismatched) for the right dresser or accent table, and you've got a statement piece.
Let there be light. If you live in a historic home, says interior designer Beth Armijo of Armijo Design Group, one of the best ways to honor the architecture is to install period-appropriate light fixtures. But, adds Johnson, remember two important safety tips: have an electrician update the wiring and, for pendants, reinforce the ceiling box. (Most antique fixtures are solid brass and heavier than modern fixtures.)
Dig around for your garden. A trip to the salvage yard can yield curios perfect for your outdoor living spaces, too. Look for stone statues or pillars, cast-iron park benches, weathered farm tables, or even vintage bathtubs (great for birdbaths).
Try DIY salvage. Someone just might love that pale-pink tub you're tearing out of your master bathroom. Before you haul it off to the landfill, consider selling your relics online, or, even better, donating them to ReSource Yard (resourceyard.org), a nonprofit with salvage yards in Boulder and Fort Collins. Sale proceeds benefit waste-reduction programs and donations are tax deductible.
My adventures in Architectural Salvage took me to the ReSource Yard in Boulder and Queen City Salvage in Denver. I also perused the Eron Johnson website (which is a great site and user-friendly). Ultimately, I am repurposing some wood that used to be a kitchen floor and I  purchased dining chairs on 1stDibs. My adventures continue as I am planning another visit to Queen City for a new art idea I have. Stay tuned for more stories on this interior design project, coming soon.
Do you have treasures that you've salvaged or recycled? Share with us here or on Facebook.