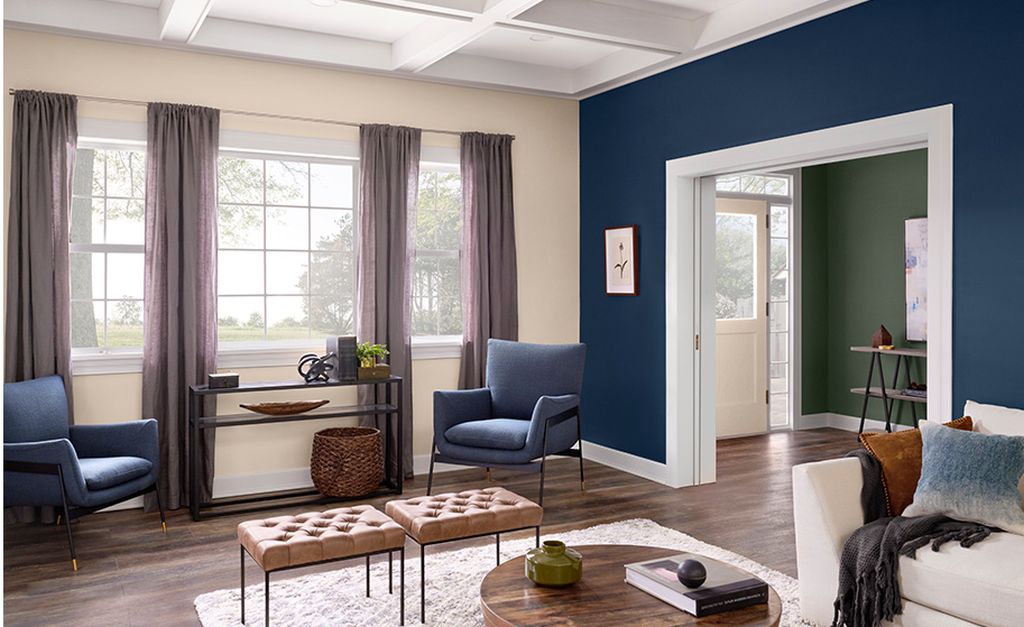 Sherwin Williams Color Mix 2020
On October 3rd, the Beautiful Habitat Design Team was invited to attend the 2020 color trend forecast by Sherwin Williams. In order to forecast these color trends, Sherwin Williams spends months researching studies of color, culture, technology and lifestyle trends to forecast the colors that will speak to us in 2020-21. The results of their effort are 45 trend colors in 5 "welcoming and intuitive palettes that bring joy, serenity and focus to the mind, body and spirit".
A major contributor in the research and forecast was based on the rising trend in "wellness design". This is nothing new to professional interior designers; we've been discussing all of the facets that now make up "wellness design" for a decade. That's a topic for another day. Suffice it to say, I am happy that the discussion of the way our home and work spaces impact our health and wellbeing is reaching mainstream thinking and conversation.
Overall, I spot two primary themes in these color trends. First, this is a more colorful collection than we have seen in a while. We've had gray and white walls and cabinets for the last decade. While those will still certainly have their place in our home designs, I'm ready to embrace more color. How about you? And second, a return to warmer ivory, beige and tan color tones. This is something that I predicted when I spoke to New Home Source about Interior Design Trends for Fall 2019.
Without further ado, this is a summary of the 5 color palette trends.
Alive

INFLUENCES: Optimism | Authenticity | Curated | Southwestern
This palette is rich and saturated and I absolutely love it. This is my favorite total color palette, although my favorite colors are within other groups.
Mantra

INFLUENCES: Minimalism | Serenity | Scandinese | Spa
This group of colors is full of airy, chalky neutrals. It's very serene, but the additions of pinks take it out of the normal "spa" colors we typical associate with serenity.
Play

INFLUENCES: Escapism | Humor | Surprise | Energy
This color combination is buoyant and happy. While overpowering for most people, these colors are fantastic for small decorating and accessorizing items. Think of pillows, vases and art that pop with happy colors. My favorite color is in this group: Oceanside.

Oceanside is similar to Lagoon, which I shared with 5280 Magazine in 2018 as the color I was dying to use in a home décor project.
Haven

INFLUENCES: Simplicity | Wabi-Sabi | Sanctuary | Sustainability
This is a very earthy palate but I really like the surprise touch of black. It grounds the group of colors and is both unexpected and classic at the same time. I think every room should have a touch of black. There is a reason that the little black dress never goes out of style.
Heart

INFLUENCES: Bauhaus | Bohemian | Fusion | Tribal
This palette is moving toward the warmer colors that I predicted to New Home Source. It features a warmer bone white and beiges. This palette features my favorite neutral color of this whole collection: Original White. This looks a like a beautiful neutral. While it is a warm white, it's not venturing into a yellow or orange undertone. I can't wait to use this color soon.

Color of the Year: Naval
And Sherwin Williams has named Naval as the color of the year. I really like this color choice. But then, I've always been a big fan of navy. If you've been with me for a while, you know that I design a lot of blue rooms and homes; blue people are my people. I also wear navy often, and not just in denim. Even my car is navy blue. Navy blues are preppy and timeless and go with everything.
If you are going to embrace navy in your home décor next year, I recommend mixing with black and white for an unexpected combination. You've always heard the rule to not mix navy and black, but I firmly believe that is a rule to be broken!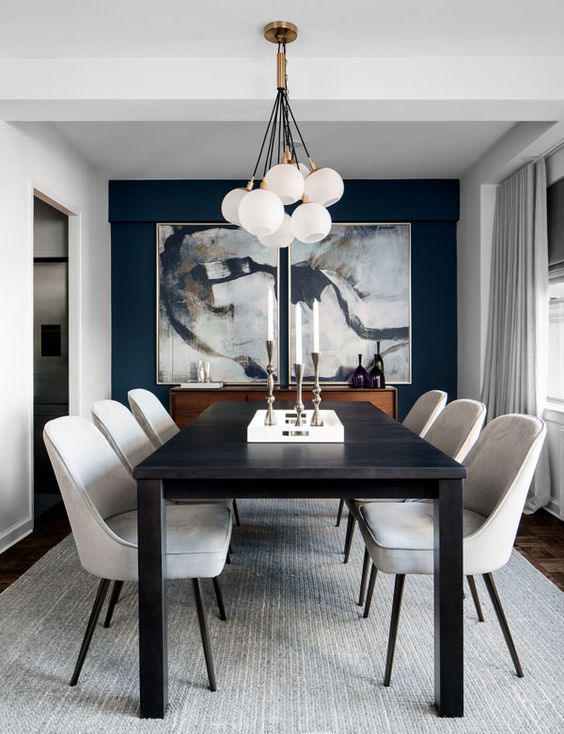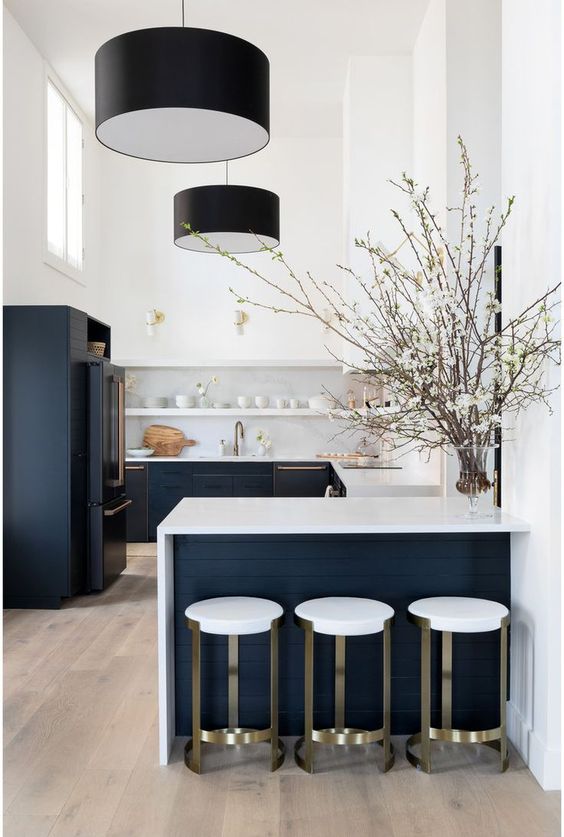 What do you think of these color palettes? Is there a color you want to try in your home for 2020?
See a few of my favorite Blue Interior Designs Here
A Boulder Home from Formal to Family-Style
Thoughtful use of Color {blue} in a Home Designed for HGTV