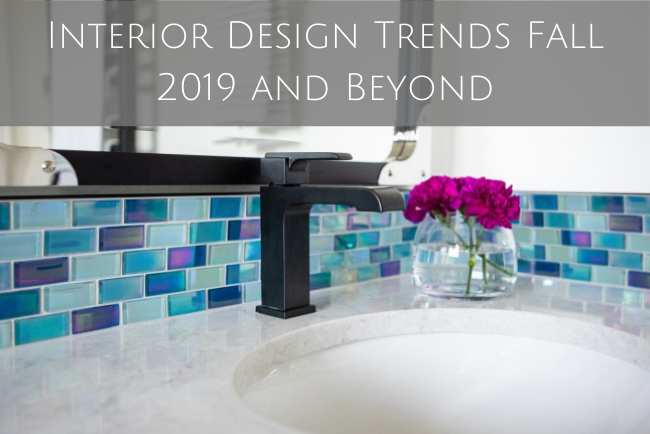 Interior Design Trends 2019 to 2020
I was recently interviewed by the team at New Home Source on my predictions for Fall Trends in interior design and decorating. The article is now live and you can read my predictions along with other designers across the country. Fall Interior Design Trends Roundup.
Here is my answer included in the article, along with photos and more detail from me:
Matte Black
Matte Black is the hot metal for kitchen and bath hardware, including faucets, and lighting. With the rising trend and availability of matte black options, now is the time, more than ever, to incorporate mixed metals. Matte black is absolutely stunning paired with brushed gold or chrome.
We recently completed this bathroom remodel where we mixed matte black and chrome for all of the fixtures. I haven't even shared the story here, so this is FRESH content for you!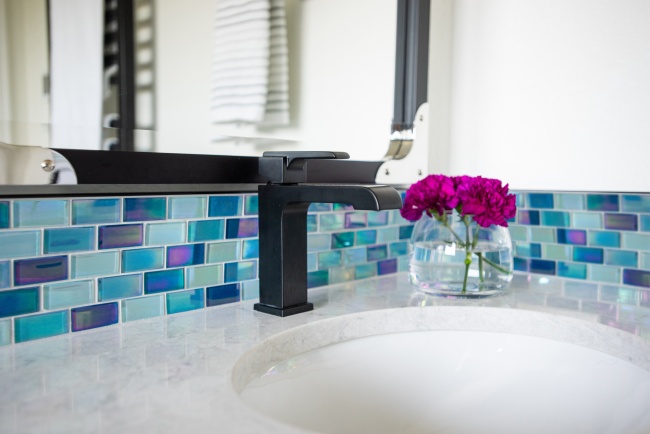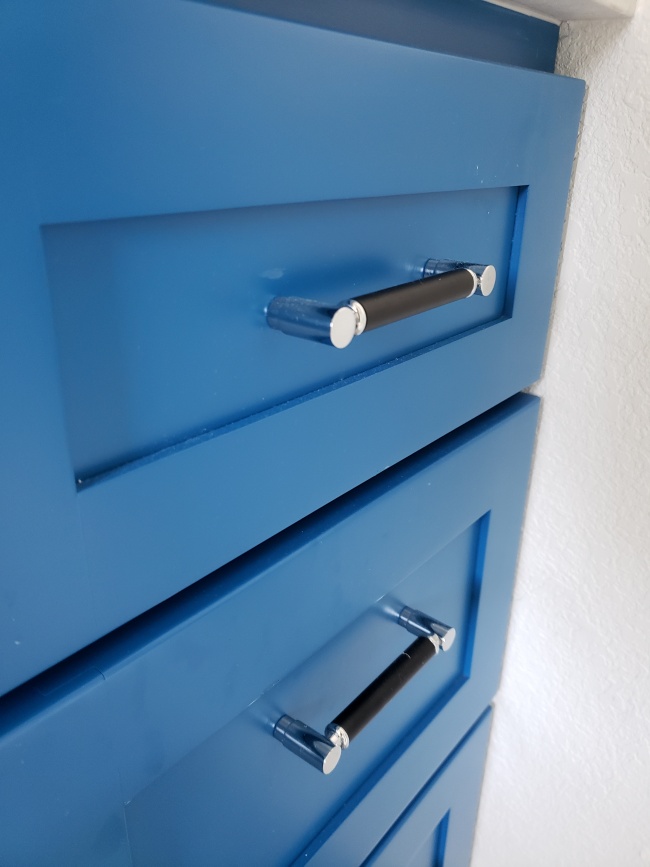 Colorful Kitchens
We've been slowly moving away from the all-white kitchen. This trend will continue as homeowners embrace more color in backsplash tiles and in the base cabinets of the island. White quartz and marble countertops will continue to dominate kitchen design, keeping the kitchen trend light and bright overall. The popular kitchen colors have been charcoal gray and blue in 2018 and into 2019. Shades of green, from bright apple to deep emerald, will become the new trend in kitchens this fall and moving forward.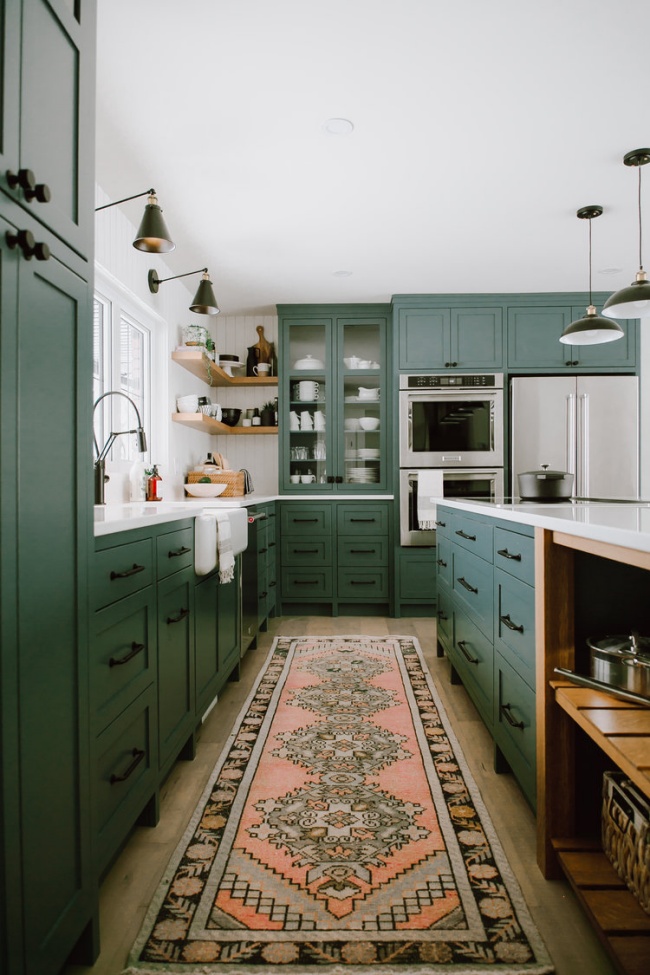 New Neutrals
Grays, from silver to charcoal, have been the popular neutrals for nearly 10 years. I expect that this fall will start to bring more of the browns and creams back into home design. I predict that deep chocolate walls will be a trend through the fall and winter. These walls will look particularly stunning with traditional fall décor in orange and yellow.
My prediction that browns and creams are making a comeback was confirmed when we attended the Sherwin Williams Color Mix Forecast event in Denver on October 3rd. They unveiled 45 colors in 5 color palettes for 2020. Those include warmer colors like "Touch of Sand" and "Cocoa Whip". More on this event and 2020 colors here!
Return to Traditional
In addition, I see other trends that are taking shape and these are other predictions I have for interior design now and into 2020-2021. I see two trends in particular related to furnishings and interior decorating: furniture with more traditional lines and shapes and painted case goods.
We've long been in a contemporary or transitional style, with "clean-lined" furniture. While I don't see a return to fussy and highly embellished furniture to evoke the Palace of Versailles, I do see traditional elements coming back. Those include design details like turned and embellished table legs Also upholstery with curves and details like nail heads, tufting and traditional bun feet.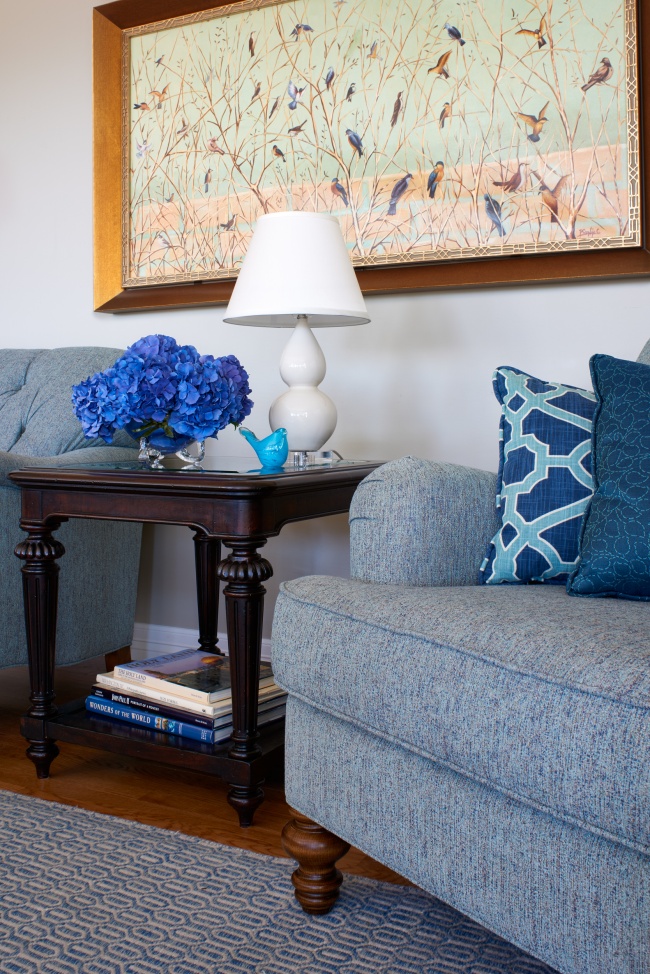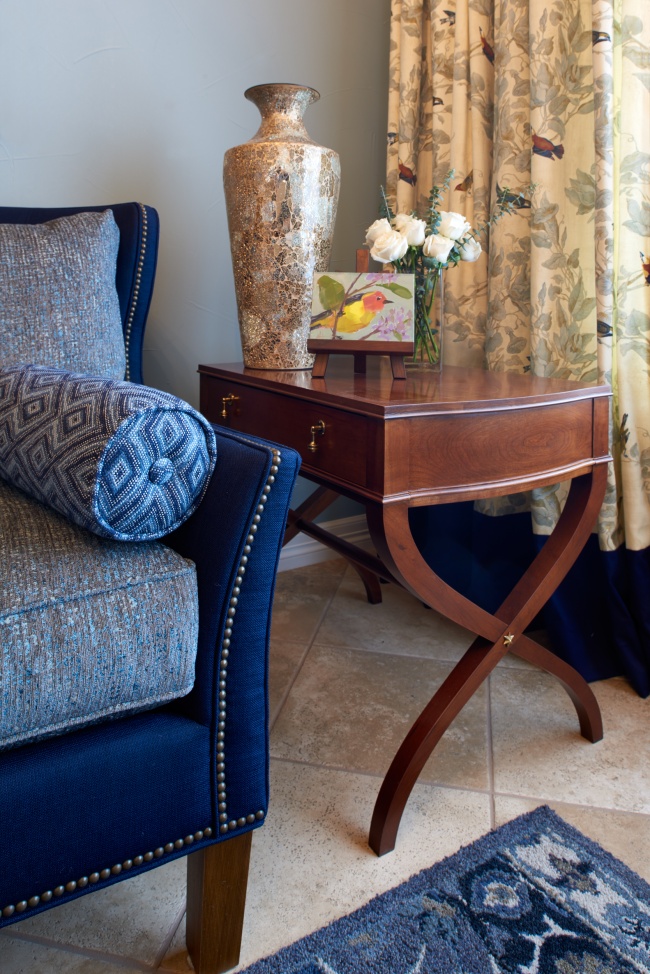 Painted Case Goods
Like clean lined furniture, we've been in an era of neutrals. We have had a strong run of grays and whites on everything from walls to cabinets to upholstery. However, the all white house is never something you've seen at Beautiful Habitat. I have always been a designer that utilizes strong color and pattern, regardless of any prevailing interior design trends.
Now, more people are going to join me in my happy, color-infused world and begin to leave the all-white, farmhouse look behind. I predict that color is going to continue to appear on all manner of built surfaces as well as furnishings. Specifically, I think we are going to see more painted case goods like tables, beds, and dressers. I will happily embrace this trend. Back in 2016-17 we selected blue painted furniture for this project in the Wash Park neighborhood of Denver. We used blue throughout the home for continuity and specifically on painted case pieces in the bedroom nightstands all wood pieces in the dining room.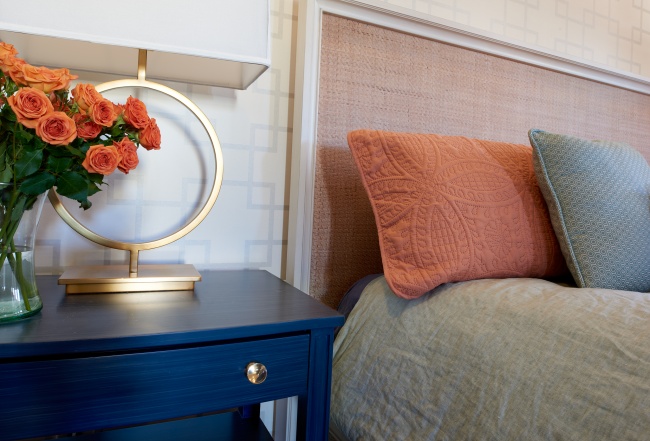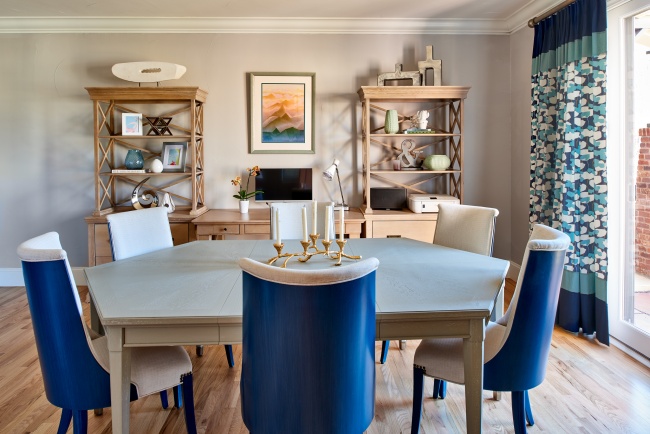 I don't put a lot of stock into following home design trends. As a designer, it's important to stay abreast of the trends and the way that the home market is moving. But at the end of the day, I design for my client, what they love and how they want to live. Do any of these trends speak to you?
For daily design insights, inspiration, ongoing projects and news, join me on Instagram (https://www.instagram.com/beautifulhabitat/) . We're having a lot of fun over there.