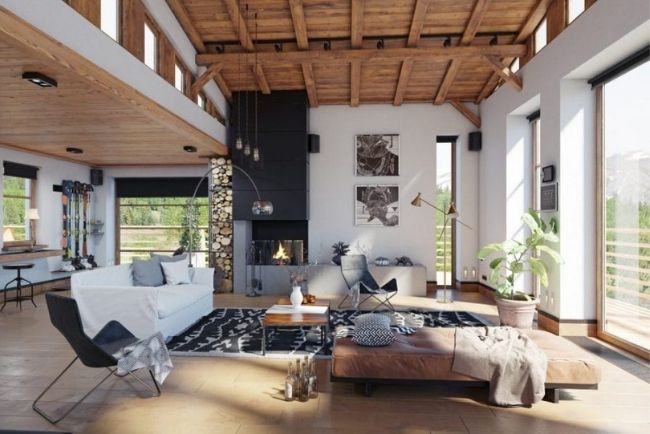 Mountain Modern Living Rooms
Last month I defined the Organic Modern interior design style. A close cousin to that style is Mountain Modern and I've been a little obsessed with Mountain Modern lately. In fact, it's such an obsession that I've created 2 stylized rooms that you can shop right from this blog post. Keep reading…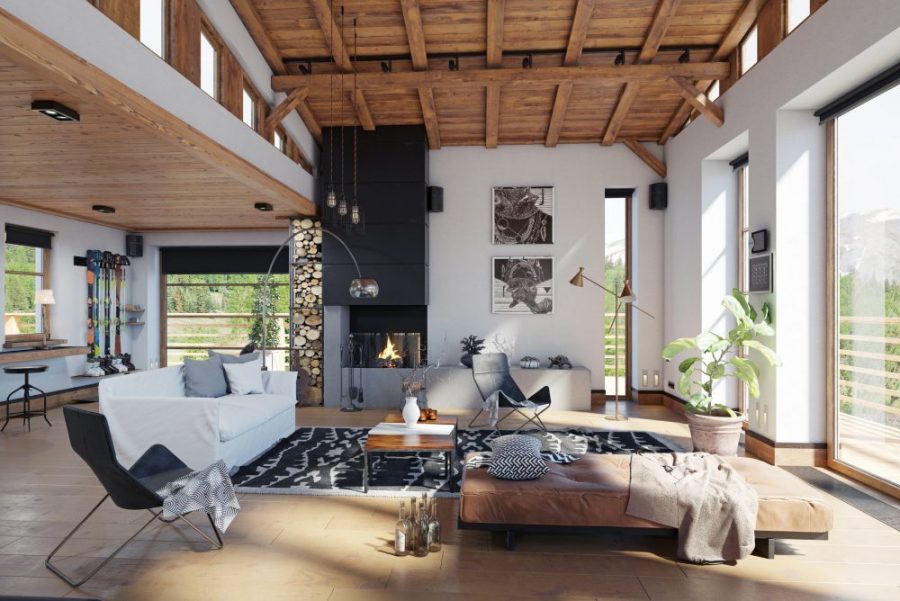 Via Cliffs Living
In Organic Modern design, the organic lines and color soften the rigidity and sterile feel of modern design. The restraint of modernism keeps the organic design from crossing over to "fussy" and overly ornamented.
In a similar way Mountain Modern interior design is a pleasing balance. The rich and rustic natural textures of traditional mountain design are balanced against the clean, restraint and sleek finishes of modern design. Mountain modern is a style which leans modern, even slightly edgy, yet is warm and inviting. Traditional rustic details are replaced with sleeker, modern design elements.
I've been loving this style so much that just for fun, we created these 2 mountain modern designs. The first leans more modern and the second leans more traditional. And the best part – we've included links to every piece in the room so you can add these beautiful rooms to your home today!
Design Plan leaning more Modern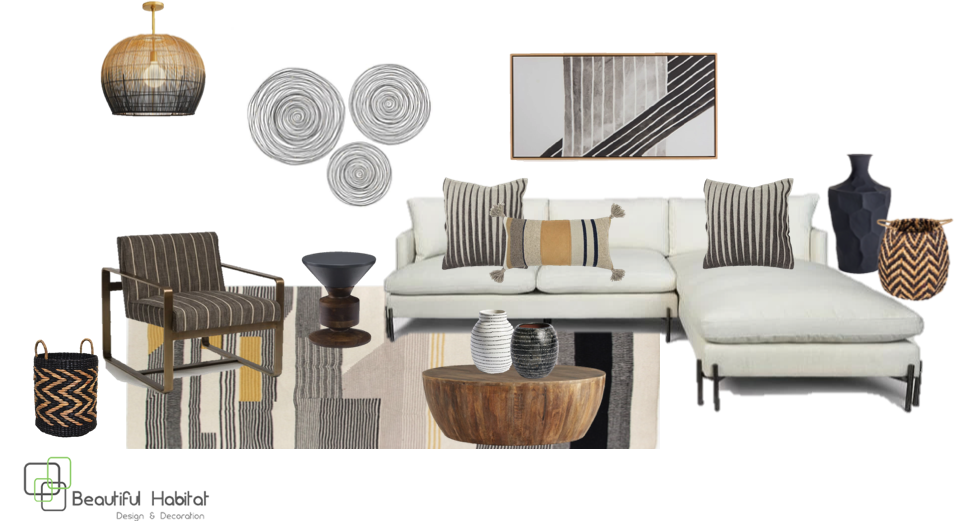 The foundation for this room is the graphic area rug which adds just a pop of yellow to the room. The modern sectional sofa has unique metal legs for interest and a more edgy feel. The wood coffee table brings us back to the mountain feel by adding the rustic wood texture and organic shape. The chair has a modern shape and metal legs, with a striped fabric that brings us back to a masculine mountain feel. And the black and wood side table is a pop of modern design.
Then the accessories – I love the ombre pendant light. The yellow coloring pairs perfectly with the rug and the light was my first inspiration for this room design. Baskets and pillows really round out the texture of this room to keep the mountain feel in this style.
Shop the whole collection here.
Collection includes alternate furniture, art and rugs as well more options, like lamps and accessories.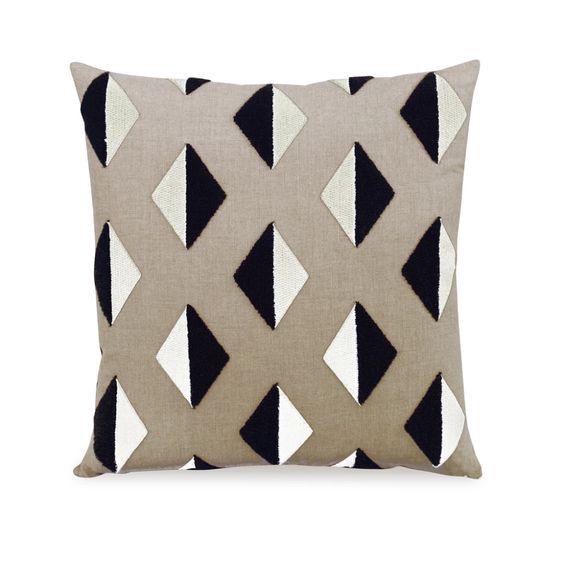 Design Plan leaning more Mountain Transitional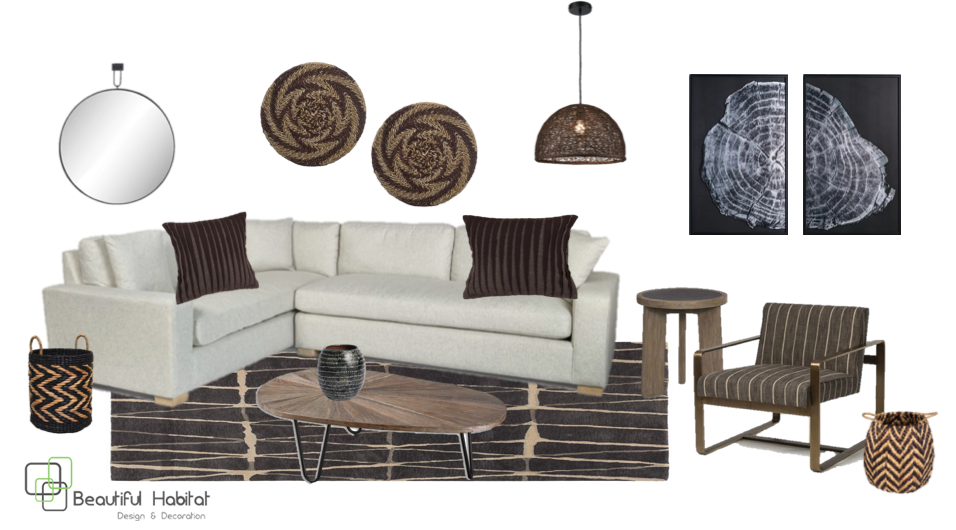 This room design leans more toward the mountain design and more transitional than the first room. The sectional sofa is clean lined, with a lower base and traditional wood feet. The coffee table is more modern with metal hairpin legs. I absolutely love the side table selected for this room which is a teak tripod base with a zinc top. The mix of metal and wood is perfect for a mountain modern style.
The real interest in this design plan comes for the décor and textural accessories. The use of baskets as textural artwork makes the whole room feel warm and inviting.
Shop the whole collection here
Collection includes alternate furniture, art and rugs as well more options, like lamps and accessories.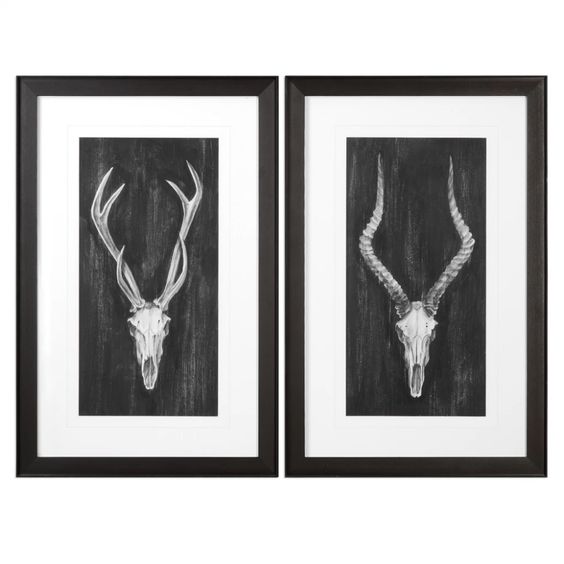 Tips to Create a Mountain Modern Design
Use minimal color but maximal texture through area rugs, pillows, throws and even baskets or tapestry as artwork.
Black is a grounding color and really brings in that organic vibe. Incorporate black metals and black in textiles.
Add pops of color in rust or forest green or even navy.
Use a combination of metal and wood with natural textures like baskets, woven fabrics, leather
Add cozy throw blankets for the ultimate mountain retreat. I've curated a collection here: Mountain Modern throw collection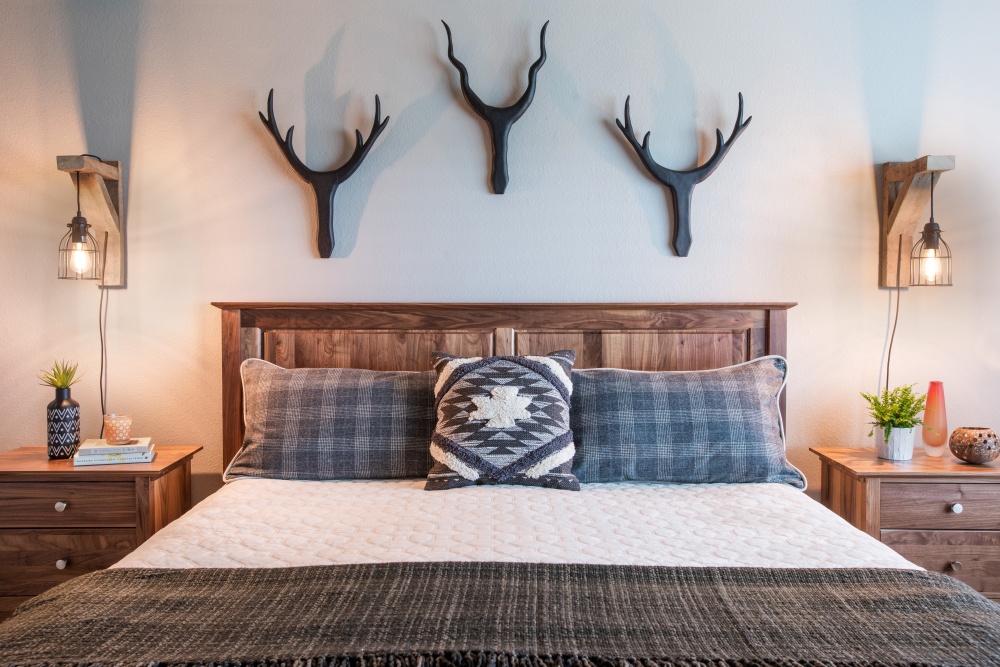 Mountain Modern is one of our top 4 design styles. Is it your style? Take the quiz to find out!