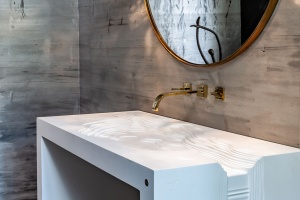 Kitchen & Bath Design Innovations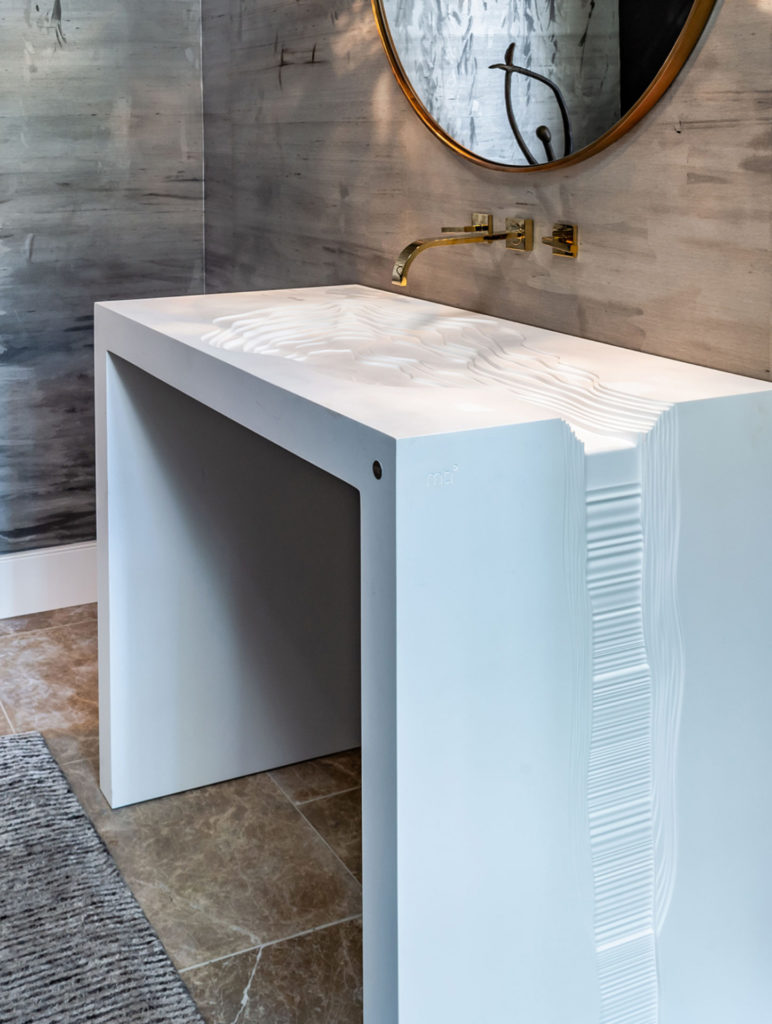 In January 2020, I was able to attend KBIS live in Las Vegas. In hindsight, I'm so glad that I did! I had no idea it would be the last conference and the last time I'd travel in over a year.
This year the Kitchen and Bath Industry Show (KBIS) was a virtual event. It was a little weird (and what hasn't been weird in the last 12 months??). However, the show was still packed with the latest and greatest for kitchen and bathroom inspiration. Here are my favorites.
My Favorite Bathroom Innovation
Terra Custom Topographical Vanity Sink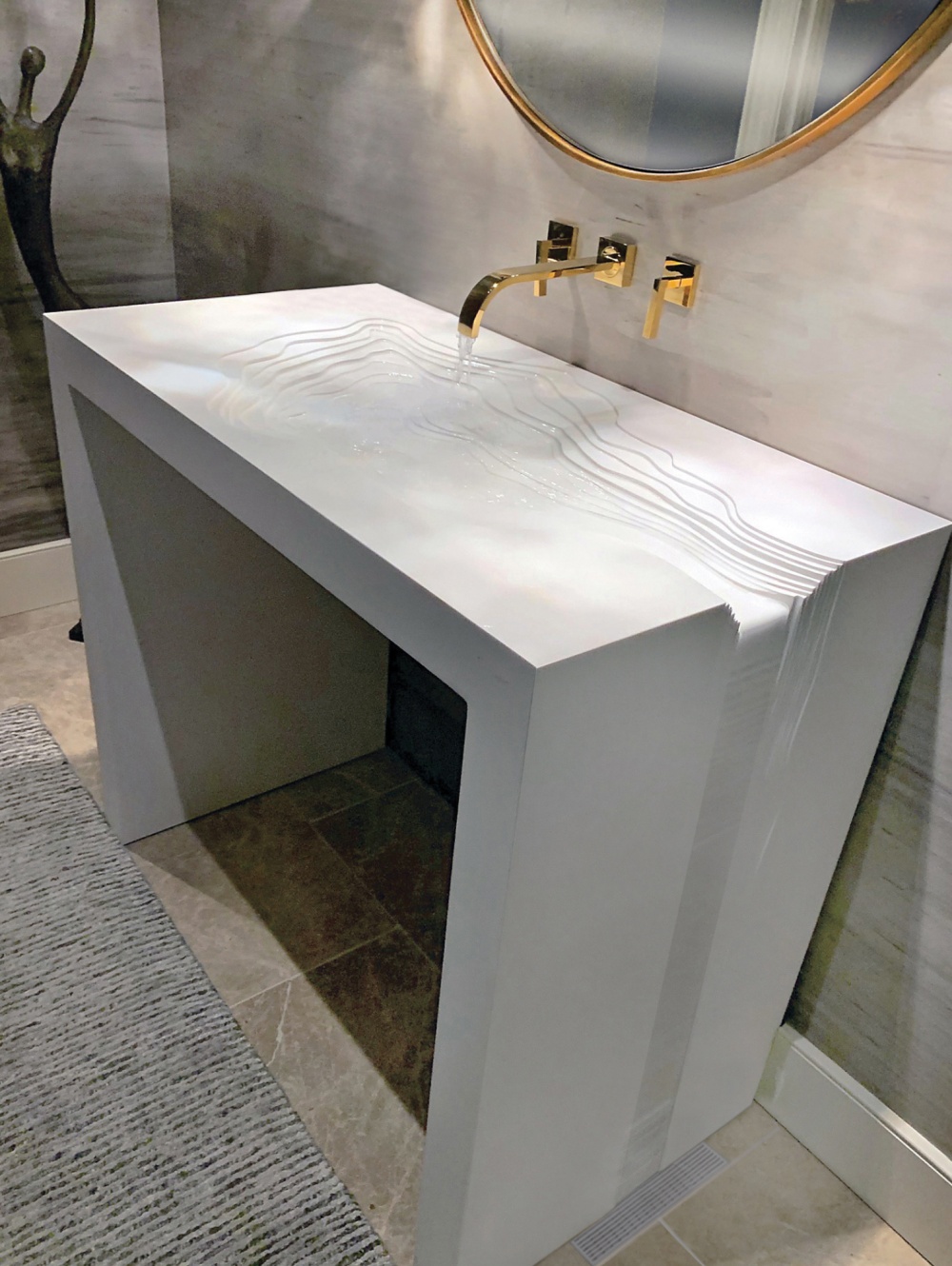 That's right – this is a custom made sink to any size and topographical map of your choosing. It then drains via a waterfall down the side into a drain on the floor. Yes – it is THAT amazing.
From the website: "The sink bowl is completely custom, designed and manufactured based on a customer-supplied topographical map to create a one-of-a-kind piece. The sink bowl is designed to accept a 1.5 GPM aerated stream with minimal splashing, and the flow of water in the sink bowl has been graduated toward the top of the waterfall. The waterfall side has been contoured with slight steps so the water will flow smoothly down the side in a controlled fashion into a floor drain."
And – you should absolutely check out the website to see the video of this sexy sink.
This vanity and sink combination is absolutely stunning! I love the creativity and glamor of it all. This is perfect for a showy powder room! And for those of you thinking that this is way too hard to clean: "SculptureStone is non-porous and resistant to stain, mold and mildew, with a hand-polished deep gloss finish that is easy to clean and maintain."
I now feel like I need this in my life. This would be the centerpiece for an absolutely stunning bathroom design.
My Favorite Kitchen Innovation
This is a sink, dishwasher and produce washer all in one.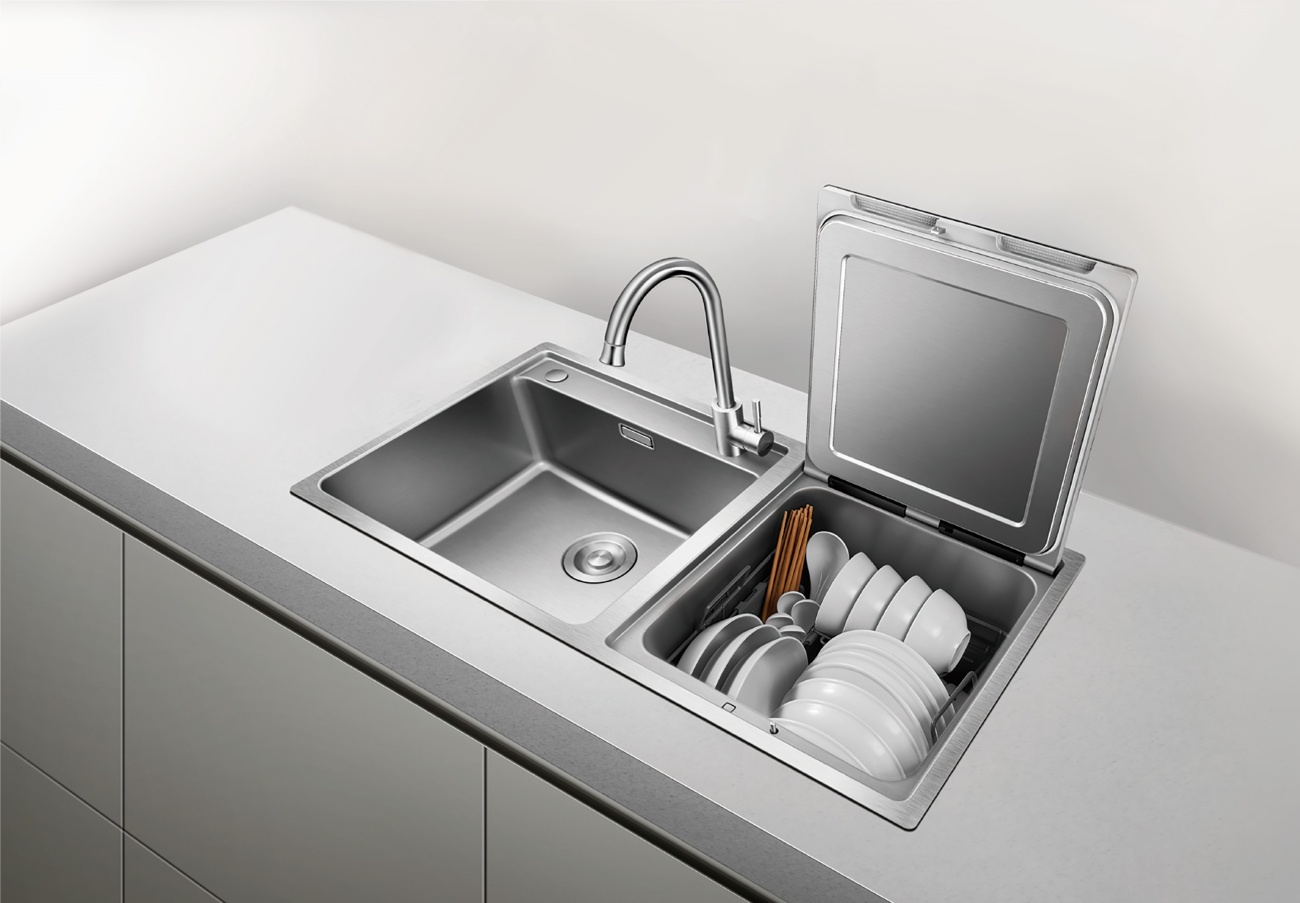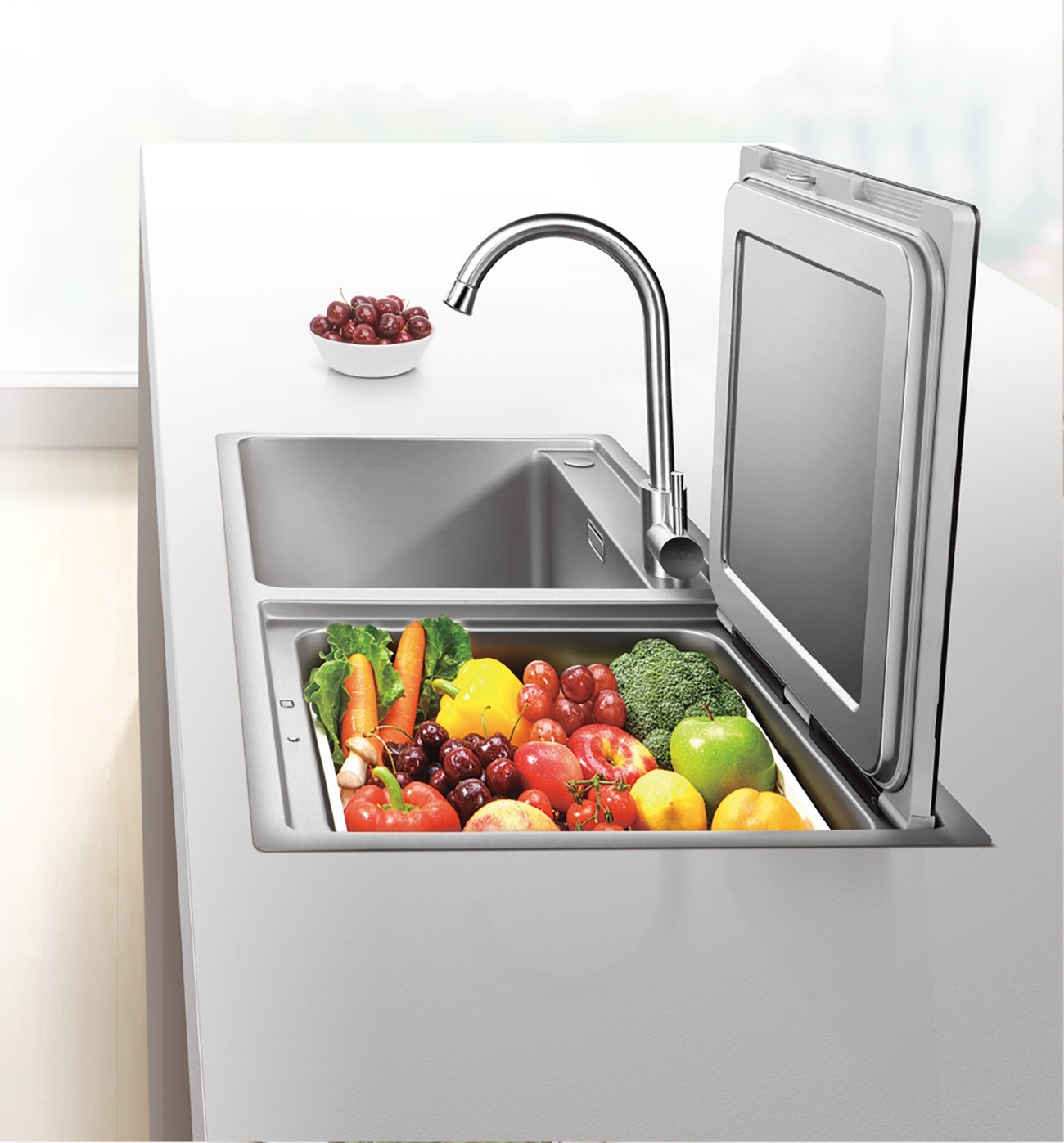 When I first saw this as a dishwasher, it did nothing for me.  But I live in a large suburban home with plenty of room for a full size dishwasher. What really got my attention with this piece is the produce wash ability. As someone that tries to incorporate plenty of fresh fruit and veggies into our diet, an automatic produce washer would be a game changer!
Then I read on to learn that this was really designed with small-space living in mind. It takes the same space as a doubles sink, but incorporates the dishwasher. Yes, this is a brilliant kitchen solution for small space living. It's also very ergonomic. Imagine not having to bend down to load and unload dishes.
The produce wash feature uses ultrasound turbulence to remove dirt and pesticide residue from produce.  Once again, I didn't think I needed anything new, but now that I've learned about this, I feel like I need this in my life!
My Favorite Anywhere Innovation
Pietta Donovan Tile Collection for Walker Zanger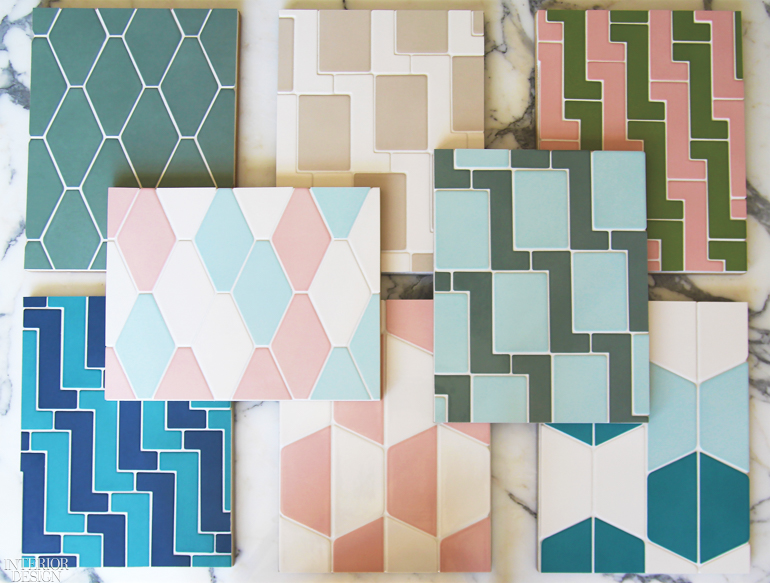 Just as I was feeling very bored with both cement and subway tiles, this new collection completely spices things up. The collection has added interesting new shapes into the tile world. The colors are fresh, but the use of interesting shapes makes this truly stunning. The shapes alone can make a totally unique look, or the combination of color and shapes makes a huge wow statement, like this bathroom design:
To see the full collection, check out Pietta Donovan's Pinterest Page and Walker Zanger.