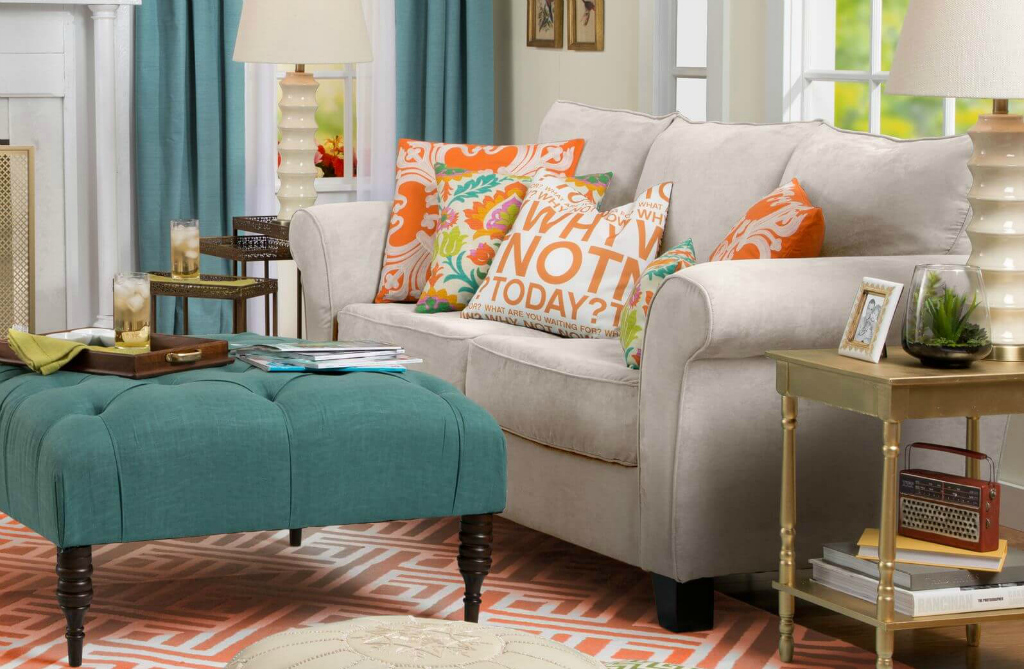 Interior Design Basics Part 3: Incorporating Decor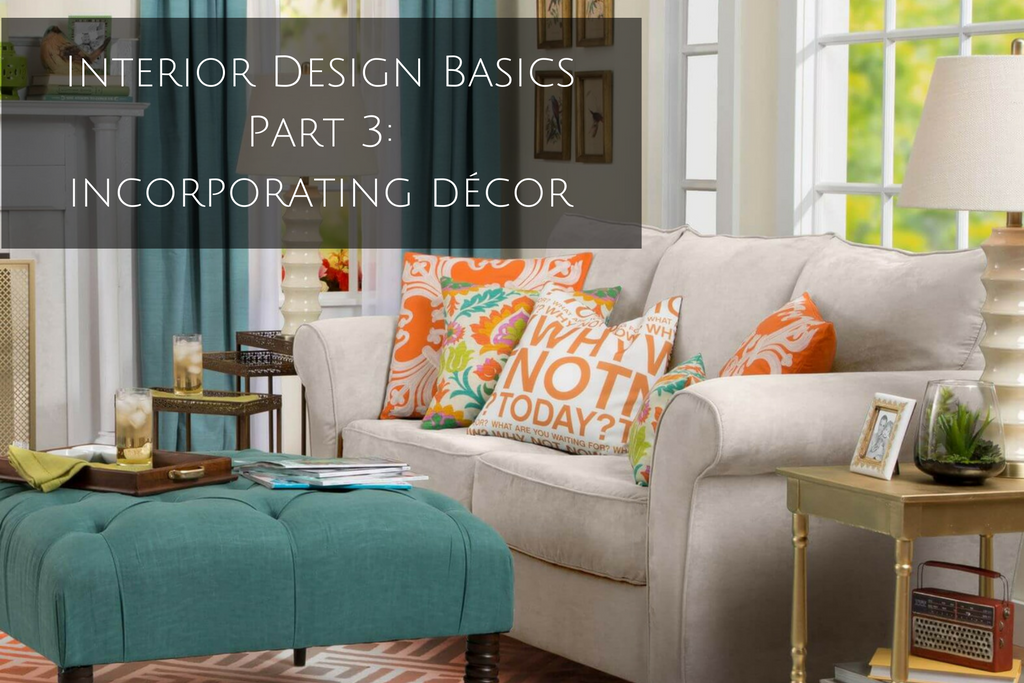 One of the first principles of interior design is function, meaning that your space must cater to how you and your family live. The utility of the room, space planning and furniture placement are of paramount importance when beginning an interior design project. (Note: If you missed Interior Design Basics Part 1: Function, check it out here!)
Once you've defined the function of your space, it's time to incorporate important design principles as you move through the design process. The proper application of these design principals is vital for creating a room that just looks "right." (Note: If you missed Interior Design Basics Part 2: Design Principles, check it out here!)
With these fundamentals in place, it's time to give your space the special touches that make it all your own. In this Interior Design Basics Part 3: Incorporating Décor, we help you develop a plan to wrap up the basics of interior design with décor to decorate and finish your space for a complete, designer look you'll love.
Theme
Developing a decorating theme is a great way to ensure, as you continue through the process, that your design elements remain consistent to the overall look you want to achieve. Your theme might revolve around a specific color palette or develop from a favorite piece of artwork or a fabric or rug.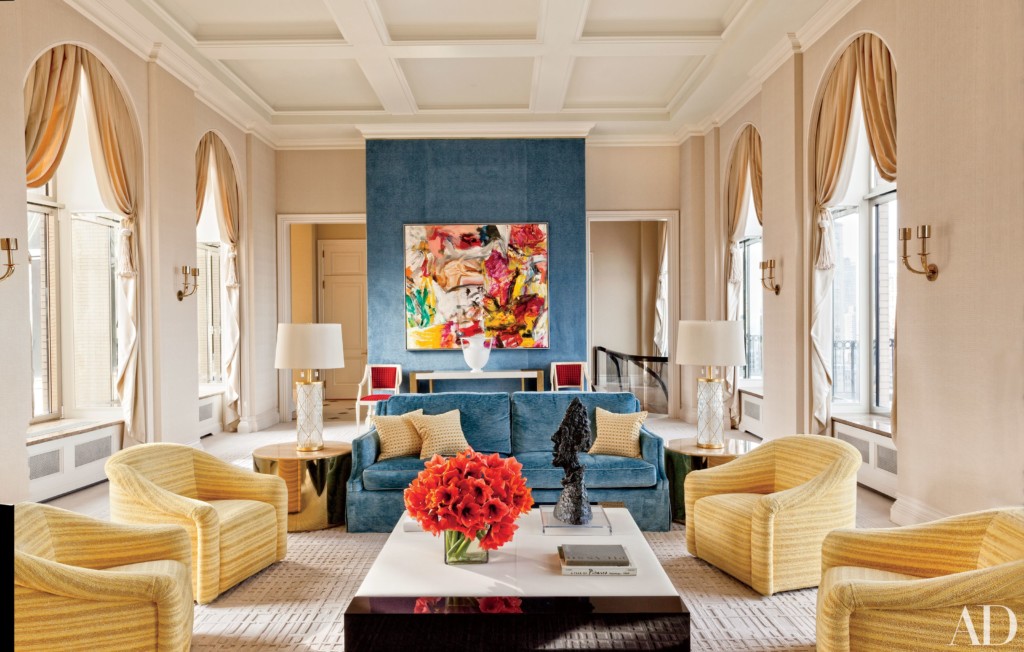 via architecturaldigest.com
Once you determine your inspiration, choose coordinating design elements that work together and complement each other. For example, if you're inspired by a piece of artwork with long, sweeping lines, consider fabrics with patterns that mimic those lines. Or pull a color from the artwork to act as the coordinating element to drive the palette for furnishings. Consider the home as a whole when developing your interior design theme. How can a color or pattern create continuity from one room to the next?
Rhythm
The rhythm of a room deals with the visual pattern repetition or progression of decorative items throughout the space. To use a repetitive visual pattern, use the same element multiple times throughout the room such as a color, pattern or texture. For example, repeating fabric patterns on the bed, throw pillows and window coverings creates continuity and draws the eye around the room.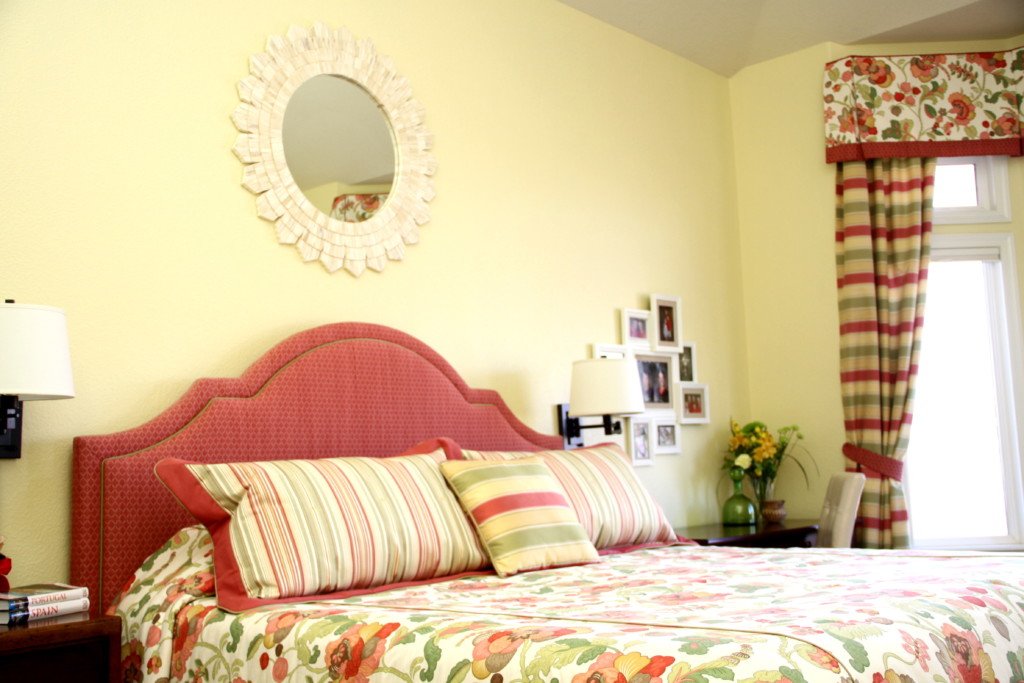 Read more here for information on mixing patterns.
You can create a progressive pattern throughout a room by using decorative items in a variety of increasing sizes or by using one color in several varying shades. Both of these techniques are effective in creating visual interest.
Color and pattern rhythm are ways to tie various rooms throughout the home together, too. Think beyond just the four walls of each room when you are planning your home's interior design.
Contrast
Contrast is an excellent way to create a beautiful and uniquely designed room. Complementary colors on the color wheel — and variations of those colors — make for striking contrasting color combinations. For instance, blue and orange are complementary colors, so marrying a variation of blue such as turquoise with orange results in a cheerful palette.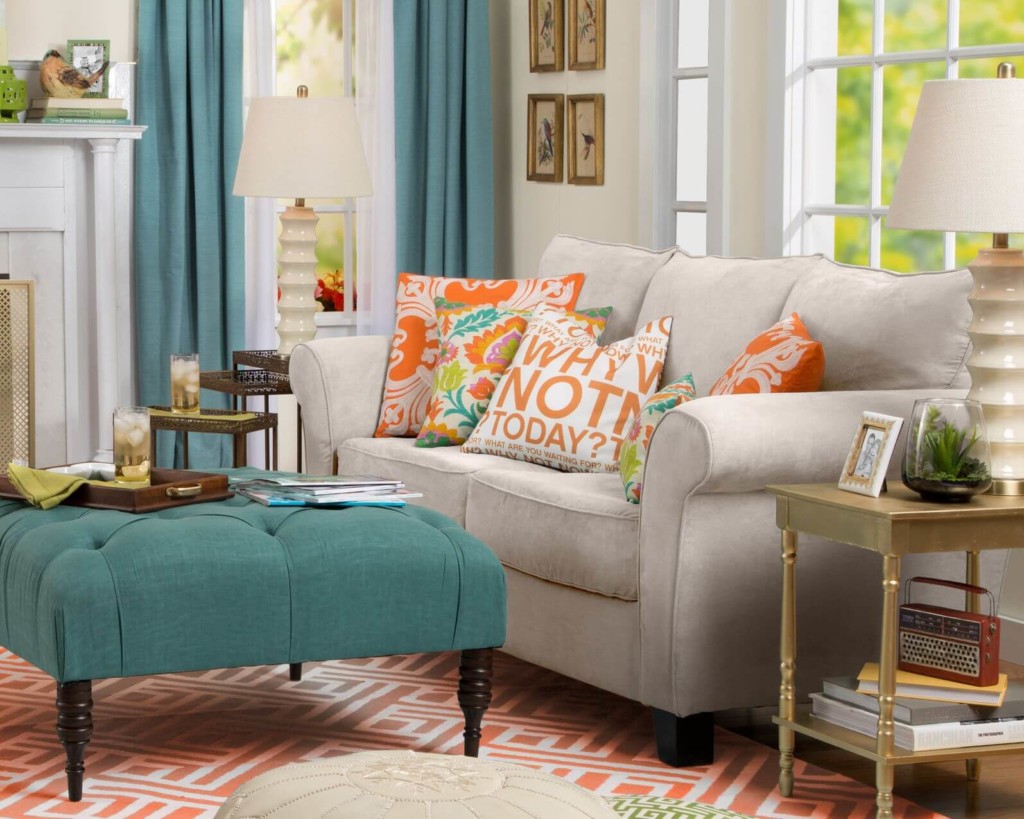 via imanada.com
Following the same principle, but this time putting purple with a deep shade of goldenrod results in a regal, sophisticated look.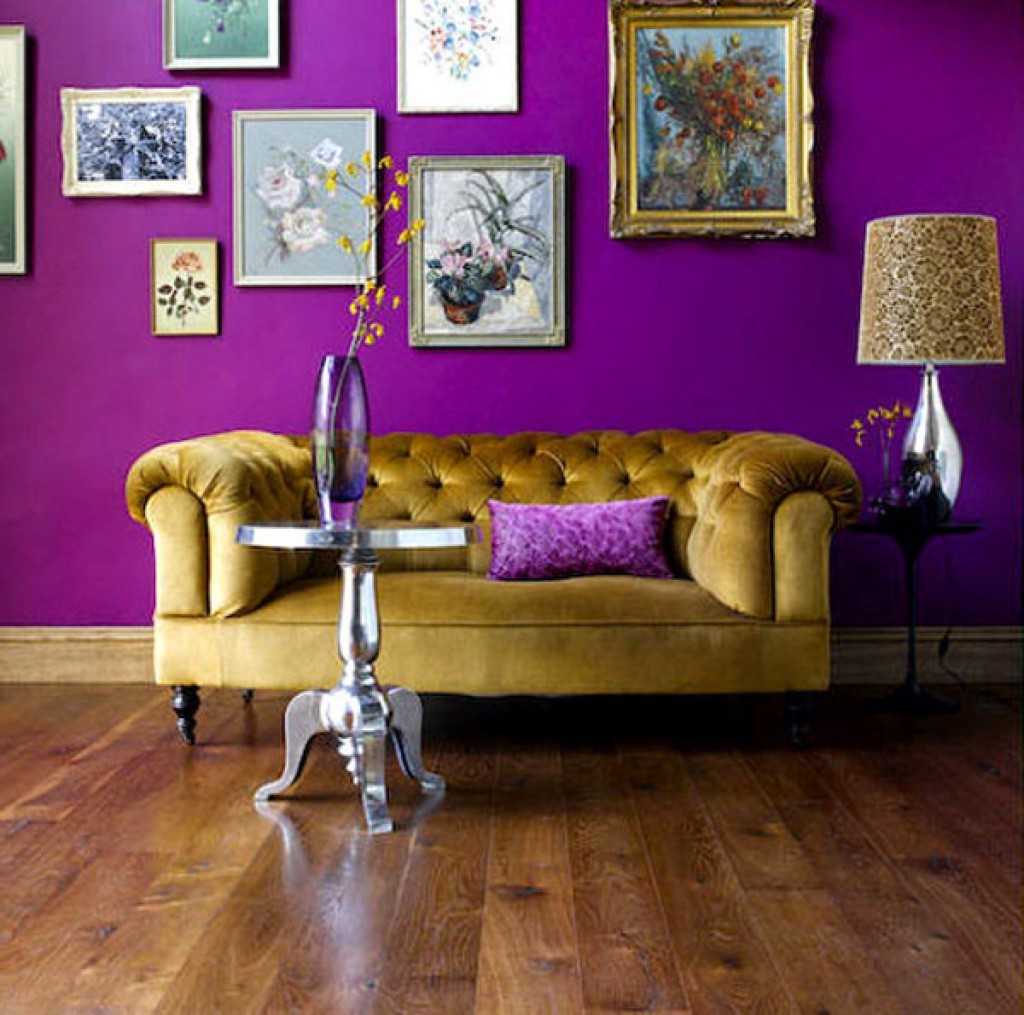 via bigchill.com
Another way to create contrast in a room is by using shapes or textures. Pair circles with squares in printed fabrics. Or blend a smooth, silky texture such as a velvet sofa with a rough, natural texture such as a sisal rug.
Color
In addition to using color to create contrast in a room, you can just as easily use it to create a sense of unity in the design. A monochromatic color palette might sound simplistic, but the palette unifies the space while pattern and texture add interest and make it anything but boring.
via impressiveinteriordesign.com
Color is an excellent way to create the atmosphere of a room and to affect your mood when you're in that space. For instance, blue is a calming, soothing color. Use it in a master bath to create a spa-like retreat for the end of the day.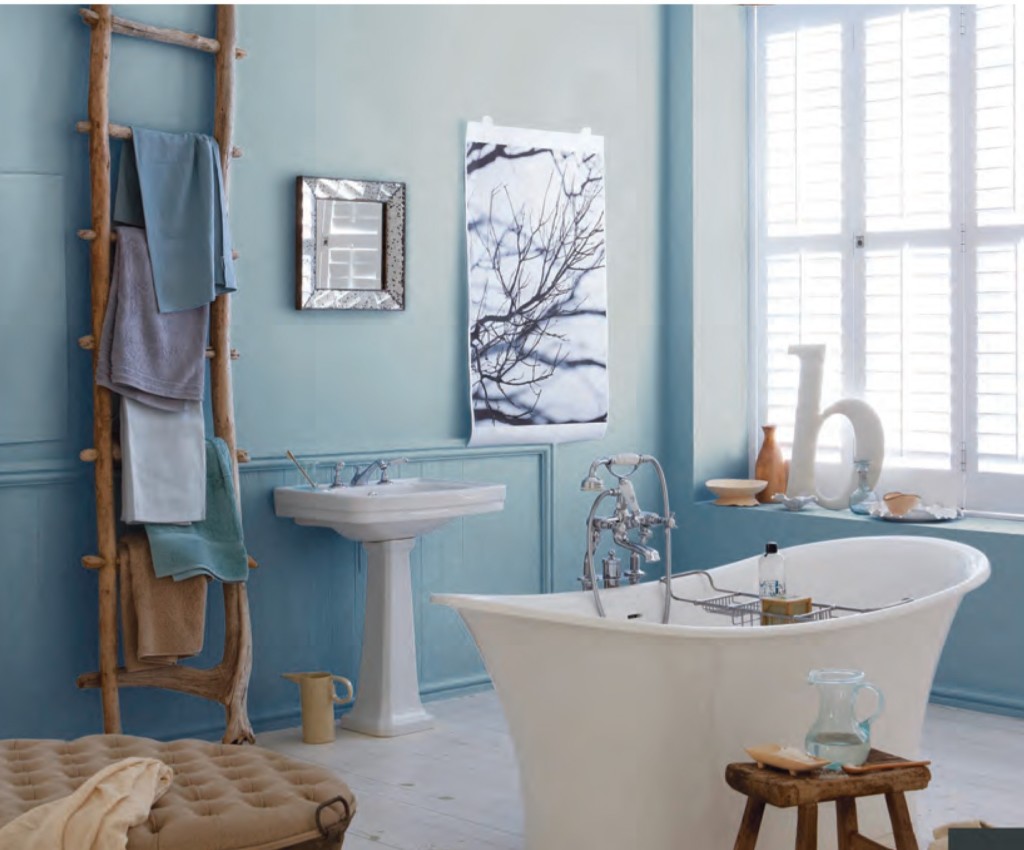 via orchidlagoon.com
Accessories
Decorative accessories should add your personality to your room's interior design. Love to travel? Maps, globes and other travel-related pieces are the perfect addition. Bring back your favorite souvenirs to display in your living room or home office.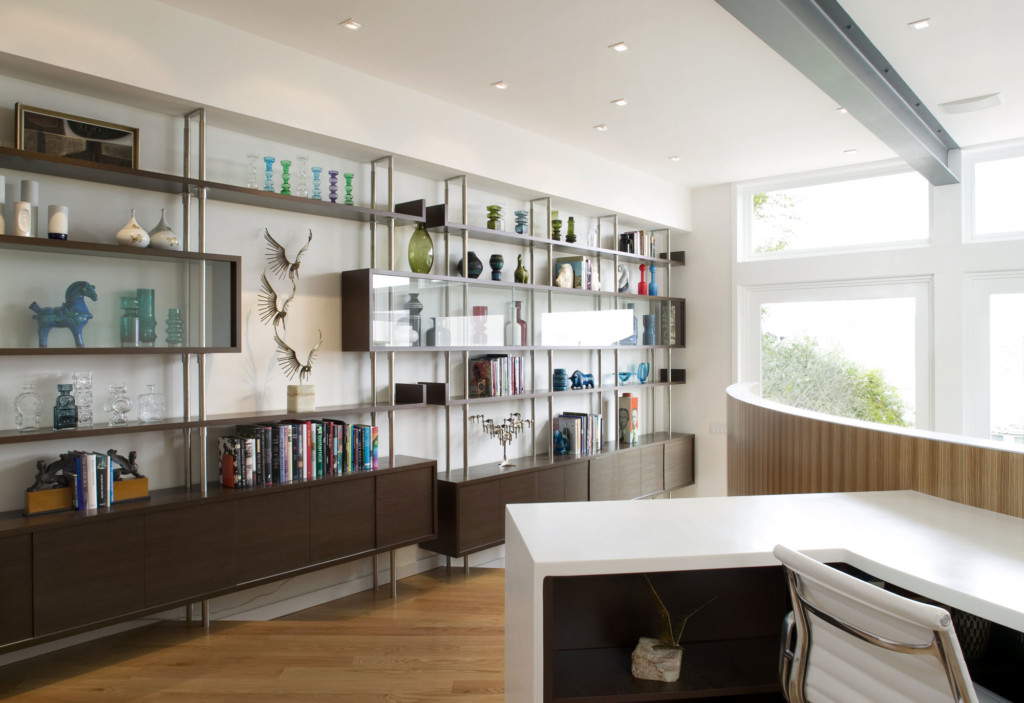 via iranews.net
Maybe you have a collection of glassware or figurines. Find a creative and interesting way to display these beloved items that keeps the collection corralled while accentuating its beauty and uniqueness for your guests to admire.
Artwork
Artwork is about as personal as you can get when it comes to decorating your home and making it a true reflection of you and your personality. Tastes in art vary like your taste for fine wines. Displaying artwork doesn't have to be tricky, but a few considerations will ensure you get the finished look you're after for your room or home.
For more tips on getting your artwork just right, check out this blog post.
Keep in mind: Artwork doesn't have to match the room you put it in. For instance, a contemporary piece in a traditional room adds a spark to the space. Multiple works of art in one room also do not need to match each other. Don't let these assumptions hinder your creativity when it comes to decorating your home.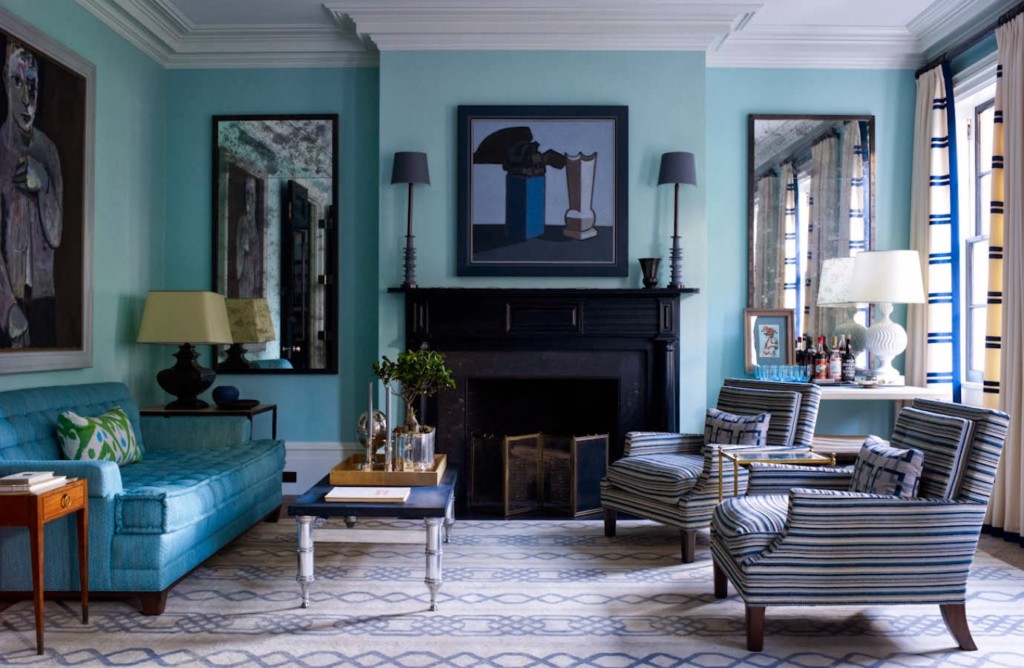 via mydecorative.com
Make a statement with a small photo or painting by using an oversized frame and matte. Position the art in the center, or consider framing it off-center for greater impact and visual interest.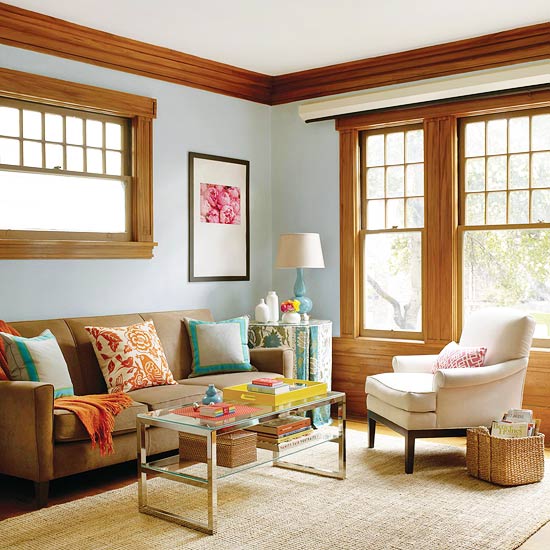 via nanobuffet.com
The most important consideration when choosing and hanging art is: Does it make your home feel more "homey" to you? If so, you're on the right track.
Window Coverings
Window coverings take a variety of shapes from plantation shutters to wooden blinds to Roman shades. Gone are the days when window coverings were an afterthought. Today's styles are making a statement, and you can decide if you want your statement to be loud or quiet.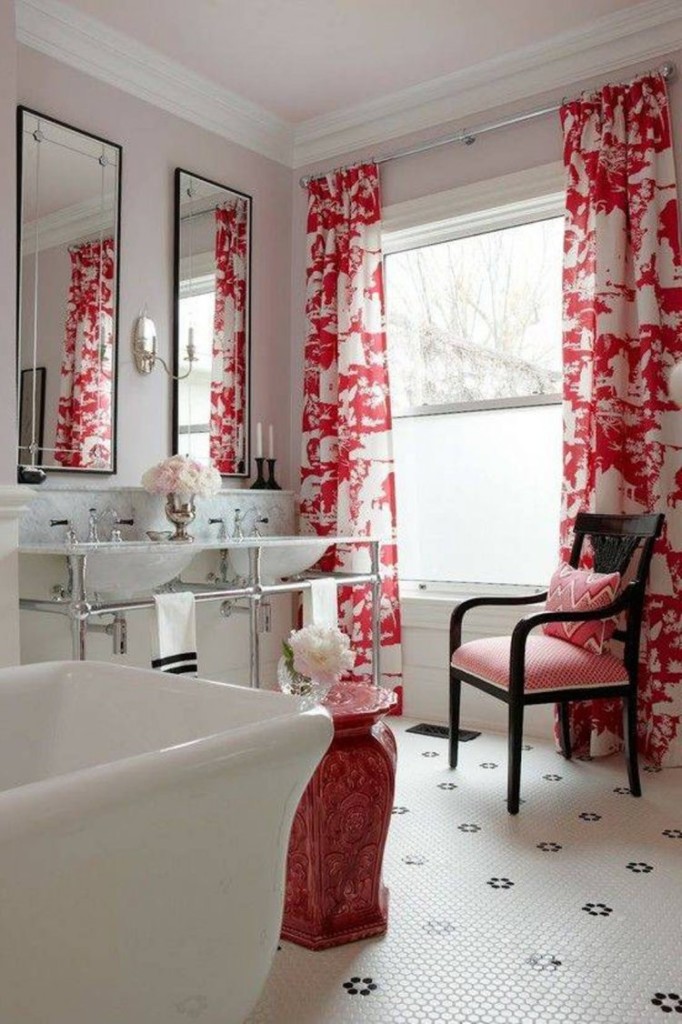 via housely.com
Download my free e-book for tips on artwork and custom window coverings.
Fabric window coverings such a custom draperies and valances are a great way to tie together your design theme including colors and textures. They can be bold and act as a focal point for a room or they can simply create a cozy backdrop that gives warmth to the space.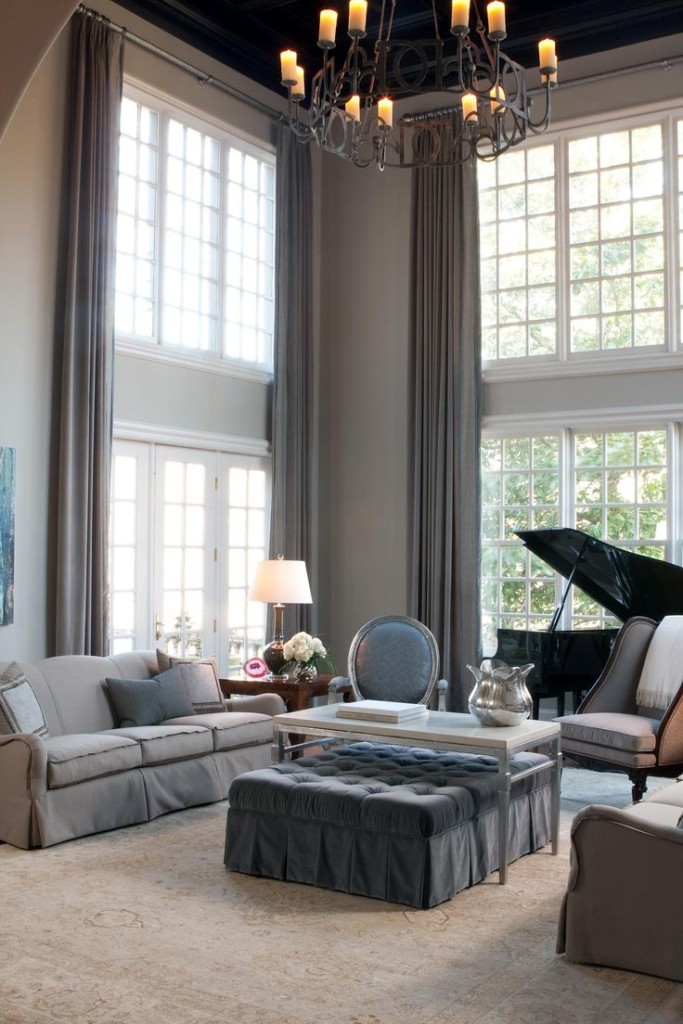 via pinimg.com
For help planning your home's interior design and décor, contact Beautiful Habitat and let's get started on your project!