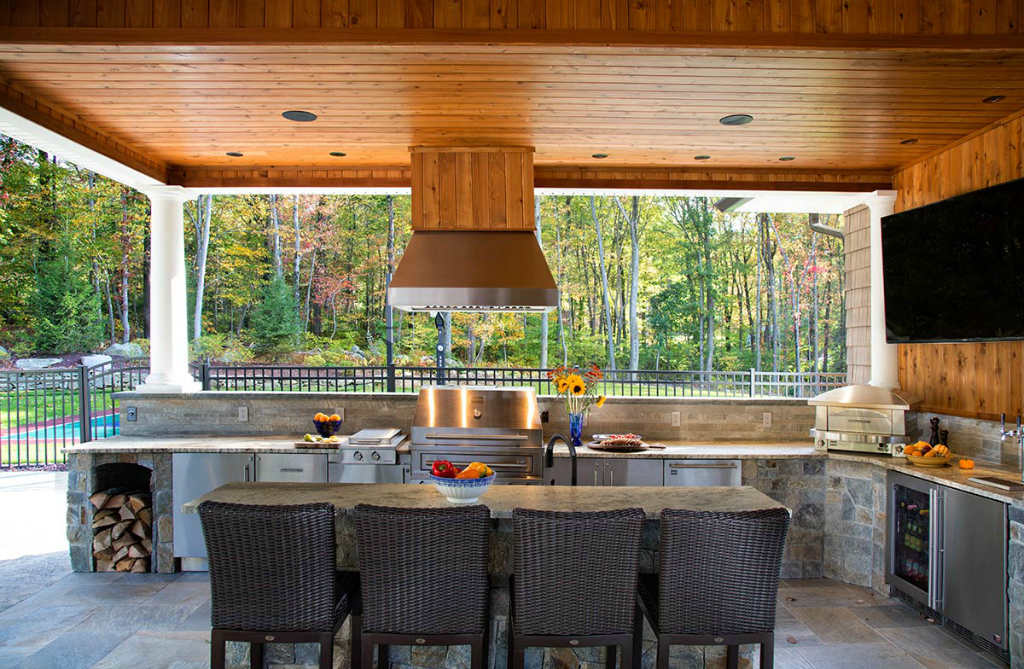 Indoor Outdoor Living at Its Finest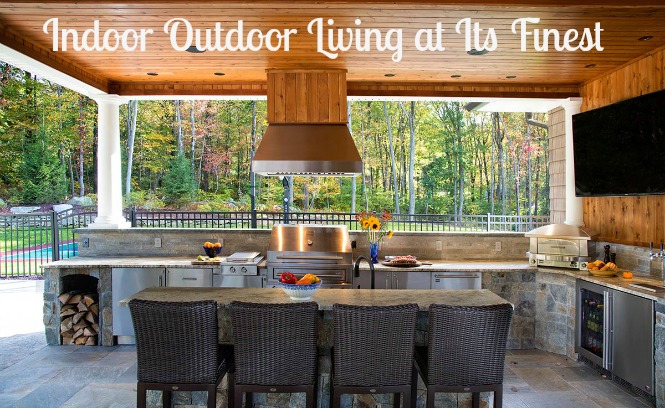 We love indoor outdoor living in Colorado — who wouldn't with our beautiful weather and sweeping vistas. Make the most of your outdoor living space by creating cooking and dining areas so you can maximize your time there. Make it truly homey by adding furnishings and accessories that complement your home's interior design. Or if you want your outside time to have a special feel, opt for a look that contrasts the rest of your home for a whole new experience.
Check out these inspiring outdoor spaces, then see below for ways to incorporate the look into your home.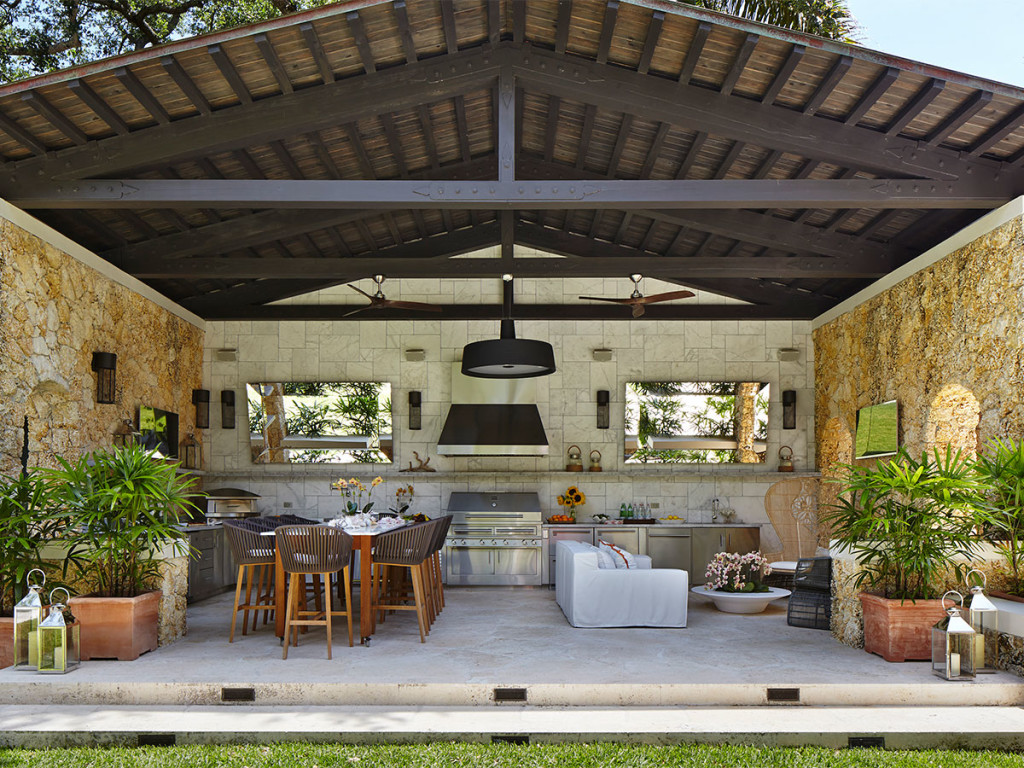 via kalamazoogourmet.com
This lovely covered outdoor space incorporates areas for cooking, dining and relaxing. The whole family can gather here throughout the year. Enjoy entertaining, watching a game and everyday dinners.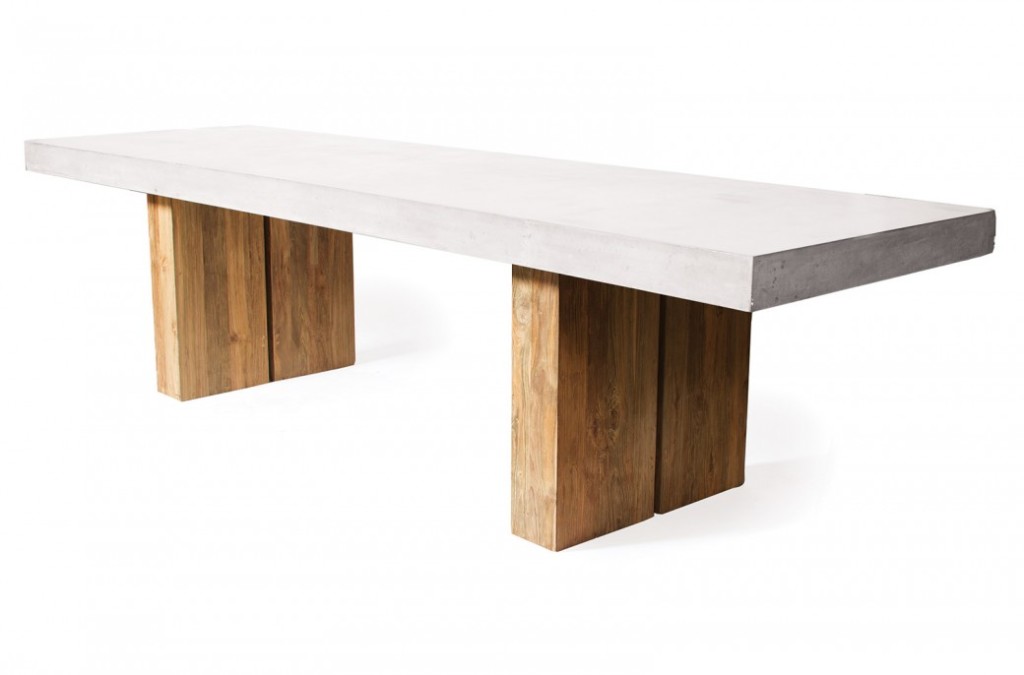 via seasonalliving.com
Get the look. Make a large dining space to accommodate guests. This table is designed with outdoor use in mind. The concrete top sits on sturdy teak legs. It's perfect for big group gatherings or intimate family dinners.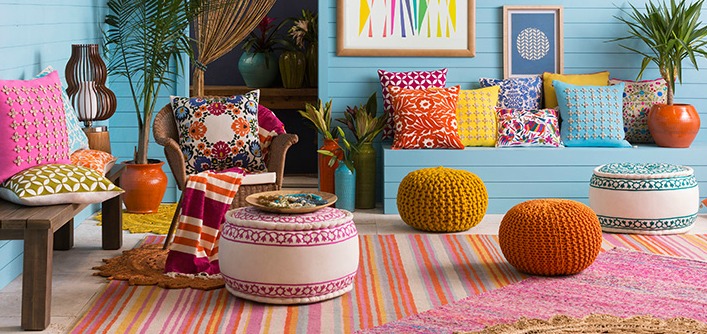 If lively is your look, this colorful space will inspire you. It's easy to achieve by layering colors and patterns. If you're unsure of what colors you can get away with or how to mix patterns, a professional decorator can help — hue and scale are important when creating a look like this.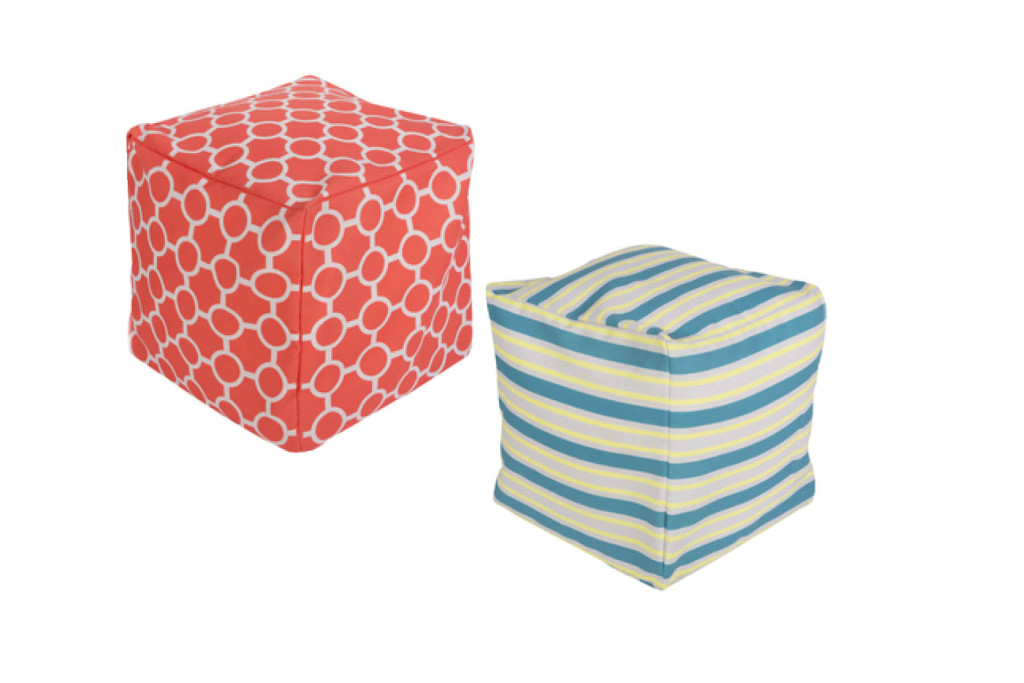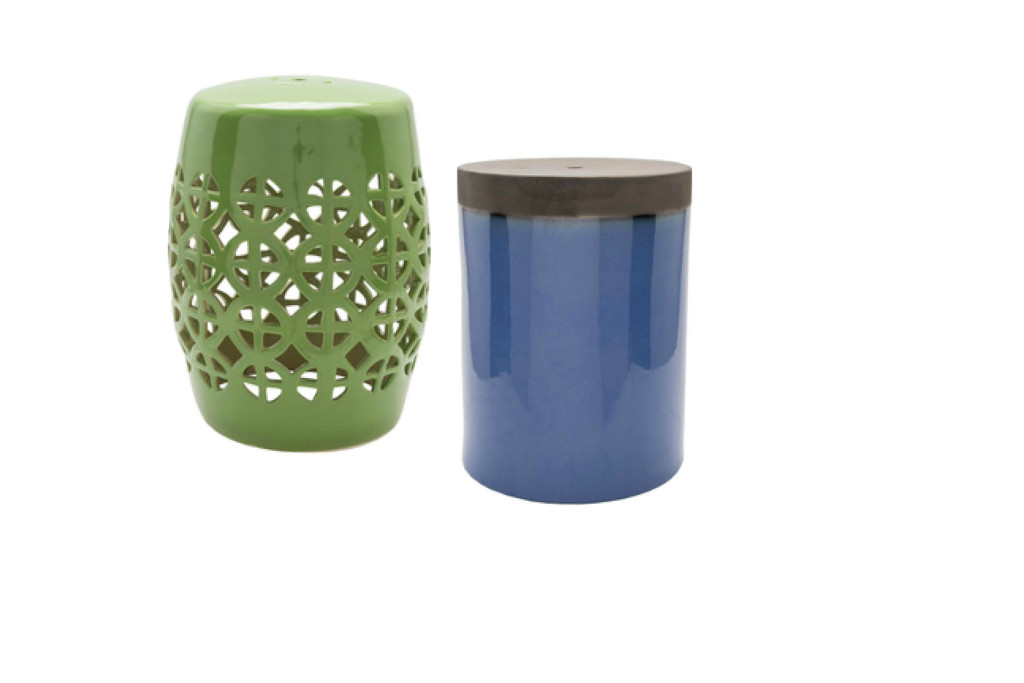 Get the look. Accessories give the above outdoor room it's charm. And for a space like this — the more the merrier! Be sure to get sturdy outdoor versions of poufs and pillows designed to withstand weather and our bright sunshine.
via coshliving.com
This tranquil outdoor space has a low profile. With the dining room nearby, the large seating area is perfect for after-dinner chat sessions. The simplistic design fits in well with the serene surroundings.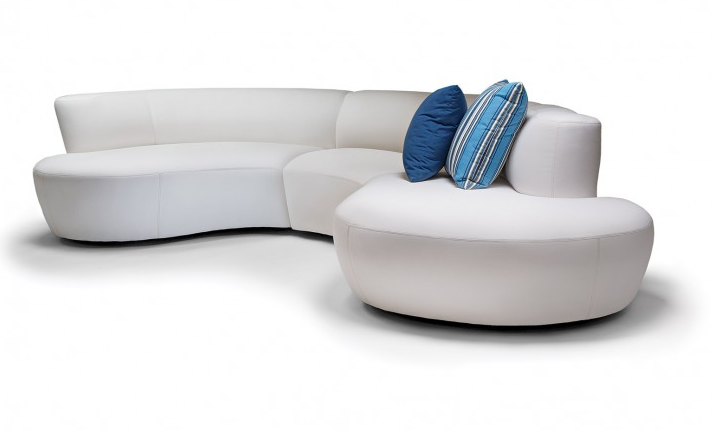 via seasonalliving.com
Get the look. Choose a comfortable, oversized sectional designed for outdoor living. Create a cozy little space by anchoring it with a beautiful outdoor rug. Add a coffee table, some accessories and invite your friends over for an evening of cocktails while you soak up some mountain views.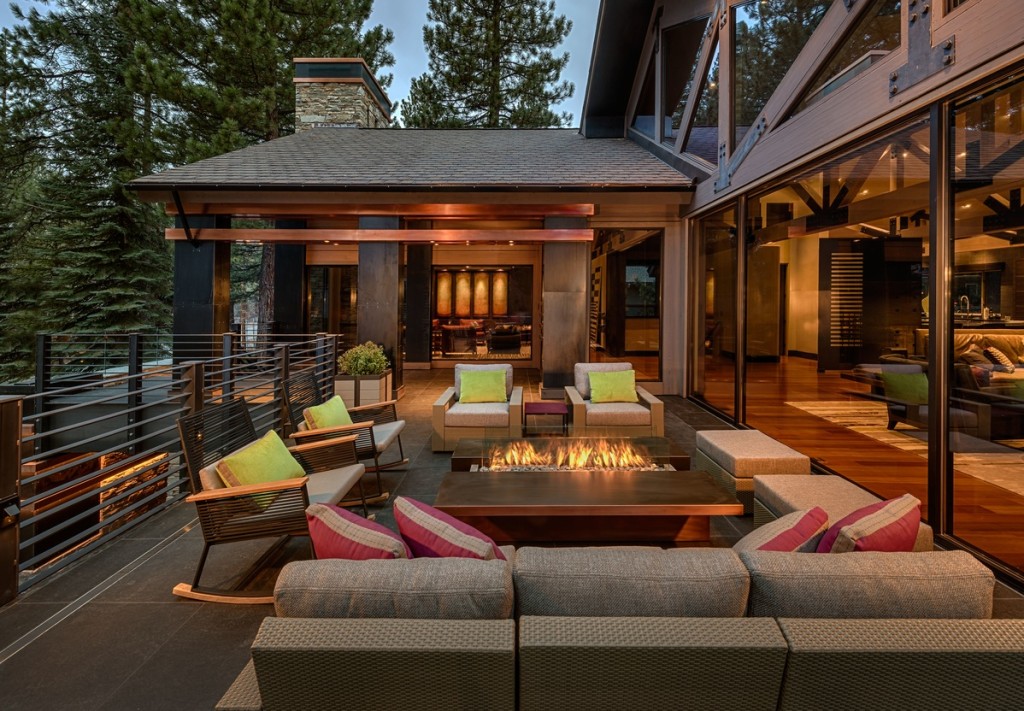 Nothing says mountain living in Colorado like a glass wall that opens wide to the outdoors, a roaring fire and a well-appointed outdoor living room. A pair of rocking chairs signify a beloved, relaxing place. Chairs and a sofa fitted with cushions made from outdoor fabric will serve you well in all seasons.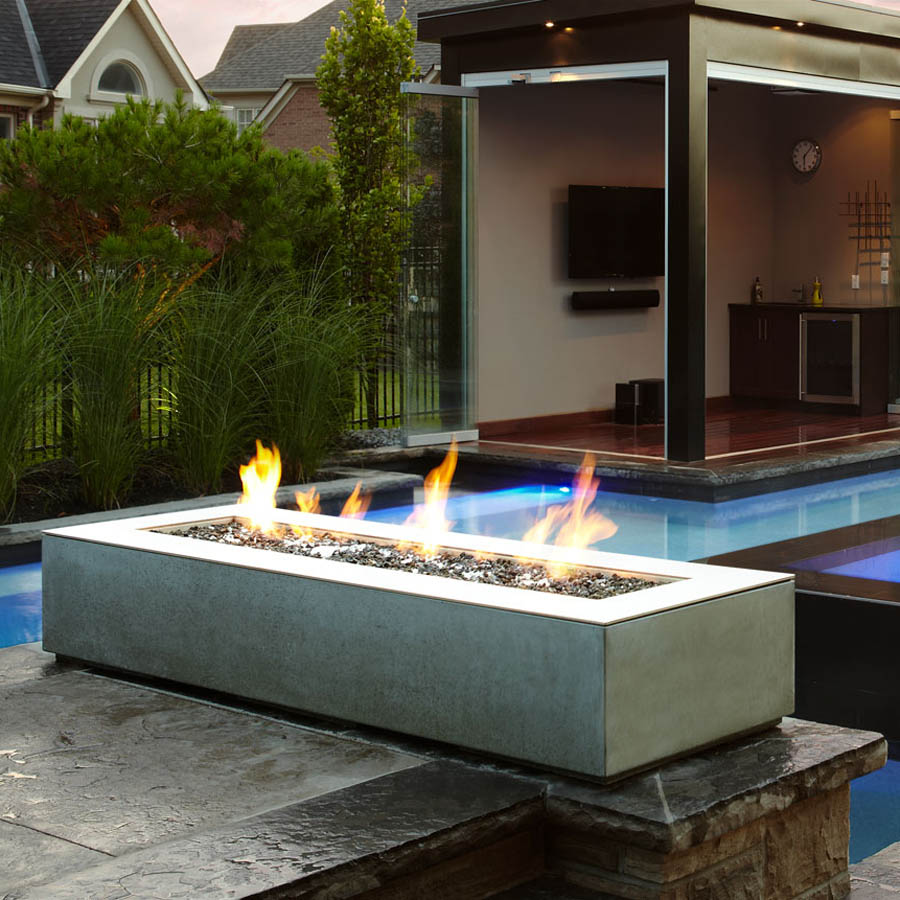 fireplace via krizia.biz
Get the look. Start with your fireplace and design around it. Once you decide on the fireplace and placement, choose furnishings that will comfortably fill out the area. Choose custom-upholstered cushions to get a personalized look for your home.
I can help you design the perfect indoor outdoor living area for your family complete with luxury furnishings and accessories.
Want more Inspiration for your Outdoor Living