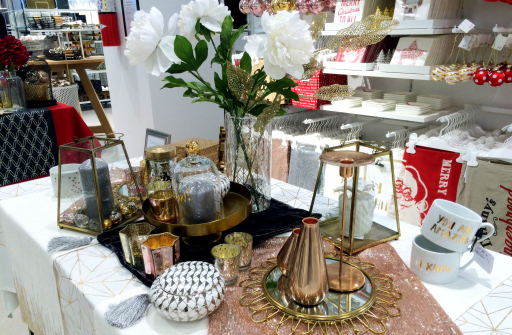 H&M Home Grand Opening | Denver Pavilions
Yesterday was the H&M grand reopening at the Denver Pavilions store, including the addition of the Home section. Denver is only the 6th location for a Home store in the US! {More proof that Denver is simply awesome}
Beautiful Habitat was contacted by H&M to create a tablescape design, highlighting the home products. Our goal in the design was help customers envision creative ways to mix and match H&M products to create a truly unique look. After our initial look at the products, we decided to go with two different design concepts to best highlight the different decor pieces offered by H&M.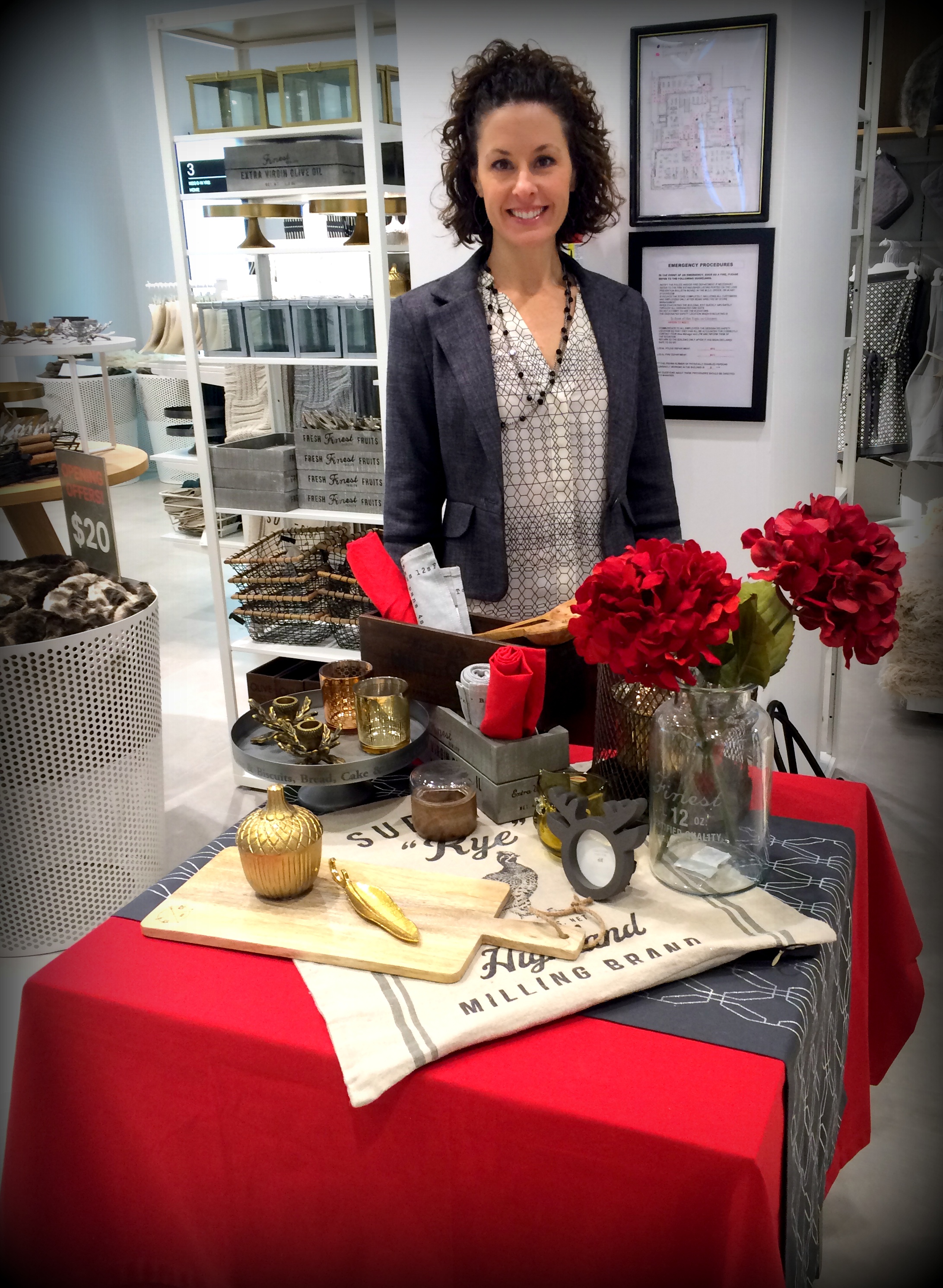 Design Concept 1: Glam Feminine Sparkle
Using the wonderful range of metallic and sequined finishes, the first design is a feminine and glamorous mix of sparkle, shine and blush pink.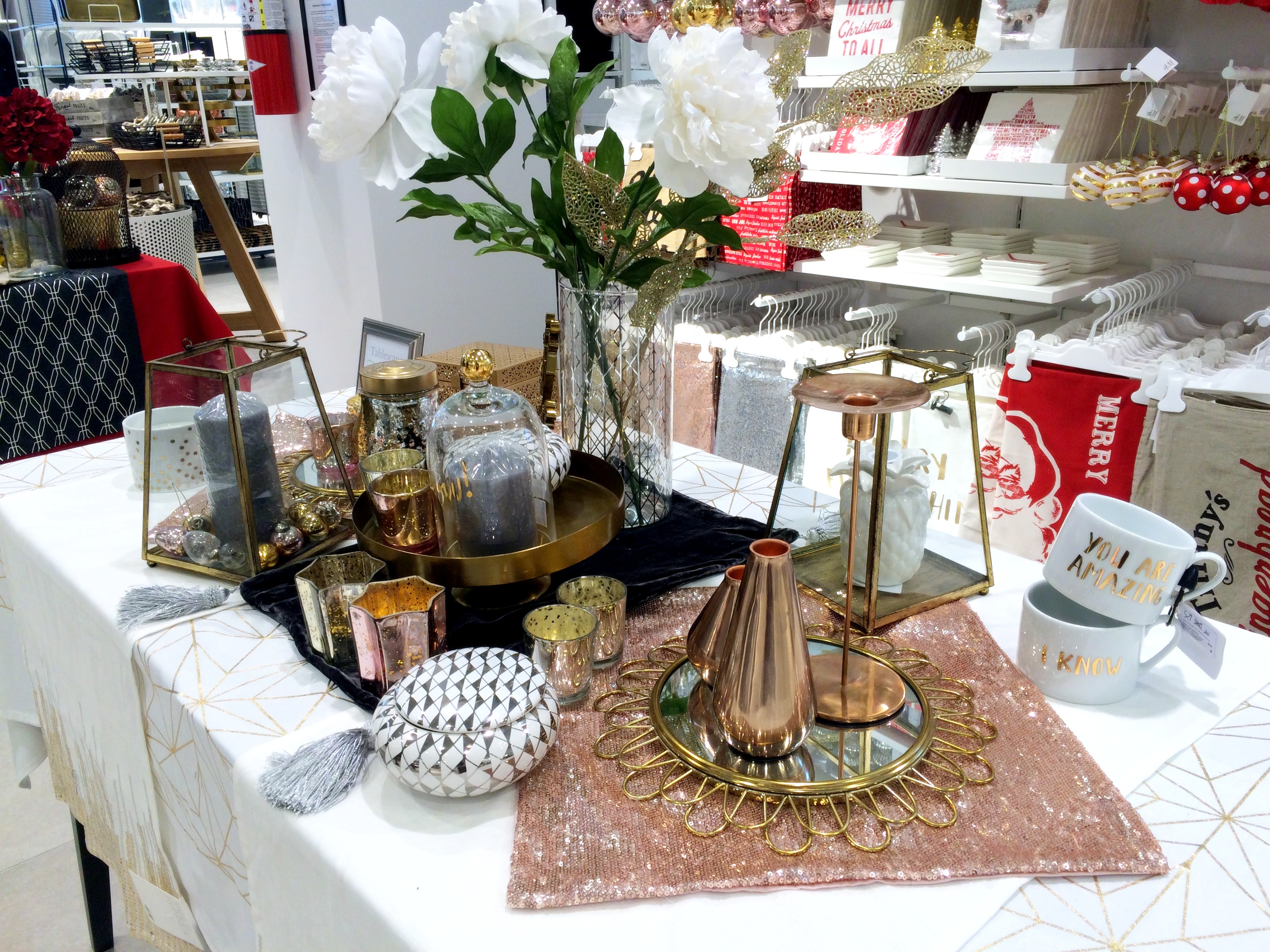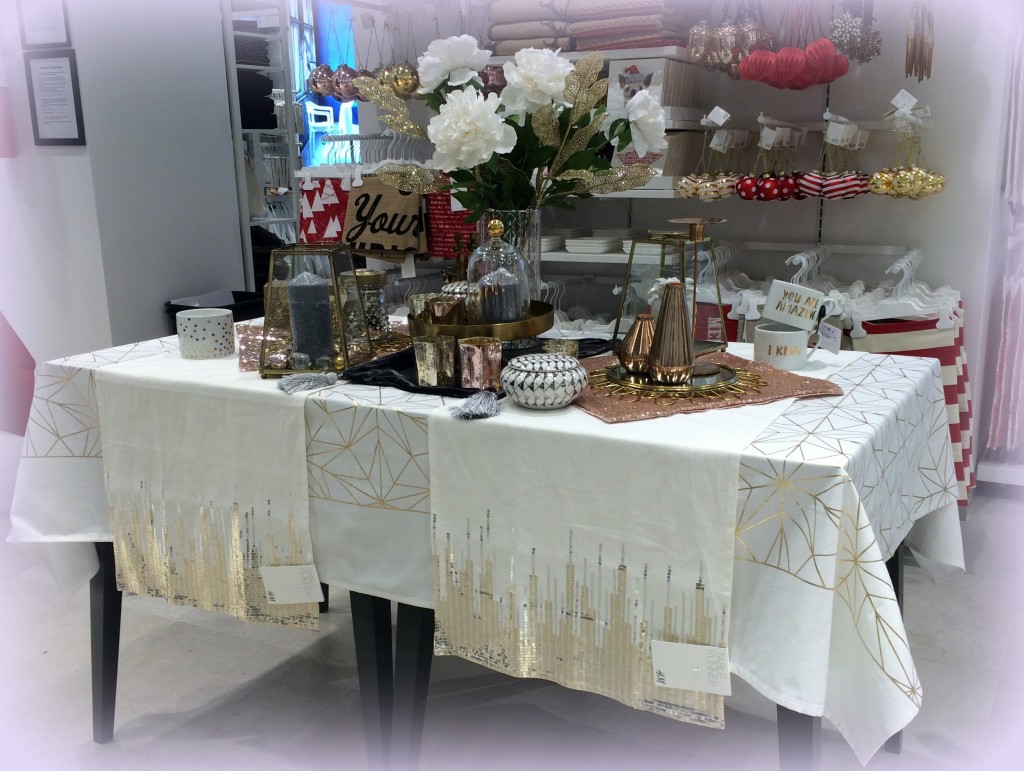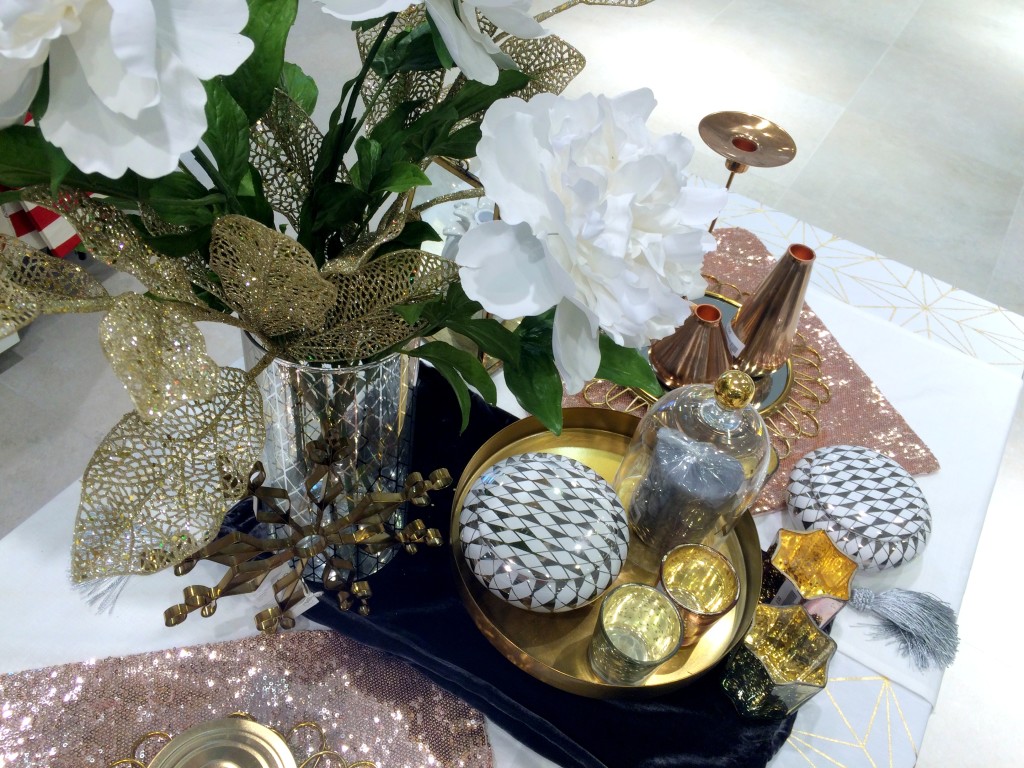 Design Concept 2: Rustic, Earthy and Cozy
Going nearly opposite on the design spectrum is the collection of earthy, rustic and cozy textures and finishes. This look is masculine and comforting, with the textures of wood and linen. We punched it up with a touch of red.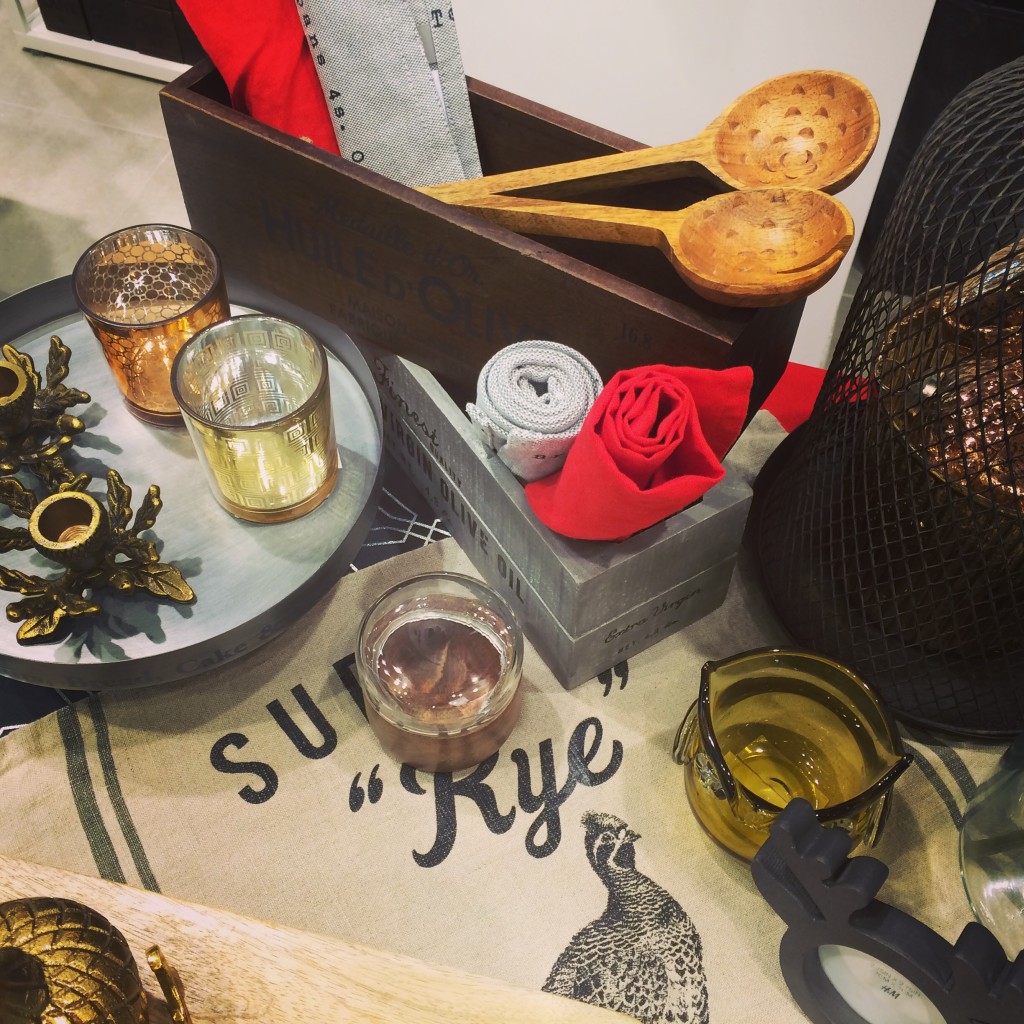 Designer Tips For Your Table
Tip 1: Don't follow the rules
In both tablescapes, we incorporated pillow covers as table decoration. Instead of following the rules that a "pillow cover" is only a "pillow cover", see it as a gorgeous textile. In that context, it can go anywhere. This allows you to be creative and use pieces in new, innovative ways.  A series of these pillow covers make beautiful table runner for holidays.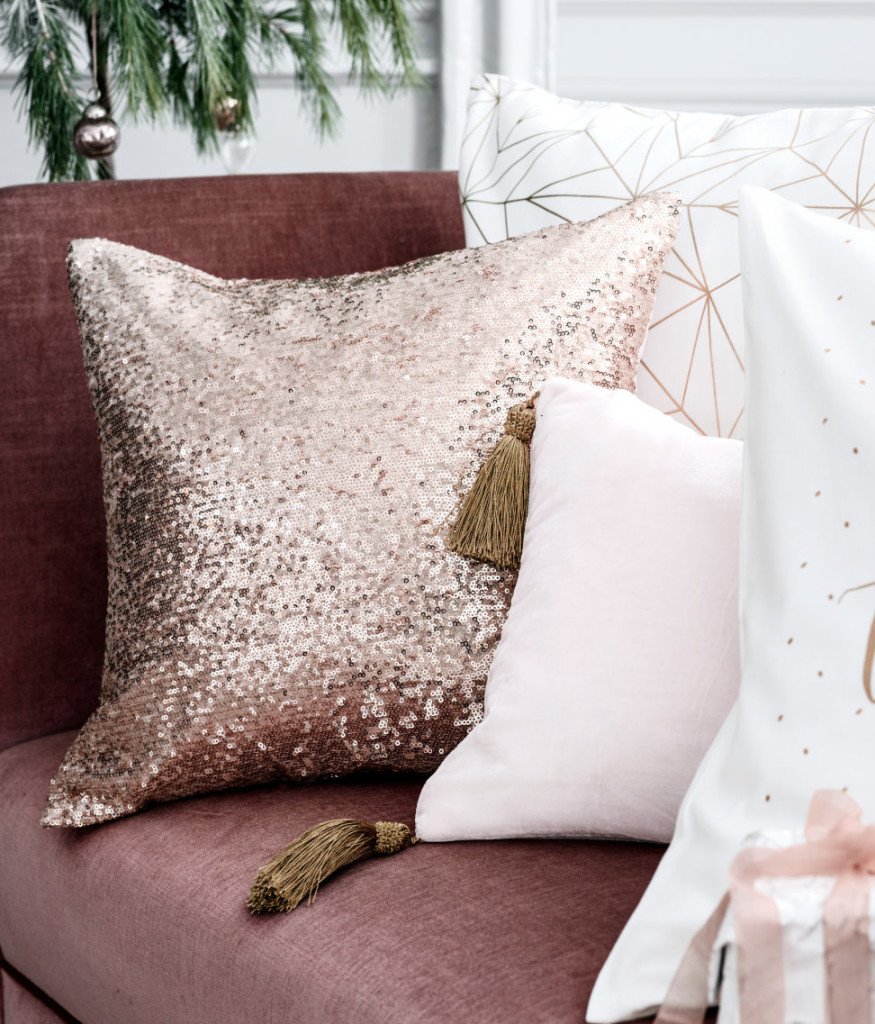 Tip 2: Grouping Items Creates Impact
Grouping items together makes a larger statement than single pieces are able to do on their own. It also bridges together single items that are of different styles or colors. Here we've grouped three different styles and colors of candle holders to create more interest than any one of these would have done alone. Another key to successful grouping is varying the heights of the items for more interest.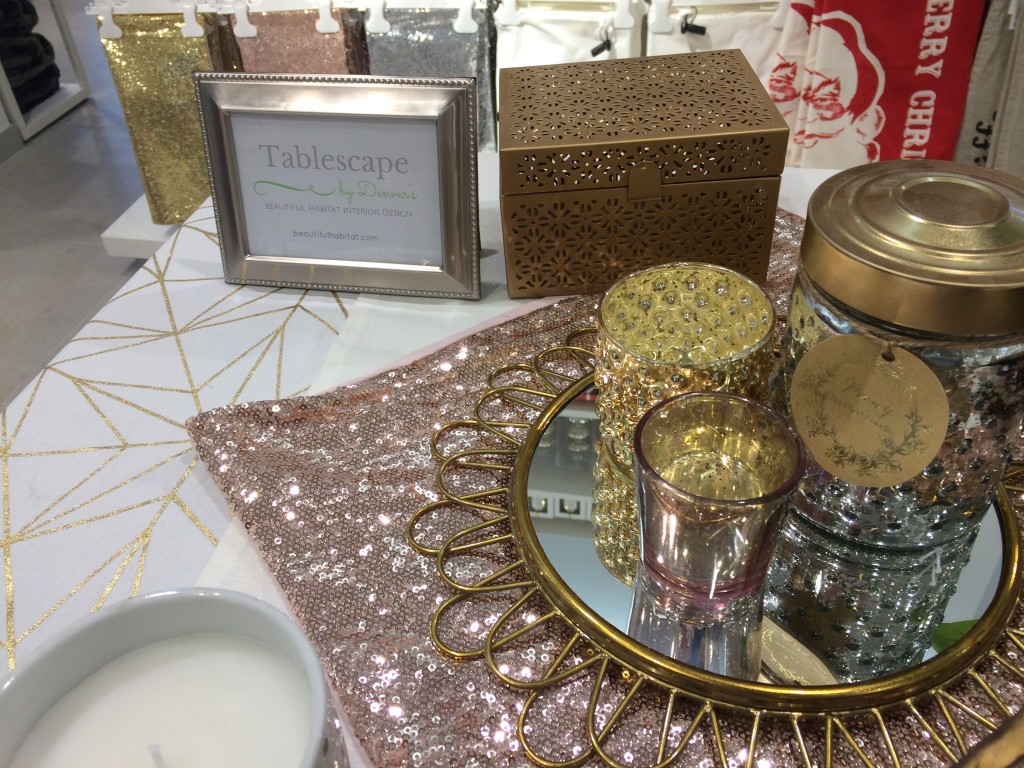 Tip 3: More Layers for More Interest
Like grouping, layering is a key of successful decorating. That can be layers of pillows, layers of colors, of objects, of textures. This is where many fall short: not enough layers. At H&M prices, adding layers is gentle on the budget!
On both tables we layered a table cloth, runners, and pillow covers as a textile base. We then created more layers with mirrors and cake stands as bases for Groupings. Experiment with more layers to your holiday centerpieces this year!
Favorite Products
There are so many great decorative products available through H&M that it is difficult to narrow down to a single favorite. They have lovely collections of vases and candle holders. The gold and pewter cake stands are a fantastic way to add height to a tablescape. They offer a large selection of pillow covers, which can be used for much more than pillows.
I am going to have to say my favorite find of the whole collection is the Wow Glass Dome. It's just fun.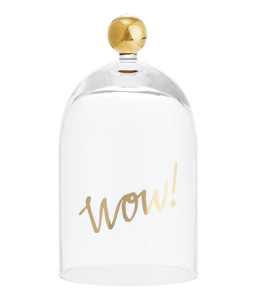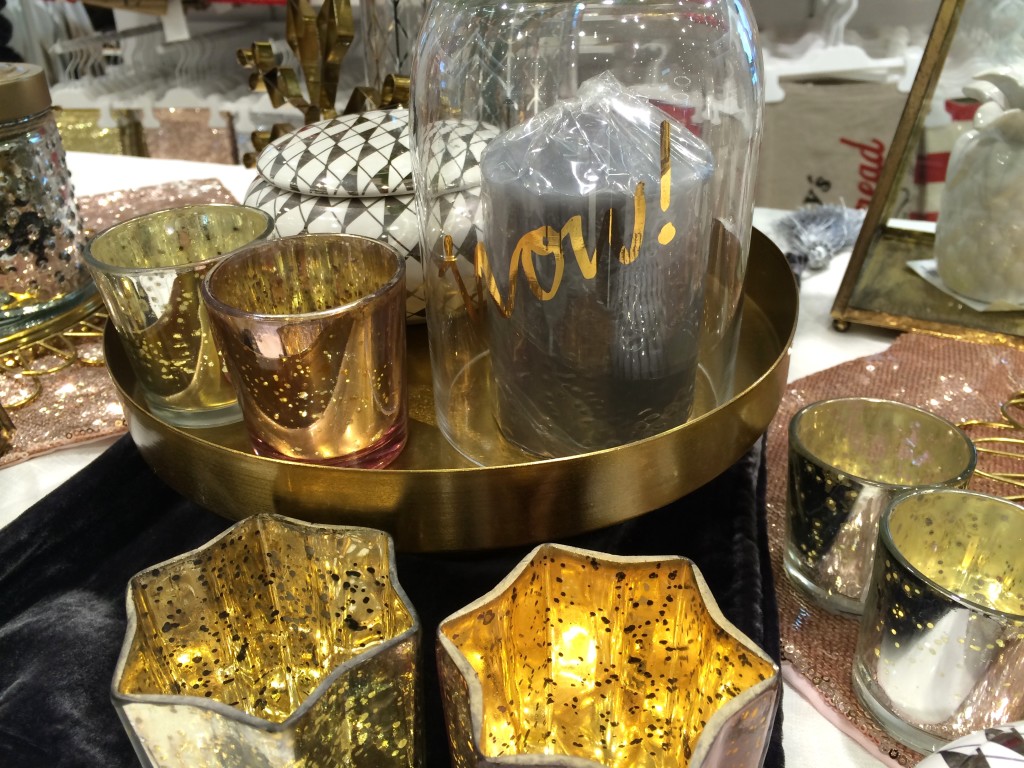 Thank you to H&M
A big Thank You to H&M for choosing Beautiful Habitat to create the tablescapes for the opening of the Home Store in Denver. The staff was so wonderful, helpful, and truly excited for the new store. I am honored to have played a role in this new venture in Denver. We had so much fun working with the product and creating the designs. Thank you!
Visit the H&M Denver Pavilions Store this weekend to see the Beautiful Habitat Tablescapes and take advantage of the great grand opening sales.