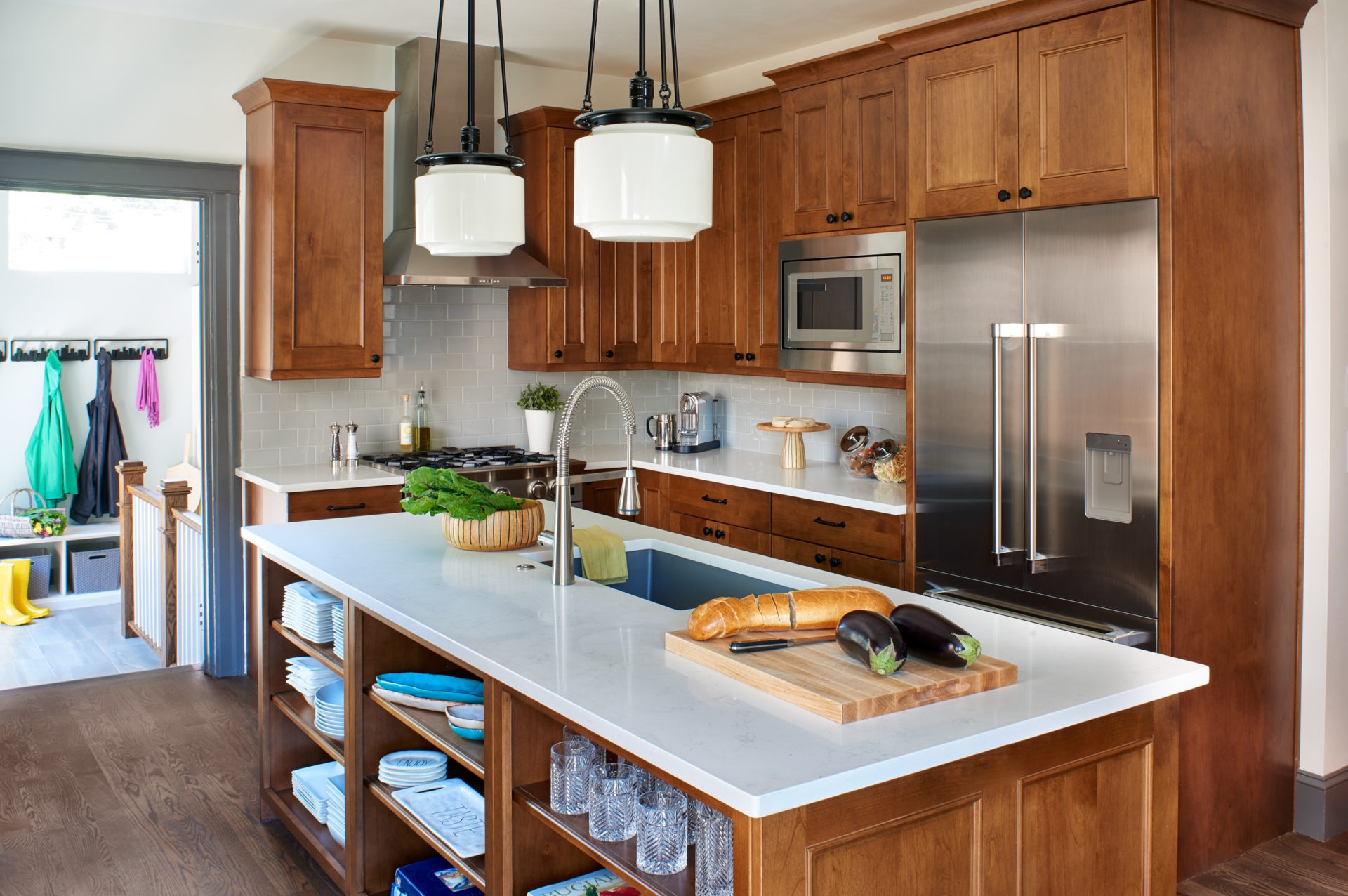 Downsize in Denver
Confession: I fantasize about downsizing. Yes, I love my current house, but sometimes I yearn for less maintenance and the idea that life would be simpler with less house.  I'm sure that part is really a fantasy and I'd find a way to complicate life no matter the size of house. But I digress.
Over the years, I've had the pleasure of working with multiple people in order to downsize their home and lifestyle. The motivations for the downsize can vary: retirement and a desire for more travel is common, the kids are launched and heading for independence, or just a desire to simplify and live with less (like my fantasy).
Regardless of the motivation, there is a practical side of creating a new lifestyle, new rhythms, and new functionality with less square footage. I have several tips to aid in this transition.
Multifunction
Rooms, spaces, furniture – whatever it is, when you maximize the function, you don't feel like you're giving up anything.
In this Boulder townhome, we maximized function by giving a triple use to one room. The addition of a wall bed (aka Murphy bed), allows this room to transition from guest bedroom to home office to home gym. We included a drop down desk to create true triple-function to this room.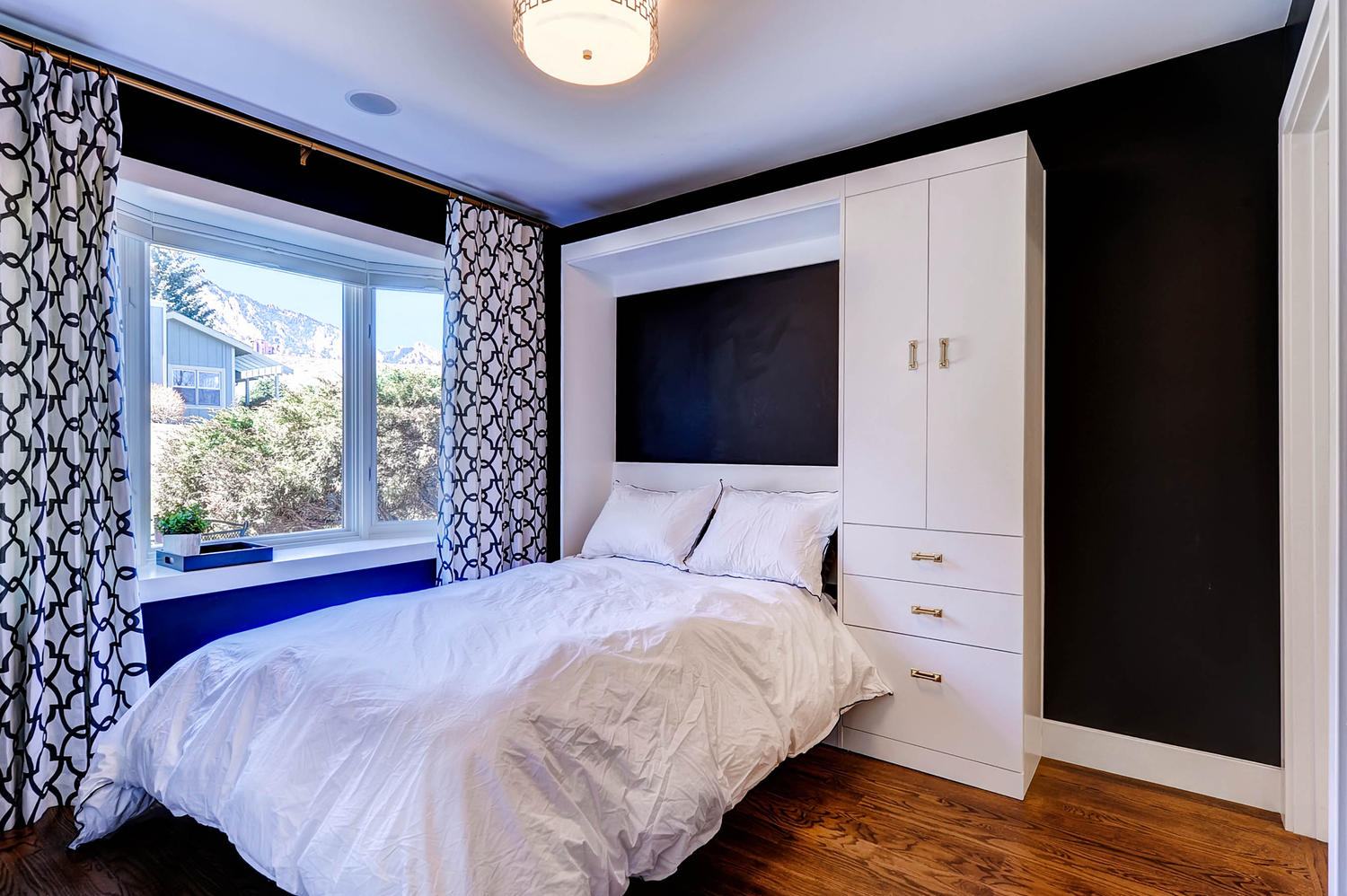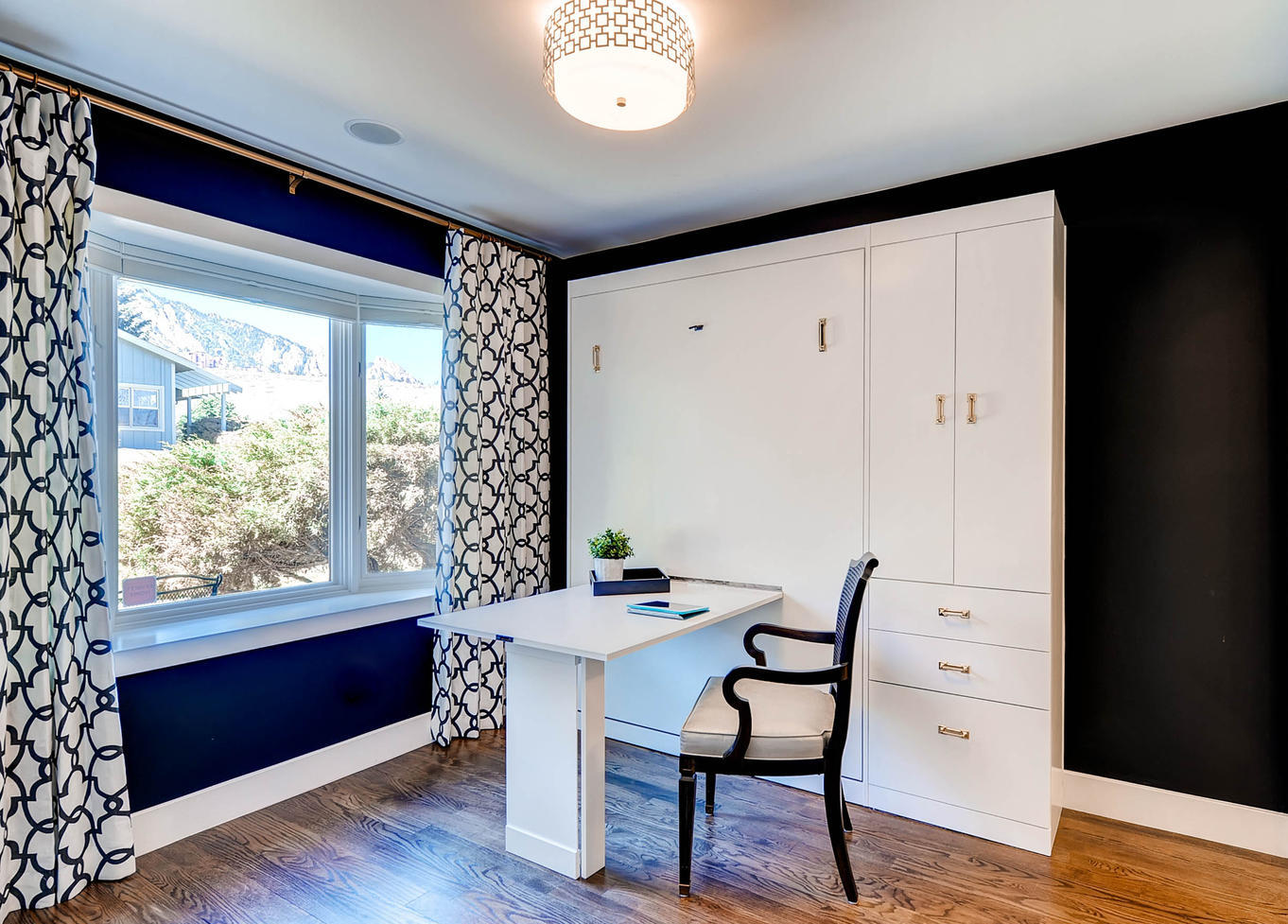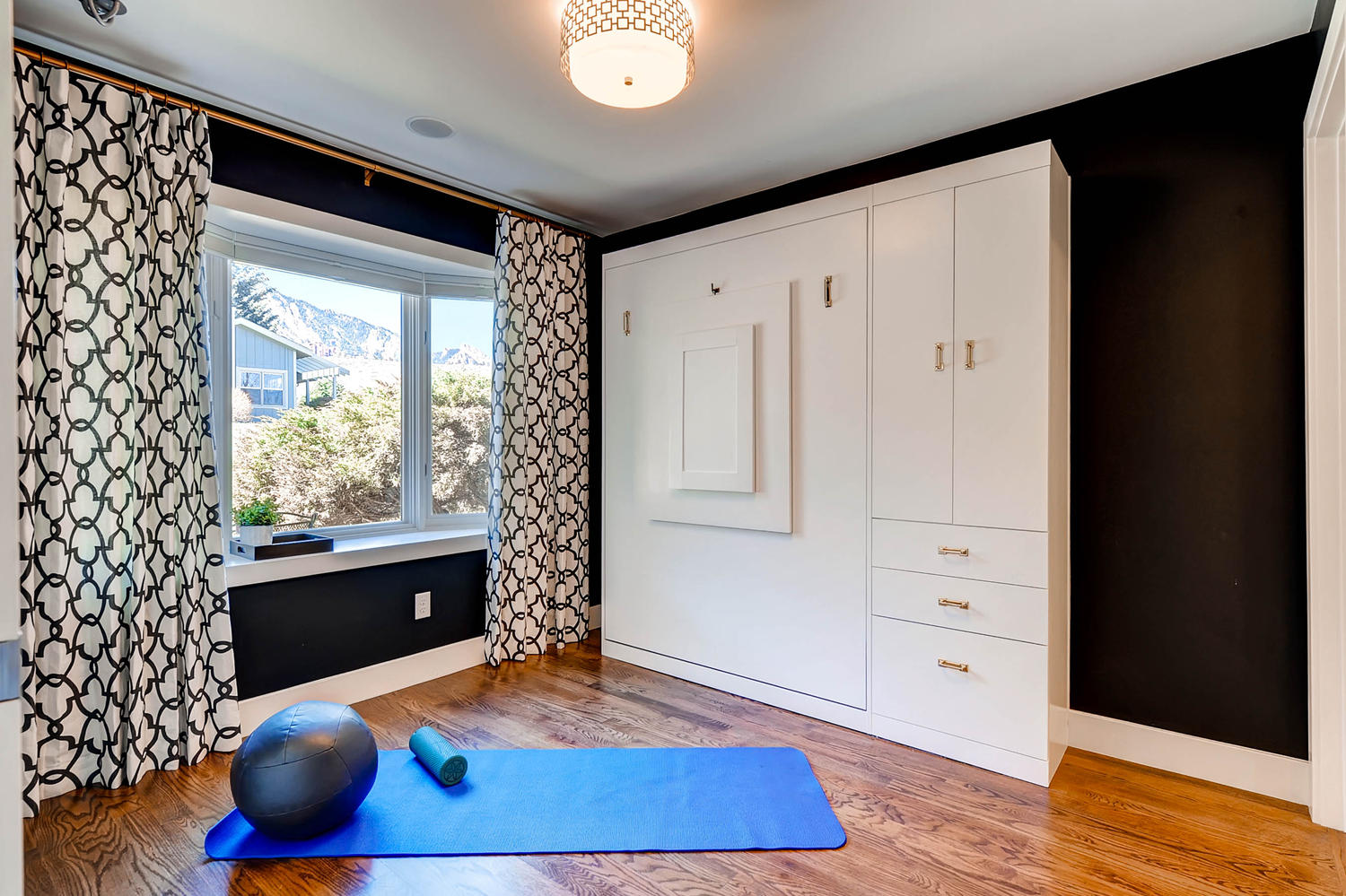 In the same Boulder home, our interior design plan created hidden function in the dining area, adjacent to the kitchen. To keep clutter at bay, we designed a wall of built-in cabinetry.  Two tall cabinets flank banquette seating in the center. The bench seat has storage below.  The cabinet near the door serves as a coat closet for the family when entering from the garage. The cabinet on the right houses a small pullout desk and overflow kitchen storage.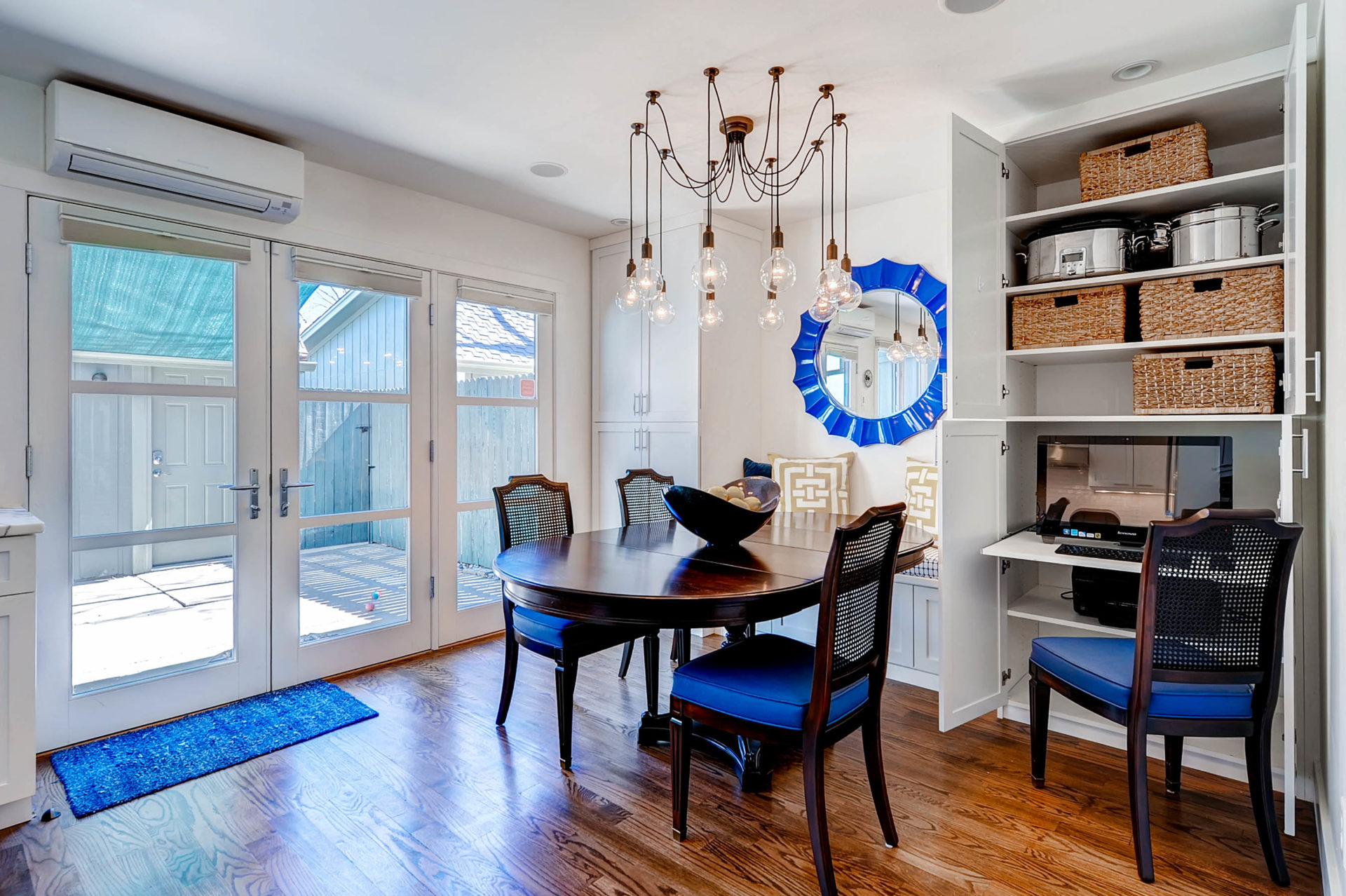 Via Beautiful Habitat
Built-in storage
As shown above, built-in storage is a great way to create multi-functional rooms and pieces. In my experience in designing homes for clients that are downsizing, kitchen items are often the hardest to fully purge. The downsized  kitchen is smaller, but we can't quite fit the things we need on occasion – like the stock pot, or a large serving platter. This is where we often design a custom built-ins or furniture for overflow storage.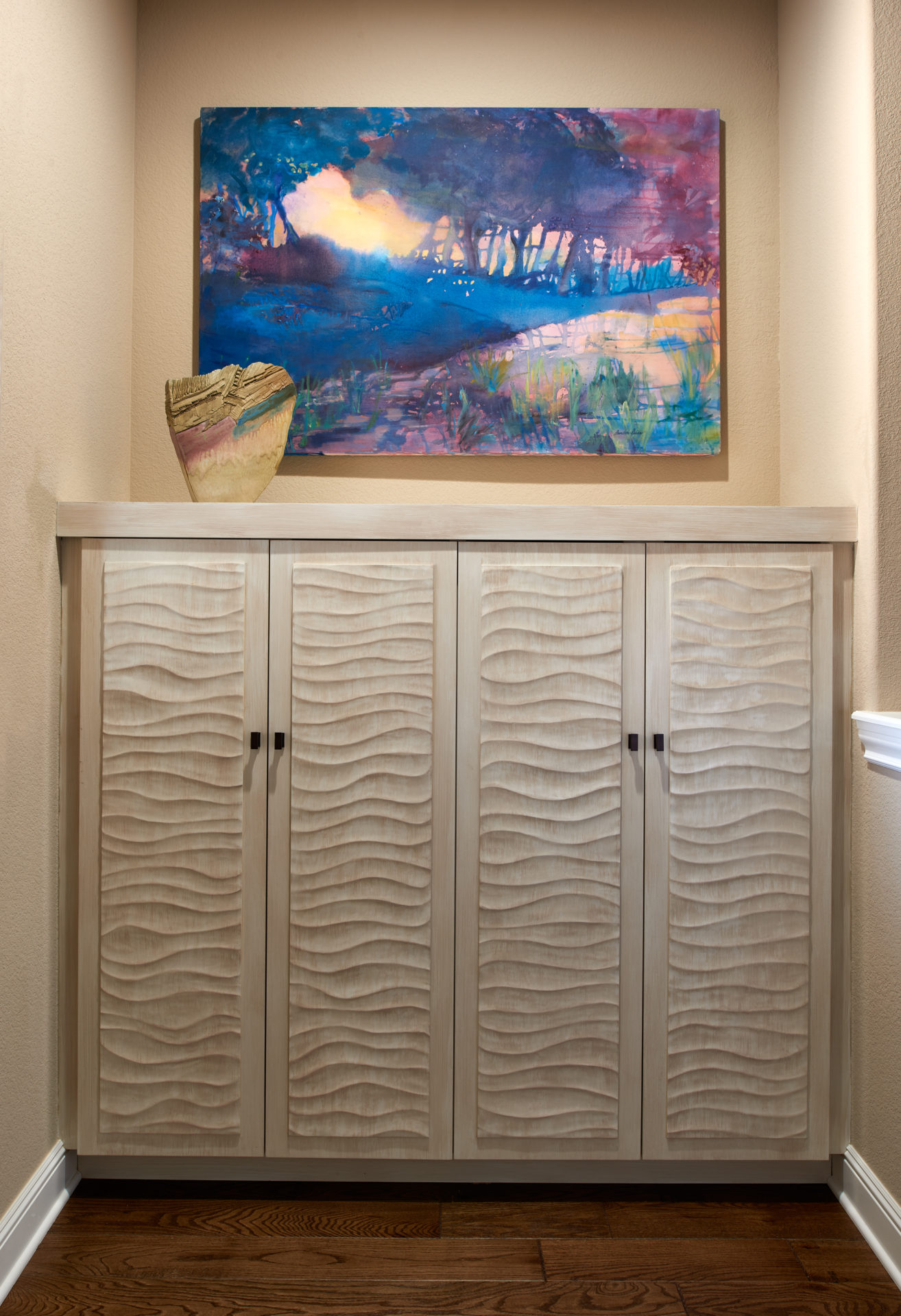 When working with a couple that downsized, but still hosted very large family gatherings, we needed to store extra serving pieces and large platters. In an empty recessed space of the home, we designed this custom cabinet. It stores dining and entertaining items that aren't need in the kitchen everyday while also adding a unique custom piece to an empty corner.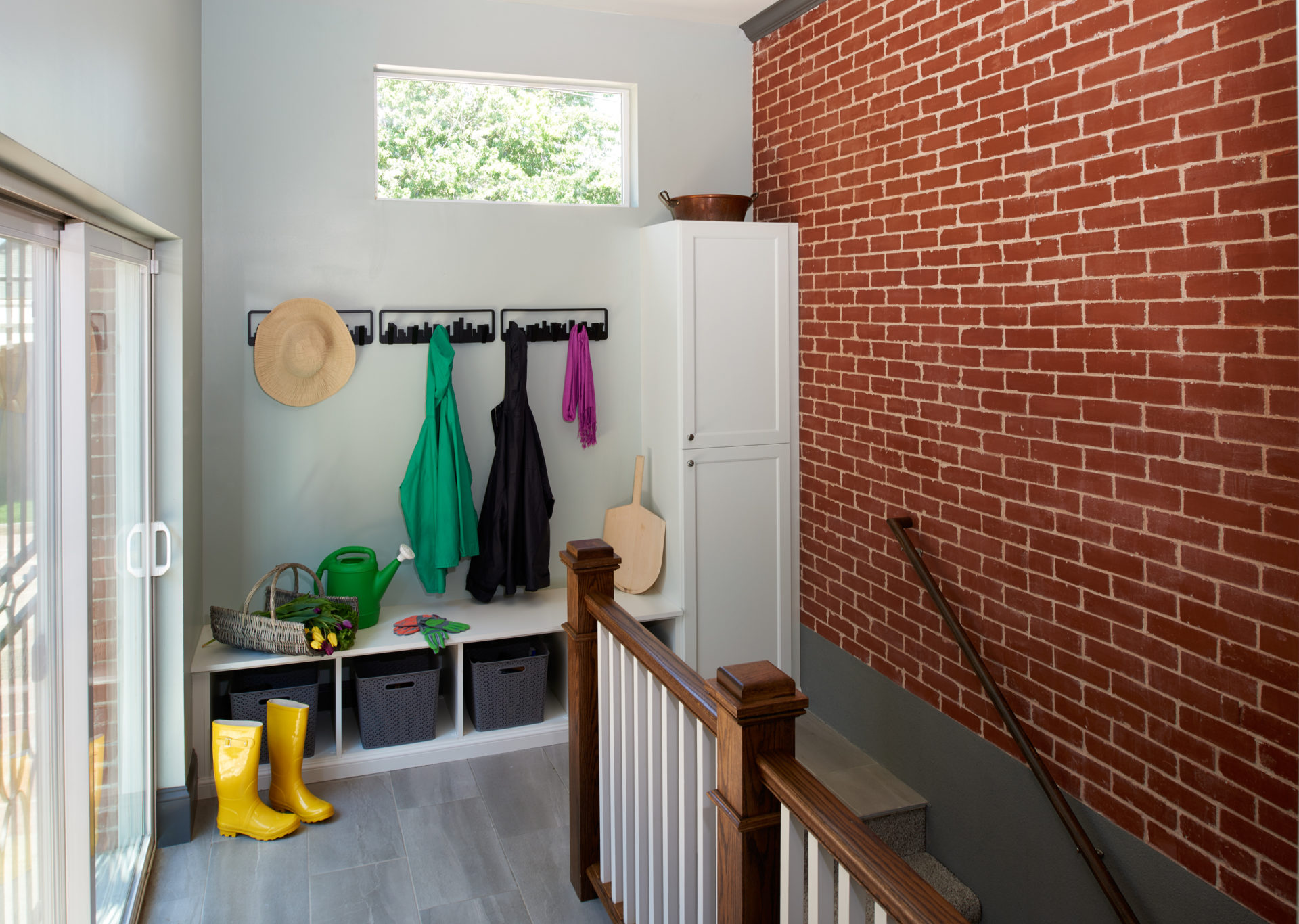 Via Beautiful Habitat
In a downsize project in the WashPark neighborhood of Denver, we designed an overflow pantry in the mudroom. This stores the large kitchen items that aren't needed often, like the stock pot and large cutting board.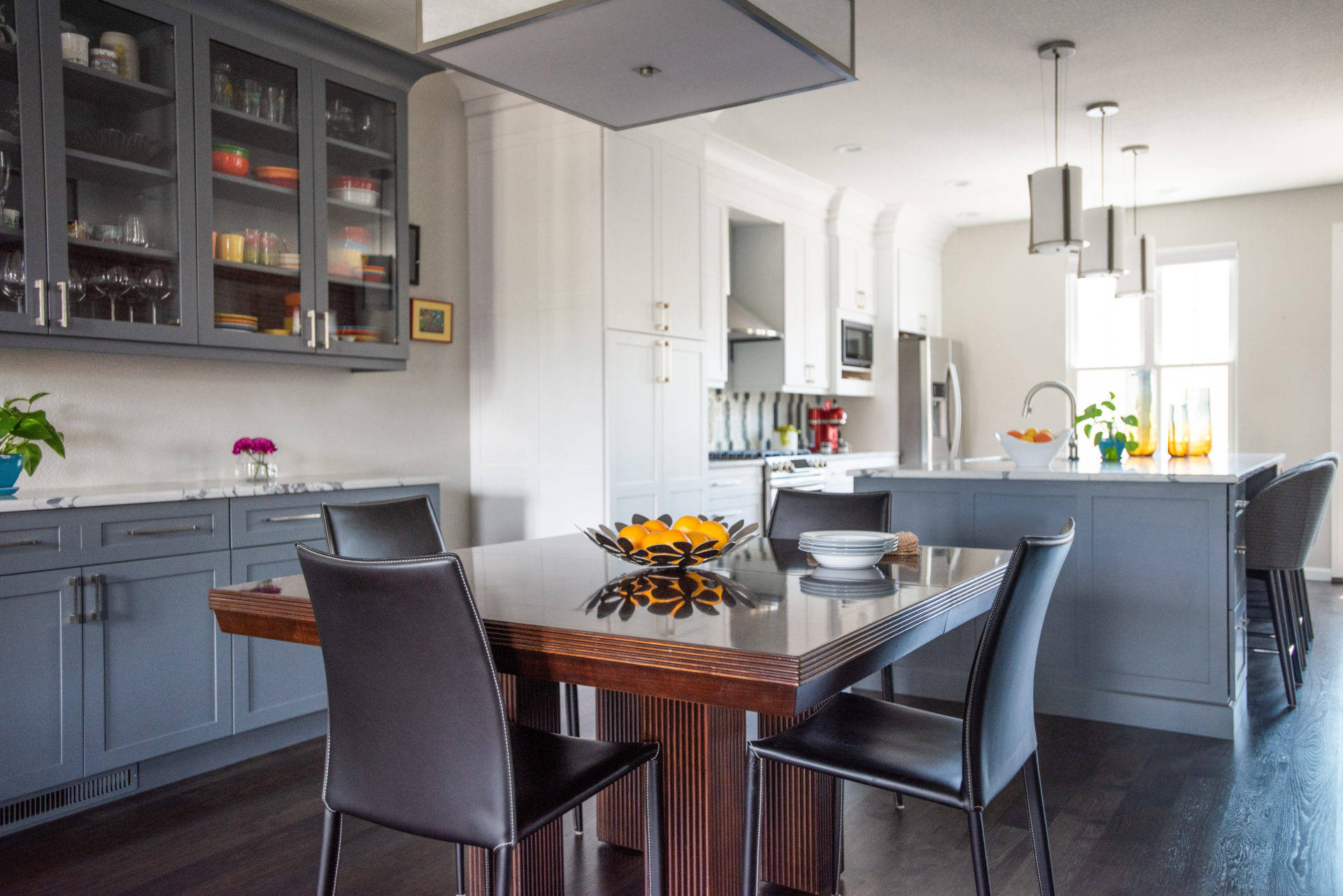 Via Beautiful Habitat
In another downsizing project our clients had moved from a large home into a townhome in Westminster. Again, we created built-in storage for the dining area. By using more shallow lower cabinets and tall upper cabinets, we are able to create storage and a serving surface, without using a lot of space in the room.
Have fun – it gets to be all about you
"Downsizers have more fun"
I have seen this quote often and it's the message I'll often receive from our downsizing clients. They lived in the previous family home for up to 20 years. And the focus was always on the kids. Now the kids are grown and gone. They no longer need the big house, big yard and the work that comes with it. This time is about them.  Less time for home maintenance, more time for travel, hobbies and simple family time.  We create spaces that focus on our clients, but still embrace the kids (and grandkids) when they come over.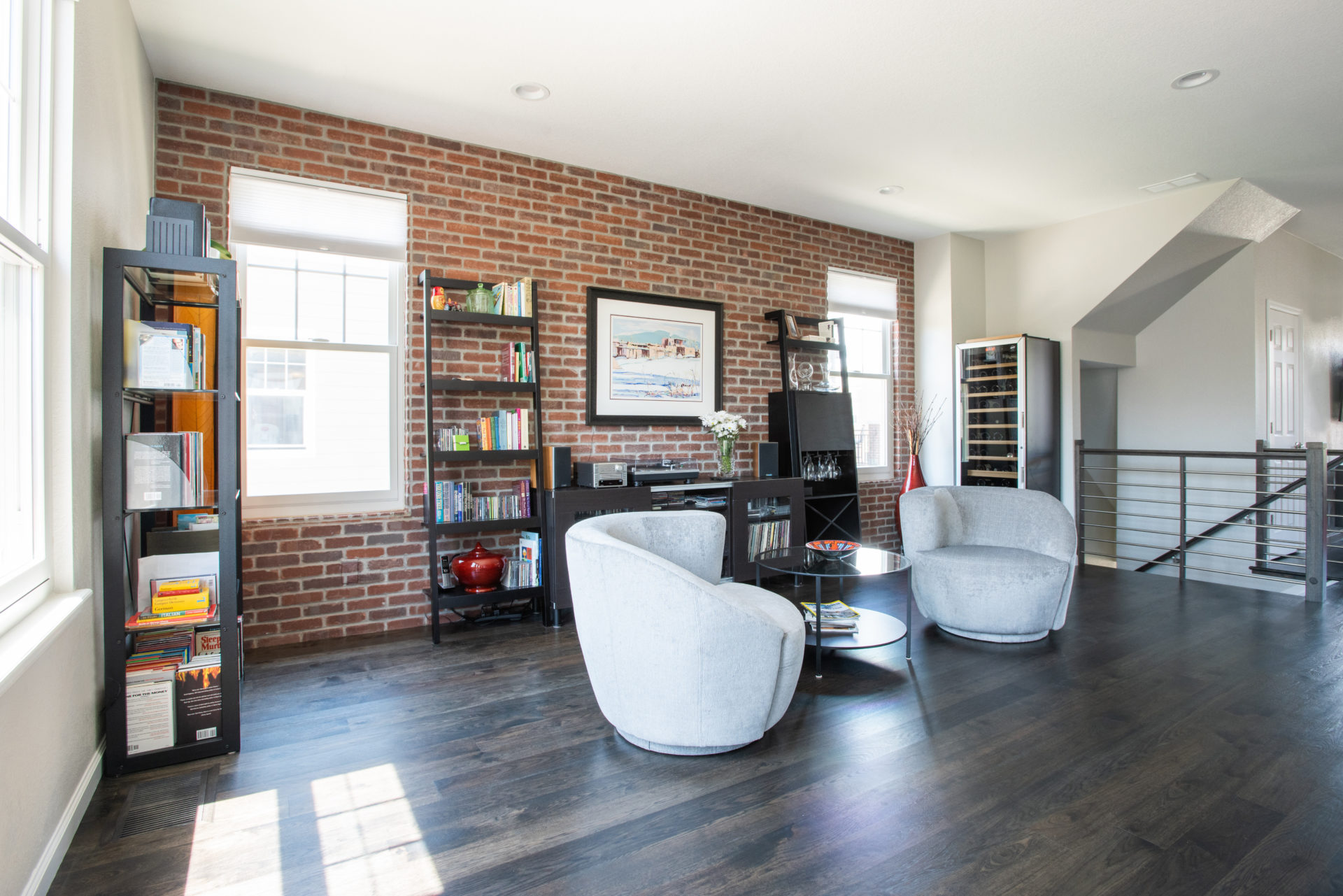 Via Beautiful Habitat
Back to our Westminster townhome, the clients now have a fun adult lounge space. It includes a wine cooler for the vintages they find while traveling and an extensive vinyl collection. In the same home they also have another hobby space for quilting.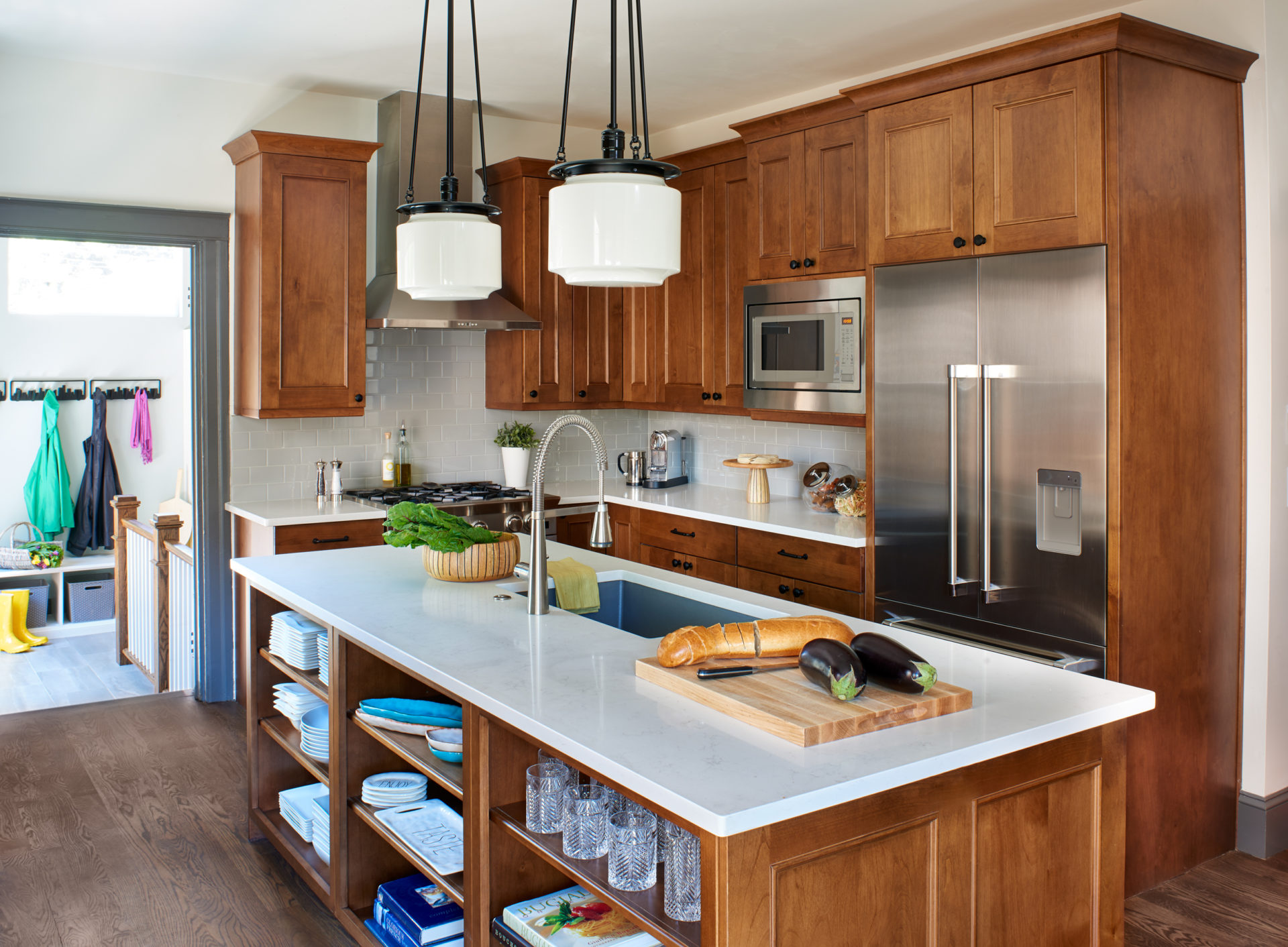 Via Beautiful Habitat
Back to our project in Denver's Washington Park, our client is a professional chef. We were able to give her all the performance she needed in her kitchen by maximizing the efficiency of the small space.
Working with downsizing clients has certainly been a fun challenge to meet all of their needs. We have a downsizing project on the boards now and I look forward to sharing it when it's complete. I've also had several clients that desire downsizing, but the financials just didn't make sense, especially in the current Denver housing market. They had been in their family home so long, they would end up paying more to downsize. In the future I'll share how we work with these clients to get the most out of their family home.
Want more downsizing inspiration? Check out our E-book on Clever Solutions for Townhome Living