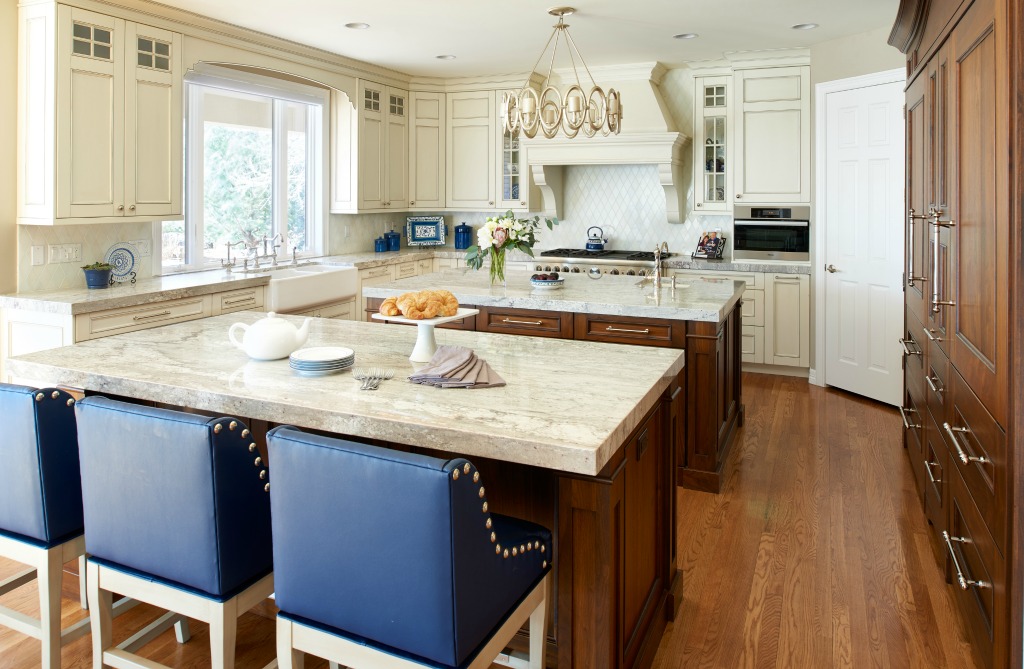 Cruelty Free Interior Design
Eco-Friendly and Ethical Alternatives
By Jules Marie
Interior designers face myriad challenges when designing home environments for clients. And sometimes, a designer's well-researched options must also be considered.
"I was listening to a podcast on interior design and, for the first time in my life, I heard the term 'dog leather' and that made me pause. I had no idea that was a thing," says Tennille Wood, principal designer and owner of Beautiful Habitat Design & Decoration. "I would say that most interior designers are operating in the mindset that I was. It took the term 'dog leather' to make me stop and start asking questions."
Hearing that term caused Wood to research how animal products are used in the textile industry and as a result, she is now the first and only Certified Cruelty Free Interior Designer in Colorado.
"Technology has improved so much that there are fantastic alternatives," Wood says. "So you don't really need to use animal products, and you can get better performance."
"I had assumed the animal products used in textiles — leather, down, wool, feathers —were by-products of the food industry, and they're really not. There's such a demand for leather, fur, down and wool that it's really an industry in and of itself. The majority of animals used in textiles are not raised in the U.S because we have stringent animal husbandry laws. Meanwhile, relatively few companies abroad meet any type of standard," explains Wood.
The more Wood learned, the more concerned she became. Not only were the animals raised in sub-standard conditions but in poverty-stricken countries where leather is tanned — children as young as 13 work barefoot and without protective equipment.
Cruelty Free Interior Design Alternatives
"One of the reasons this was such an easy thing for me to get on board with is I have so often recommended alternatives for my clients anyway because there are better products. I have done many dining chairs, bar stools and other items with faux leather because you can get some amazing colors and products that are high performance. It's also better for my clients because it's going to wear better especially if they have kids or pets. It doesn't scratch or stain and it doesn't have that leathery smell which some people are sensitive to. I've been using alternative leathers for the last 10 years and highly recommend them to clients. Now, I'm just making it a more socially conscious statement. I like to vote with my feet. If I'm not contributing to the demand it will drive more alternatives," Wood says.
Certification allowed Wood to research down, feather and wool alternatives. Kapox is one such alternative. Kapox is a silky, down-like material made from the seeds of a silk-cotton tree and is used for stuffing pillows, comforters and other products
These types of luxury faux fabrics and sustainable materials appeal to socially conscious consumers.
"I've always believed wool area rugs are better performing when well-constructed. So this area is going to be the biggest shift for me. I've researched Viscose and banana silk as a plant fiber and when weaving silk with Viscose, it adds a beautiful shimmer and a nice texture when used in an area rug," explains Wood.
Wood also chooses faux silk draperies due to Colorado's brutal sun. Faux silks are well-made, durable and make very convincing silk alternatives due to their brilliant sheen and shimmer.
In one formal, yet highly-trafficked dining room, Wood chose leather alternatives for bar stools and chairs because it wears better than real leather, involves less toxic processing and there are more interesting color choices.
Cruelty Free Design Process
"Choosing cruelty free products doesn't really affect my design process because I've always used various textiles. Often, I'm not looking for an alternative; sometimes a design, a room, or a particular style just doesn't need any animal products for any reason," says Wood. "You can have a beautifully designed home with luxury finishes and you can feel good about knowing no animals were harmed."
"I'm researching everything and working with cruelty free design companies and products that meet more socially conscious criteria in their manufacturing process. I'm constantly learning and staying on top of what's happening and what new products are coming out. Like Kapox; I hadn't even heard of that," says Wood. "If we lessen the demand on animals as a whole, that's better for the environment."
Personal and Professional Changes
"Now that I know more, my fashion choices are also evolving as I embrace faux alternatives in my own life. I'll educate and explain that I'm recommending these products for these reasons. If someone is adamant that they need a down pillow or leather sofa, they're welcome to do that, it's their choice and their home," says Wood.
"Awareness creates change. I have some changes to make, too. I don't want anyone to think I'm going to judge them. I will probably arrive at their house wearing leather shoes or a down jacket as I already own these things," she says. "I also own leather chairs and wool rugs. I didn't know any better a short time ago, either. It's all a learning process."
Back to Blog