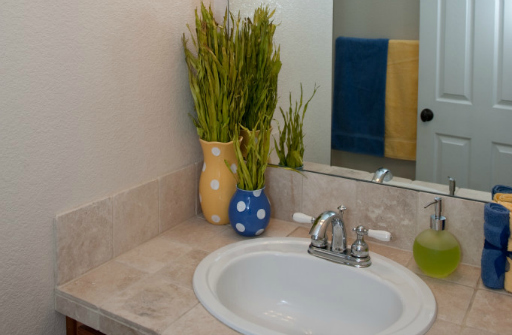 Beach Bathroom Quick Makeover
As I mentioned last week in How Do You Spa?, for many years my friend and I would frequent a spa with a coastal/beach theme. In many ways I associate a beach theme with relaxation and pampering. When there was an opportunity to create a beach theme in one of my bathrooms, I did, but I added more fun than spa.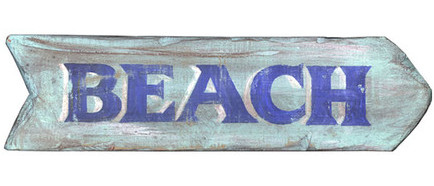 This is a bonus 3-piece bathroom in our home. It's a bonus in that we don't need the extra shower on this floor, but we do use it more as a powder room.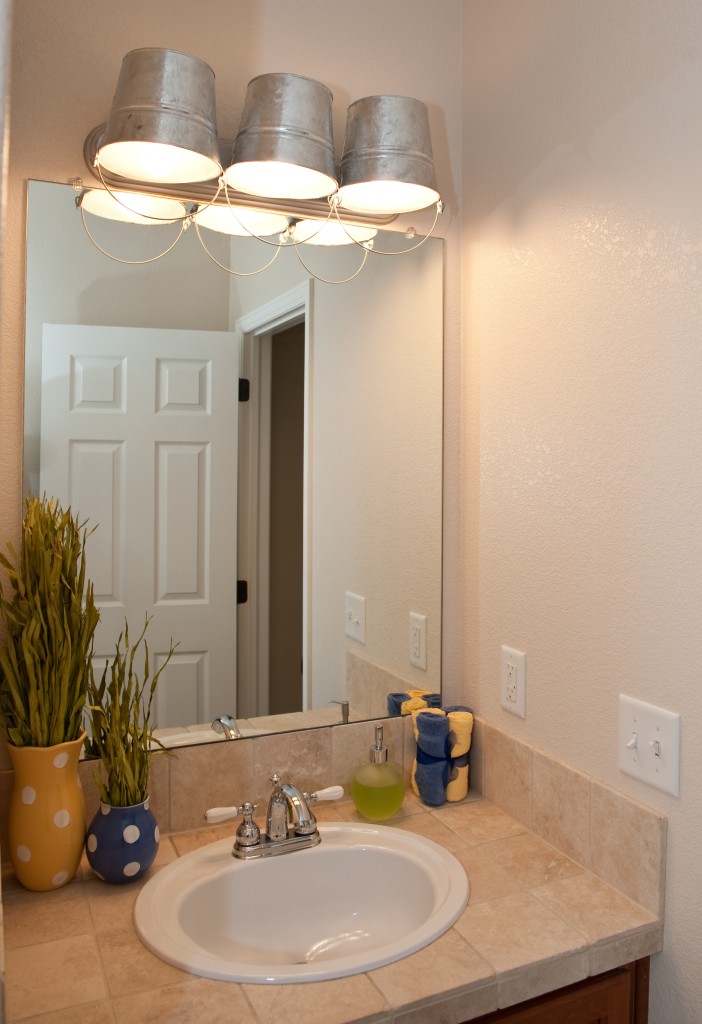 The beach theme all started with the things we inherited in the house – a simple vanity and shower tiled in travertine.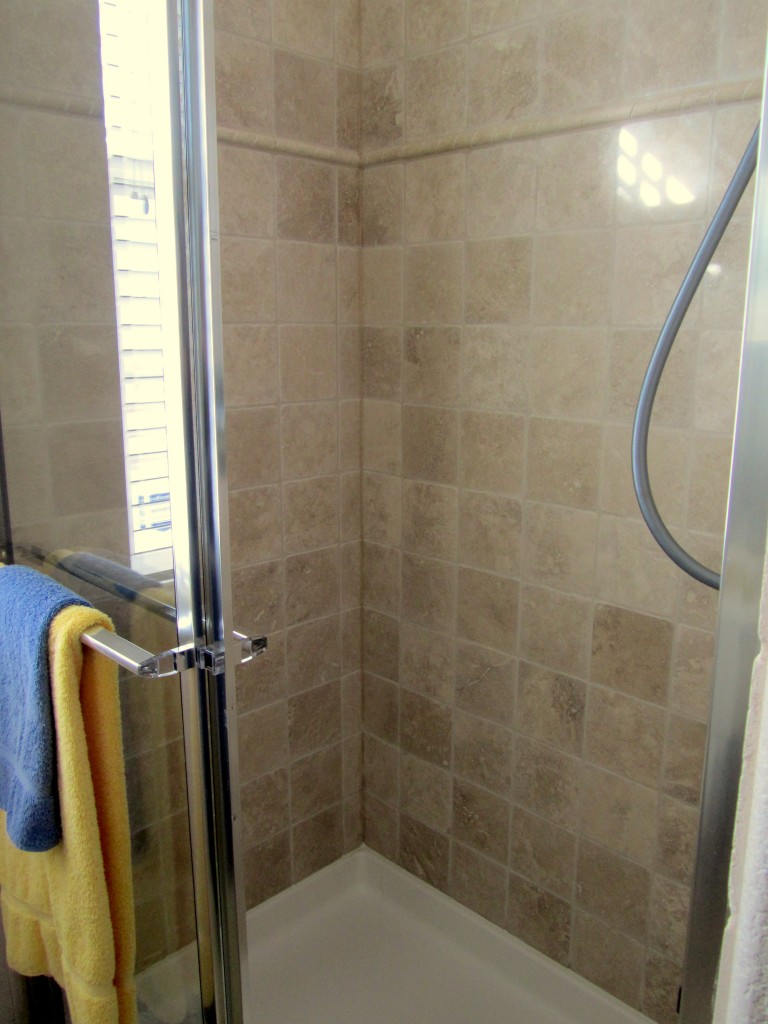 The jumping off point for a beach theme came from the travertine tiles, which reminded me of sand.
The builder-basic mirror and lights were beyond boring and there was nothing beachy, relaxing, or fun in them.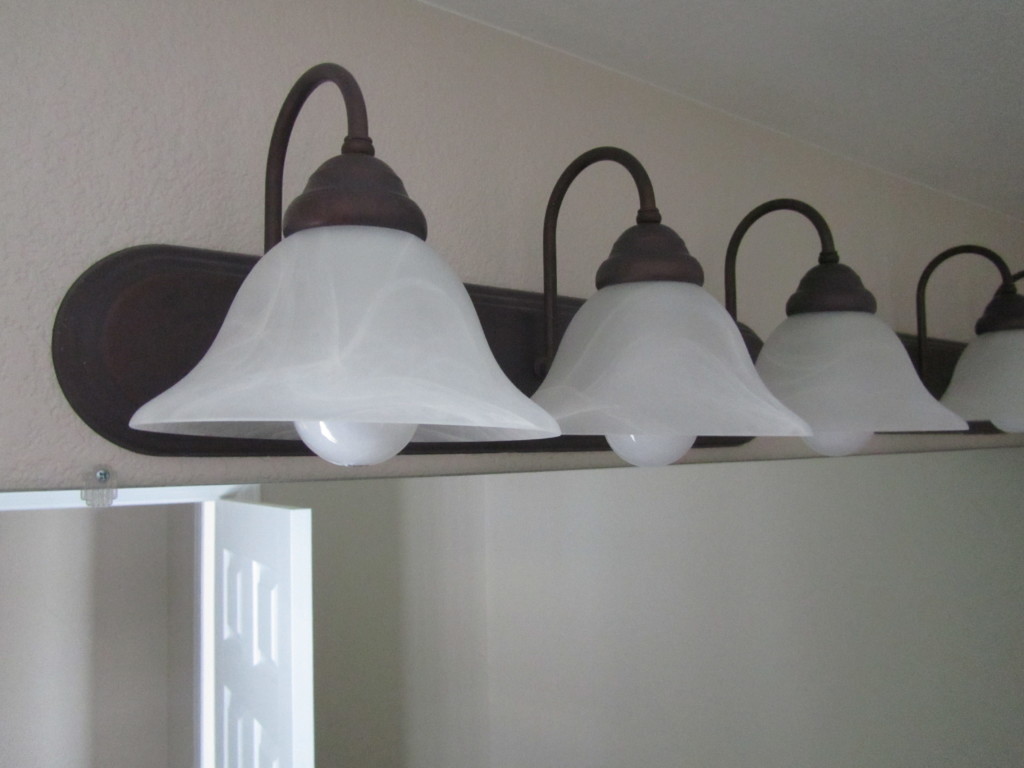 My first order of business was to add interest to the lighting. I painted the basic fixture silver with a can of spray paint and creatively engineered the galvanized buckets over the glass. TaDa – Beach lighting! I added colorful accessories which, together with the fun new lighting, take the focus off of the boring, frameless mirror.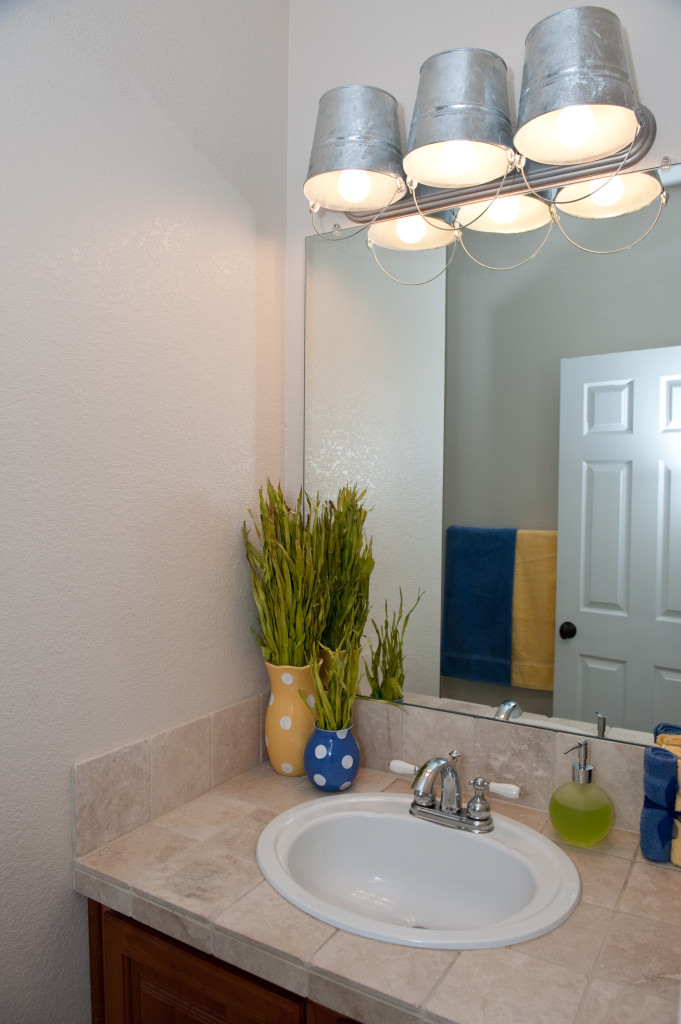 The toilet has its only little nook, which also needed a little something beach-inspired. My vision was to build a mini beach hut in the nook out of corrugated metal. I envisioned the corrugated metal behind the toilet and wrapping around the 2 sides, with a sloped roof  and a marine-inspired light. These photos are a bit of the inspiration.
While I was getting the toilet-nook-beach-hut design in order, I did install one piece of corrugated metal wall treatment behind the toilet as a place holder, along with a beach print we picked up on a trip to St. Thomas. (Now just envision the metal wrapping around and above – so much fun).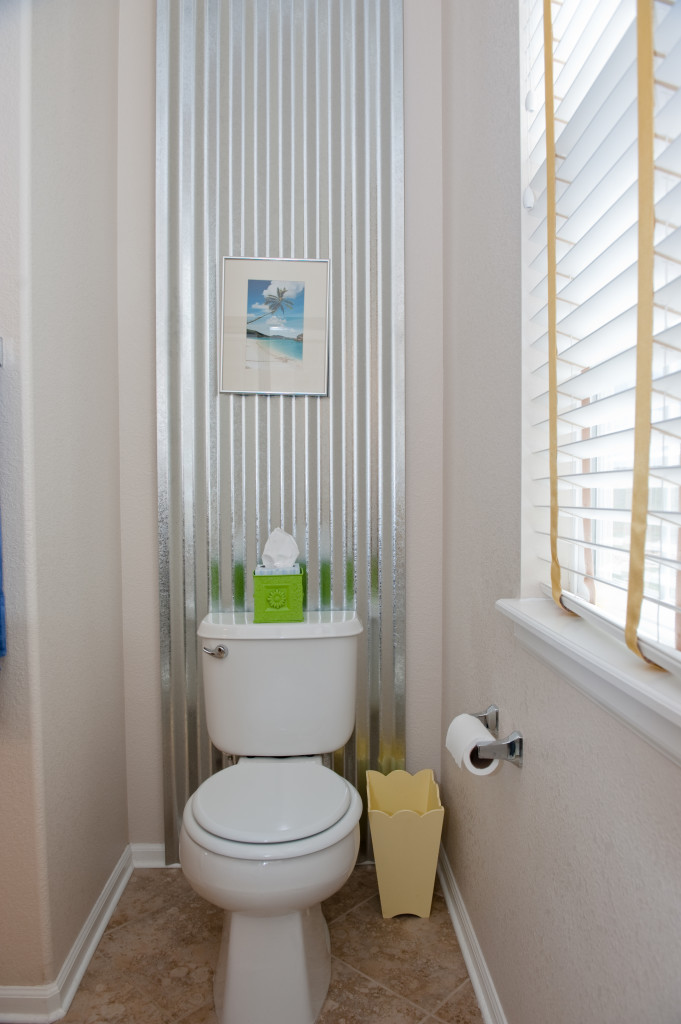 You'll notice that I refer to the toilet plan in past-tense. It "was" because we are now moving. I'm a little sad that my toilet beach hut will never be realized. it was going to be adorable. However, I've enjoyed the beach bathroom for the last 5 years. it was a quick and easy makeover to an otherwise bland space.
Have you done anything fun in your space? Share your fun rooms with us here or on Facebook.