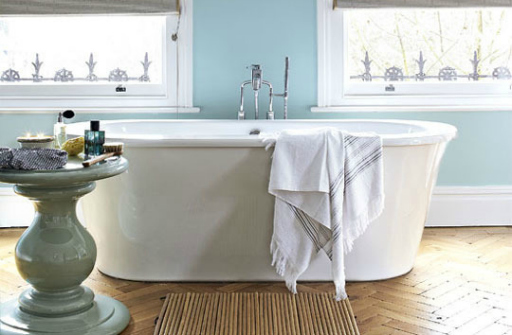 How do you "Spa?"
I am in the early phases of a bathroom redesign with a long-time client. She has a hard time defining what she likes. Thankfully we've worked together before, so I have a good feel for her style already. This time we are working on the master bathroom.
In our first meeting, she said she wants a "Spa-like Bathroom." Designers will tell you that is the most common request in all of design. The problem is, when we all say "spa-like bathroom," we each have a different image of that meaning in our head. So now I have assigned homework to my client: define your spa. What does a "Spa" mean to you? And I thought, I'd love to know how my readers define their dream spa. So how do you spa?
Nature
For many people, "spa" inspires images of nature. Seems simple, enough. However, images of nature vary so much by your locale, your idea of comfort. Does it mean ocean, does it mean texture? Is that texture wood, stone? Here are nature inspired bathrooms. Do they say "spa" to you?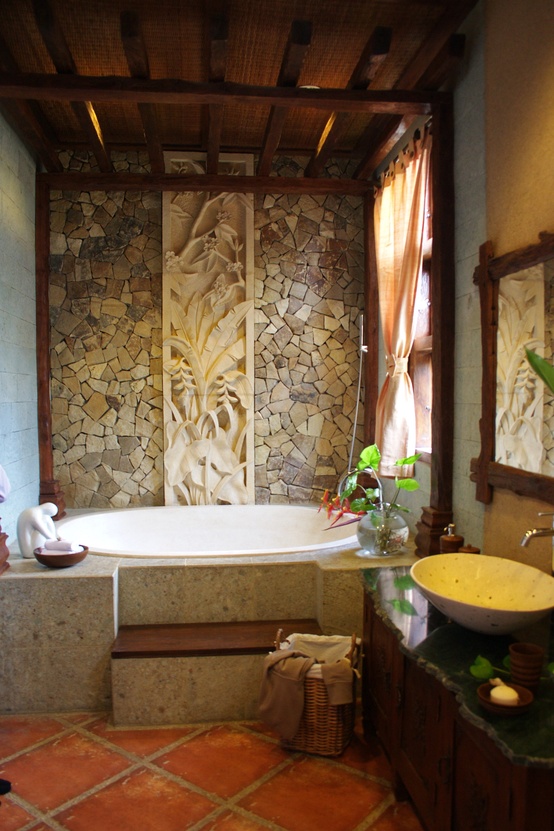 Rumah Tropika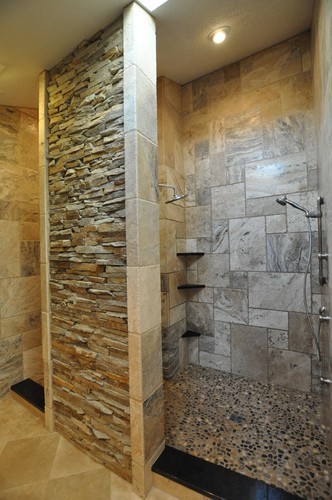 Houzz
Ocean, Beach, Coastal
For others, "spa" is a very coastal feeling. For years, my bestie and I would frequent a spa in Boulder Colorado that had a very beachy, Nantucket feel. For a long time, my "spa" meant beach feel, with a blue and sand color palette, weathered wood and marine-inspired light fixtures. I even designed a beach bath in my own home. I'll share soon (can't believe I've never shared it before)!
Apartment Therapy.com
Simplicity, Calm, Zen
And still for others, "spa" means a calm and serenity. It's about simplicity in lines and colors. This is more where my "spa" leans today, although I do still have a soft spot for the beach while we are land-locked in Colorado.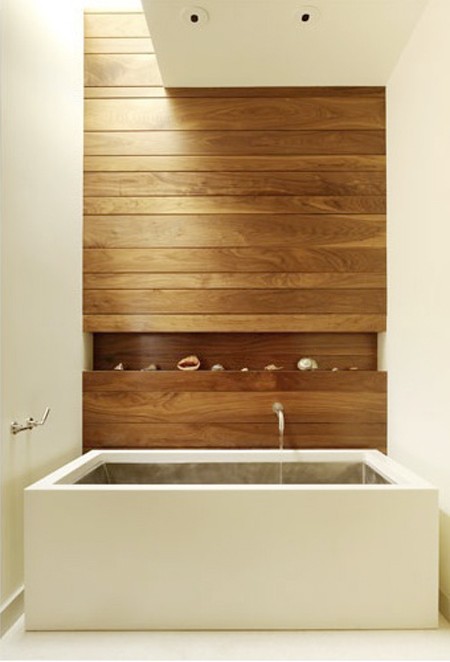 Canadian House & Home
Elle Decor
Meditative
And for others, "spa" takes on a spiritual element and may include a meditation space.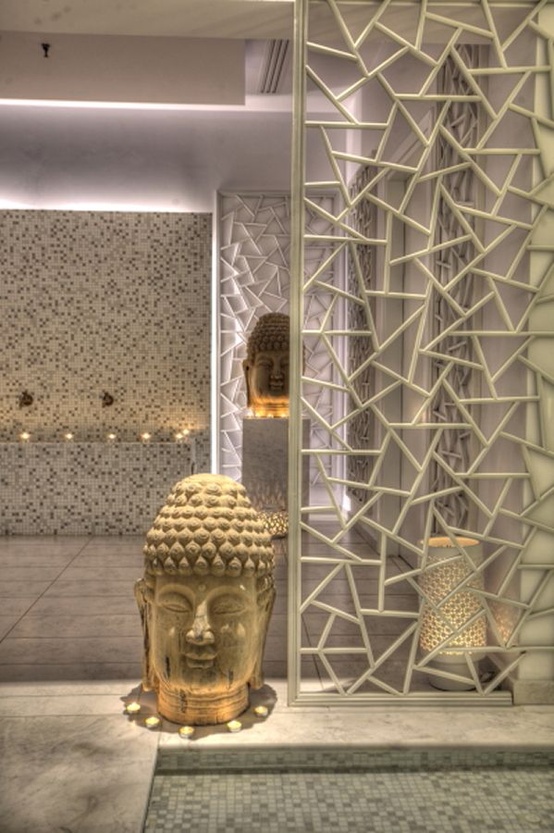 How do you "spa?" What elements define a "Spa-like Bathroom" for you?