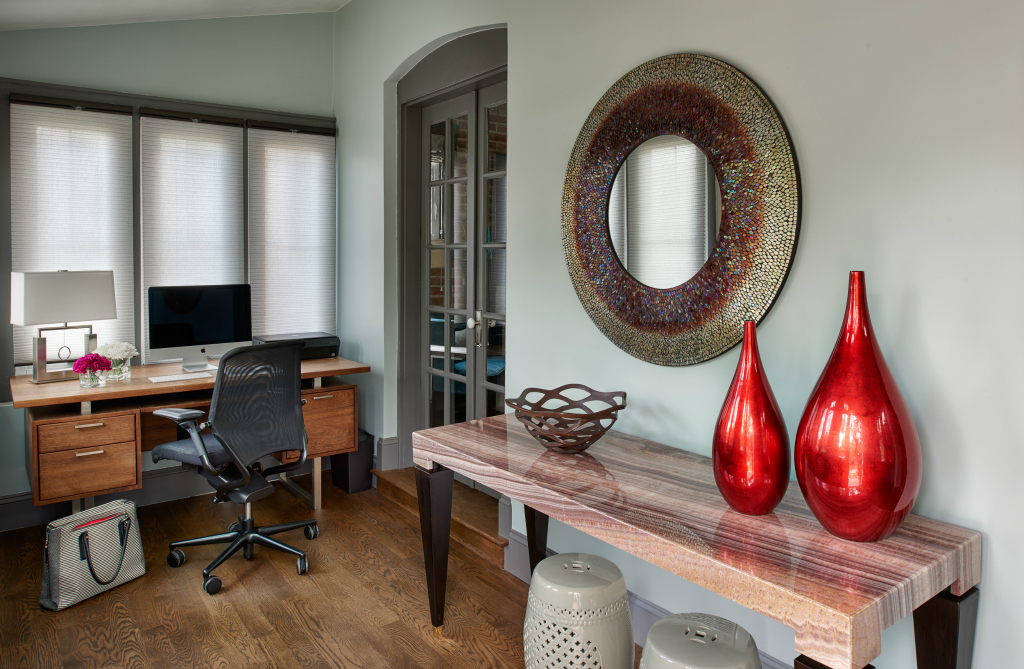 8 Interior Decorating Ideas We Love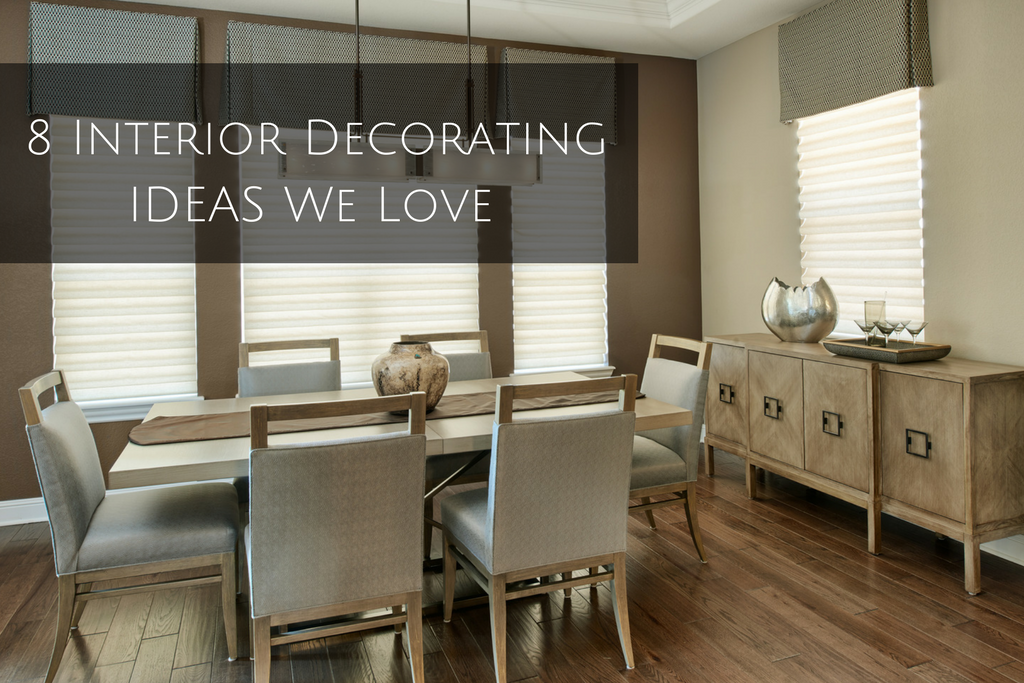 An artistic lamp, a fresh coat of paint, a new powerful rug or even colorful accents can make a world of difference in your home. A home's interior should reflect its owner's distinctly individual style while remaining balanced and calm. Not sure where to start? How about one room, one interior decorating piece at a time. There's no need for it to be overwhelming, and believe it or not, it doesn't take much to transform a space. It can be as simple as changing out just one item.
As the famous interior designer Bunny Williams once said, "If you love something, it will work. That's the only real rule."
So we've curated a selection of interior decorating ideas that will leave you inspired for your interior design endeavors. Half the fun of redesigning a space is dreaming it up! See if one of these handpicked items feels like the right fit for you.

Kravet
Cruelty Free Design
Kravet's Fab Faux Dove is the perfect way to kick up your style and add a leather look to your space incorporating cruelty free design without harming any animals. Recovering the furniture might be what first comes to mind, but don't limit your faux leather creativity! You can go as bold as covering a wall or even a floor (the look is incredible!). Feeling unsure? No-pressure options like adding a faux leather picture frame or vase can help you dip your toes in the style. It's a great way to add a bit of masculinity to a room and make it more warm and welcoming at the same time.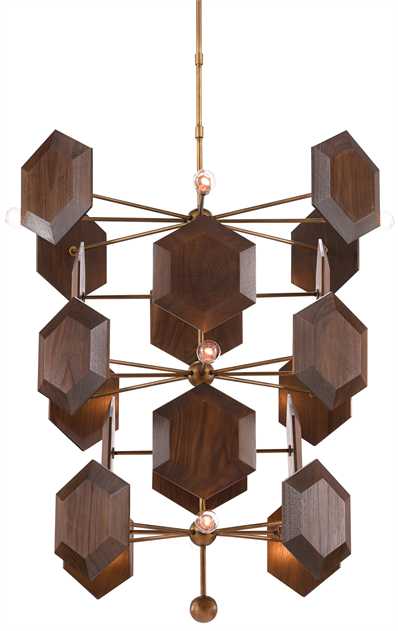 Currey and Company
Add A Statement Chandelier
Lighting fixtures that wow make stylish rooms shine bright. Why take up space with a dull, boring one? This Honeycomb chandelier, designed by Jamie Beckwith, who is renowned for her woodwork, emulates an earthy vibe with a modern touch. The wood is treated with a stout finish and the brass adds a pinch of sheen. Hang it over a dining room table, or in the entryway to make a statement.
Eastern Accents
Revitalize The Bed
Swapping out old bed linens for new has the potential to completely change the room. Warm, sandy hues coupled with beachy blues, this bedding sets the tone for rest and relaxation.  Mix and match prints such as ikat and geometrics with stripes and textured fabrics.
Urban Hardwoods
Eat In Style
Dinner guests will drool over this stunning Urban Hardwoods Ebonized Maple Dining Table. It will last forever. The ebonized maple reverse matched tabletop comes with checks and ties and is held up with a black steel chevron fin base. The tree used was salvaged from North Bend, Washington. A table like this one will be a real conversation piece, for now and years to come. And the reclaimed wood can make you feel good about a small step in environment conservation.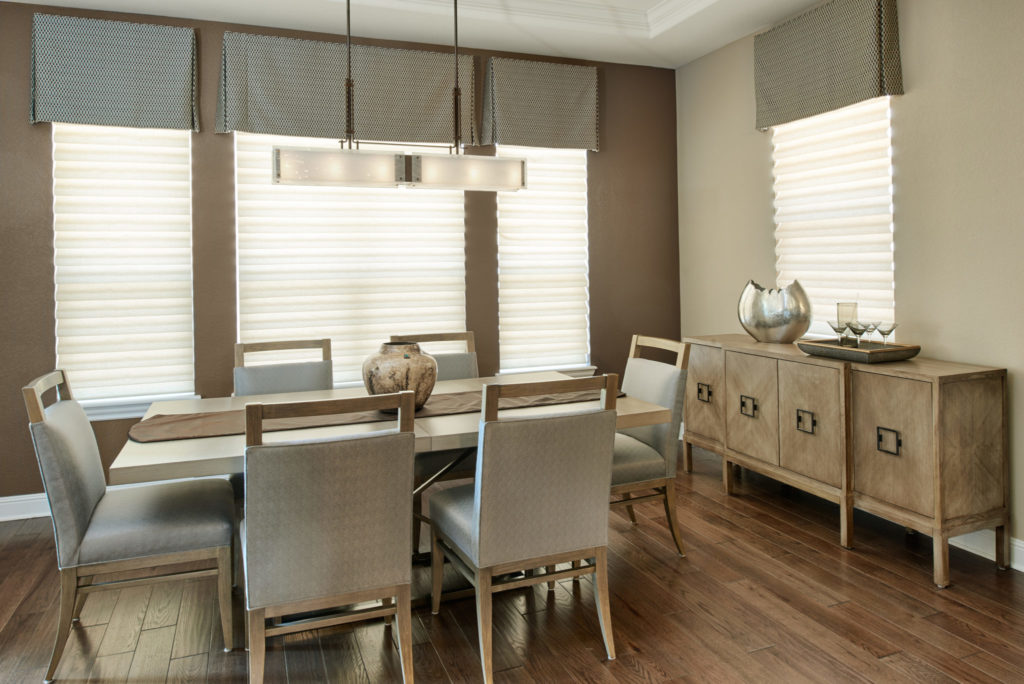 Finishing Touches
Some people say that cabinet hardware is the "jewel" of a room. To a certain extent, yes, it is. But equally as important to creating a truly finished space are appropriate window coverings. And to get them right, custom is the way to go. Custom window coverings allow you to perfectly match fabrics as well as use the perfect style to suit the room. These box-pleat valances create the crisp, clean finishing touch that complements the overall style of this dining room.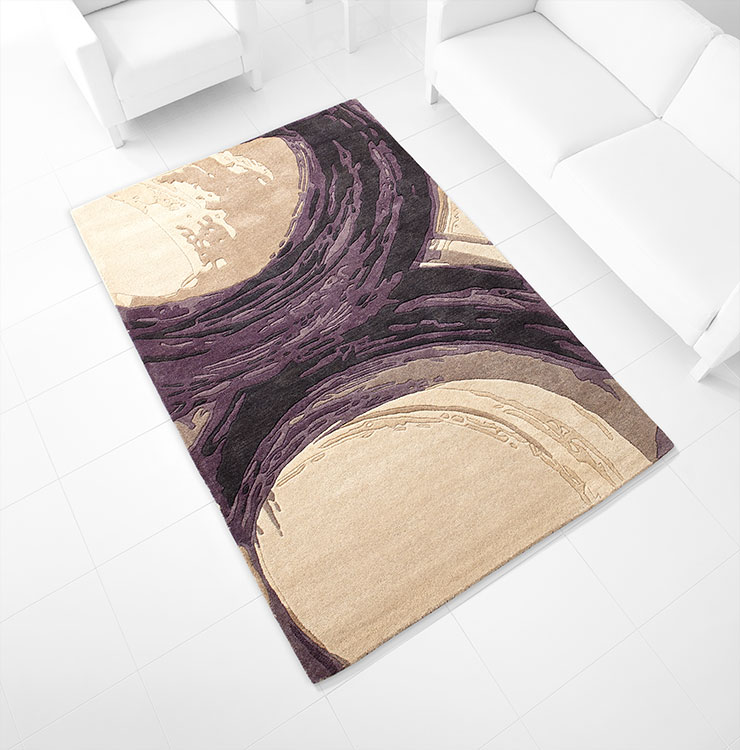 Cyan Design
Dress Up Your Floor
Need to perk up your living room, dining room or entry? Have a rug but don't feel like it's really cutting it? Choose a bold statement with color and pattern. With its purple and ivory mesmerizing swirled design, this piece doubles as a work of art. With a statement piece, you may want to forgo placing a coffee table on top and just stick with end tables. It will elevate your space on an aesthetic front and leave your feet feeling happy with its soft touch.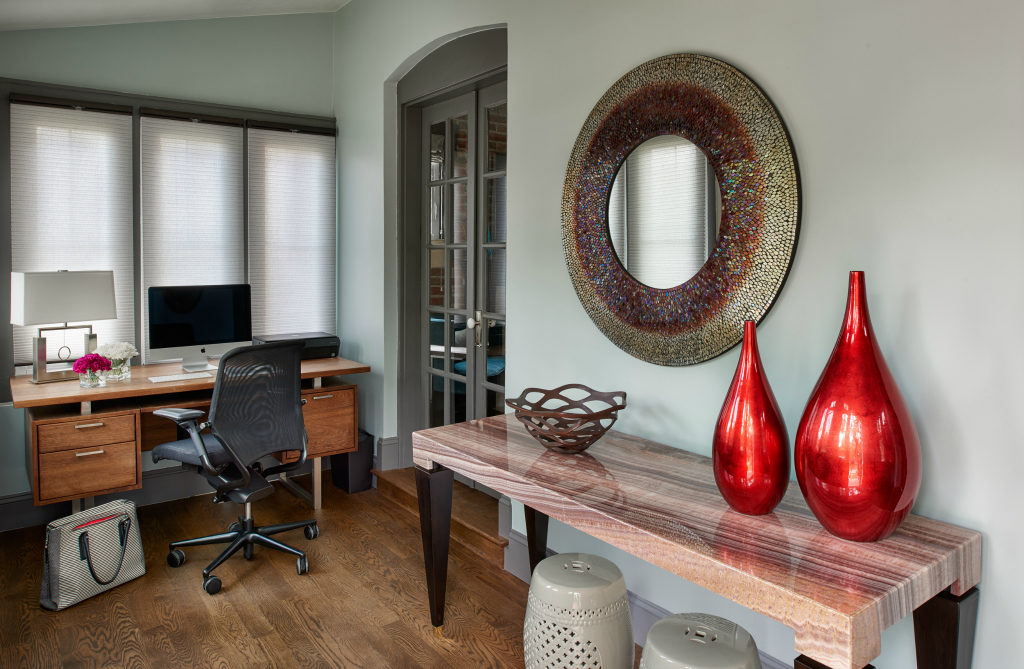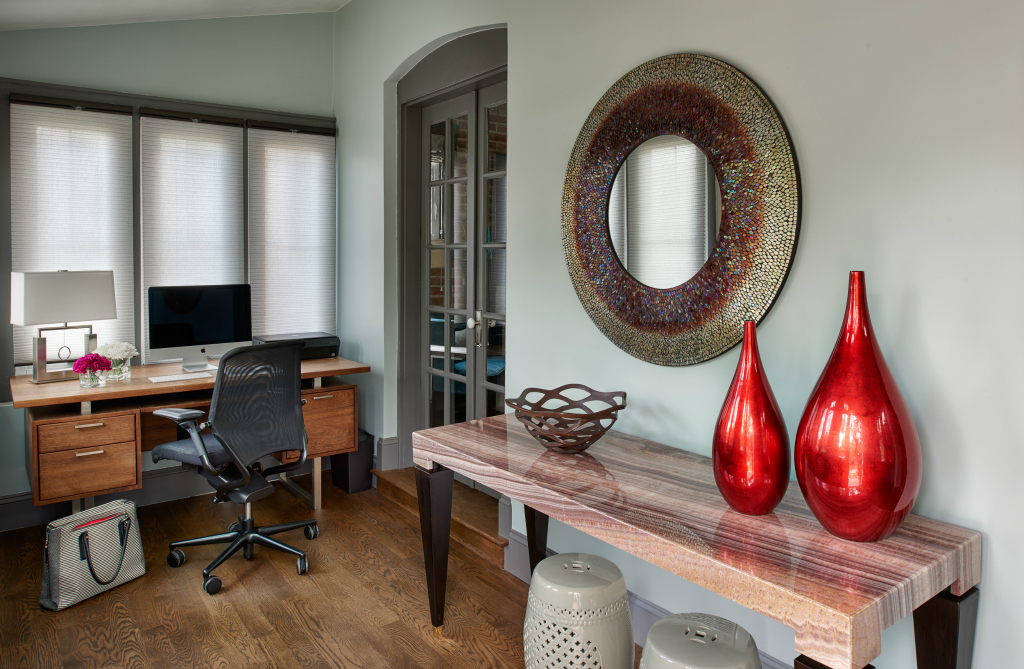 Color Me Happy
Even if you have a basic color palette throughout your home, you can change the look and feel by bringing in pops of your favorite colors. Decorative pieces like these red vases bring a vibrant, lively feel to any room. Consider changing out the color scheme by season or even your mood.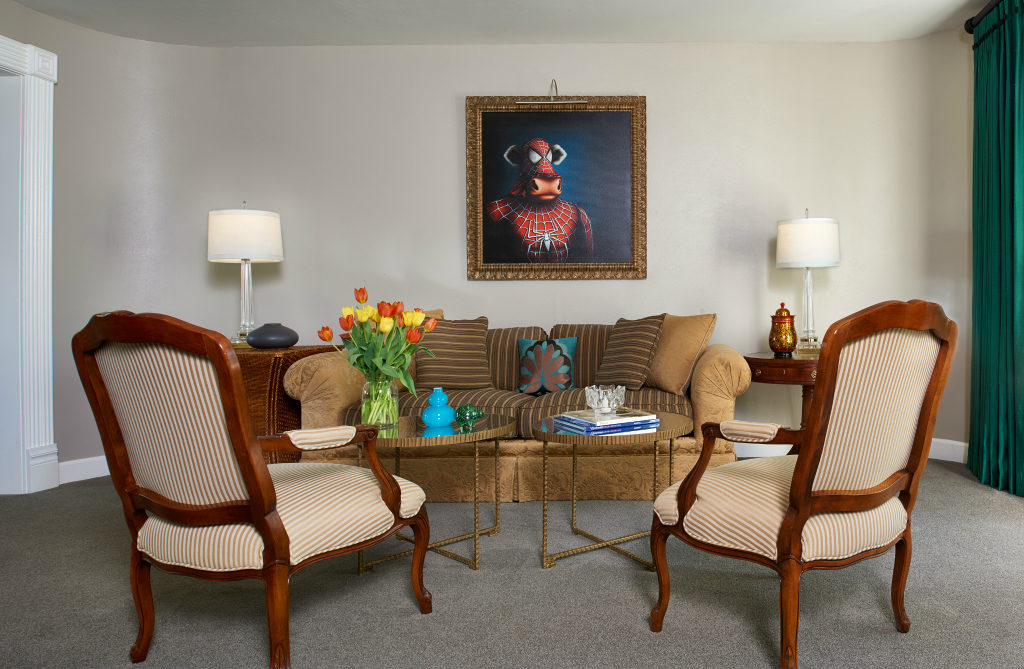 Do the Unexpected
Contrast in color and texture often creates visual interest in a room. But take it one step further by creating contrast in styles. While the furnishings in this Denver living room are traditional, it's the unexpected artwork that brings a sense of levity to the room. Don't shy away from choosing art you love just because it might not match your furnishings or the style of your home.
Need help changing up your home through interior decorating? Beautiful Habitat can help. Contact us today!