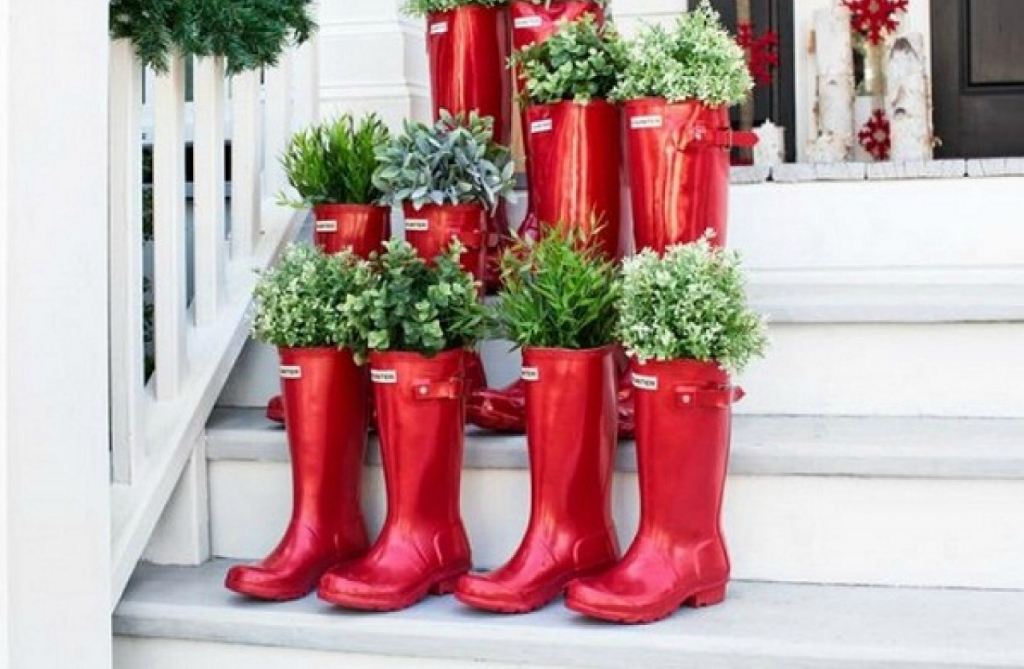 5 Last-Minute Holiday Interior Decorating Ideas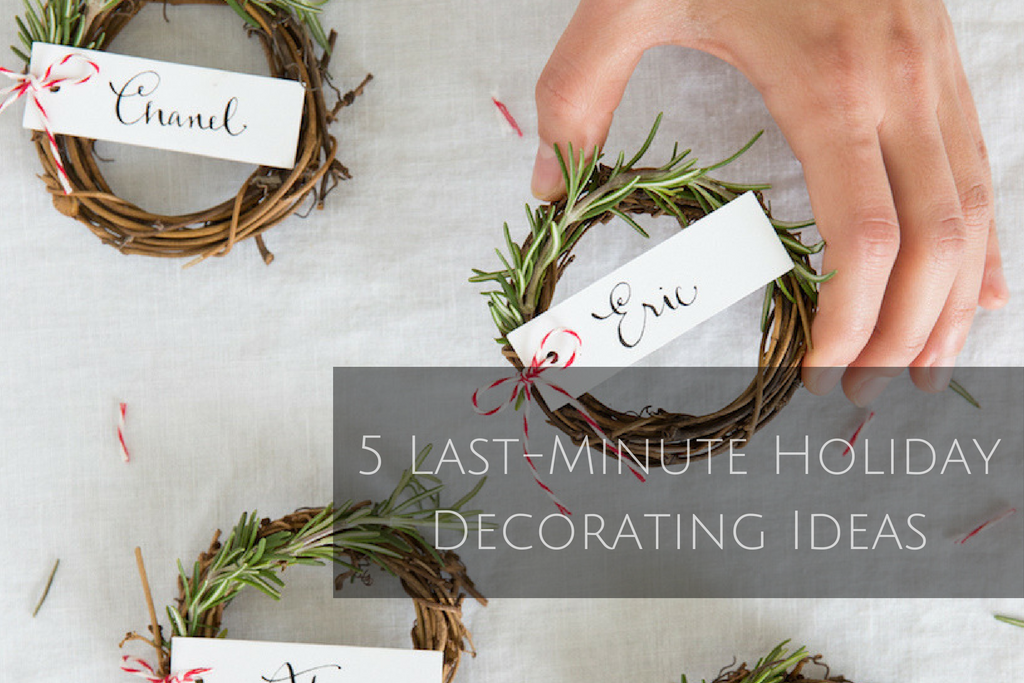 The holidays are indeed upon us. Between baking treats, celebrating at the annual office party, sipping eggnog with friends and trimming the tree, is it any wonder some of the finer details end up waiting until the last minute? Whether your home could use an added seasonal touch or a major decorating spree before the whole family arrives for Christmas, have no fear. These last-minute holiday interior decorating ideas are easy and sure to please everyone — even the in-laws.
Interior decorating starts outside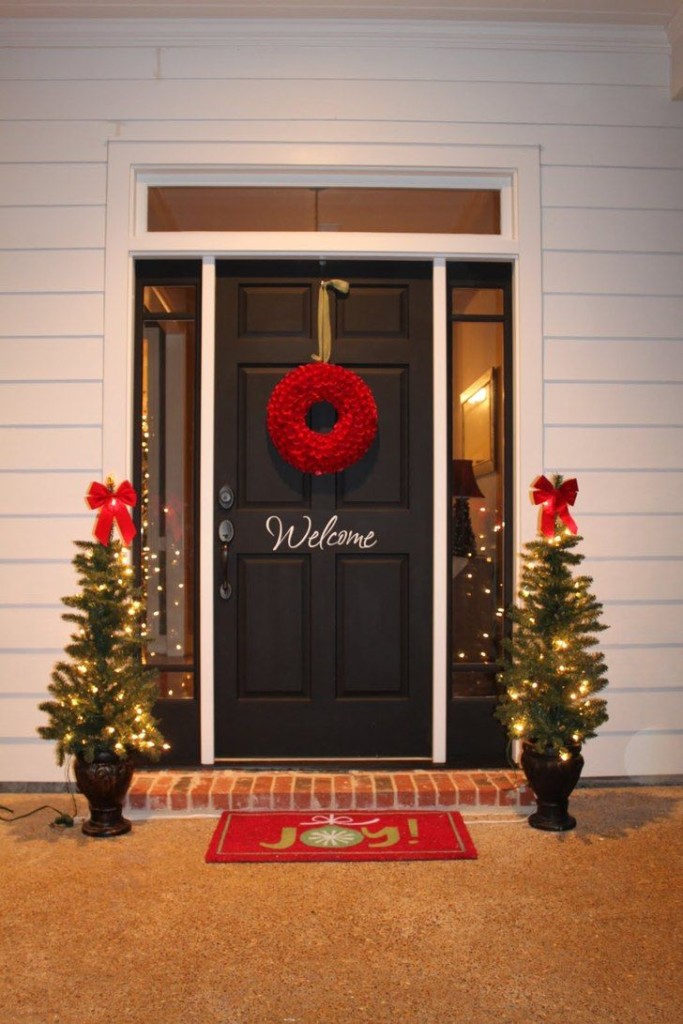 via cdn.homedit.com
We're not talking about Clark W. Griswold lights or a flashing inflatable Santa. Guests should feel warm and welcome from the moment they step onto the porch. This doesn't require anything elaborate. In fact, a clean and simple front door treatment signals ease and simplicity. This monochrome red wreath and matching rug set that tone, while the white lights on the mini-Christmas tree topiaries add warmth. Red bows on the trees tie this look together, and the contrasting "Welcome" decal on the door beckons guests inside.
No need for wreaths to stop at the door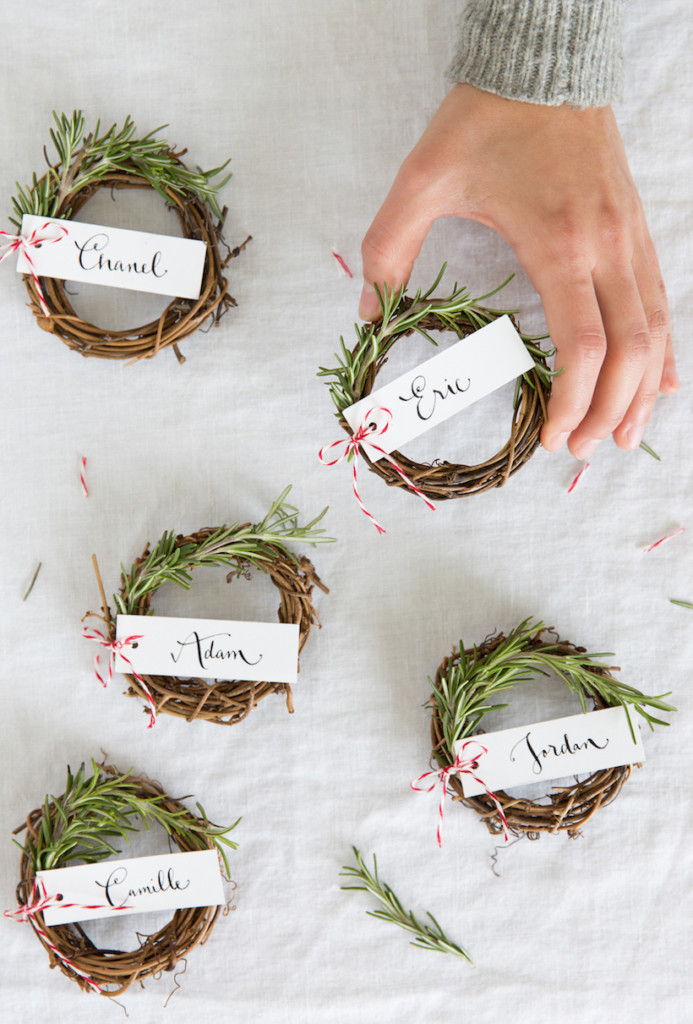 via edc.h-cdn.co
Let's face it, many of our holiday gatherings revolve almost solely around eating, and the seasonal dining table offers endless ways to round out a home's interior style. Among the many decorating ideas bringing wreaths beyond the front door, these fabulous rosemary place cards bring holiday aroma and a natural touch to the table. With mini grapevine wreaths as the base, fresh rosemary sprigs are affixed with floral wire. Tying the name cards with red and white baker's twine adds the seasonal bit of color needed for these quick and easy little gems to shine.
That bar cart is hot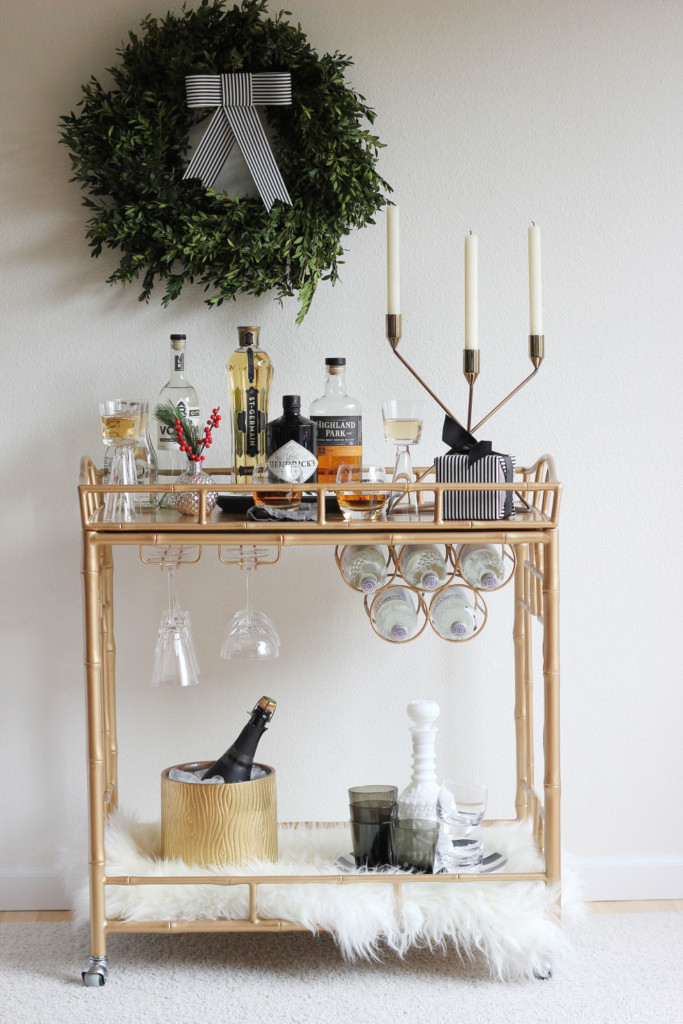 via edc.h-cdn.co
The bar cart has become a trendy little friend thanks to a now-over popular television series, Mad Men. A piece of very mobile (and useful!) furniture, the bar cart offers an extra chance for patterns, texture and color to enter the room. And it's perfect for holiday merriment.
Antique and thrift stores can be the best place to find the right style cart. From there, consider everything from the glassware to bottle labels and napkins. It all counts here.
Of course, the equipment and actual liquor that will stock the cart will vary for each home depending on what you prefer to drink and serve. Essentials include glassware, an ice bucket, shaker, strainer, muddler, bottle opener and corkscrew. And check out the softness added here with just a bit of fur.
Festive and functional centerpieces win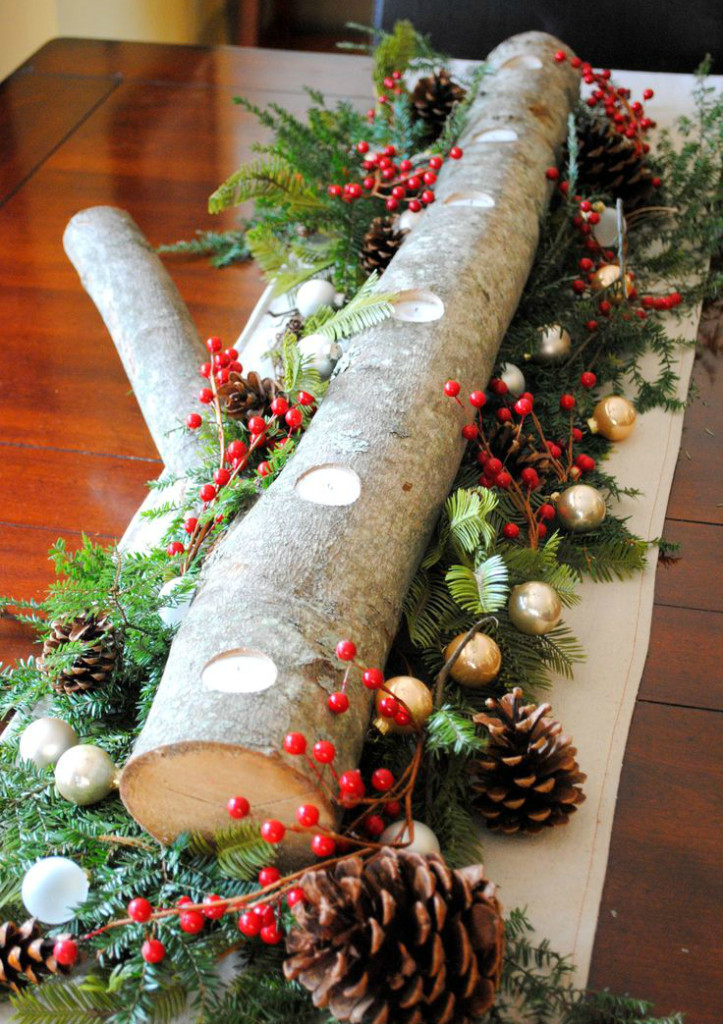 via pinterest.com
Again, the holiday dining table is important. It's where we meet to count our blessings and celebrate traditions; it also makes for a large canvas to showcase seasonal decorating ideas. The centerpiece should not be too large so as to inhibit guests' line of sight to those across the table. And to make sure dishes can be passed with ease.
Bringing nature indoors can add to the holiday magic. This log has been drilled to create space for votive candles directly in its surface. Surrounded by pine twigs, holly berries, pinecones and ornaments, it doesn't get much more festive — and functional — than this.
Repurposed items can be the perfect surprise
via nanobuffet.com
The abundance of gorgeous greenery — whether pine, boxwood or any number of herbs — this time of year makes their seasonal touch impossible to ignore. An outdoor container garden or display of silk greenery using repurposed vessels adds interest to any holiday decorating. Here, the red boots make this display surprising and festive.
If you're in a pinch to add some extra holiday flair to your home, these last-minute interior decorating ideas can get you going. Does your home need more help than just some holiday decor? We can help with that — fill out the form below today!