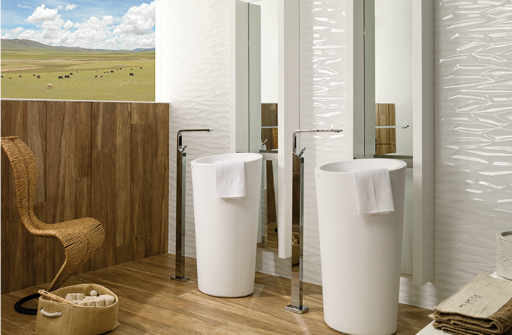 Style Trends: Textured Tiles
Recently I've been working on several bathroom remodels and a few fireplace remodels/refacing as well. That has me shopping for tiles often. And in spending so much time in tile stores, the reps have been showing me the latest and greatest new things coming into their showrooms. One trend that I am seeing is more and more of is that of textured and 3D tiles. 
walkerzanger.com
Textured tiles are hot and the varieties in shapes, patterns and colors grows every day. These tiles are created with new manufacturing techniques. As the technology continues to improve, the shapes that these tiles can take becomes virtually endless.
These 2 tiles are from Ann Sacks. The first is the Mousharabia collection designed by Martyn Lawrence Bullard, with a definite historical/Moorish flair. This tile is glazed with a subtle blue over terra cotta. The second tile is the Vincente Wolfe Textures Collection. This tile is a more matte finish, adding to the visible texture. Both tiles really call out to be touched, don't they?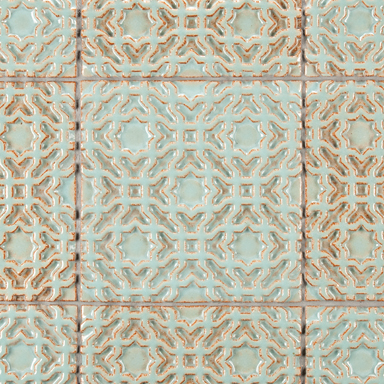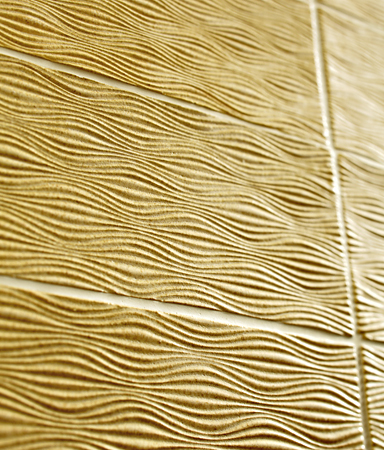 These tiles make a beautiful design statement. Even if bold colors or patterns are not for you, a textured tile in a neutral color can add a unique element to your room. The options in textured tiles now range almost as much as regular ol' flat tiles: traditional to modern, contemporary or historical, an endless range of colors, and textures from glossy and glazed to honed to matte.
Textured and 3D tiles can be used to make a statement on one wall or create an accent in a room, or used en mass, covering the whole room or wall. Check out the beautiful rooms and designs below featuring textured tiles. This should get the inspiration flowing for you.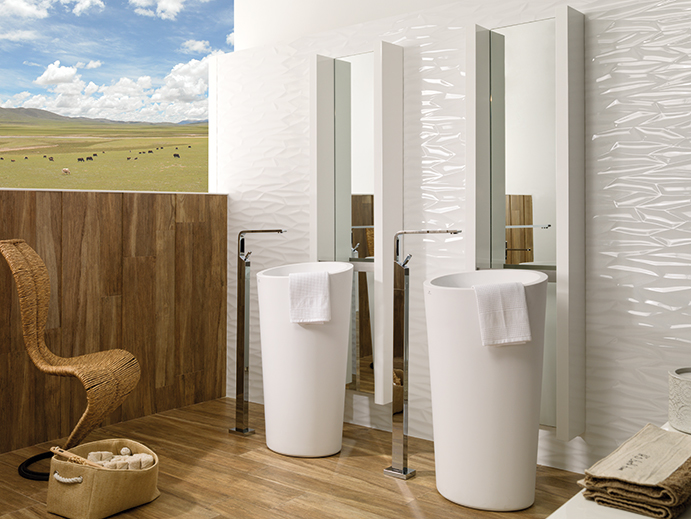 Porcelanosa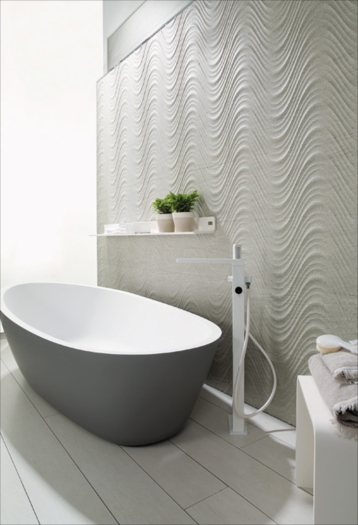 Porcelanosa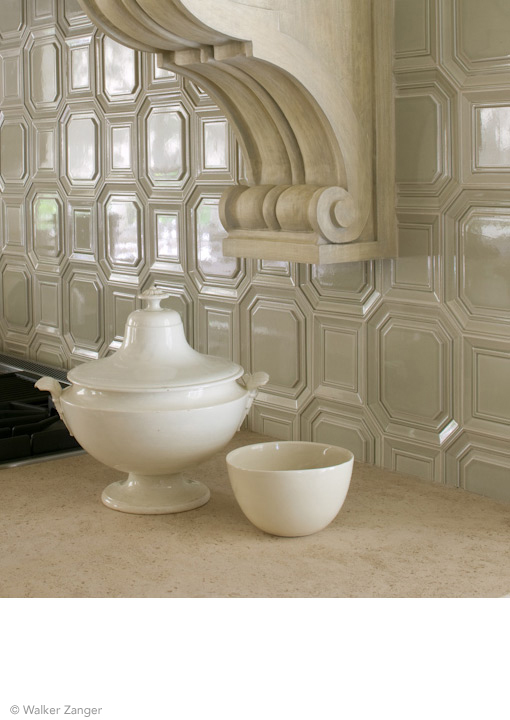 walkerzanger.com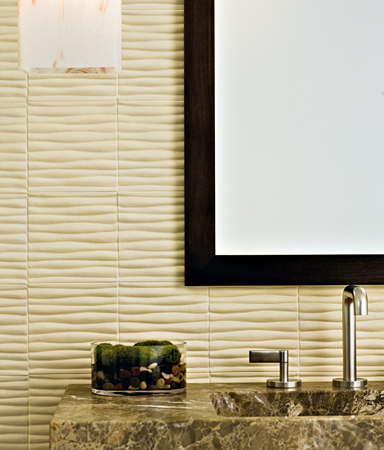 Ann Sacks: Vincente Wolfe Textures Collection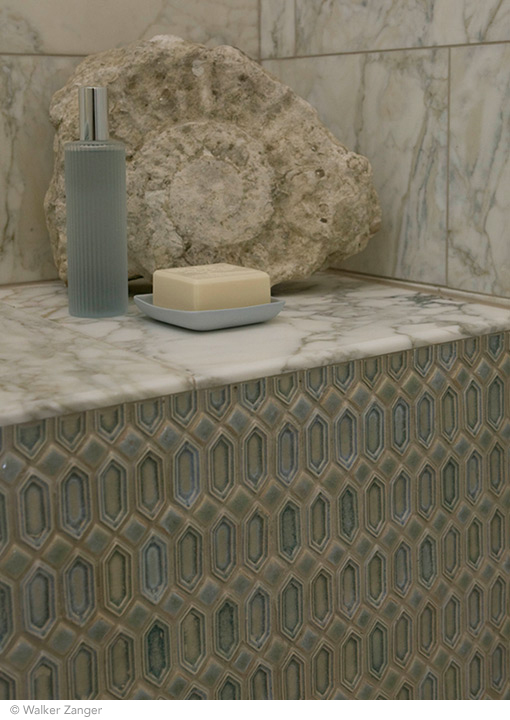 I just specified this tile below for a bathroom design in Denver. The texture is subtle, but spread over a wall like this makes a beautiful statement.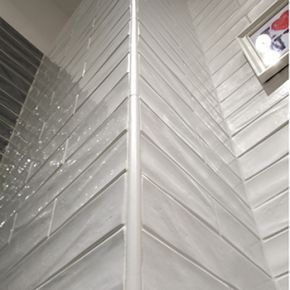 Capco Tile
Based on this display at the ICFF Design Show, the options in textured tiles may be unlimited and this trend may be around for a while.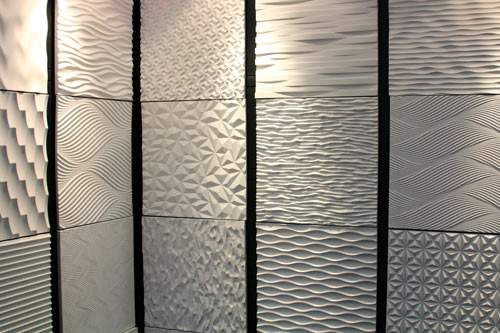 Design Milk