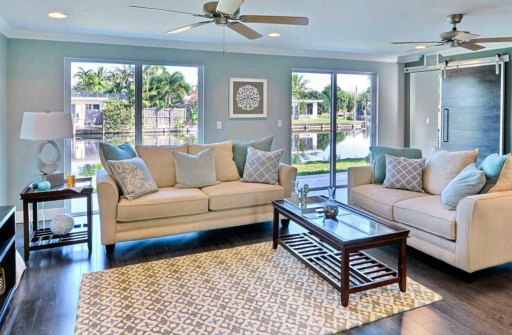 Real Estate/Home Staging Quick Facts
Why Stage a Home when it's on the market?
First impressions are important and lasting. Most buyers look at several houses in a day. It is important that your home be memorable, in a positive way, to make a buyer's short list.
The goal of staging is to market the home, emphasize its best features while downplaying any blemishes.
Staging makes a home look spacious and inviting and like a buyer's stuff would look just as good in each room.
Professional Stagers understand the psychology of home buyers and help 'set the scene' for buyers to fall in love with a home.
Staging has been proven to sell homes up to 50% faster and for 5-15% more than homes that are not staged.
See for yourself. Below is a room before and after staging. The staging was done at minimal cost and primarily with items the sellers already owned. Which room do you think will leave a better impression with home buyers?