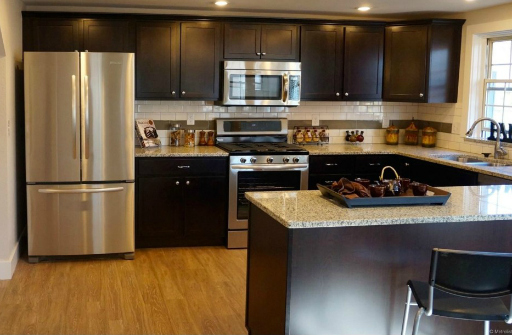 Project Reveal: Berkeley Remodel
A home originally built in 1901 in the Denver neighborhood of Berkeley, gets a full top to bottom remodel with Beautiful Habitat Interior Design.
Like all older homes, this house was a collection of small, separate rooms and did not lend itself to the lifestyle of today's busy family. This home had previously undergone at least one addition, which literally felt like it were slapped onto the side of the existing home. There was no flow to the home or the tiny rooms, but a lot of potential and quite a bit of space.
A lot of planning went into designing this home to be perfect for a busy, young family in a vibrant neighborhood.
Kitchen
Walls were removed to open up the whole main floor and create a modern, functional and bright kitchen space. Modern elements including Shaker-style cabinets, stainless appliances and granite countertops were added.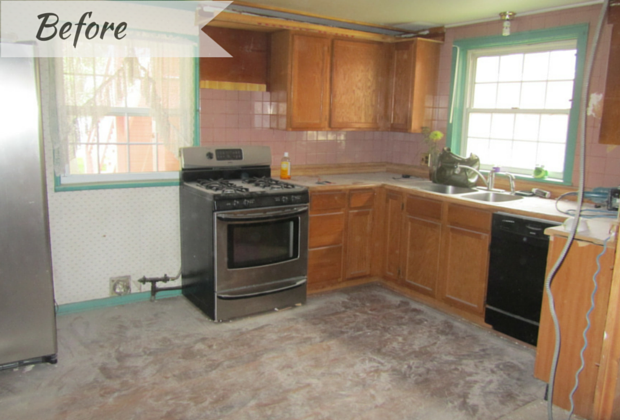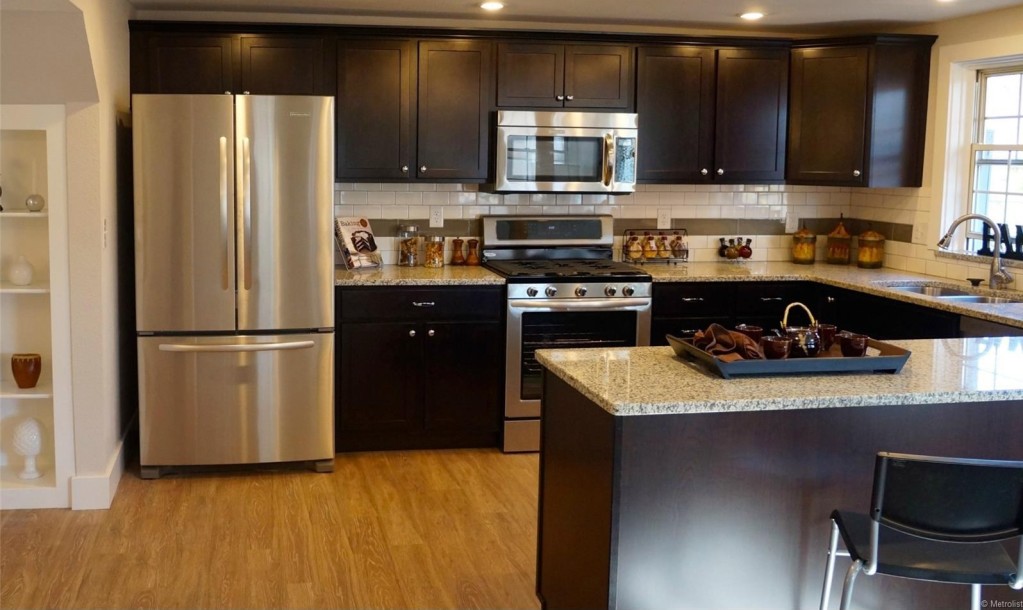 Before the remodel, the kitchen was enclosed by walls, dated, and very dark. The oven in front of the window is against current building code and a fire hazard. The window was closed up to make a better kitchen flow. The addition of recessed LED lights throughout the kitchen makes up for the loss of the natural light.
Living Room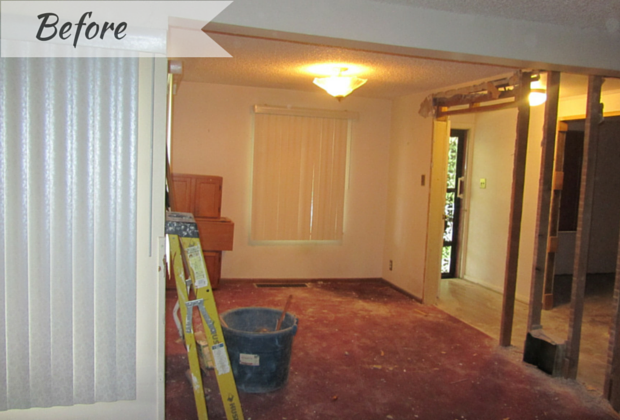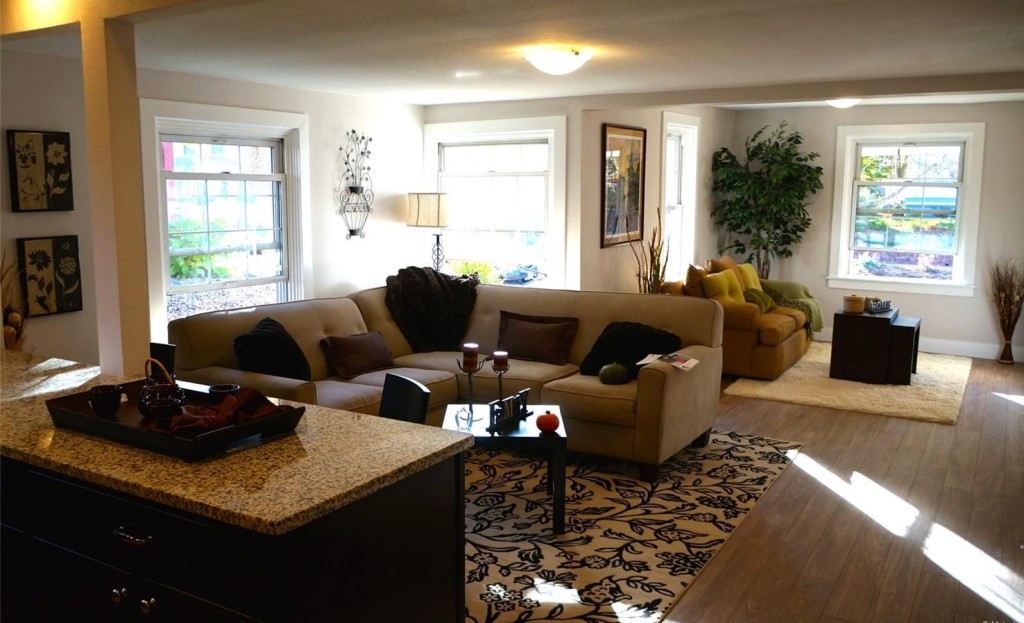 Walls were removed throughout the main floor to open this living room to the kitchen and enjoy the abundance of light from the windows. Originally two separate living rooms, a dining room and a kitchen, now the room functions as one large, open great room. Wood flooring was installed throughout to keep the open feeling. The new design functions so much better for a modern family.
Upstairs Loft
In a previously awkward upstairs space, we created a functional family room space in a loft area. The space accommodates movie watching, a playroom, and a homework nook as the kids grow.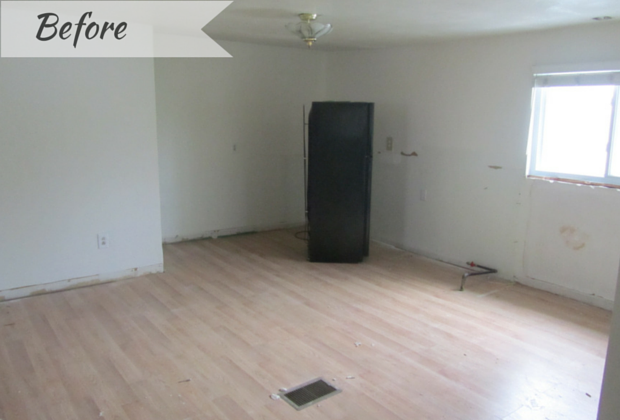 Master Suite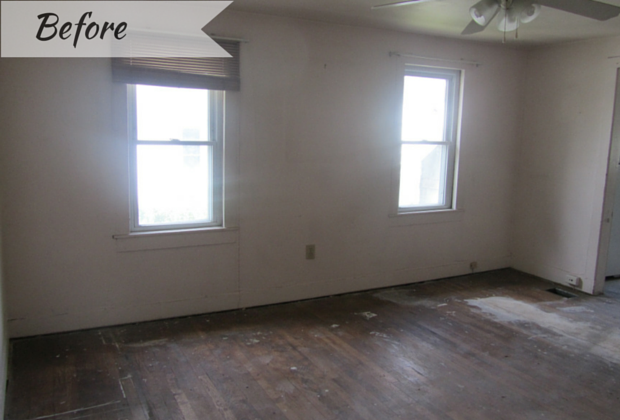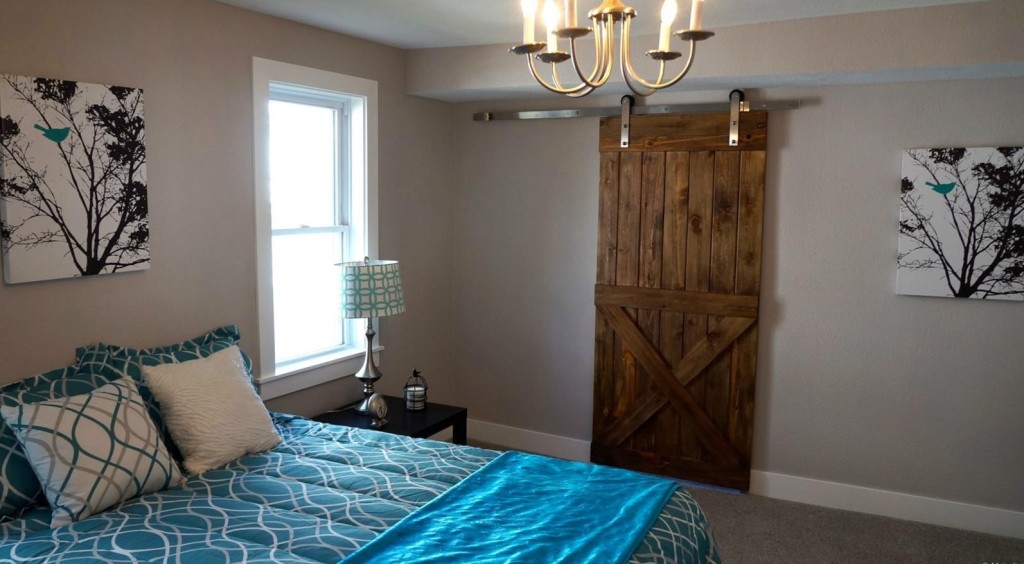 The Master Bedroom received a luxurious update including the addition of a walk-in closet retreat, and master bathroom. Barn doors close off the closet and retreat spaces from the main bedroom.
Bonus Room: Master Retreat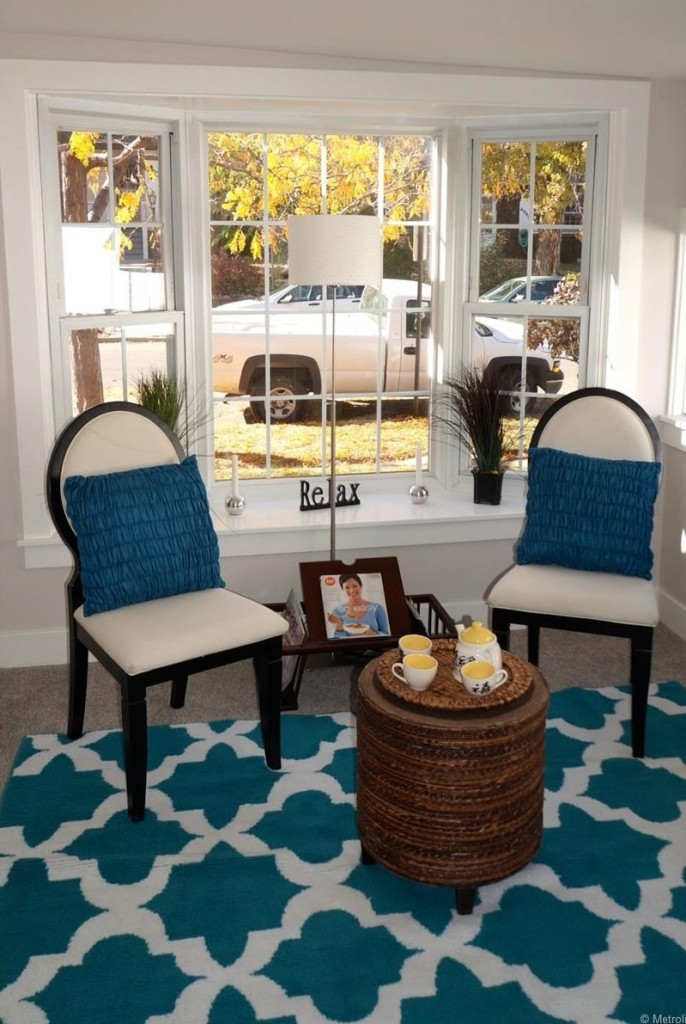 The Master Bedroom retreat is a bonus room overlooking the beautiful neighborhood, with a street full of large trees and homes full of character.
 Master Bathroom
Originally the home had only one bathroom on the main floor, which served the master bedroom as well as the more public spaces. We created a separate powder room on the main floor to separate the bathrooms. Then we completely reconfigured the existing bathroom to be a proper master suite with a full 5-piece bathroom, connected to the master bedroom.