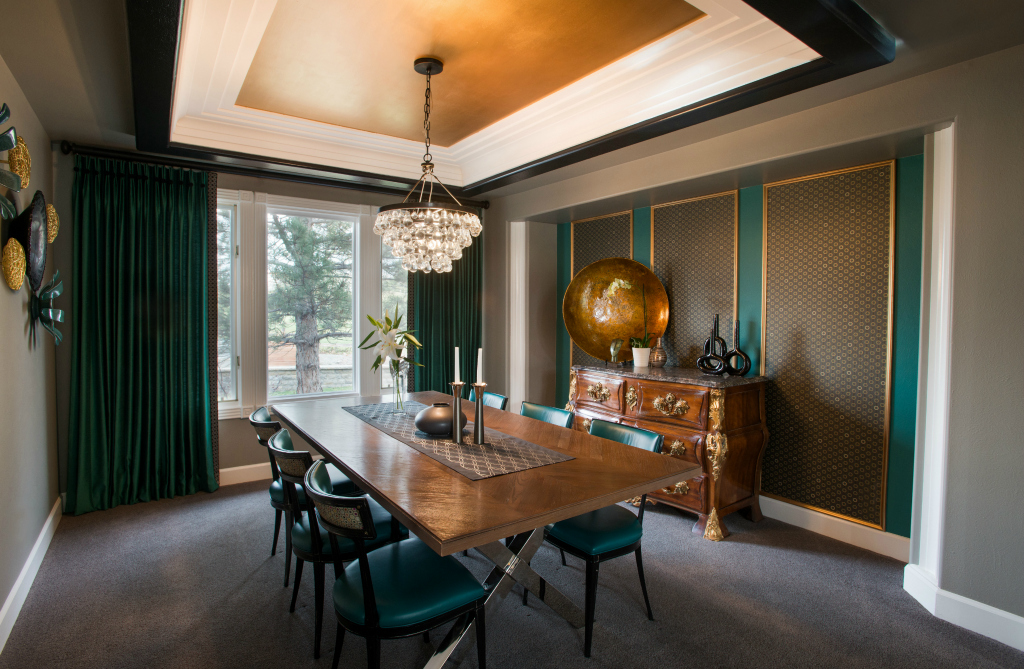 Prepare Your Dining Room for Entertaining
The Holidays are coming, the Holidays are coming!
That's right. It's Dining Room season in the world of Interior Designers. It's time to think about that new dining room design if you want to have it ready to go for your holiday dinners, parties and lots of entertaining. Whether you are in need of a full blown make-over, or just a little refresh, I've got some tips for you to consider for your Dining Room Design.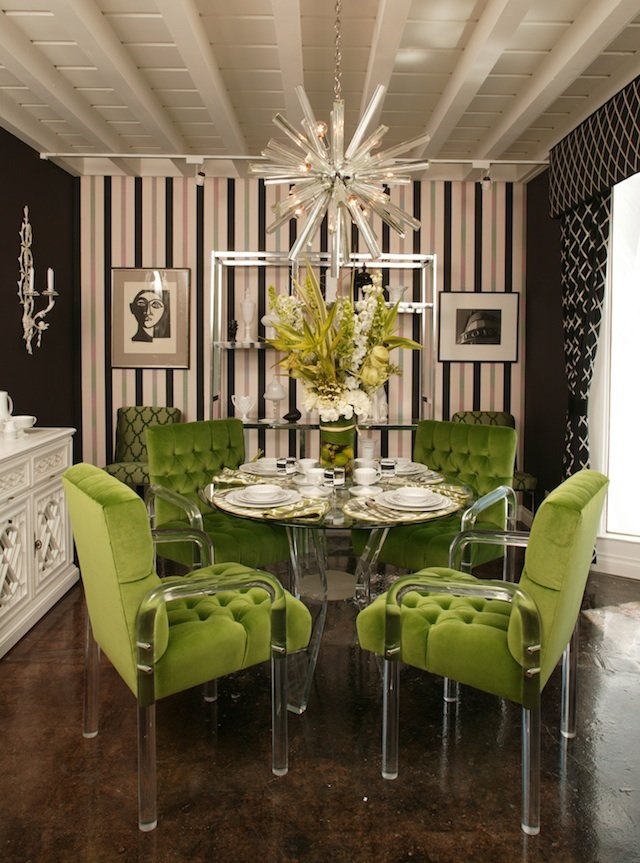 Pinterest
Table
The foundation of your dining room is the table. I prefer a pedestal table to a traditional table with four legs. The pedestal provides more flexibility when entertaining larger parties.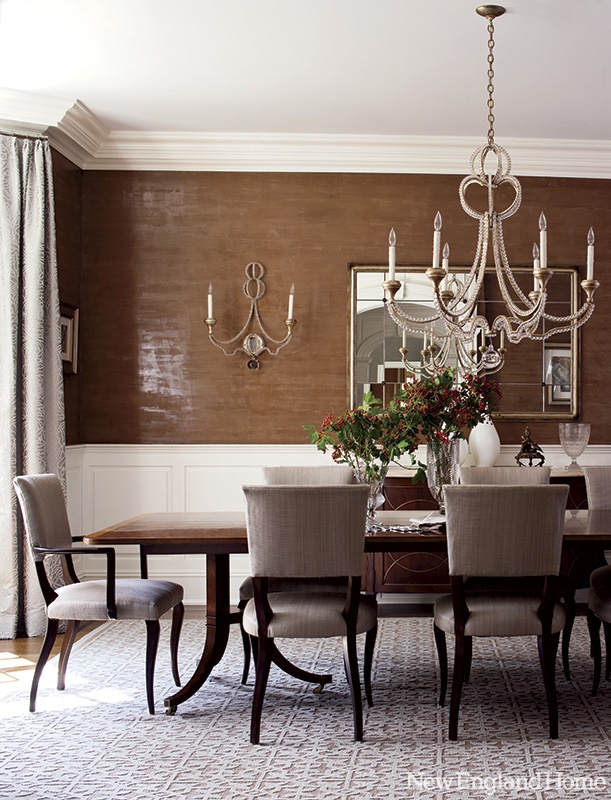 New England Home
Don't forget to top your table with a fabulous table setting to welcome guests and set the mood.
Upholstery
Notice, I said "upholstery", not just "chairs". Dining chairs should be upholstered, whether just the seat, or the whole chair. Dining chairs should be comfortable and invite guest to linger long after dinner has been served.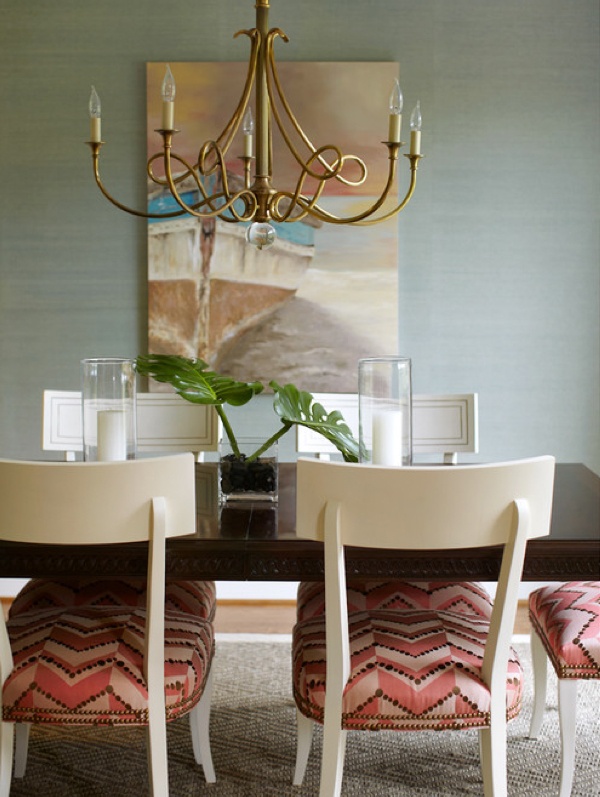 House of Turquoise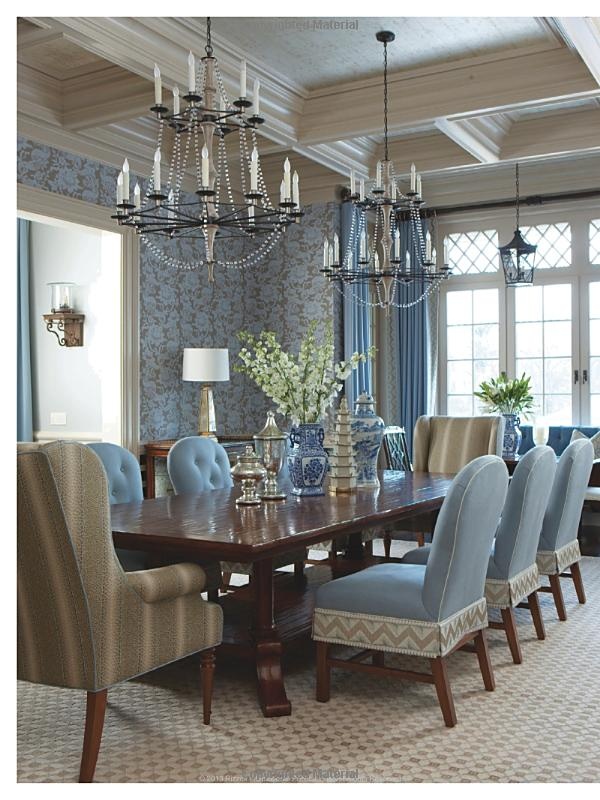 Pinterest
 Lighting
Dining Rooms deserve fabulous lighting and it must be on a dimmer! If you've got a larger dining room or table, don't do a round chandelier in the center or your host and hostess will be in the dark. Take a cue from this Red dining room below – two lights are better than one.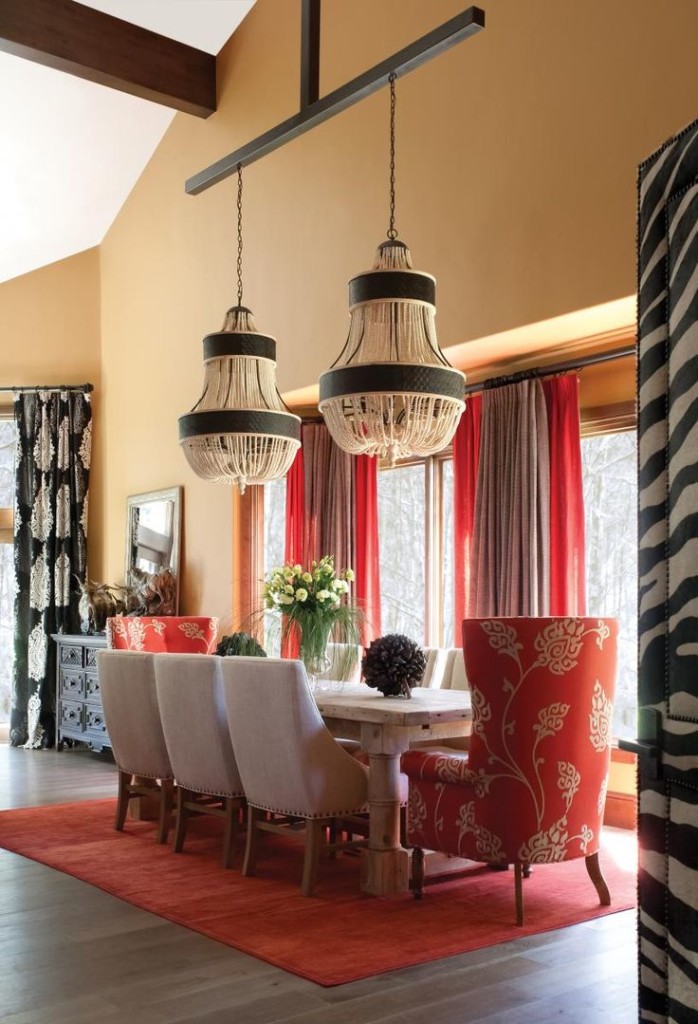 Colorado Homes & Lifestyles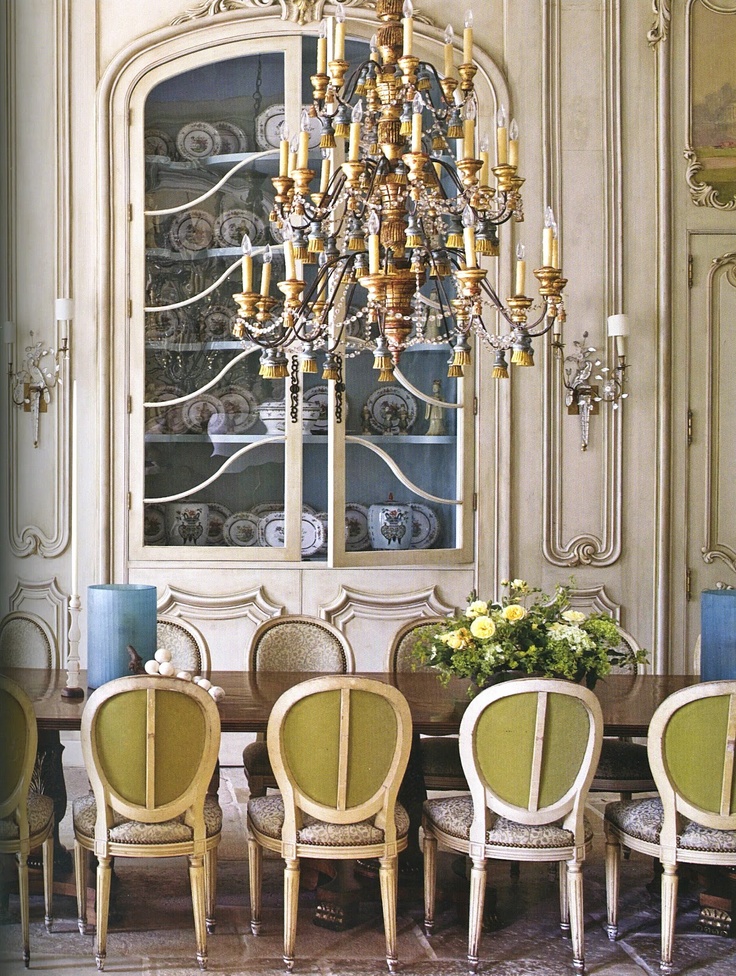 aesthetically-thinking
Display/Serving
Do you have a large dining room? Lucky you. This is a great opportunity to beautifully display your pieces, or to set up additional surfaces for meal serving.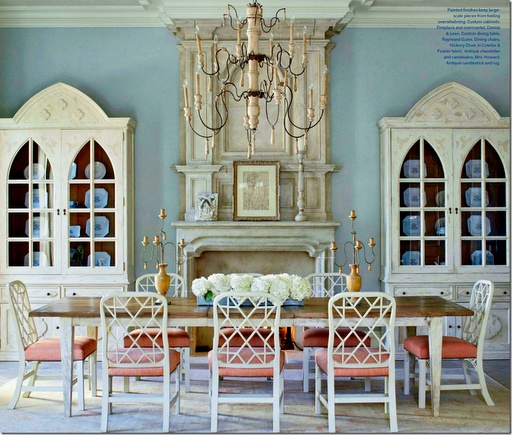 Drapery
If you are fortunate enough to have a window in your dining room, dress it up!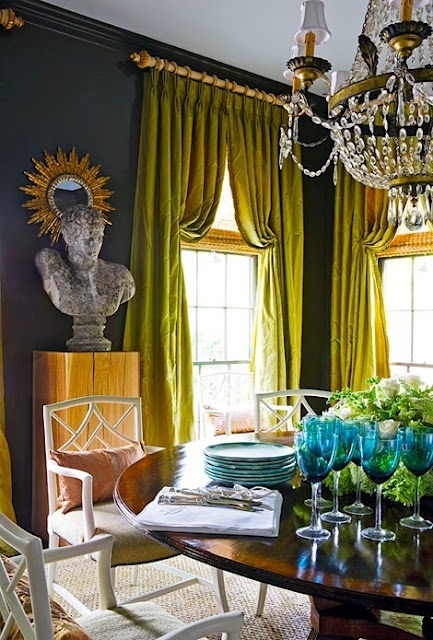 Pinterest
Wall Treatments
Create a stunning focal point with dramatic wall treatments or artwork.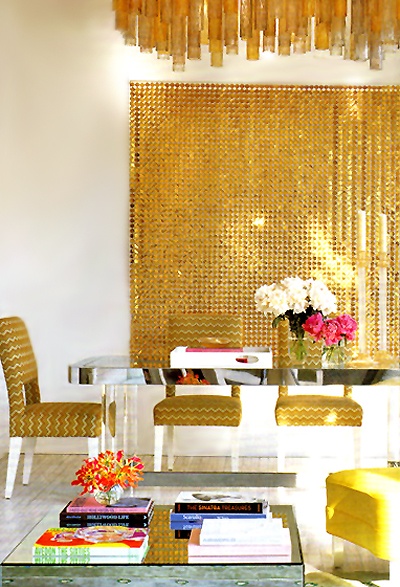 Pinterest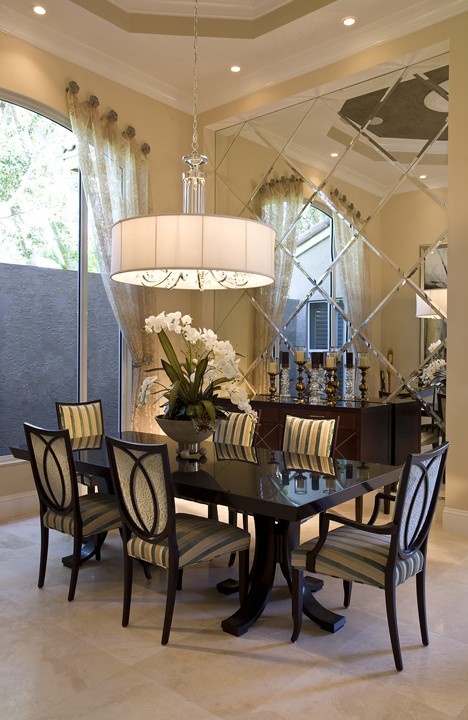 Houzz
Don't forget the Ceiling
I love a ceiling with something other than white paint. Your Dining Room is a great room to add pizazz on the ceiling.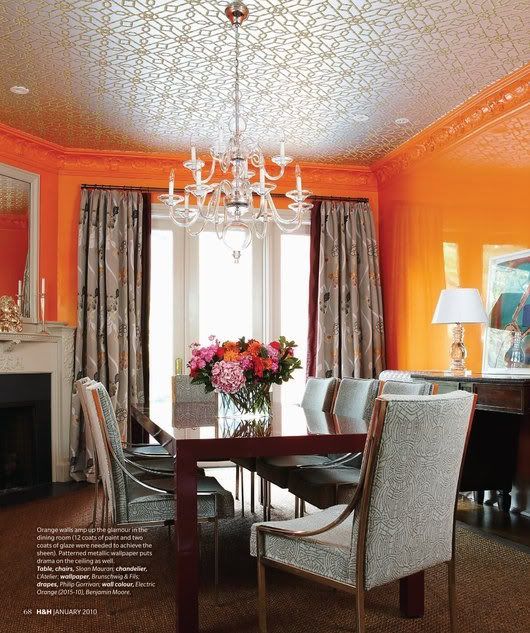 Marcus Design